Thermal, Calif.—March 16
Verdict's win in the $25,000 USHJA International Hunter Derby with Nick Haness in the irons has been a long time coming. Haness catch rode the horse for his first trainer, Michael Croopnick, to the top of the leaderboard in the feature hunter class of the final week of HITS Coachella.
"This is a really special moment for me because we've got a lot of history," said Haness, Temecula, California. "He asked me to catch ride his horse all these years later. Michael was really the one who put me on the map and gave me all the fundamentals and started me in riding, so this is a really exciting win for the owner and the whole team."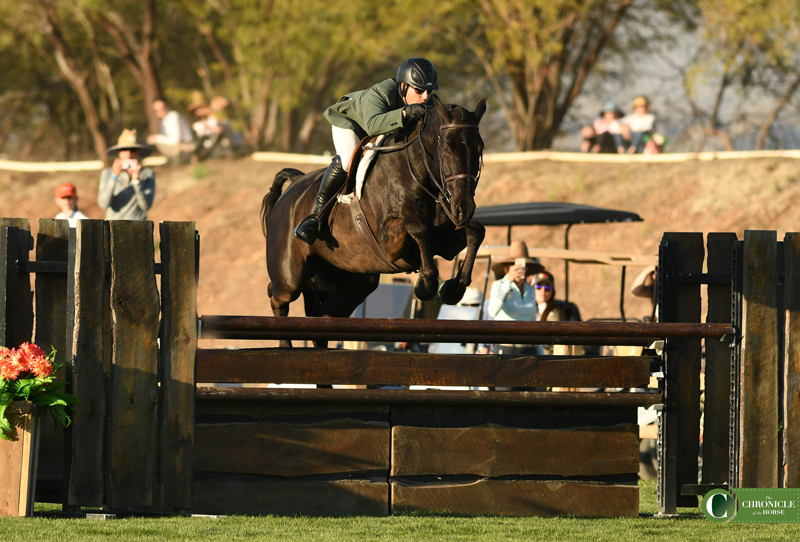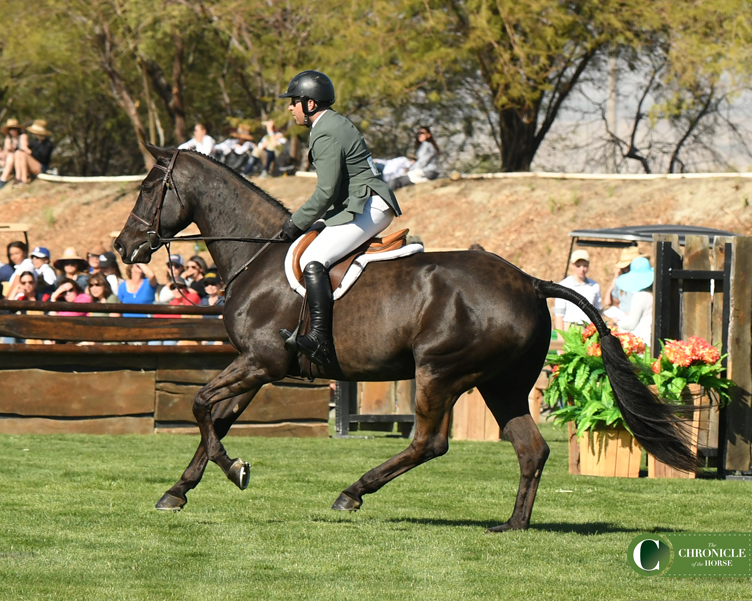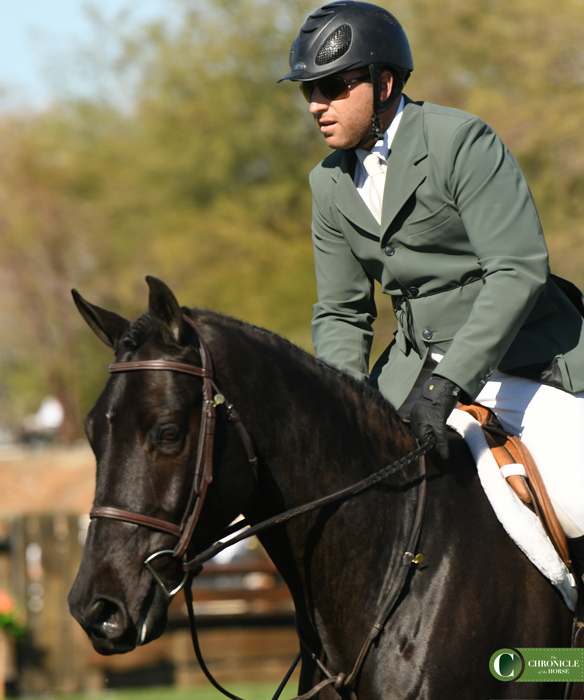 Verdict, owned by Lindsey Schiefelbein who also shows him in the amateur-owner division, beat out 33 other horses to take the title over Quarter Note and Jamie Sailor, with Vanderpump and Augusta Iwasaki claiming third.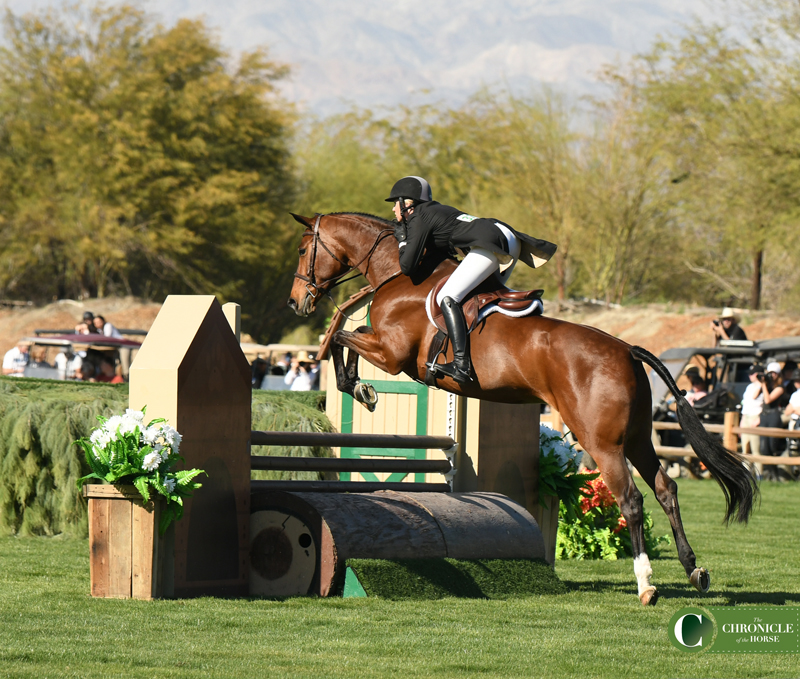 Riders faced big fences and long galloping lines out on the new grass field where the class was held. In the second round, one tough line caused plenty of problems, a six-stride bending line from a gate to a huge oxer.
"When I was approaching it in the handy I remember thinking to myself just be patient, don't panic about it," said Haness. "I really felt like as I got to the vertical I looked up at the six stride line and he just sort of followed my commands, he melted back when I told him to melt back to make it fit, and when I got to the oxer I squeezed him, and he really jumped up over it. Once I got through that part I felt like we were really home free."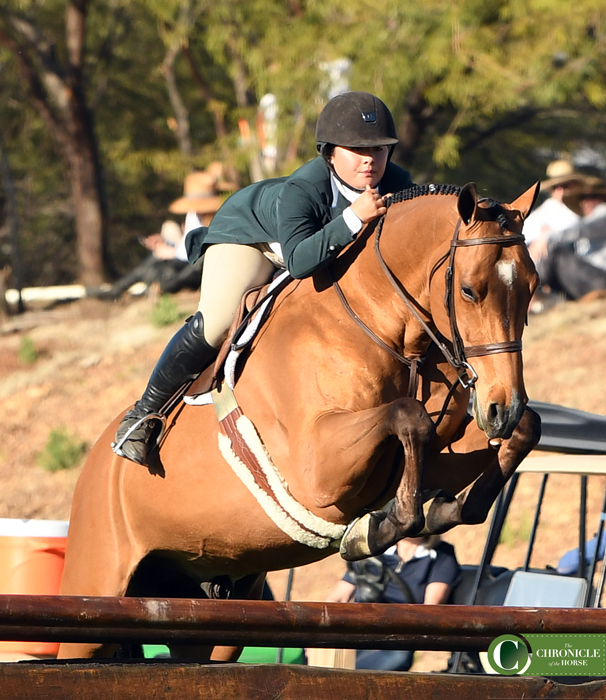 After winning the first round, in the second go Haness strategized to put in a strong but not all-out effort with Verdict, an 8-year-old warmblood (Ustinov—Lady Deister).
"I usually shoot myself in the foot trying to be too handy—they call me 'Handy Haness'—but my plan was to be a little conservative and just show excellent jumps. He's also very good in the handies, and he knows when I start slicing and turning; he picks up on that really well. His instinct is just to jump bigger, jump higher and follow me even better. There was really only one inside turn that I looked at that I didn't do. Being that I was pretty close to the top of the leaderboard going into the second round I wanted to stay consistent."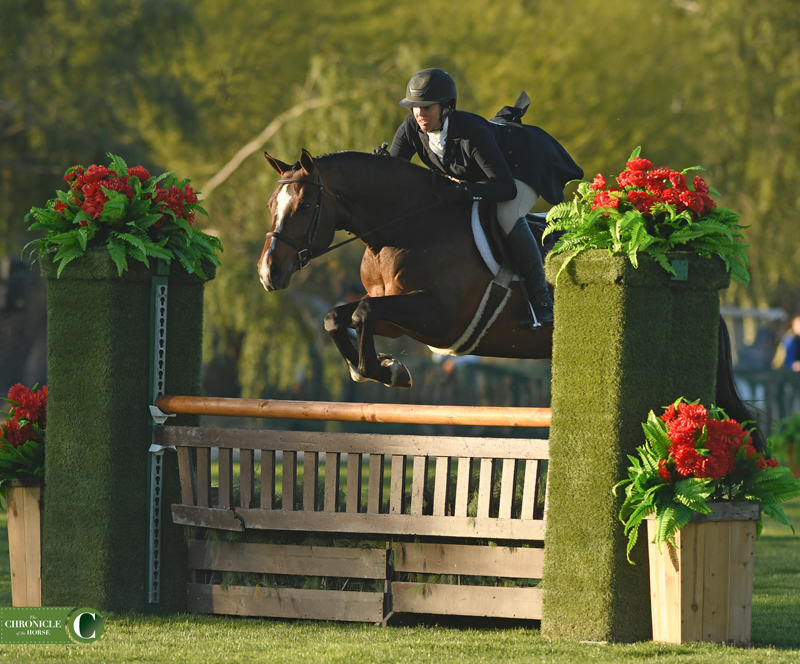 Though they've just contested a few derbies so far—Verdict and Haness were third during the USHJA International Hunter Derby in Thermal held week 4—they both have a goal: the Platinum Performance USHJA International Hunter Derby Championship.
"That will really be fun," he said. "I've never done that competition before. I'd love to do it on that horse. He's brave; he's really game to do whatever you tell him to do, and there's nothing he thinks he can't do, and that's a really fun feeling when you're on top of a horse."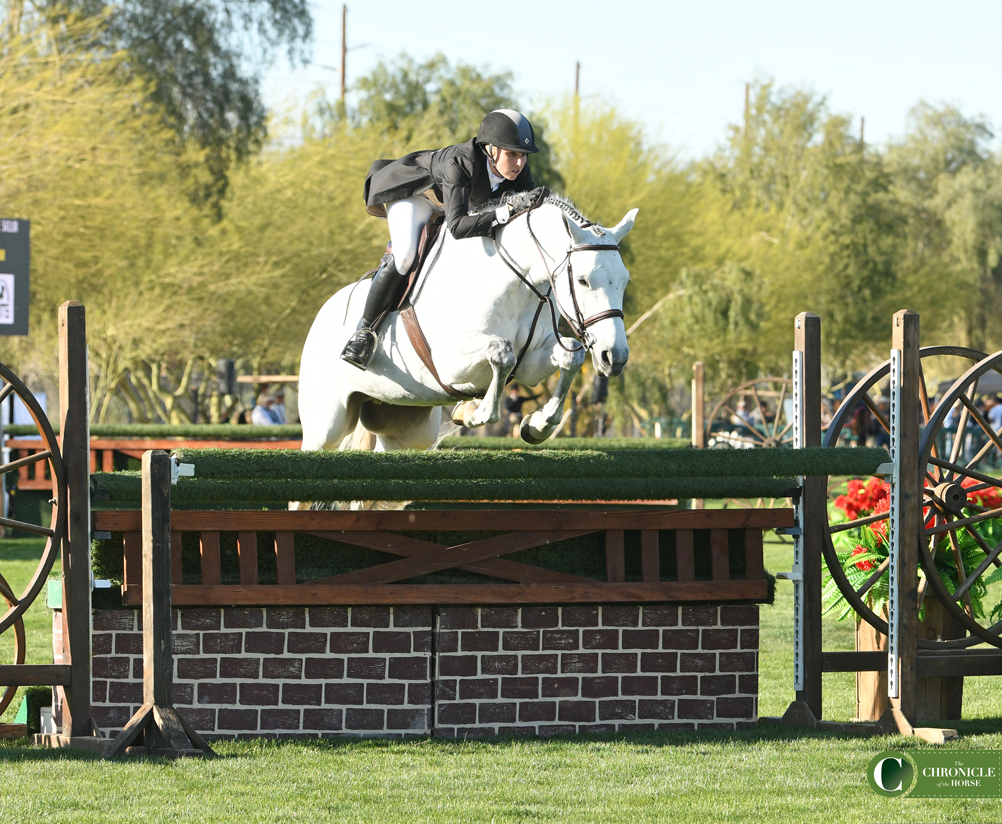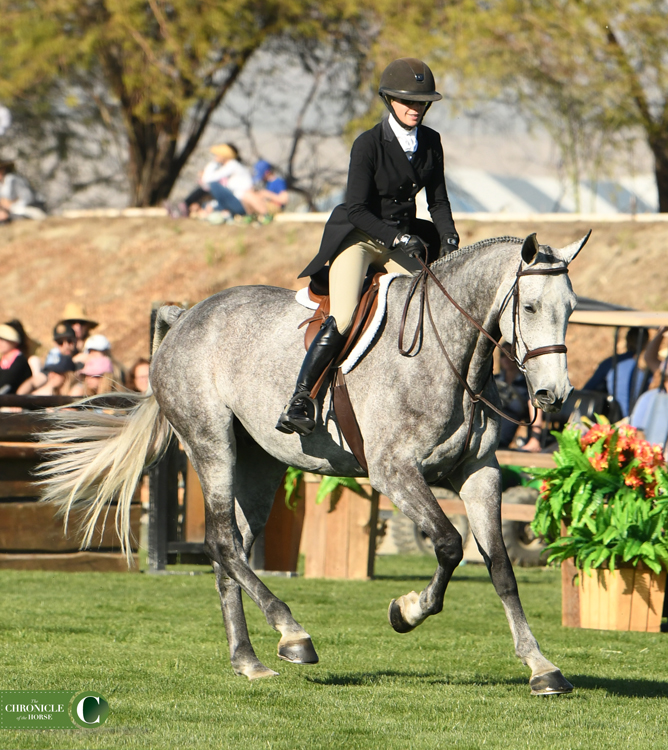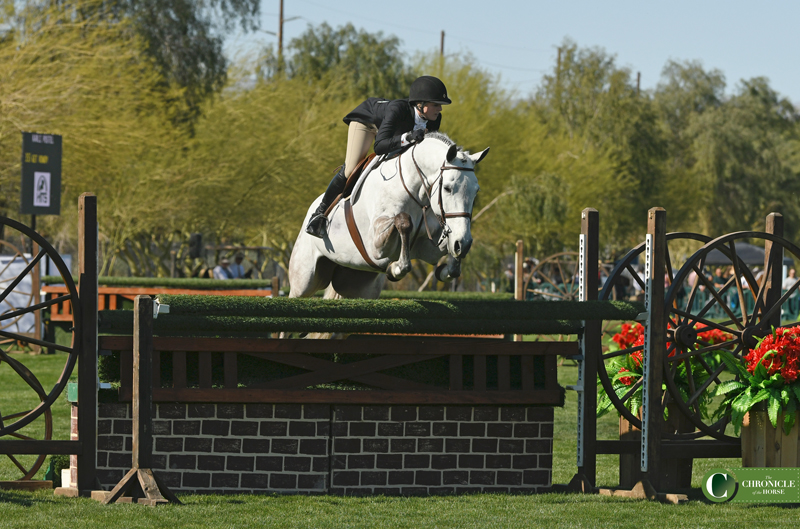 Want more from HITS Coachella? Check out our website and be sure you're following us on Facebook, Twitter and Instagram @chronofhorse. Plus pick up the April 8 issue of The Chronicle of the Horse magazine. What are you missing if you don't subscribe?