Hi all,
I know it's been a while since I wrote, and I'm sorry about that! I went from Capital Challenge (Maryland) to the [Retired Racehorse Project Thoroughbred] Makeover (Kentucky), then to USEF Medal Finals (Pennsylvania). I just now have been able to sit down and write!
I am so happy to say the Retired Racehorse Project Thoroughbred Makeover was a success. Cozmic One was fifth overall in the show jumping! One of our main goals for the Makeover was to help bring attention to all the Thoroughbreds at the RRP and what it means, which we did!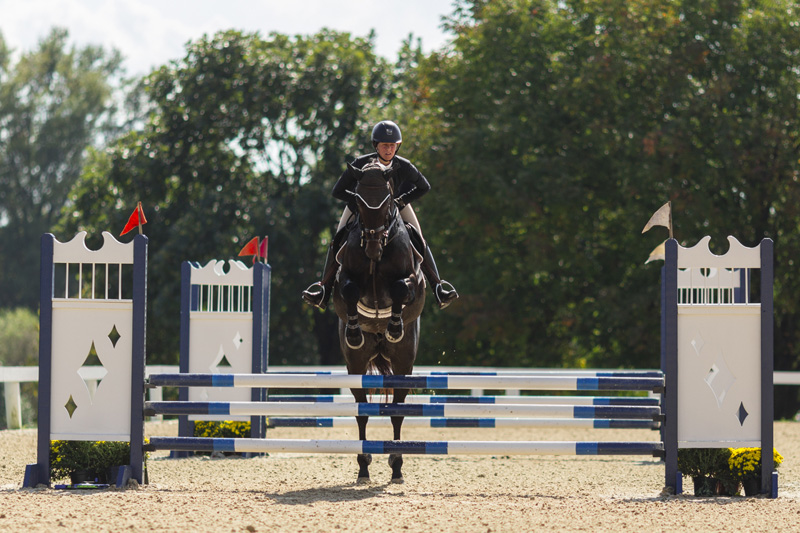 The coolest thing about the Makeover for us was the people who came by to say hi or watch Cozmic One. It was truly incredible to see all these people from near and far wanting to follow his journey. Team Zenyatta came out to watch him as well, and it was so nice to see how happy and proud they were of Coz. I am so impressed with how Coz handled himself that whole weekend. He had little kids come and pet him and hang out with him, and let me tell you he LOVED every minute of it. There were representatives from TVG, Horse Network, NBC and a couple other sources that came and interviewed me about the process of training Cozmic One. It was a wonderful opportunity to talk about him and promote the Makeover.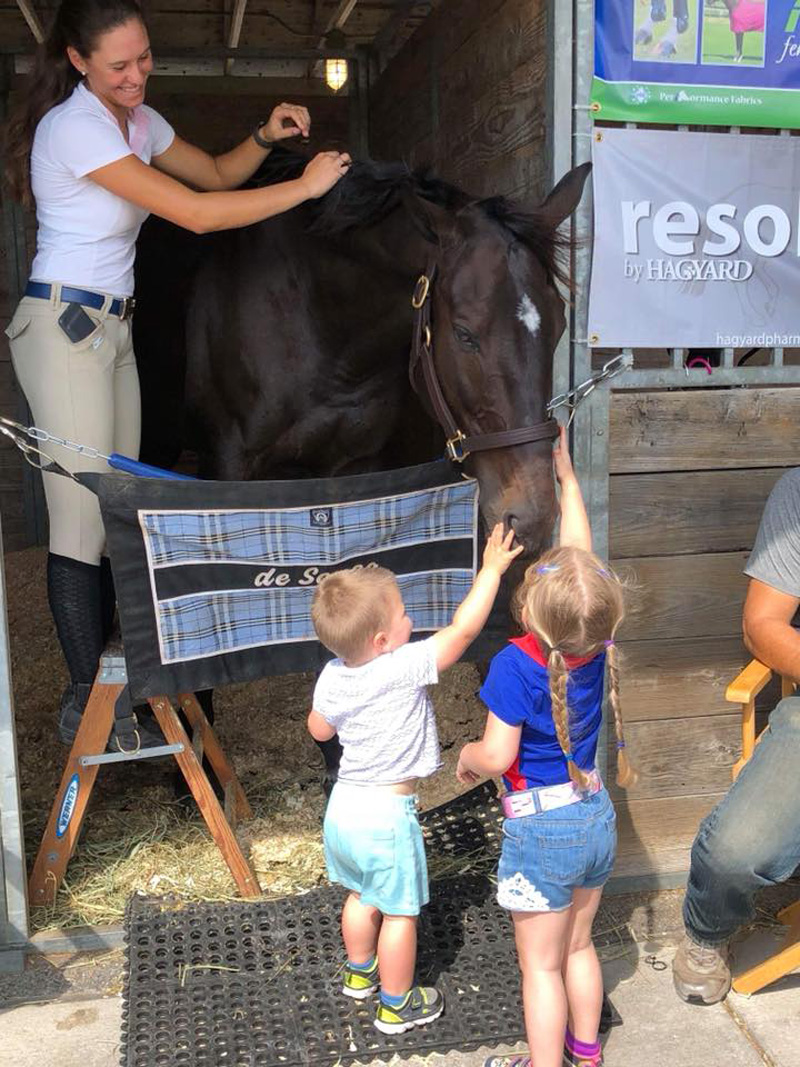 Another part of the Makeover I love is that it allows you to meet new people and make best friends. My friends were all so supportive and honestly I consider them my extended family. If anyone needs anything there, they are so willing to lend a hand and help out. I look forward to going every year because I get to reconnect with these people from all over the country. The "RRP family" is quite an amazing group of people, and I just want give a shout-out to all of them for being such great ambassadors for Thoroughbreds.
The last day of the Makeover was the finale, and after Coz and I showed in the morning I went back to watch the rest of the finale. Let me tell you, I was sitting there in amazement with my jaw on the floor watching the rest of the events. I got to watch incredible polo ponies, barrel racers, field hunters, freestyles, etc. I couldn't stop watching. If you weren't able to make it out to the Makeover this year, I HIGHLY recommend going next year because it is truly incredible to see all the different disciplines and how the Thoroughbreds can do it all.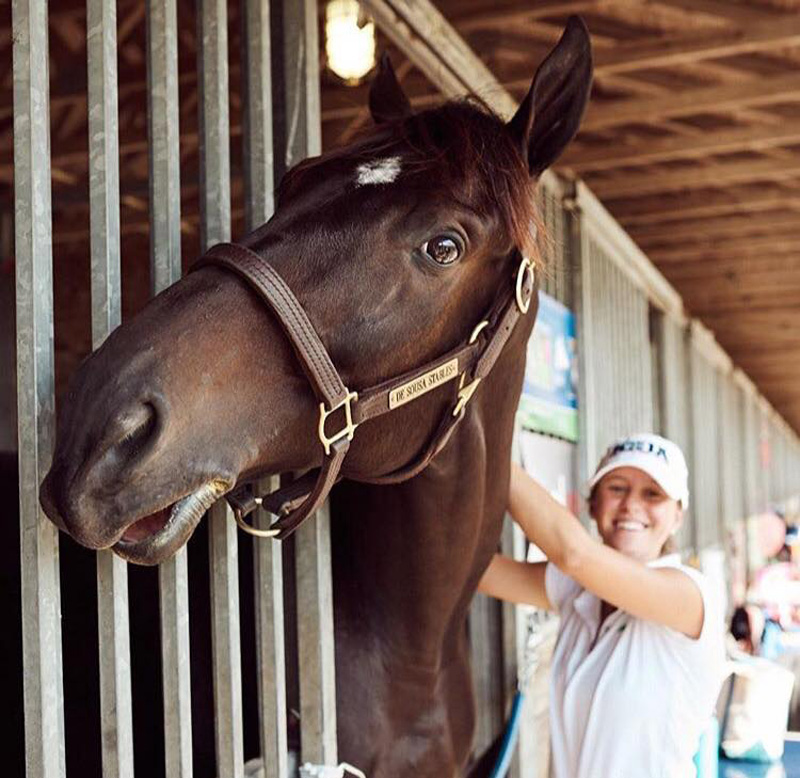 I want to say the biggest thank you to all of the RRP staff for being so patient, kind and helpful to everyone. You all did such a great job putting on this event, and I'm so glad and proud to be a part of it each year. I'm thrilled with Cozmic One and excited for his future. For now Cozmic One is getting the winter off with his best bud Isle Of Giants. He is really enjoying himself, and I can tell because when I bring in to feed he looks like he took a mud bath!
---
Isabela de Sousa is retraining Cozmic One, Zenyatta's first foal, for the Retired Racehorse Project's 2018 Thoroughbred Makeover. She comes from a family of horsemen and trains out of the De Sousa Stables in Lexington, Kentucky. The teenager won the show jumping division of the Thoroughbred Makeover in 2015, '16 and '17 and also shows in the hunter, jumper and equitation divisions at shows when she can. Read all her COTH blogs.