Lexington, Ky.—Aug. 12
Tessa Downey found herself in an unfamiliar situation at the Marshall & Sterling/USEF Pony Medal Final—waiting anxiously as the announcer listed off the top 10-placed entries in reverse order. It's a nail biting tradition that leaves riders guessing who took the top call, and this year it was Downey's name announced last.
"I was watching everyone during the final 10 count down [last year], and I was like 'Well I wish I was in there,' " Downey, 13, said. "Then this year I am! It was all this suspense, and it was super nerve-wracking waiting to hear, and winning is just super exciting."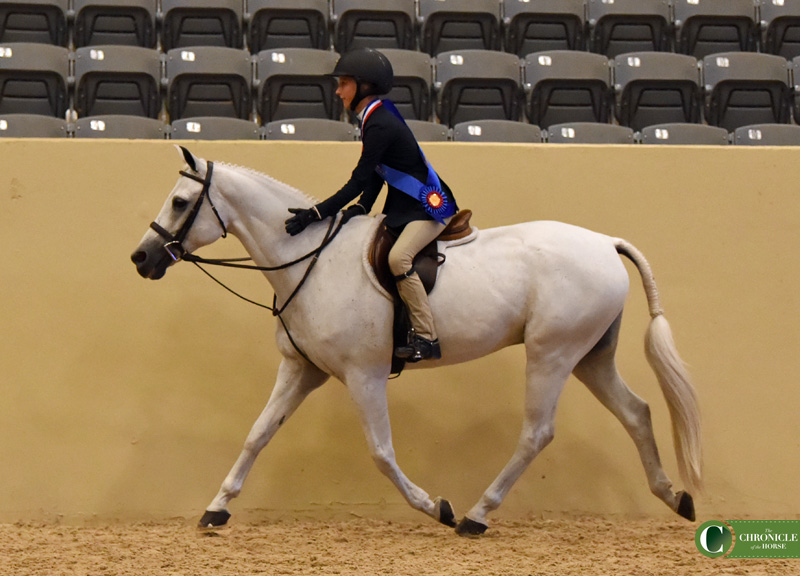 Downey only just met her mount for the class, Hallelujah, on Wednesday of this week.
"I wanted to make sure she had a really nice pony to do the medal on, and that pony has done really well in the equitation," said Peter Pletcher, Downey's trainer. Pletcher was able to borrow Hallelujah from trainer Erin Stewart, and they are certainly singing the pony's praises now. Downey outrode 194 other combinations to take the top call in the two-round championship.
"It was my first time doing a large at 3′, and he was just amazing," Downey said. Each rider jumps their pony's hunter division height but are judged as one group. "His canter is so comfortable; he's just the best horse you could ask for."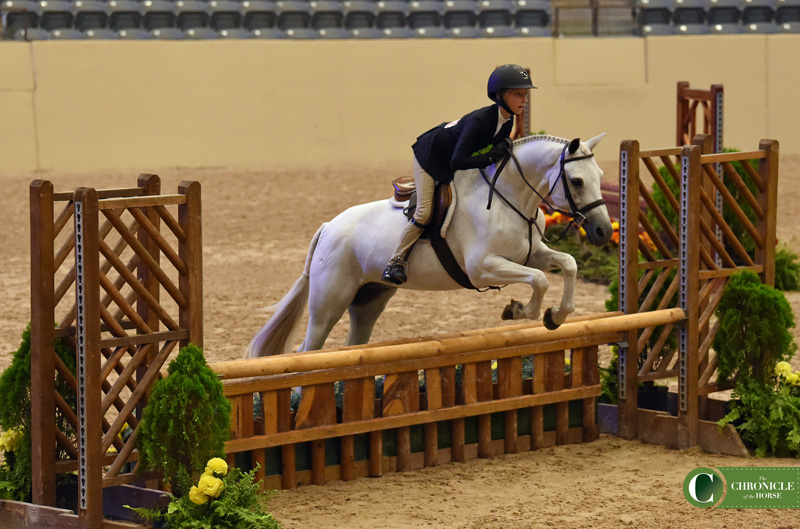 Catch-riding is nothing new for Downey—Pletcher keeps the Houston-based teen on her toes riding different ponies for him.
"I'll tell her you're going to the field and catching that 3-year-old that nobody has ever ridden and getting on it," Pletcher said with a laugh. "She is very tough, and she's a hard worker. She will ride any pony out there."
Downey still mostly competes aboard ponies, but she's started dabbling in horses and has ambitions in the equitation ring.
"This was my first time getting a call back ever, it was amazing," Downey said. "I want to do the big eq in the future, the Medal, the Maclay, everything."
Downey also topped the medium pony championship with Anisette earlier this week.
Click here for full results from the class.