Mill Spring, N.C.—Sept. 13
The U.S. athletes spun and slid their way to reining team gold Wednesday night at the World Equestrian Games.
Cade McCutcheon and Custom Made Gun led the U.S. effort with the highest individual score, and it was the fifth time in a row the U.S. team has won the team gold medal at the WEG. Casey Deary and Heavy Duty Chex, Dan Huss and Ms Dreamy and Jordan Larson aboard ARC Gunnabeabigstar rounded out the U.S. effort.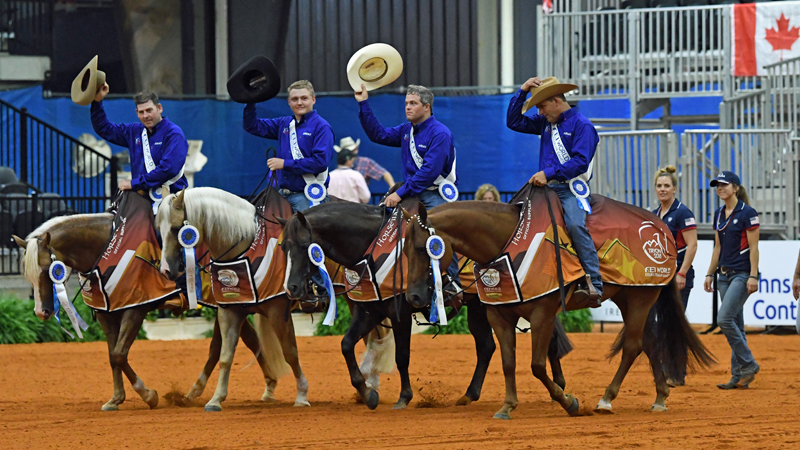 "I was really nervous, but having all these guys at the gate with me really helped," McCutcheon said. "Their words of encouragement made a big difference."
Reining competition at the WEG will finish up Saturday night with the individual medal final. Check out our shots from the team competition!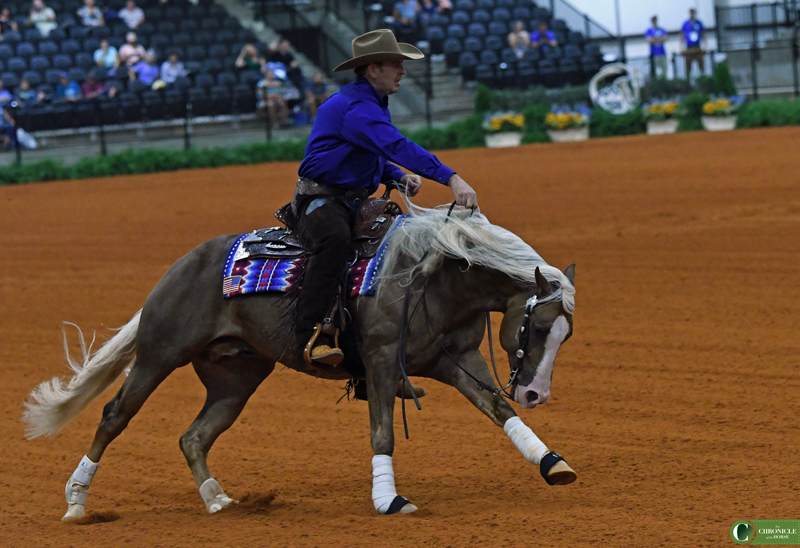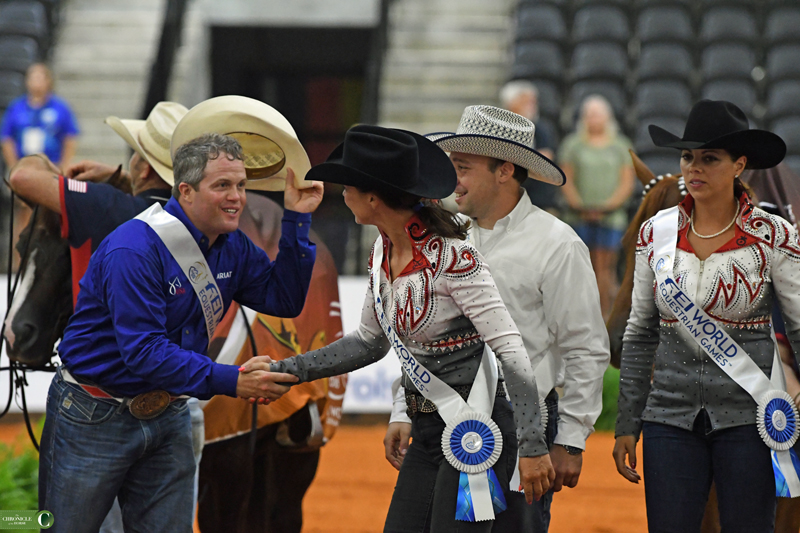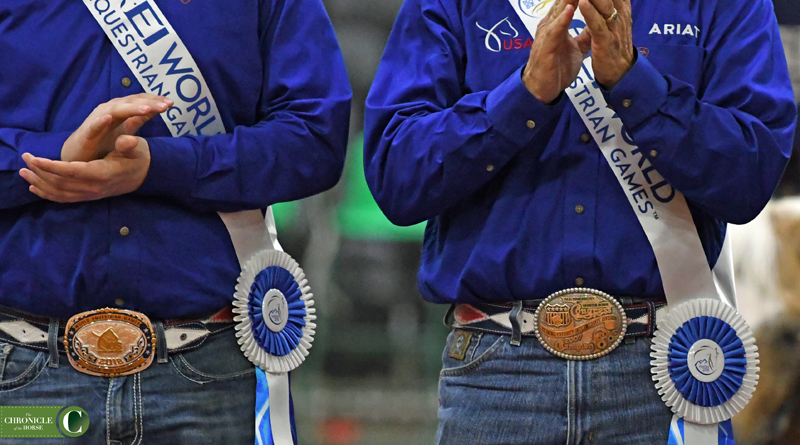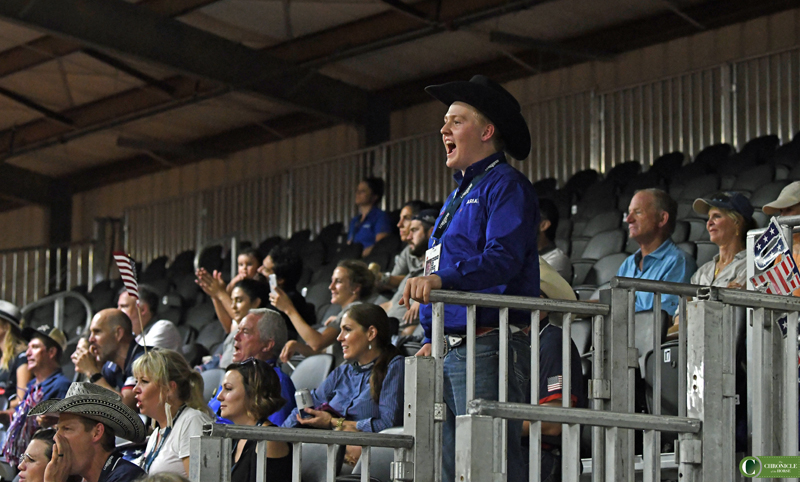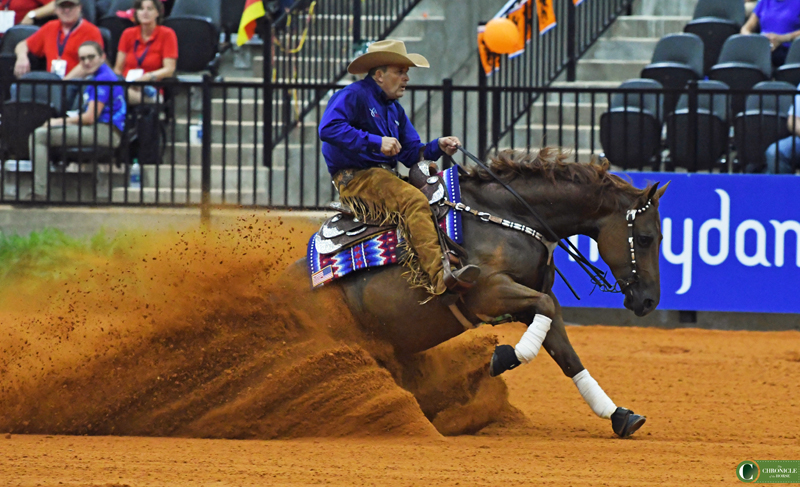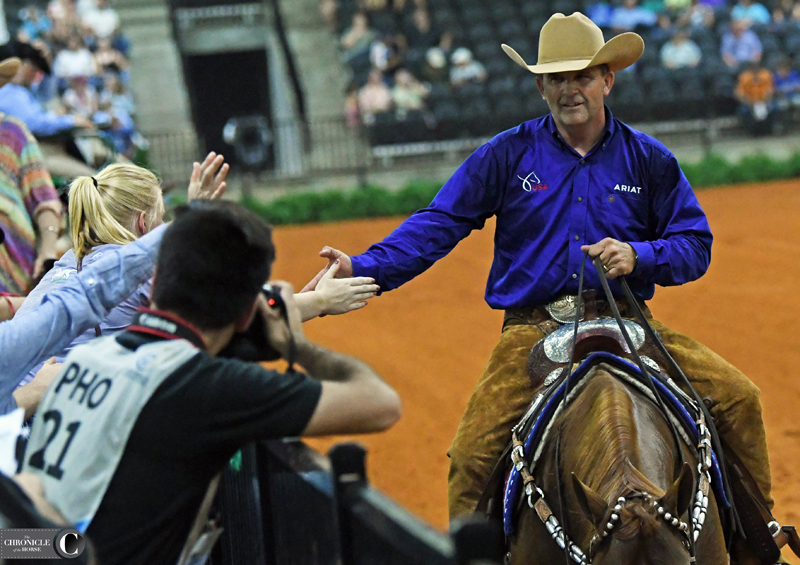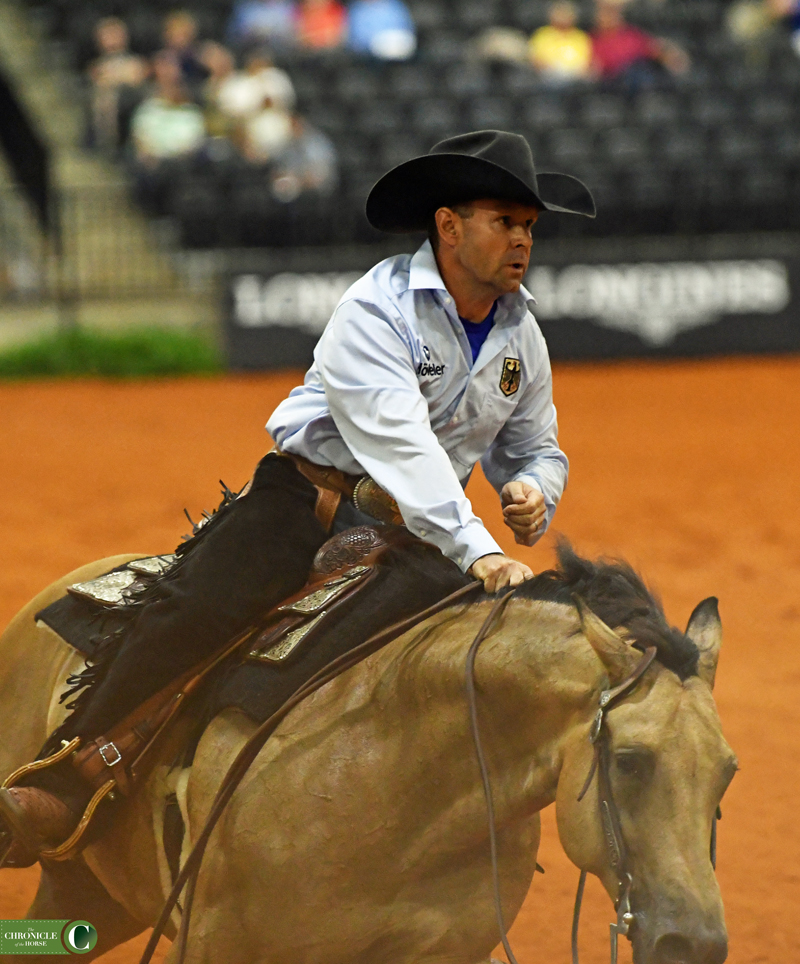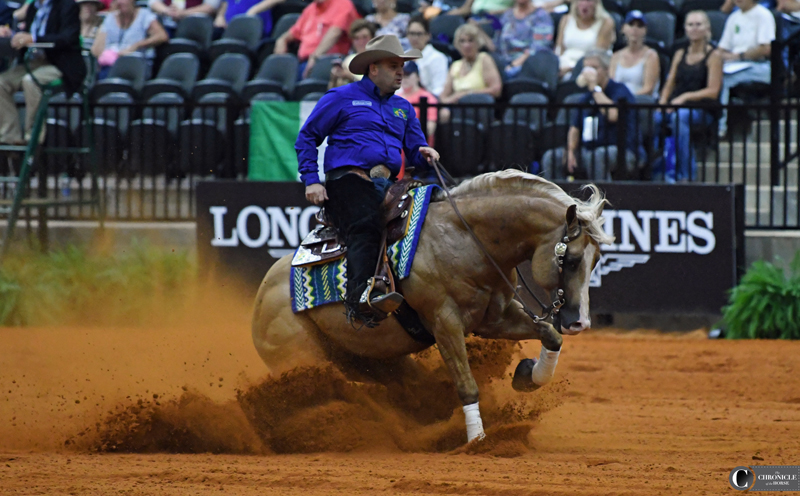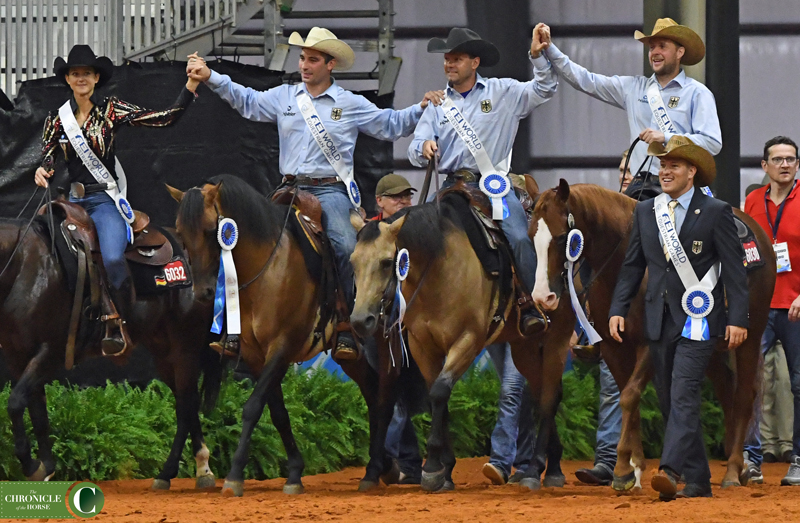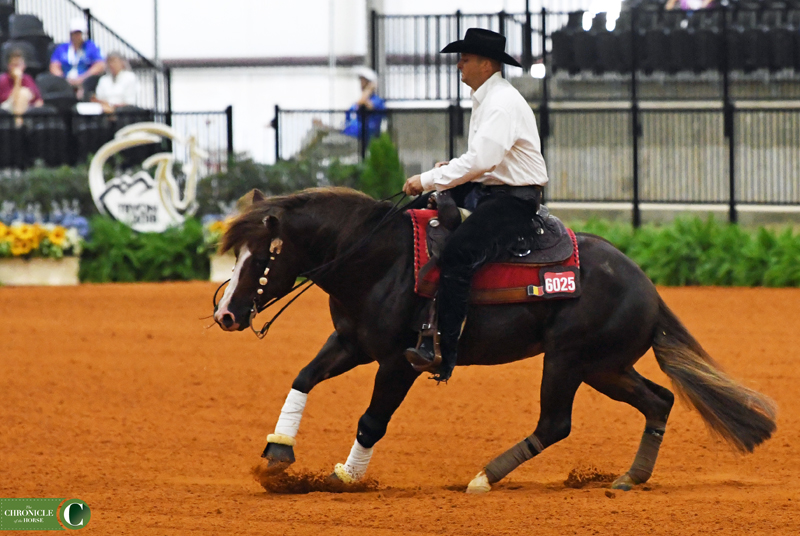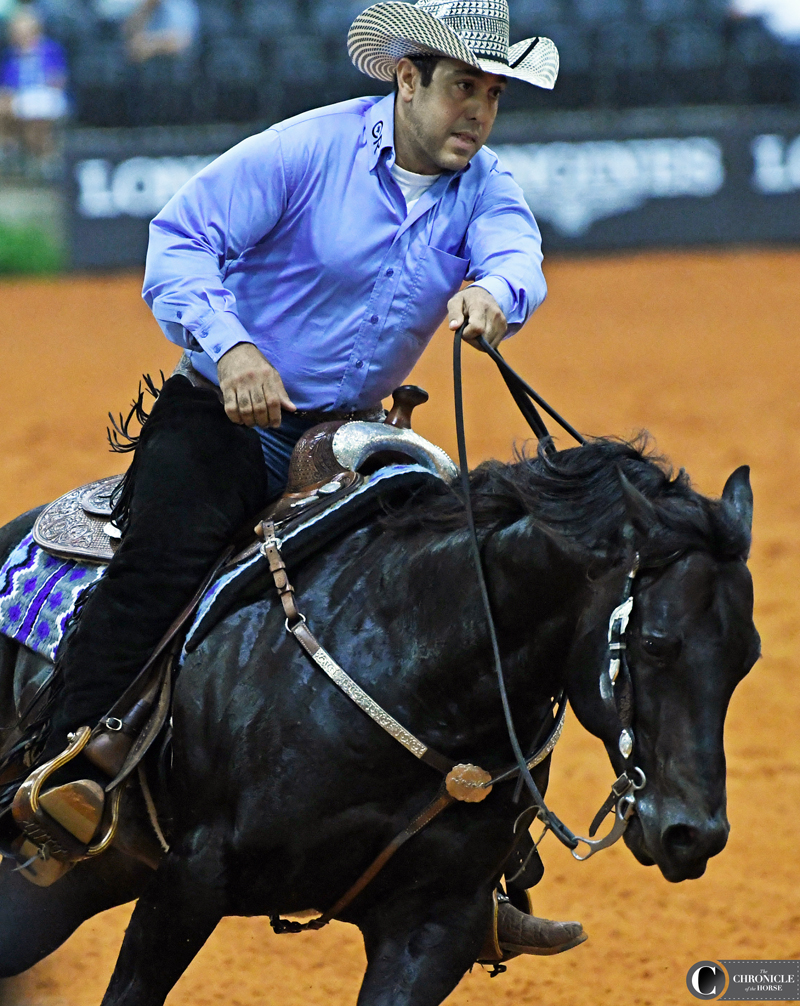 For full results, click here.
For everything you need to know, including broadcast schedules, click here.
For all WEG coverage, click here.
We'll be onsite for the full two weeks of WEG to bring you all the news you need to know plus gorgeous photos and insight into the competition. Be sure to check out the Oct. 8 issue of the Chronicle for detailed analysis.