Wellington, Fla.—Feb. 16
All top riders had to start from the ground up, but they didn't always have the opportunities afforded to today's young riders. A chance to ride in a team environment is critical for the development of future U.S. show jumping stars, and U.S. Equestrian Federation Young Rider Chef d'Equipe DiAnn Langer is hopeful we'll see today's winning riders in the children's friendly team competition at the Palm Beach Masters on future U.S. teams.
Langer coached the Red, White And Blue team to a win, finishing on 0 faults.
Three riders—Ansgar Holtgers Jr. (Emember), Caroline Mawhinney (Flashback VDS) and Mia Albelo (Cassandra Dreams)—had ridden on teams before, but it was Zayna Rizvi's (Calvaton Z) first time.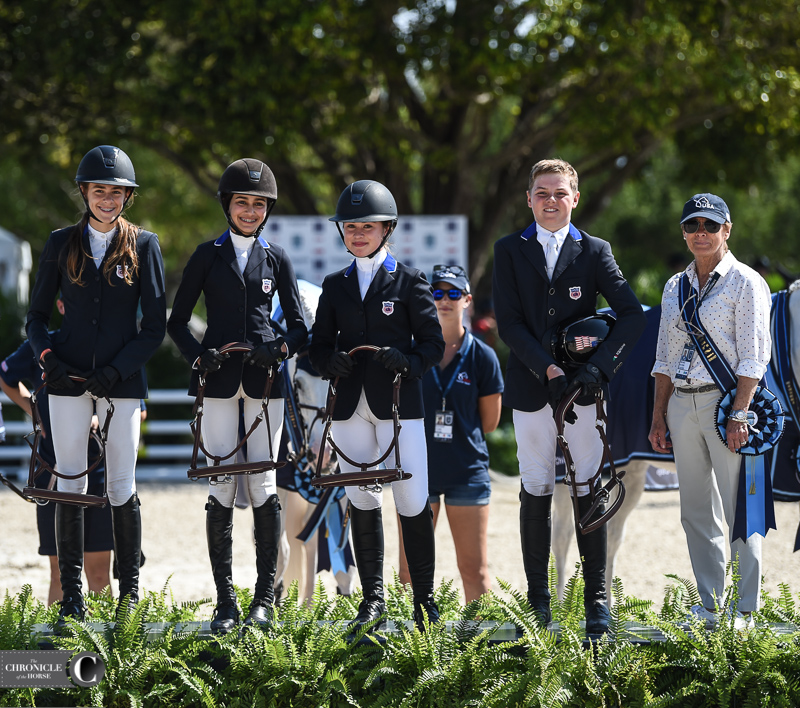 "It was really cool to work as a team and represent the USA," said Rizvi. "I think we all became close, and it was really fun. I loved it a lot."
Rizvi and Albelo have known each other since they were 6, but otherwise the group came together and swiftly bonded before the competition.
"They quickly got the idea that they had to come together as a team, and they did, with support and backup and understanding of what they needed to do," said Langer. "They were a model team, and I can't thank them enough for pulling it together in a few days."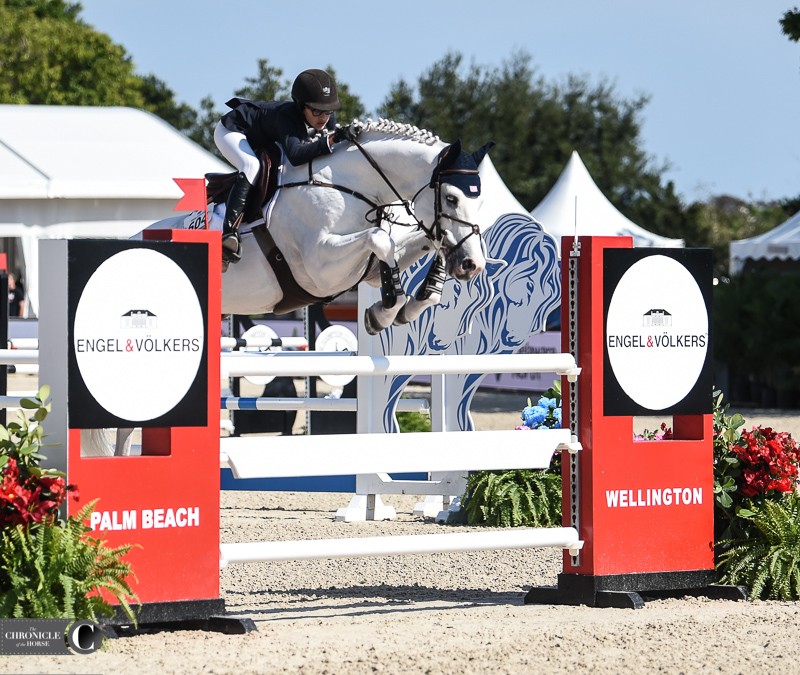 Mawhinney just arrived from California a few days before the show, having gained team experience at the 2018 Adequan/FEI North American Youth Championships (New York). She was the drop score with one rail in the second round.
"She's very tiny, but she has super good heart, and she always tries her heart out," she said of "Bambi." "I've only known her for about a year, so it's very nice to be able to compete with her. We really get along well.
"It was really fun, and definitely an honor to represent the U.S. and to be able to ride for your country and connect with the upper level people and ride with them, as well as have experiences we can use in the future," she added.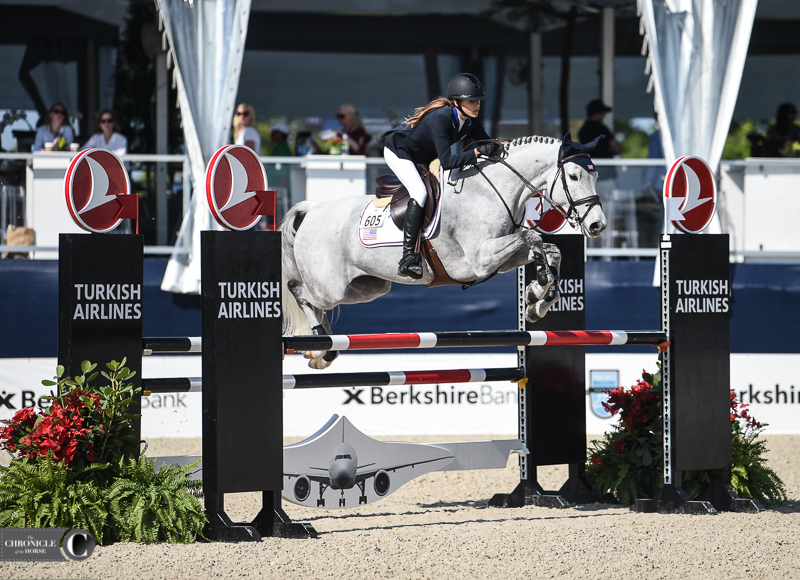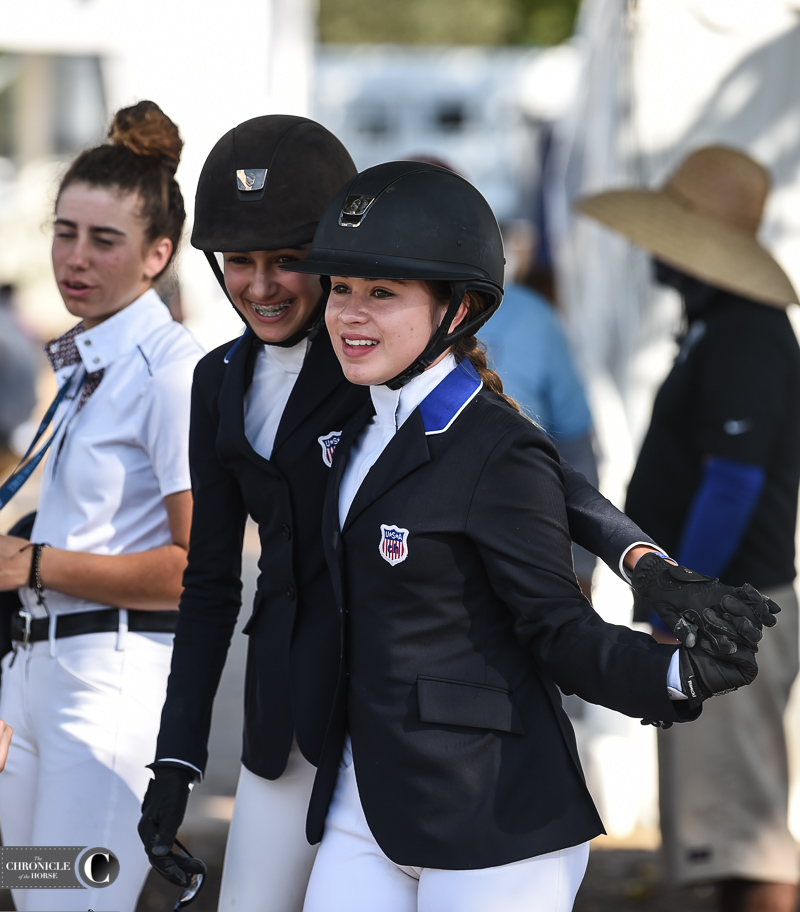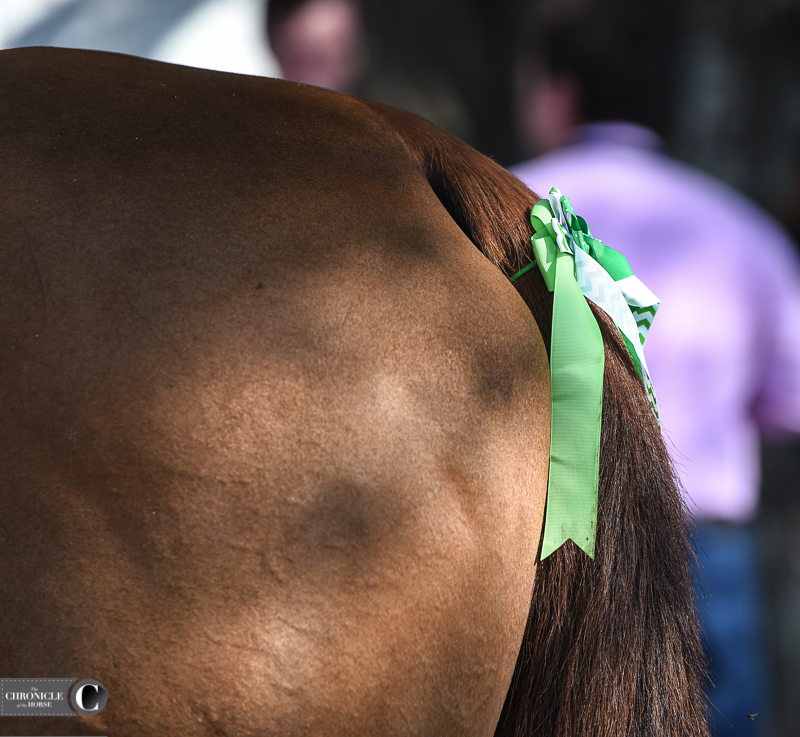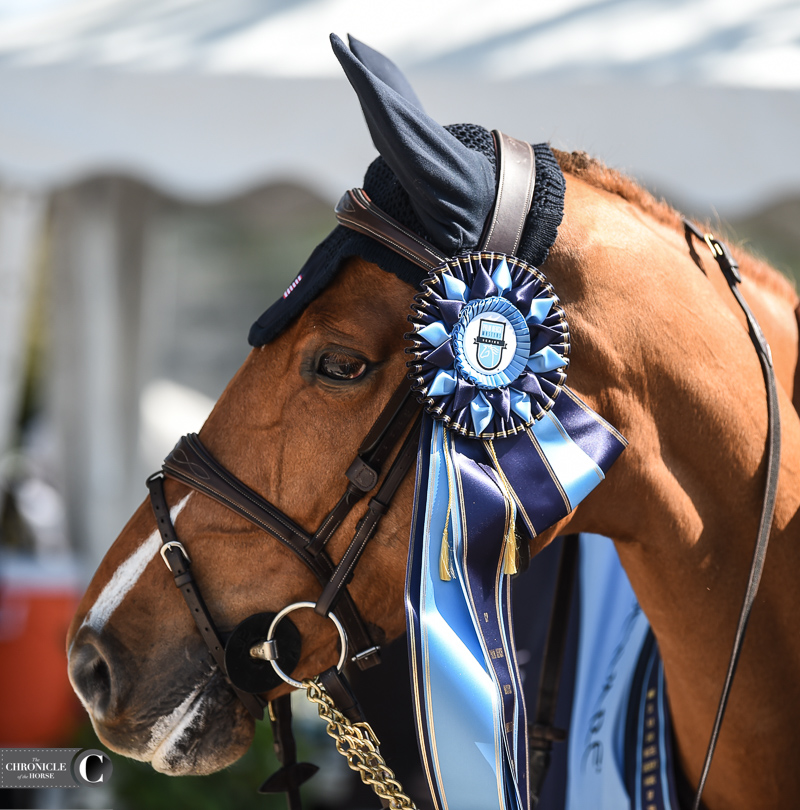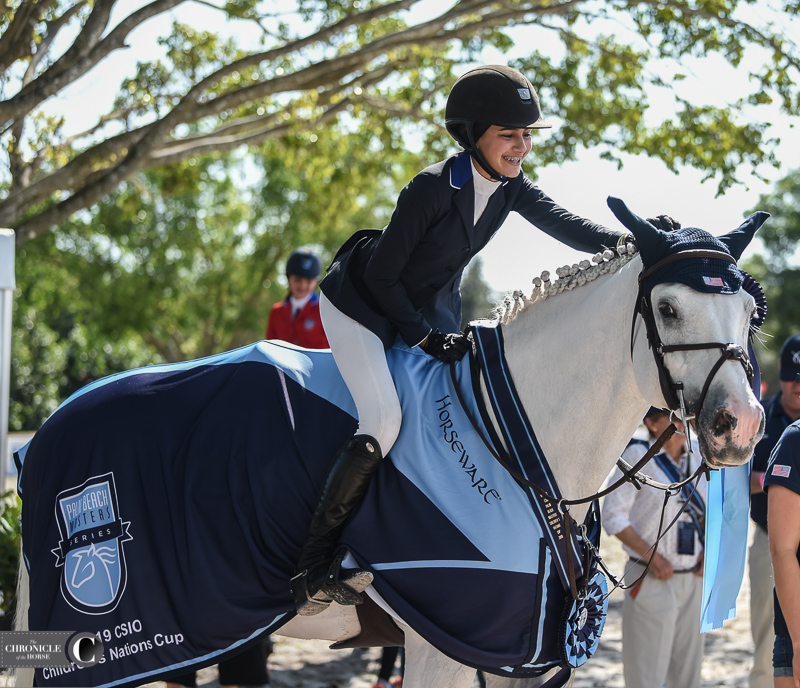 For full results, click here.
USEF Network is live streaming from the competition all weekend. Check it out here.
For a full schedule, click here.
Follow along with all of our weekend coverage here.
Be sure to check out the March 11 print edition of the Chronicle for much more from the Palm Beach Masters.