Ocala, Fla.—Feb. 17
When chef d'equipe Stanny Van Paesschen assembled Team Aztecs for the $5,000 FEI International Junior Team Competition, he had a simple goal—prepare these young riders to represent Mexico in senior international team competitions.
"I think we didn't prepare too much, but this is a nice competition for the juniors," said Van Paesschen. "It was maybe not so high, but it gives the pressure to ride for your home country and for the other riders. It's not the same as the normal grand prix because it's individual, and now they really need to focus and do well for the teammates. That's why sometimes you see [mistakes happening] that don't normally happen in the team competition. I think for the future it's great to do this type of classes."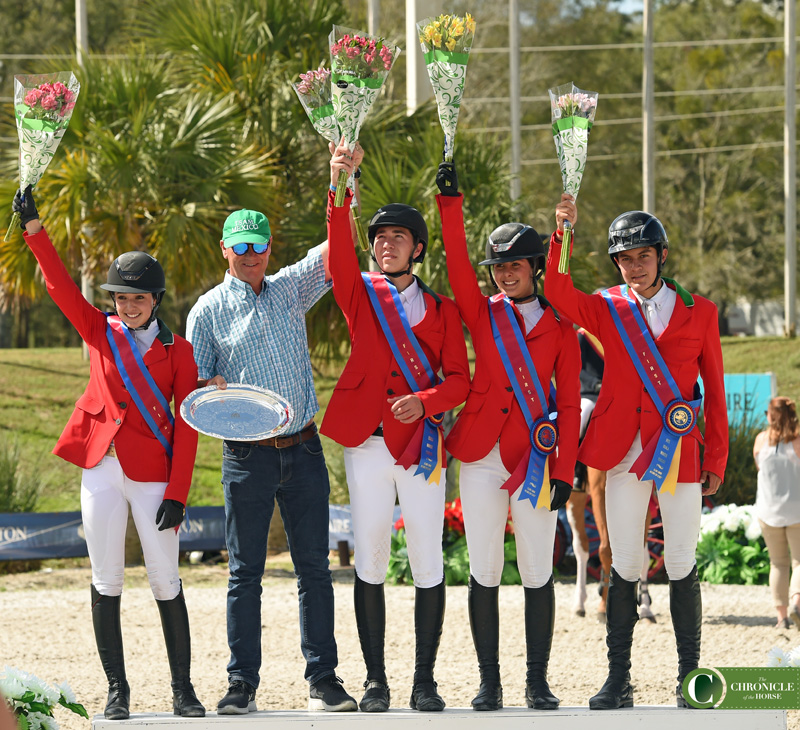 Two teams came to HITS Post Time Farm to compete in the inaugural team competition: Team Aztecs which included four riders who all hail from Mexico, and Team Stars And Stripes who had three American riders.
The competition was modeled after Nations Cup competition with two rounds over the same course and a drop score for teams with four riders. Stars And Stripes members were at a disadvantage with just three riders: Kyle Perkovich (Sovereign), Carolina Villanueva Suarez (Zabel D) and Faith Davis (Da Vinci).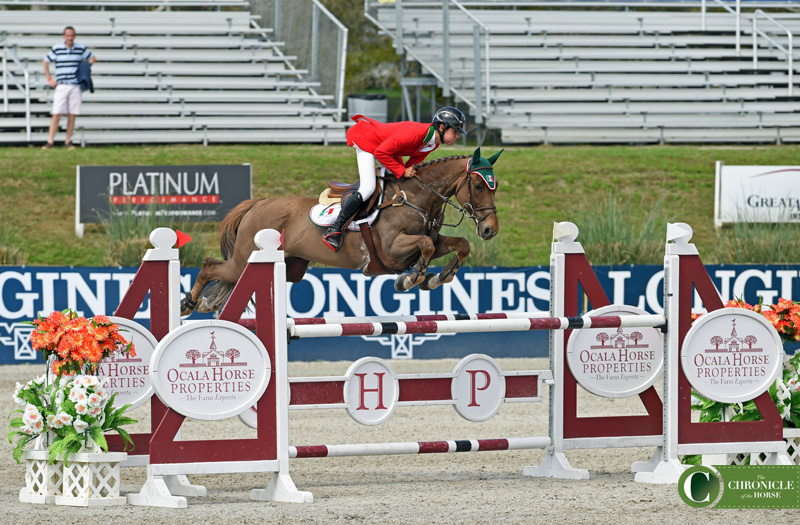 Both Perkovich and Davis turned in a 12-fault round a piece, while Suarez (who you can read about here) turned in a double-clear performance, and the team finished on a score of 28. Team Aztecs' anchor rider Nicole Meyer Robredo didn't need to jump Chanel in the second round, however Van Paesschen felt it was important she do so.
"Today to win is nice; we are happy with it, but the goal is not to win," he said, "it's to get better and to see what's going to happen for the future for them. That's why my fourth rider, she did not have to go in the ring, because they won anyway, but I said you should do it because you need to learn."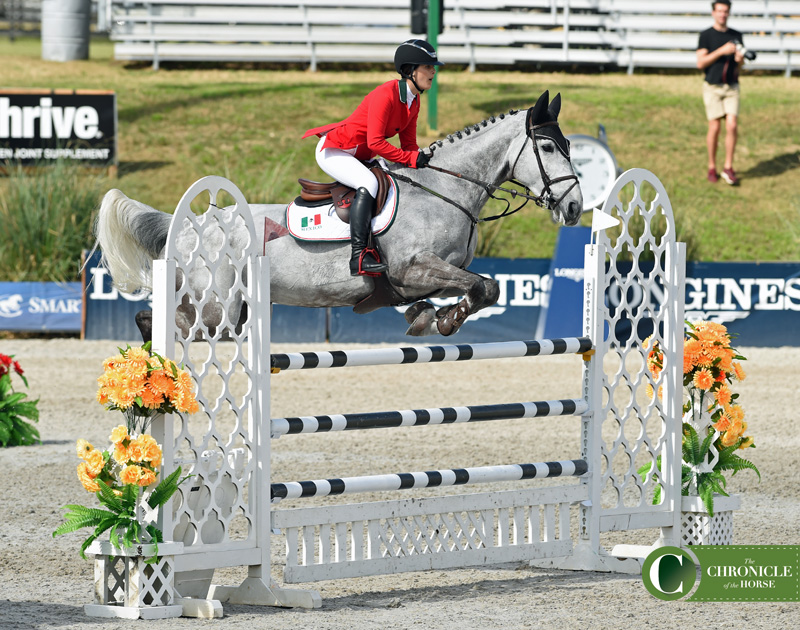 Only Carlos Rodolfo Molina Gordillo riding Trebon De La Nutria to a pair of clear rounds.
"I think that it is a scopey horse," Molina Gordillo said of his horse. "He has a lot of heart, so I love him.
"It's incredible," he continued. "My first Nations Cup and to win, and it's a dream come true. My priority was to be clear and to be quiet at all the jumps."
Luciana Gonzalez Guerra on Carlotta and  Mauricio Huesca Perez on Charisma R rounded out the Aztecs' team.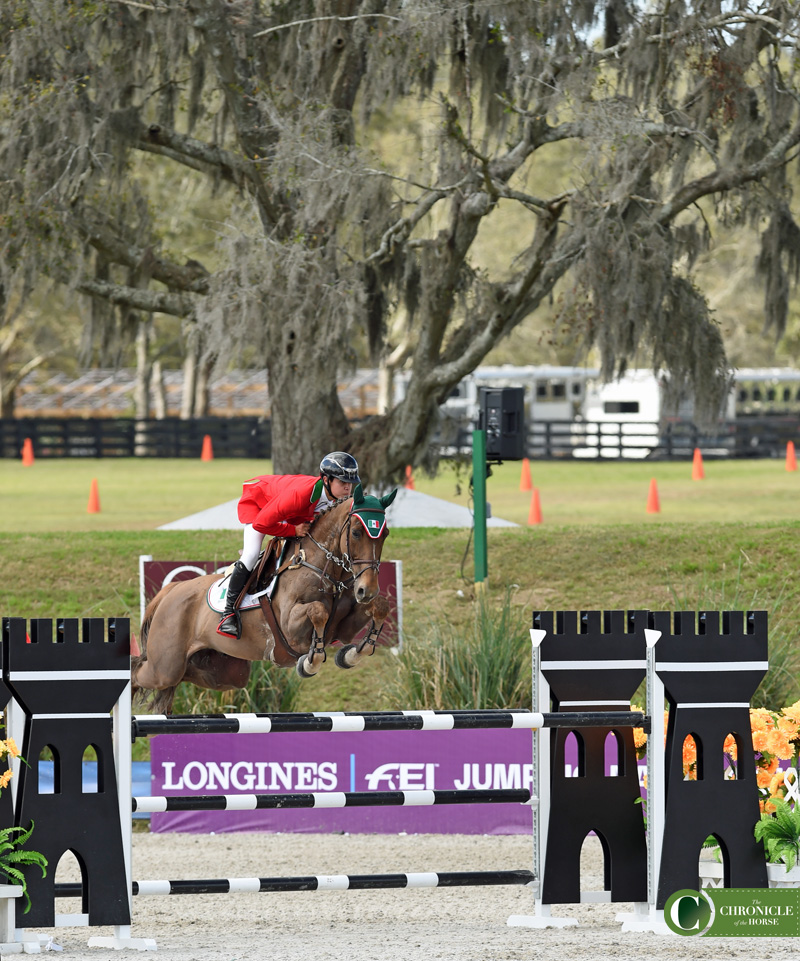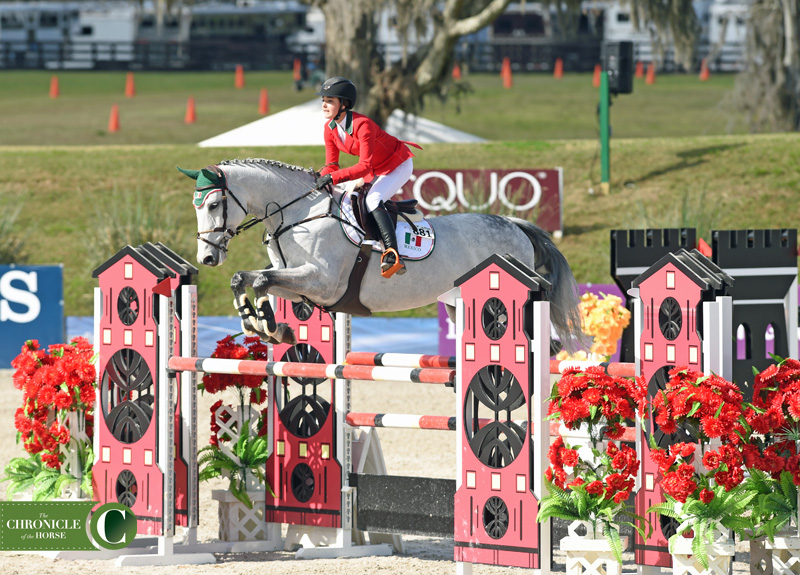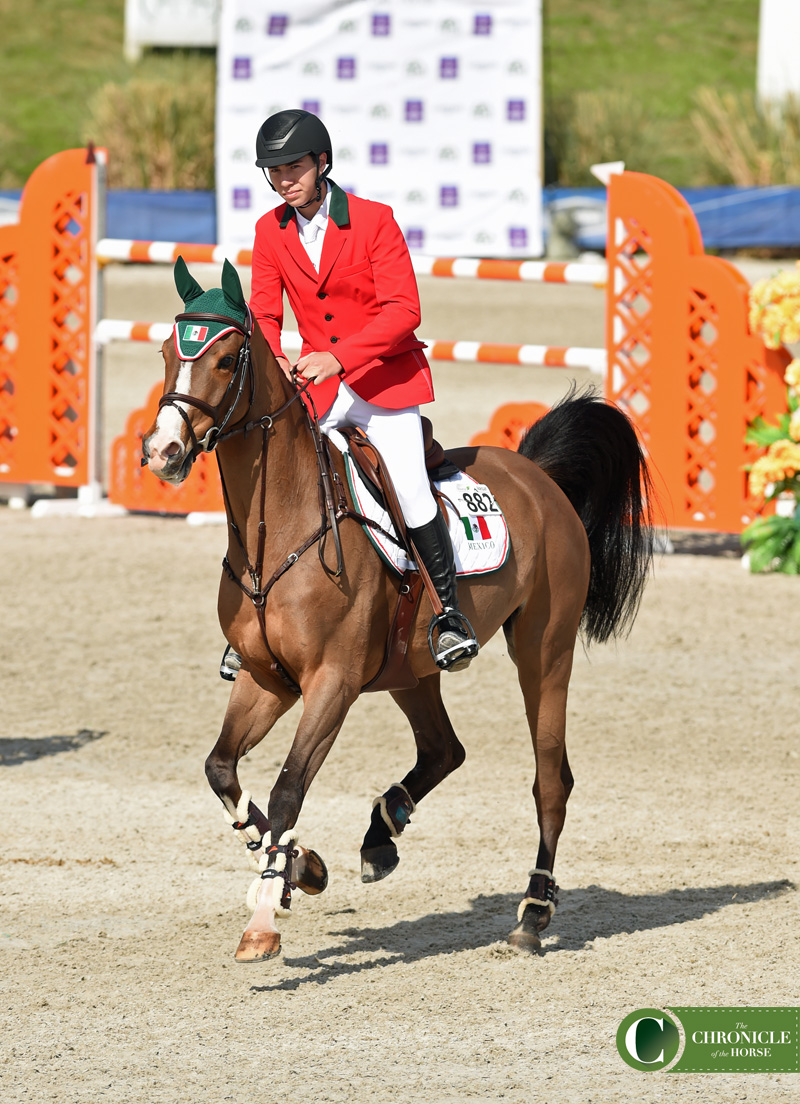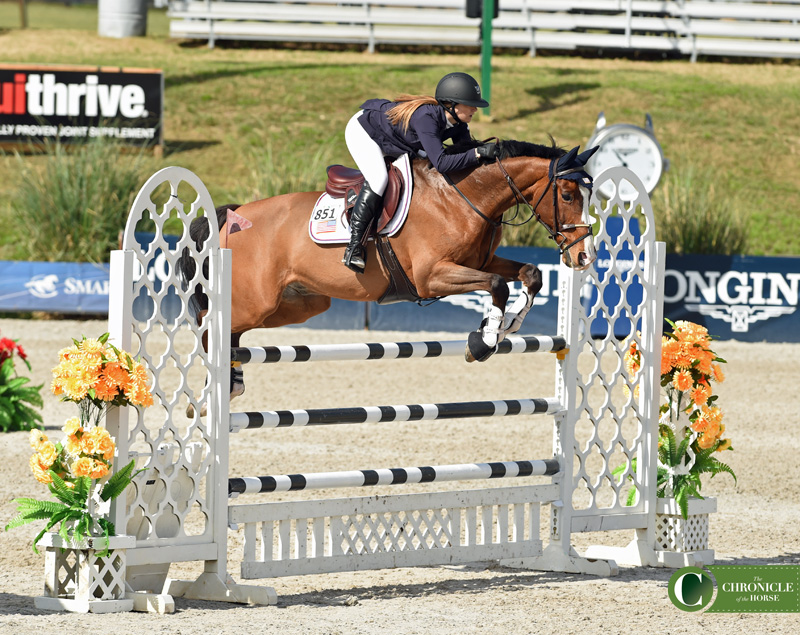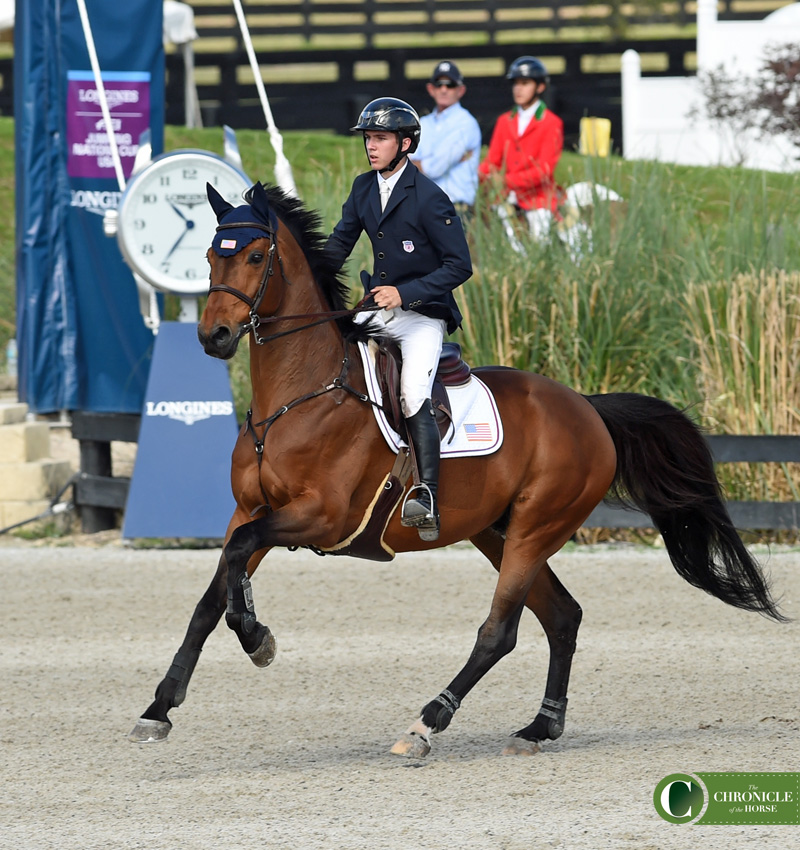 Want more HITS Ocala? Read all of our coverage here. Results from the junior team competition is here, and you can find full results from the FEI classes here.