During some free moments during our annual planning meeting this week, we flipped through some old issues of The Chronicle of the Horse. The magazine was started in 1937 (that's right, we'll be celebrating our 80th anniversary next year!). Going through old issues is addictive—there are always reminders of not only how different the world is today, but also in how some aspects of life with horses don't ever change.
The images below are taken from the Dec. 22, 1939 issue of what was then known as just The Chronicle.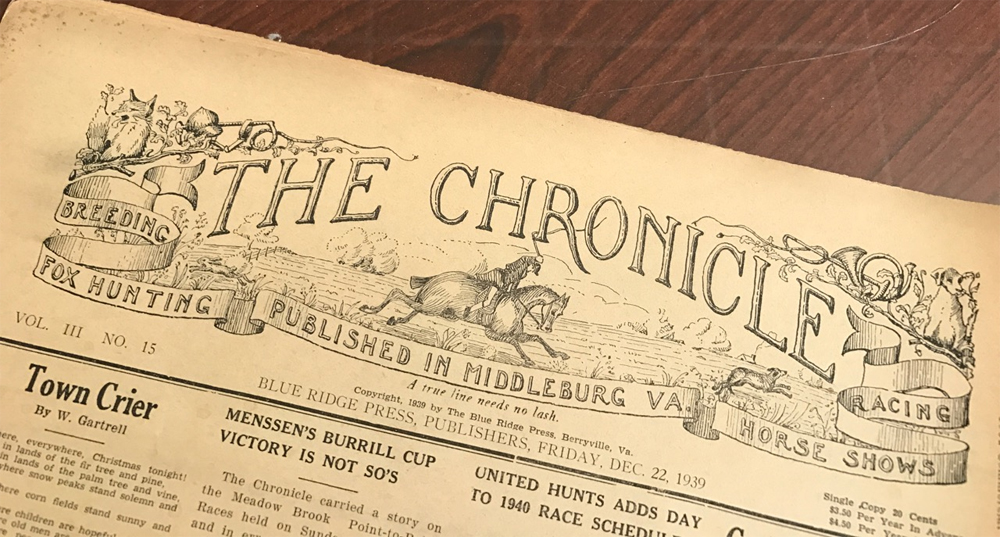 Our logo has undergone some transformations over the years. All photos by Lisa Slade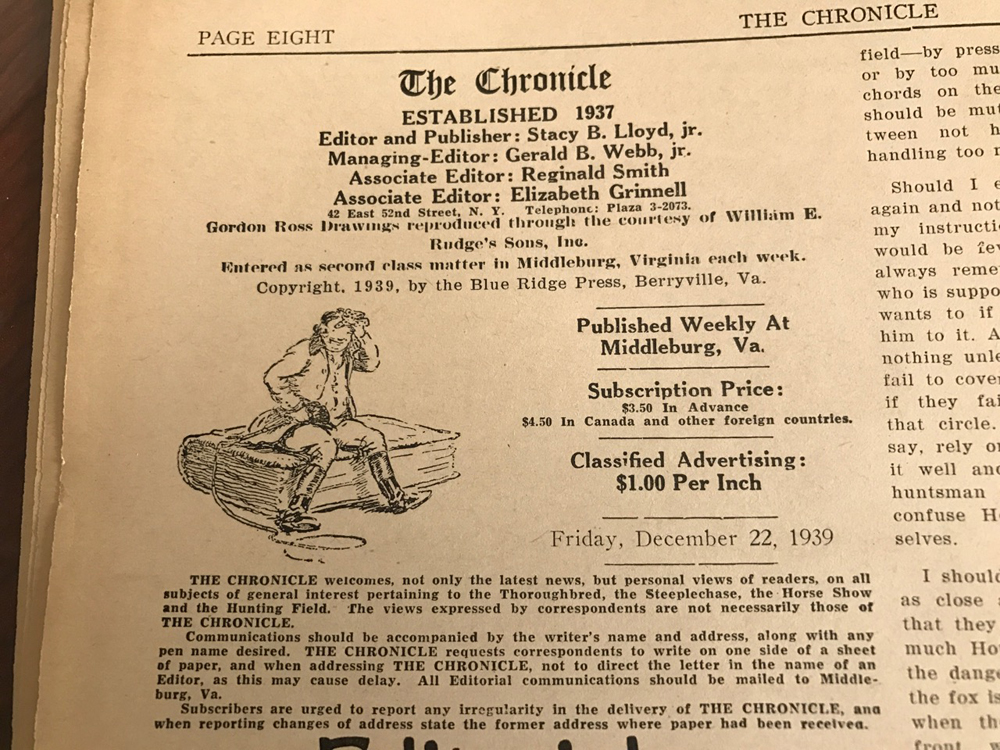 The masthead from the Dec. 22, 1939 issue.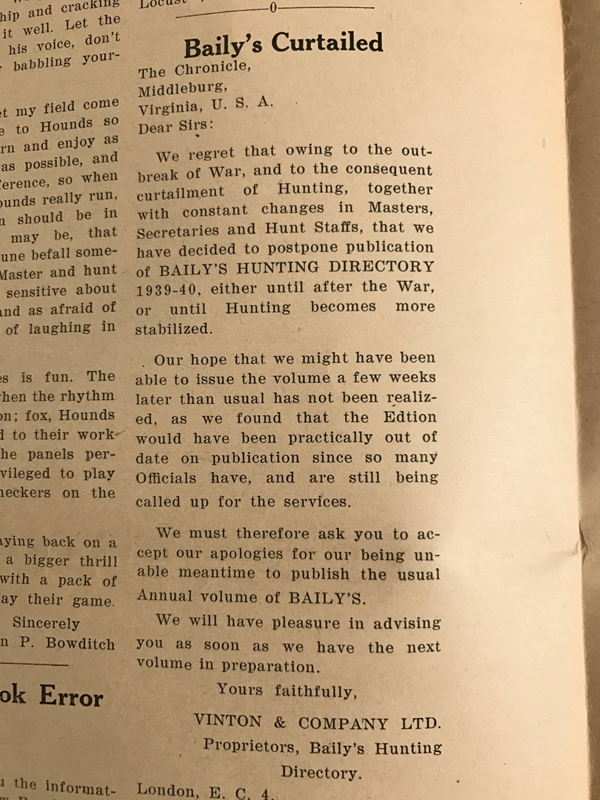 The start of World War II a few months before this issue was already having an impact on horse sport in England.

In the early days, when The Chronicle was more of a regional publication, advertising wasn't just from horsemen and equine businesses!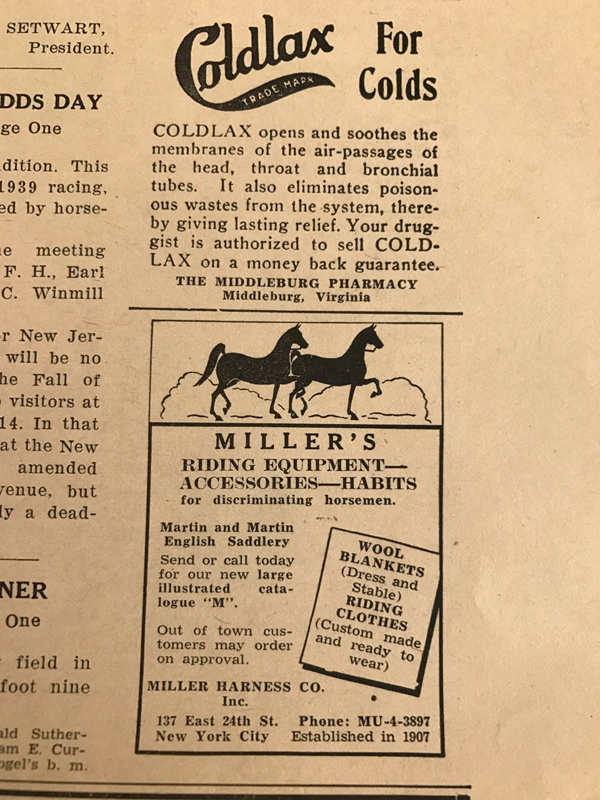 The Miller Harness Co. was already a mainstay of tack shop shopping.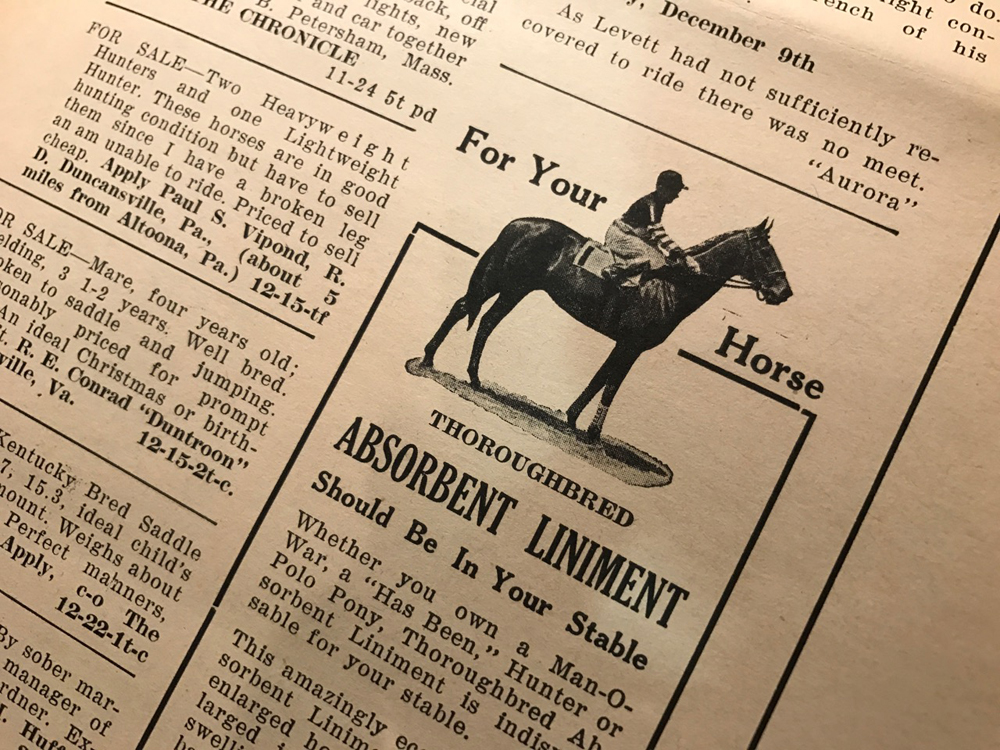 Absorbine Liniment is one of the products that has really stood the test of time! Also, see some of the famous COTH classified ads to the left.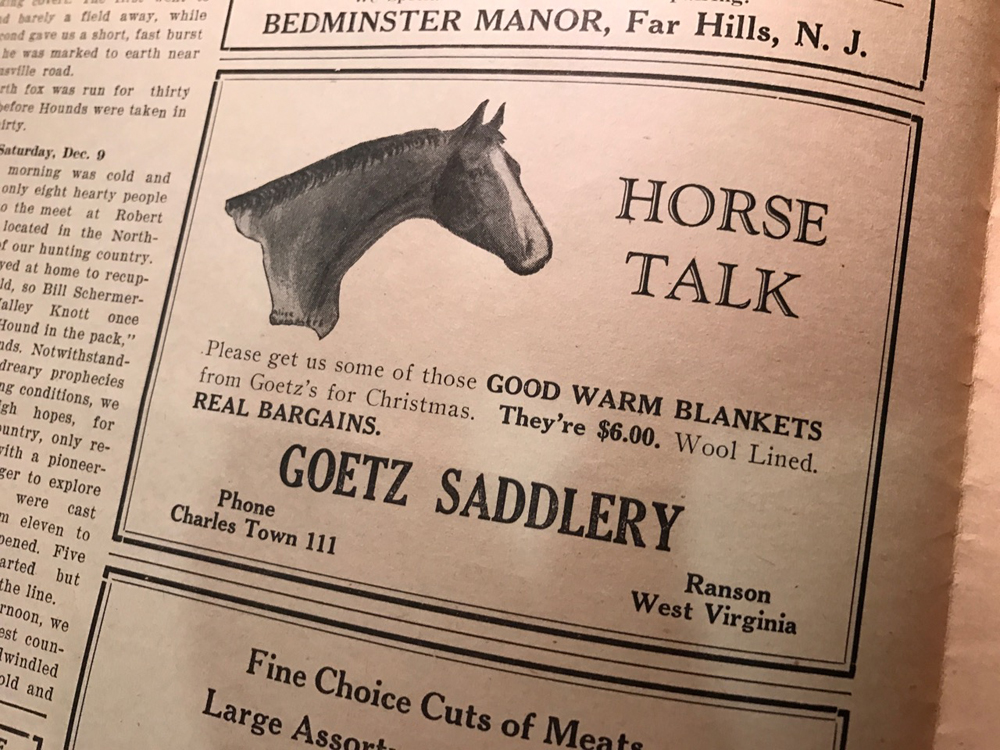 Good warm blankets are always in need in the winter!

Check out the flared breeches—an essential item of the day's "riding togs."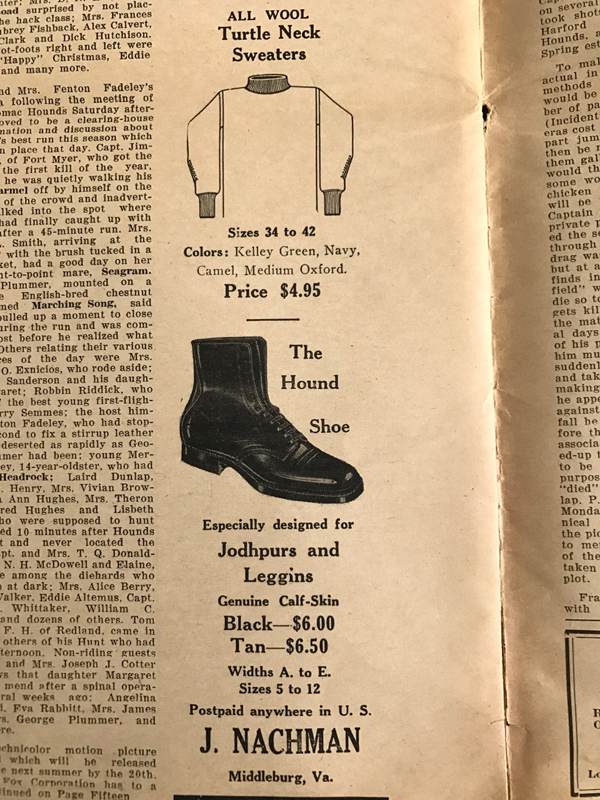 Paddock boots and turtleneck sweaters, all from the same place.