Gemma Tattersall had a day to remember at the Chedington Bicton Park 5* Horse Trials: She not only won her first CCI5* in style on Chris and Lisa Stone's Chilli Knight, but at the subsequent winner's press conference, her boyfriend Gary Stevens seized the microphone to propose.
Tattersall—who said yes—already had become emotional as the magnitude of her victory gradually sunk in. She's known the 11-year-old chestnut gelding since he was born. He's by the Stones' Badminton-winning Chilli Morning out of Kings Gem, a mare produced in East Devon by Mary King.
"It's been a long road, lots of hard work and a fabulous little horse," she said.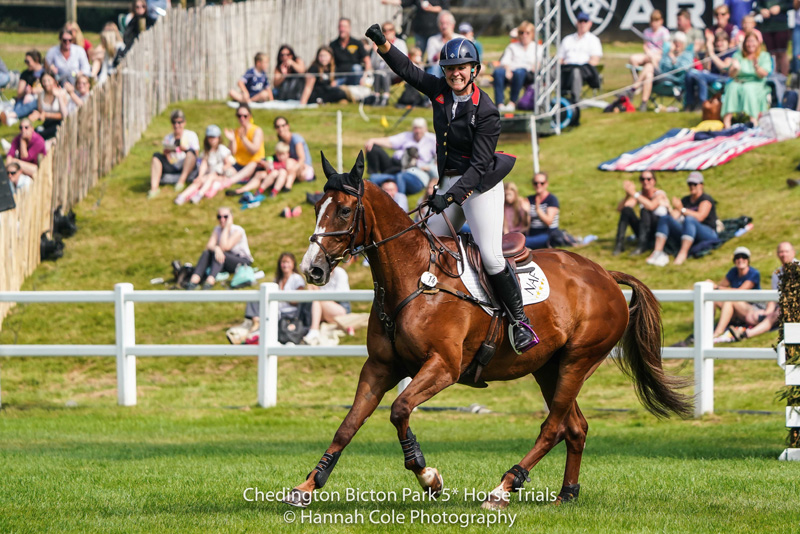 Tattersall lead the first all-female five-star podium since Pippa Funnell topped Pia Pantsu and Jeanette Brakewell at Badminton in 2003. Funnell was on the podium again this year, in second place after a clear showjumping round on Nick and Barbara Walkinshaw's Billy Walk On.
"I couldn't fault him," said a visibly delighted Funnell. "He couldn't have done anything more."
Piggy March, the heroine of cross-country day, hit two rails on Trevor Dickens' Vanir Kamira, but such was the three female riders' supremacy that she slid no lower than third and showed great grace in defeat, immediately congratulating Tattersall.
"I can't believe I'm sitting between these two legends of the sport," said Tattersall. "Pippa has been my heroine for ever, and Piggy is just the best rider in the world.
"I never dared to dream. Before the showjumping, I tried to pretend that I was going into Ring 2 at Hickstead, which is my local event and where I jump day after day."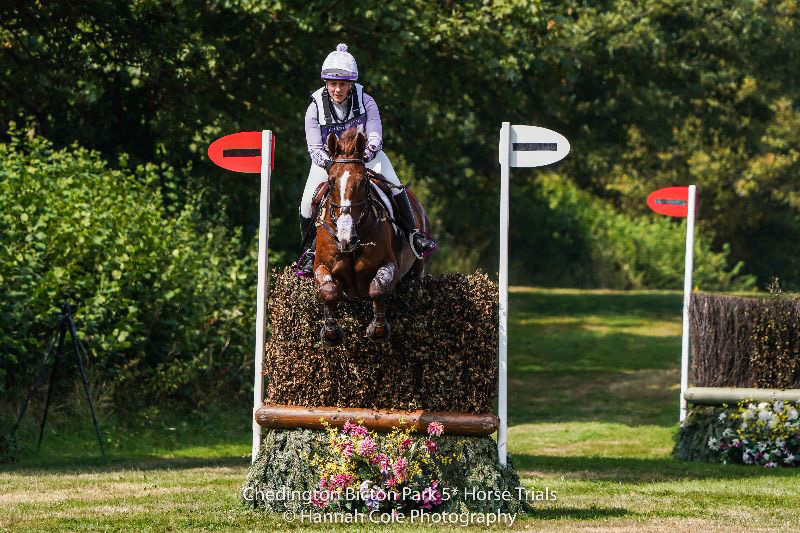 World champion Ros Canter showed she has another star in the making with fourth place on Pencos Crown Jewel, and Funnell was also fifth on Majas Hope.
The men finally got a look in with Richard Jones, Oliver Townend, Padraig McCarthy and Tim Price filling sixth to ninth places, and Felicity Collins performed a beautiful clear round to rise two places to 10th and seal a perfect five-star debut.
Riders praised Event Director Andrew Fell and his team for producing such a beautifully presented competition at just 11 weeks' notice. "I think I speak for all the riders when I say how much we appreciate being back competing in front of spectators. You have made us raise our game," said Funnell.
"Bicton has long deserved this level of competition," said Dr. Geoffrey Guy, the owner of Chedington Estate in Dorset, which sponsored the Horse Trials. "Chedington is delighted for Gemma Tattersall and Chilli Knight who showed excellence in all three phases to claim the title in our first partnered event with Bicton.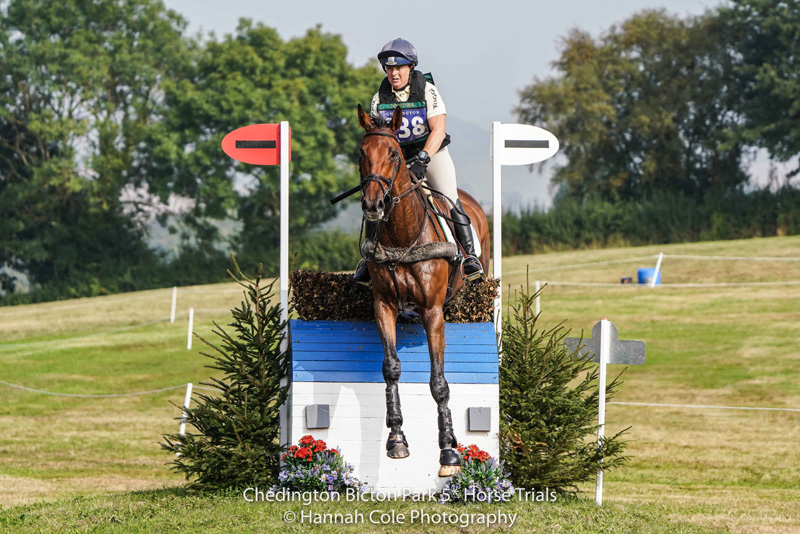 "Chedington Equestrian is passionate about creating opportunities for horses and riders to train and compete under the best conditions, and this weekend Bicton have provided an absolutely world-class setting for a very important fixture for horses and riders. Chedington is delighted to have played a part in this event and look forward to working with Bicton in the future to continue to be able to offer the highest calibre of events in the UK."
British Eventing's Chief Executive Officer and Event Advisor, Helen West added, "It gives me great pleasure to thank Bicton Arena, its sponsors, riders, owners, volunteers and all who have supported this one-off event.  I know it was a huge challenge managing the only five-star competition in the UK this year, and we are indebted to everyone for taking this on.  It has been a wonderful weekend of competition and top-class sport."