Wayne, Ill.—Aug. 23
There's no mistaking Alice Tarjan and Candescent (Christ—Farina, Falkenstern II) when they step into the ring. Tarjan is one of two adult amateurs contesting the 2019 USEF/Markel Developing Grand Prix championship at the Lamplight Equestrian Center (Lucy Tidd, riding Ellert HB, is the other) but she looks right at home among the professionals, scoring 70.93 percent in the FEI Intermediate II test to beat Emily Miles on Floretienne and Bridget Hay on Faolan.
"The horse is a bit of a monster, so I was really happy she played well for the majority," Tarjan said of the 9-year-old Hanoverian mare, who also showed in the developing Grand Prix division at Lamplight in 2018. "It was an improvement from last year, but still a work in progress of course."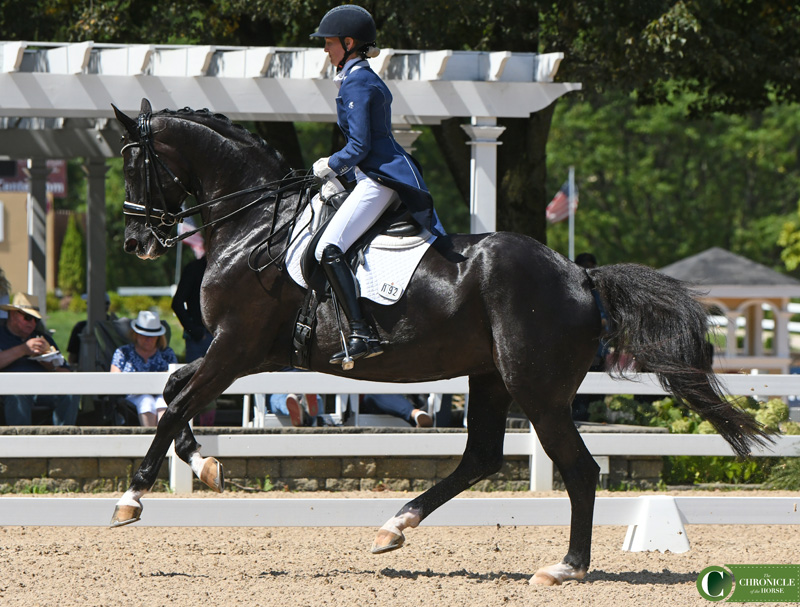 Tarjan bought Candescent as a 4-year-old with the intention of jumping her, but decided her enthusiasm was better spent in the dressage ring.
"The connection is slowly improving," Tarjan said. "It's far from perfect but we're working on it. Everything's getting more reliable; she's getting more confirmed. This one is definitely in the outside realm of horses. She's an interesting character. It's kind of like a love-hate relationship—not to say I ever hate her—but she is not an easy horse at all. You definitely have to think outside of the box to keep her motivated and happy."
"Outside of the box" generally means lots of hacking around Tarjan's farm in Oldwick, New Jersey. Candescent prefers to go out alone, and Tarjan said she would probably make an excellent foxhunter if the occasion ever called for it.
"For Sunday I hope to hold it together," Tarjan said. "Last year it was a total disaster on Sunday. She felt really good today, but we've got two more days, and for her that will be a challenge, so we'll see."
A Prophecy Fulfilled
Melissa "Missy" Fladland did not plan on being a professional dressage trainer, but she said she fell into it after leaving her corporate job and moving to Montana. She currently lives in Griswold, Iowa, and rode her own and Caphri Dressage's I'm All In to win the 6-year-old preliminary test. They scored 88.60 percent, earning 9s on their submission and perspective. Michael Bragdell finished second on SenSation HW, and Pablo Gomez finished third on Servus Ymas.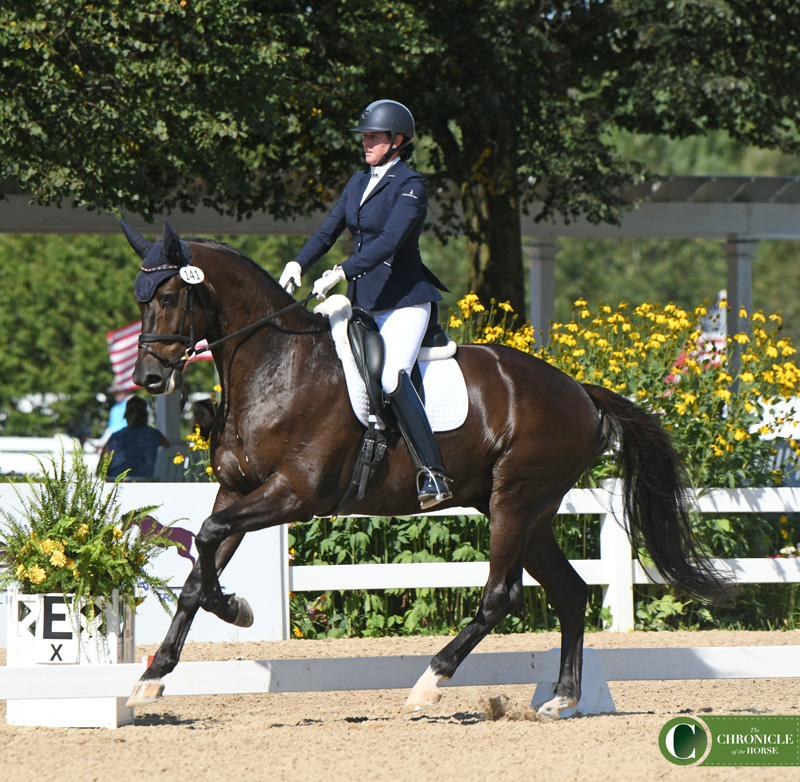 "My coach, Katherine Bateson-Chandler, and I found this horse and she was like 'That's the one, that's the horse!' " said Fladland. "So I guess it's like fulfilling what she already told me. I believe in him 100 percent, and I think today it showed."
Fladland got the ride on I'm All In (Jazz—Tavita, Ferro), a 6-year-old Dutch Warmblood gelding, early in 2018, and they competed in the 5-year-old division that year, finishing sixth in the preliminary test and eighth in the final.
Fladland incorporates natural horsemanship techniques from people like Buck Brannaman to teach her young horses ground manners.
"I like the fact that it has to do with the connection and bond someone has with their horse, it's not about showing off for anyone else; it's just them and their horse and how supple, relaxed, sophisticated the aids can become," she said. "Everything you do on the ground directly relates to how things go under saddle."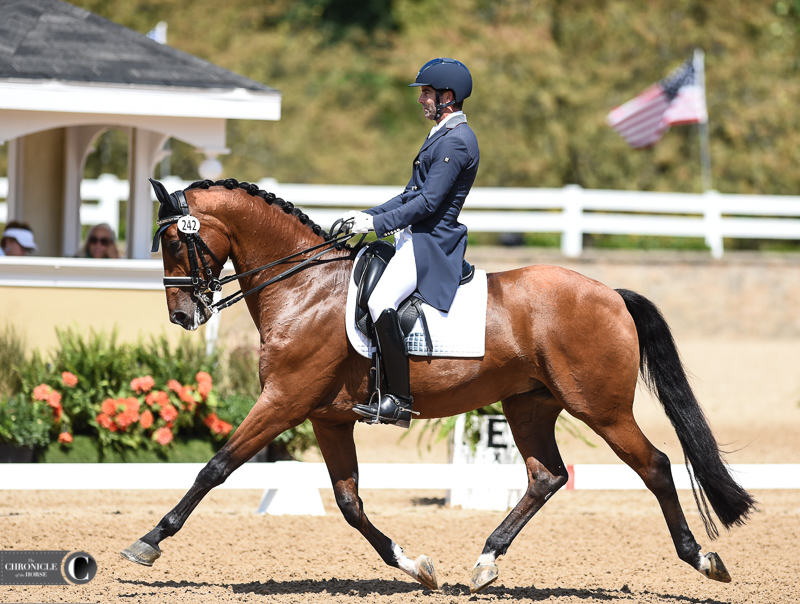 Nick Wagman was reserve champion in the Grand Prix last year, and he's on his way to doing one better after winning the Grand Prix Special today with Beverly Gepfer's Don John, an 11-year-old Dutch Warmblood gelding (Johnson—Lindalie, Goodtimes) on a score of 72.95 percent.
"I felt like it was one of my best tests to date," he said. "He just felt fantastic. In the warm up I knew I had him, so it was good. He was energetic but not as fresh as yesterday so I could ride a bit more honestly. I made an unfortunate mistake in the [one tempis], which, it happens, but it's a costly one because it's a double coefficient. But other than that it was one of those tests where you come out and say, 'I can't wait to see the video,' because I hope it looks as good as it feels. I can't complain."
Wagman, San Diego, California, has spent some time competing in Nations Cups in Europe this summer and focusing on the Grand Prix Special, so he hasn't had time to change up his freestyle for Sunday. He's confident the experiences he's gained with "DJ" over the last year have been invaluable and will show in his freestyle.
"Anything can happen," he said. "It's just nice to be here and improving from last year. Scores aside, when you're riding every day and you get to see the progress and the proof in the pudding, and you watch the video back and say, 'Wow, he really is looking like a real Grand Prix horse,' it's really rewarding."
Miss any of our coverage? Click here.
For full results, click here.
For the schedule, click here.
USEF is live streaming the event, and tests are available on-demand here.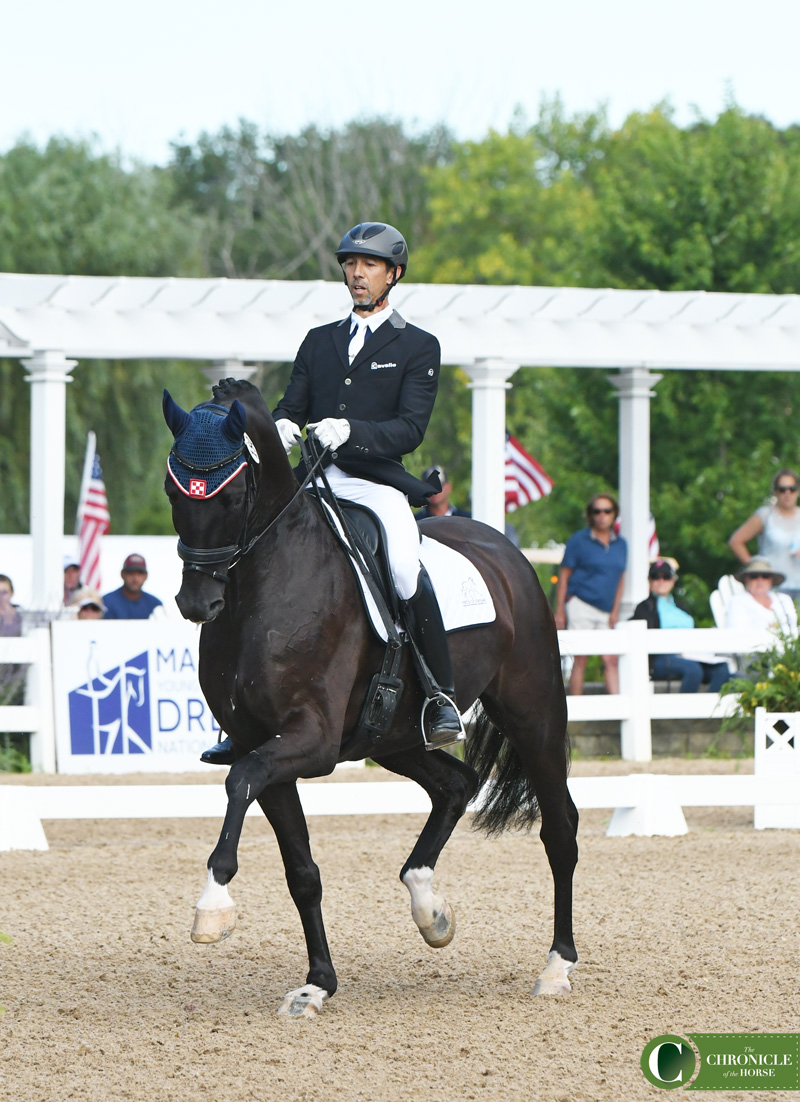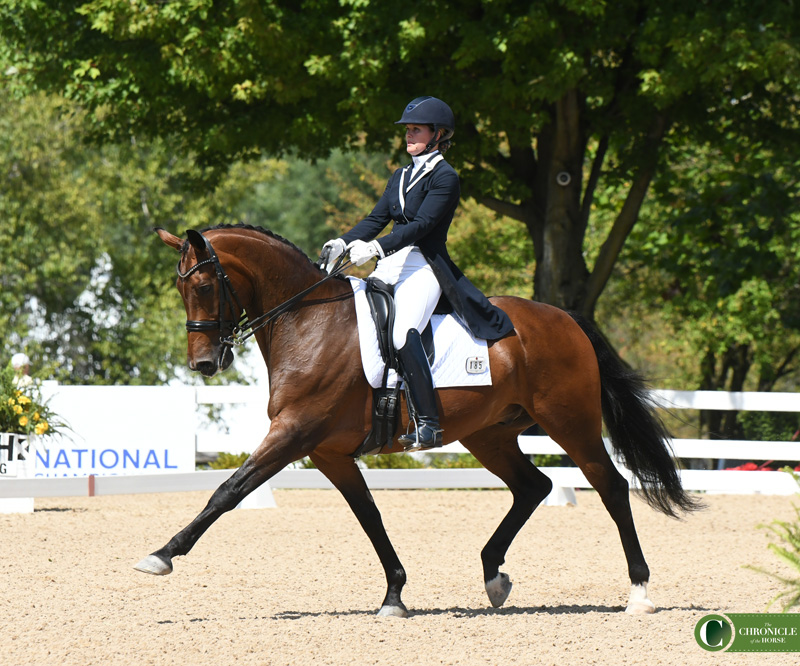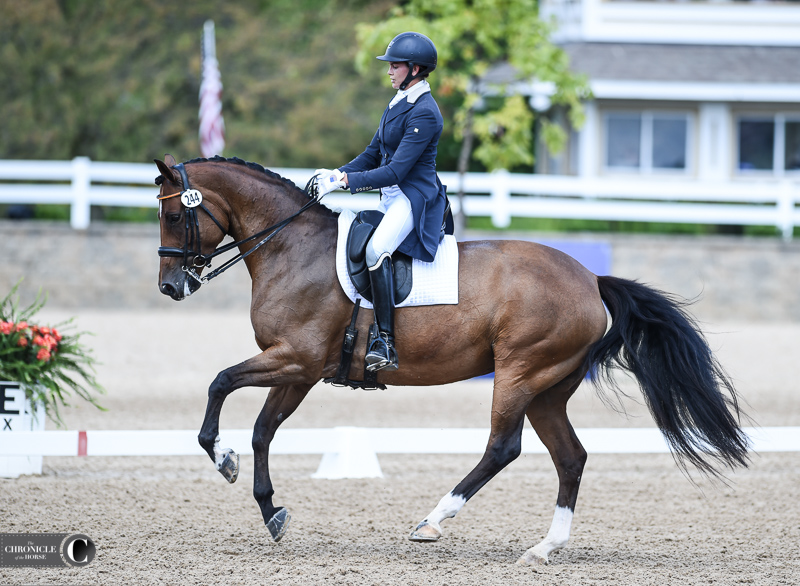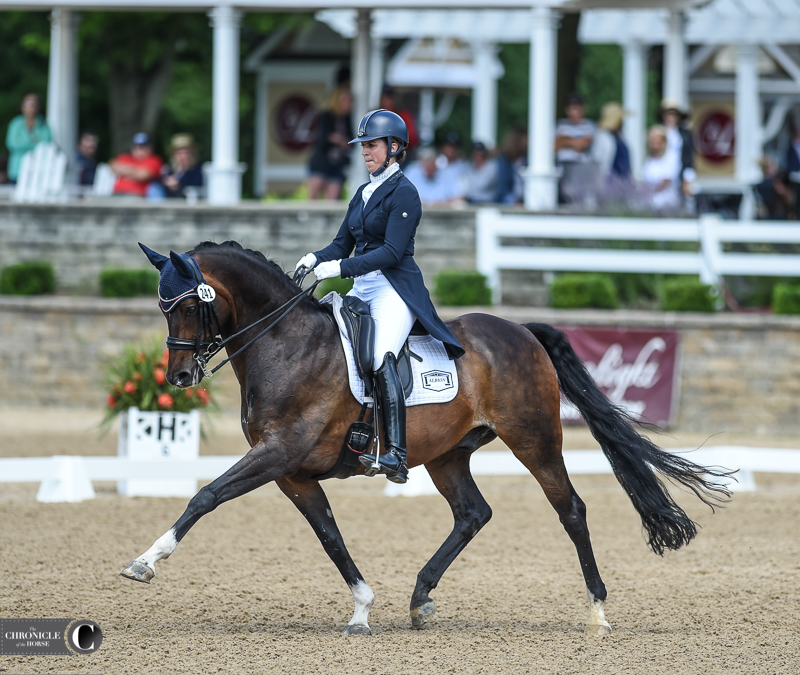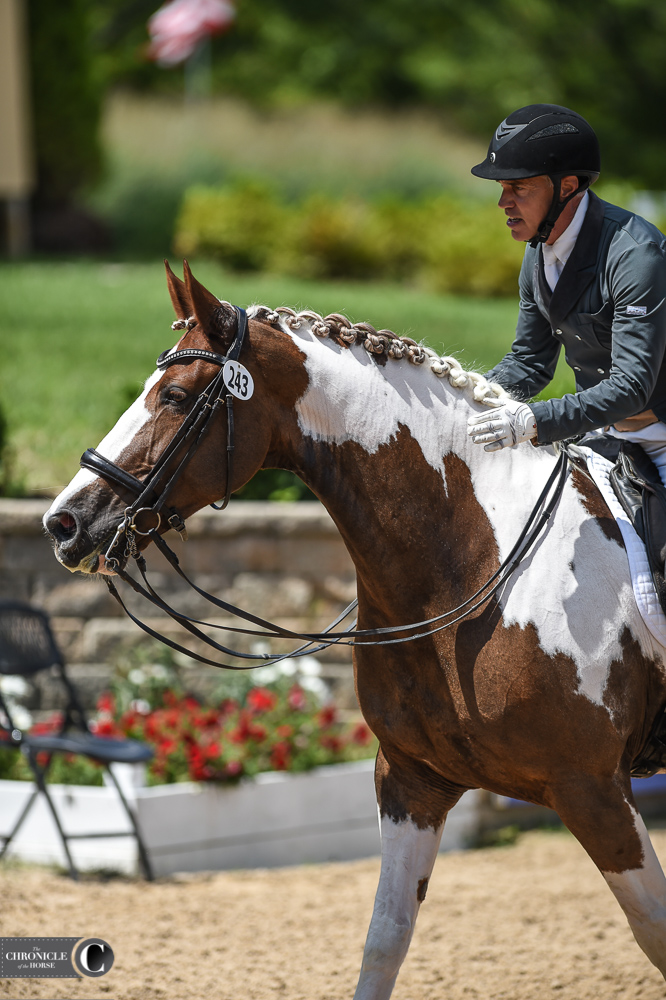 2019 Festival Of Champions Young Hose - Friday
Kieran Paulsen / Aug 23, 2019 8:02 pm