Devon, Pa.—May 27

Chris Talley didn't react immediately after Sandro's Star landed off the final fence in the $50,000 Devon Arena Eventing class with the oxer firmly intact. His face was the picture of concentration through the finish timers, and, as the crowd erupted into cheers, Talley flipped a switch.
He threw up his hand up in victory and took a full victory lap aboard the 10-year-old Oldenburg stallion (Sagnol—Poetic Patter xx).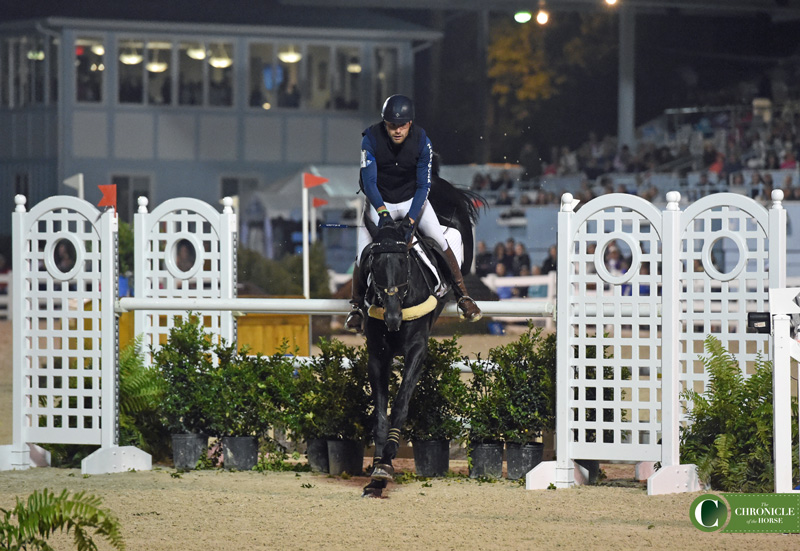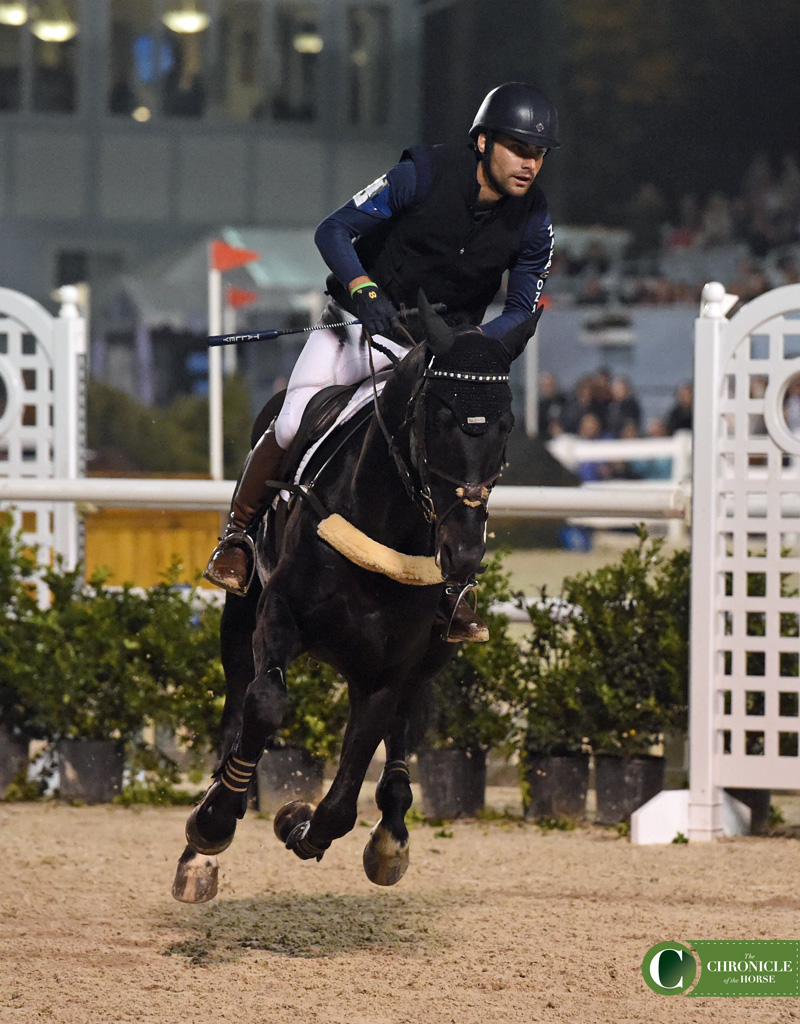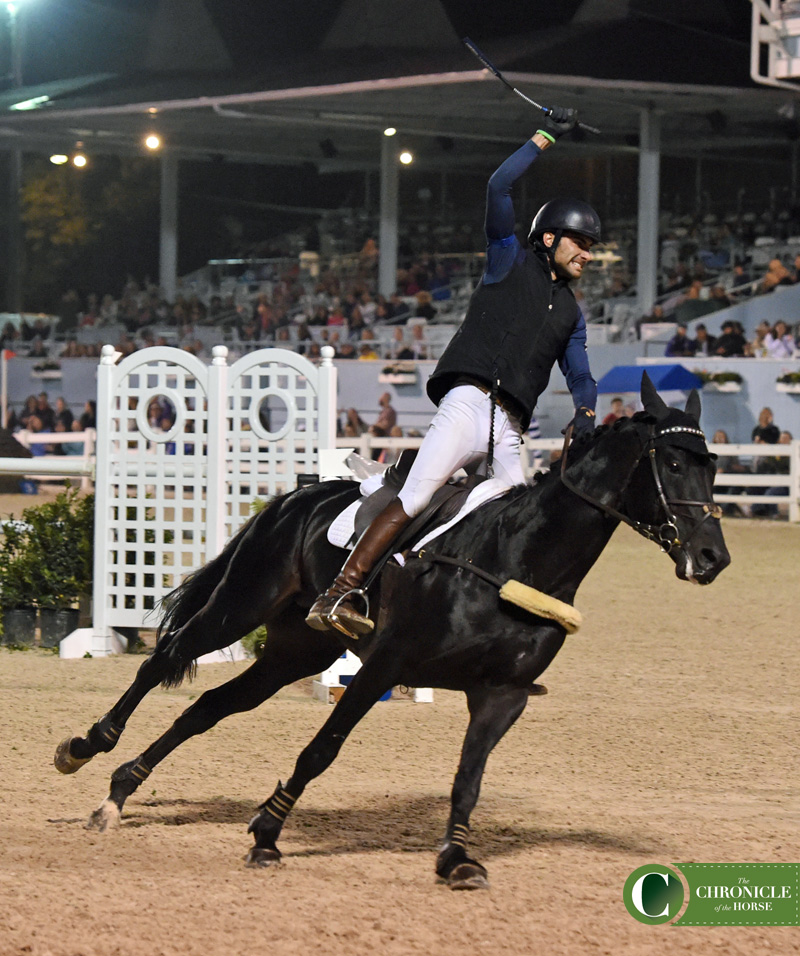 "I thought I was a bit slow after 14, the brush table there, and I thought I kind of lost him a little bit in the turn, and then I saw a good shot with the last and just galloped down to it, praying it stayed up," said Talley.
This was the Virginia-based rider's first time competing at the Devon Horse Show, but he grew up just 40 minutes down the road in Honeybrook, Pennsylvania, so he's well-acquainted with the storied grounds.
"I think I came almost every year. I probably should have been in school, sorry Mom," he joked.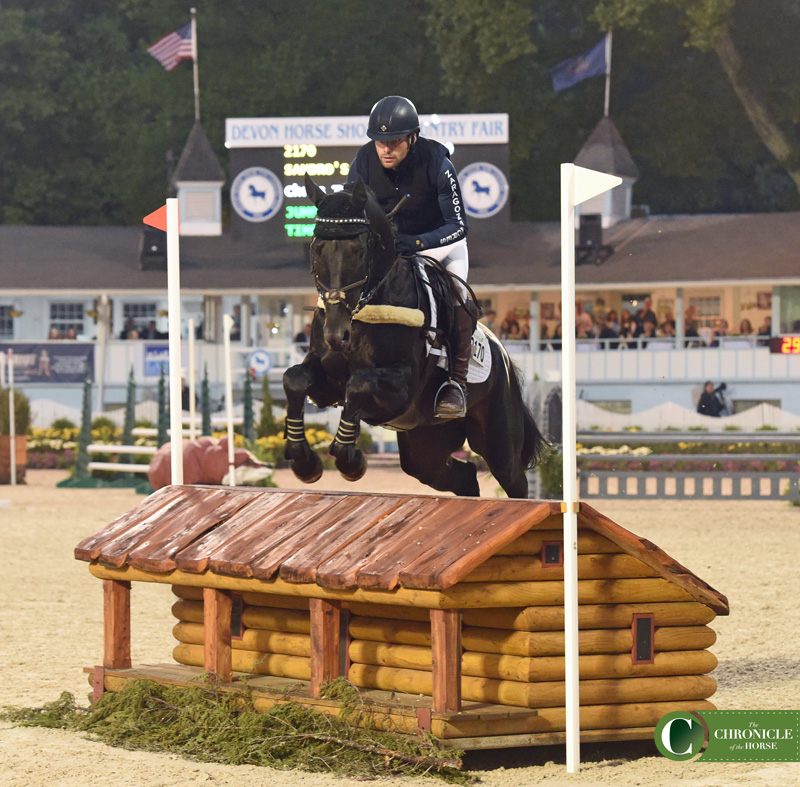 It helps that Sandro is no newcomer to Devon either. Last fall Sandro's owner and Talley's business partner Hannah Salazar brought the stallion to Dressage At Devon to give the horse a shot at competing in real atmosphere prior to competing at the Dutta Corp. Fair Hill International (Maryland).
Talley brought two horses to Devon, and his first mount, Unmarked Bills, dropped three rails in the first round to finish out of the money.
"I've never done it before, and they just came off a run at Jersey Fresh [New Jersey], and I thought it'd be a good, fun, thing to do," said Talley. "They're good cross-country horses, and [Sandro's] such a good show jumper that I thought we might have a good crack at it."
Watch Talley's winning jump-off, courtesy of USEF Network:
"I was a little overwhelmed when I first got in there, and I started walking everything, and I didn't know how it was going to ride, and everything rode beautifully," he continued. "Going so quick in a small arena with solid obstacles you're not quite sure if the striding works out and everything, but I think they did a wonderful job designing the courses. I think it challenged the horses but rewarded the horses too."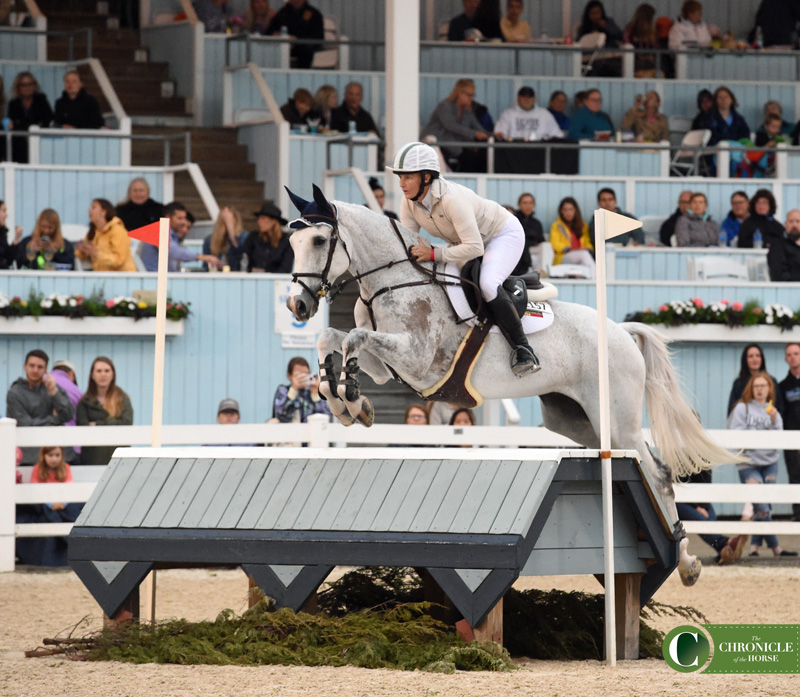 The winners of the inaugural event last year, Sara Kozumplik Murphy and Rubens D'Ysieux, finished second. They found an awkward distance to fence 7 in the jump-off, a skinny brush, and "Rubens" floundered for a second. That mistake meant they finished on 78.58 seconds, a hair slower than Talley's 78.26.
"He's amazing as always," Murphy said of the 13-year-old Selle Français (Balougran Z—Orenda D'Ysieux). "I messed up in the jump-off, which everyone could see, and actually [course designer Capt. Mark Phillips] was so funny because before when I was walking the first round he said, 'Don't see that flier to No. 10 [a table in the Wheeler Ring] like you did last year, and I came galloping into the second ring, and I said, 'There it is; I just did it again; that's all right.' What can I say?
"It's a really cool horse as you guys can see," she continued. "He doesn't look it when he's here, but he's actually the quietest, easiest most chill guy. He's really like a riding school pony, but he loves atmosphere like this, and he's just nuts. He loves coming in here and bouncing about."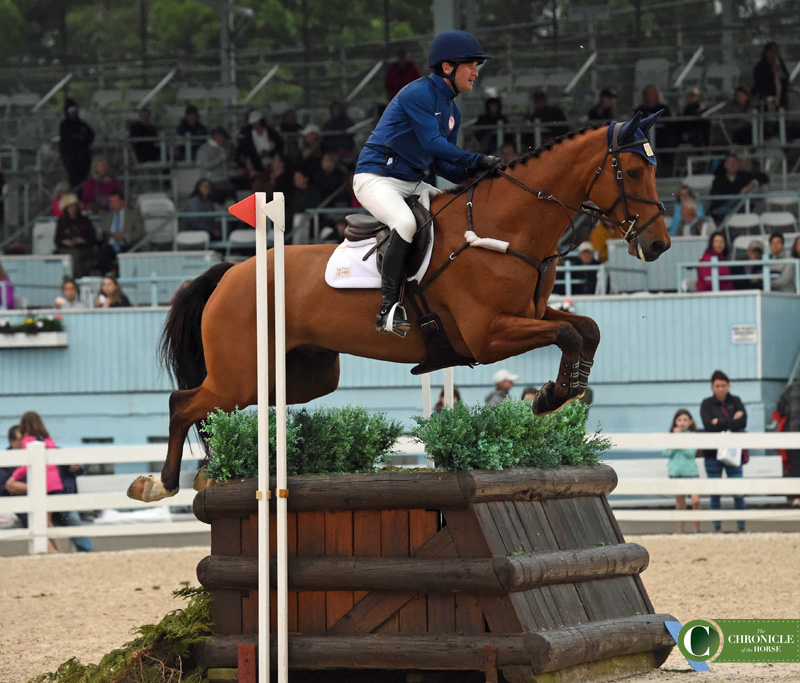 Of the 27 starts only four pairs went clean in the first round, with Phillip Dutton and The Manager and Lisa Marie Fergusson and Honor Me adding their names to the clear list. The top 12 returned to the jump-off round, and they carried their faults over. Both Dutton and Fergusson had a fence down in the jump-off, so Dutton's other ride, Sportsfield Candy, slotted into third with just a single time fault from the first round. Fergusson took fourth, and The Manager rounded out the top five.
Looking for information on where you can watch and when your favorite riders or classes go? We've got it all in one place for you. 
Find all our coverage from the show here, and check here for full results.
Make sure you're following us on Facebook, Twitter and Instagram as well.
Want more Devon? Check out the June 18 issue of the print magazine. What are you missing if you don't subscribe?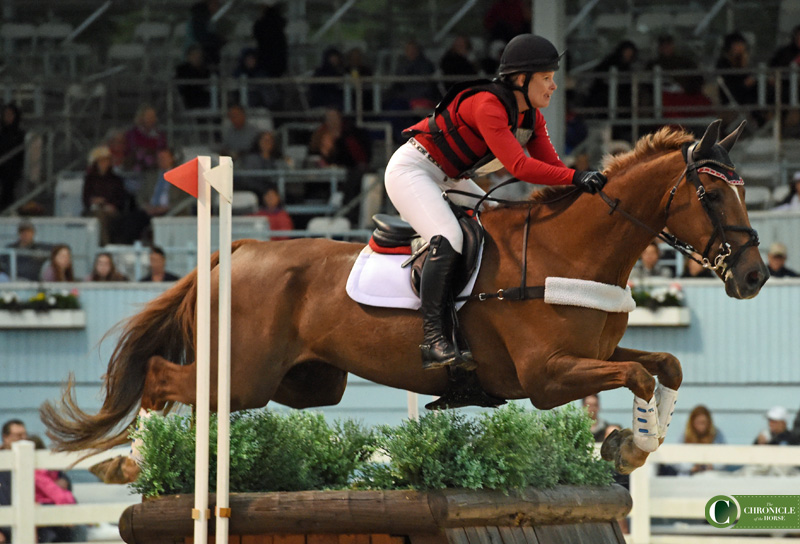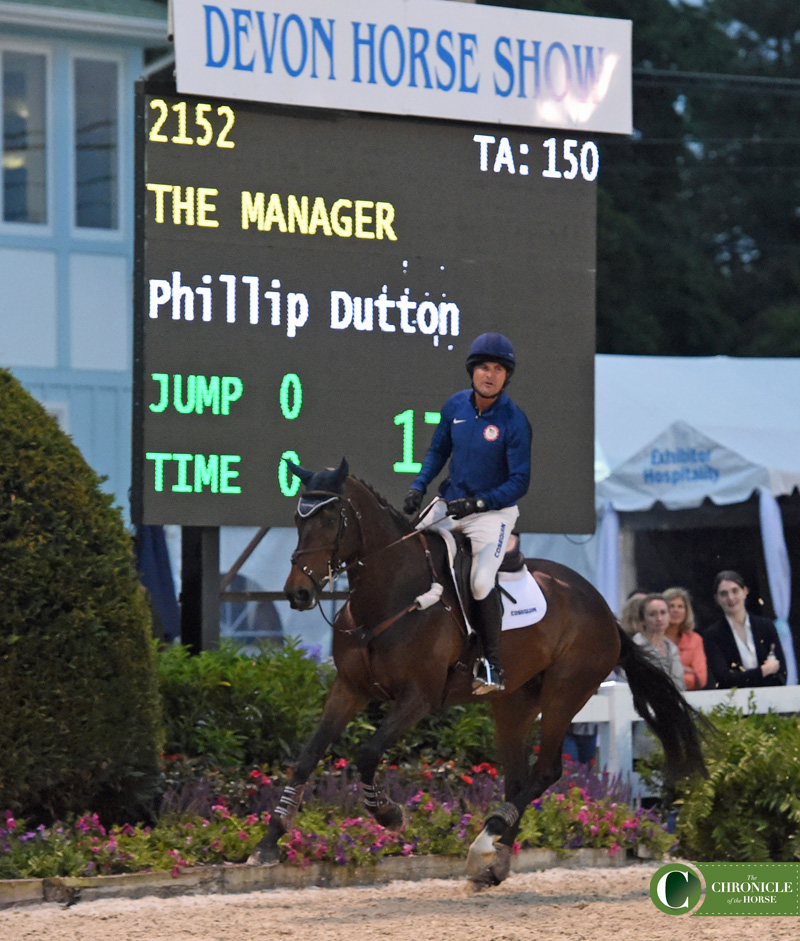 2018 Devon Arena Eventing
Kimberly Loushin / May 28, 2018 9:35 pm