Luhmühlen, Germany—June 16  
For the 60th anniversary of the Luhmühlen Horse Trials, British course designer Michael Etherington-Smith has built a testing track.
Photographer Shannon Brinkman has put together a lovely photo tour of the course, and shared her impressions.
"Walking the Luhmühlen cross-country course is akin to a meditation," she said. "It's a field and forest adventure once you leave the arena area. There are no sounds of city life like cars, planes, or windmills—only songbirds tweeting and humming their personal tunes on the trail. Flowers, mushrooms, ferns and a variety of plant life live along the cross-country trail. A healthy potato field lines the first gallop. (Kartoffeln = German word for potato)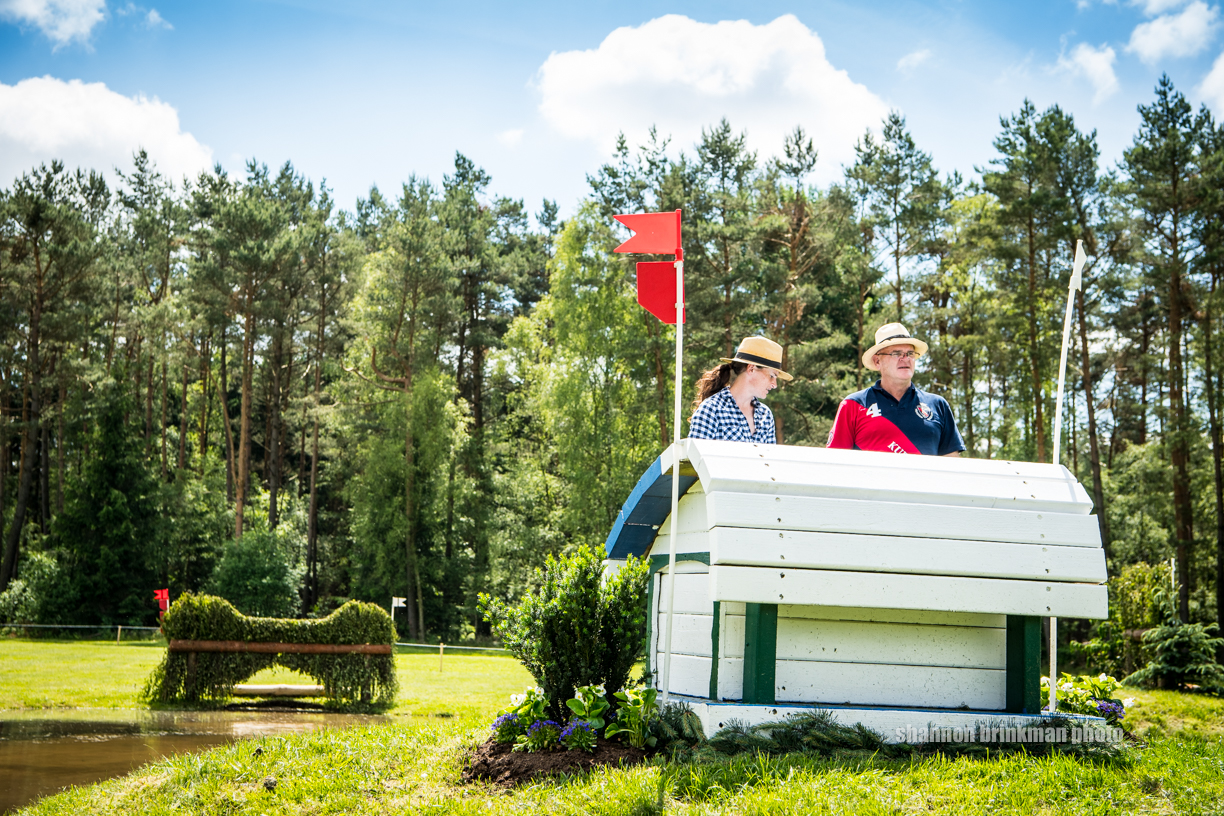 "Walking the course too I was glad to see how much care was put into each fence and the safety precautions," Brinkman continued.
"Each spread was placed so the horse could see the front and back part of the fence with the exception of a wide, open oxer.  Again, pins were used to allow the back log to drop if needed. Extraordinary, actual collapsible corners were in the main arena, with MIMs utilized on the oxer and implemented  throughout course. It's all done with incredible care. The questions start at Fence 7 and 8 but all seem to be fair, with options available across the course. The course loops in a few places yet also has been worked into a newer area unused before this year.
"One new challenge is the most anorexic skinny I have ever seen [Fence 24] which sits on a small hill after the arena fences, though it too has a wider option.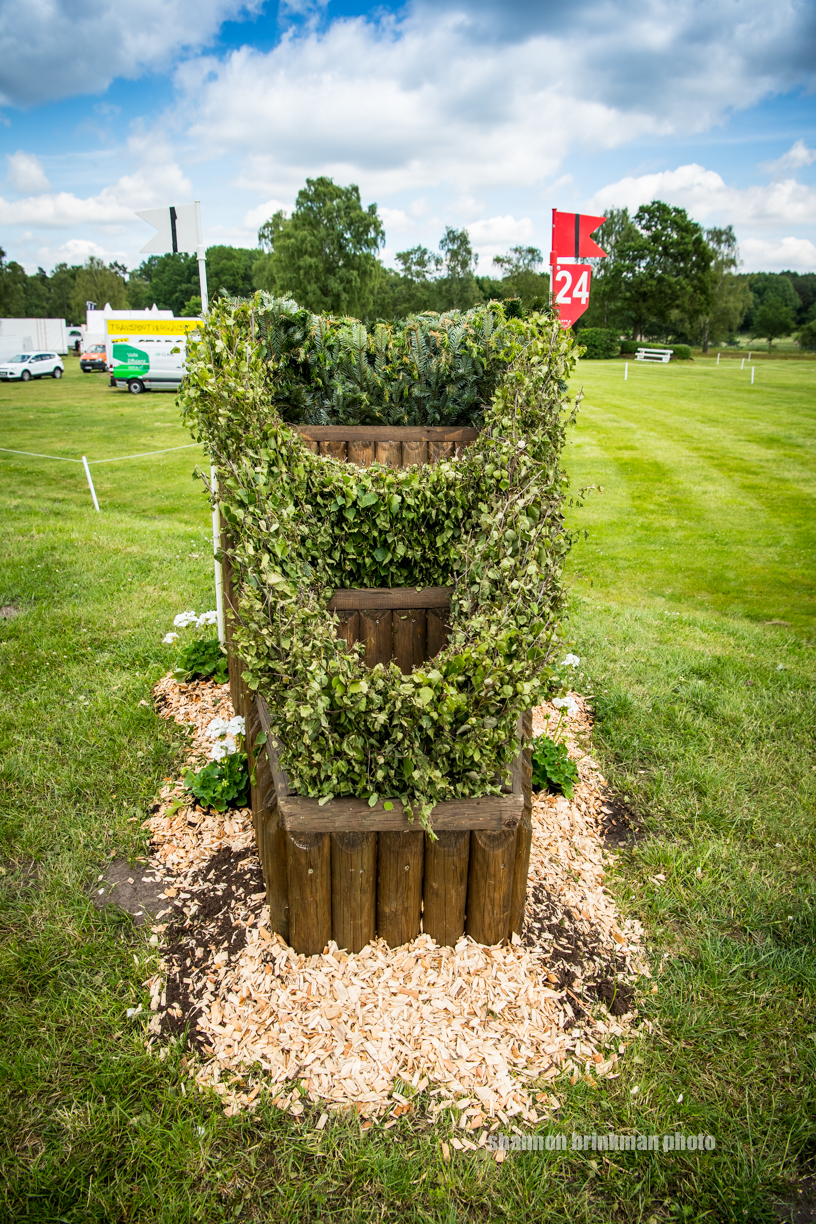 "The Messmer water combination at 18ABC is another tough one, with its four-fence combination with a final skinny in the water coming off the small hill. Again, there is an option.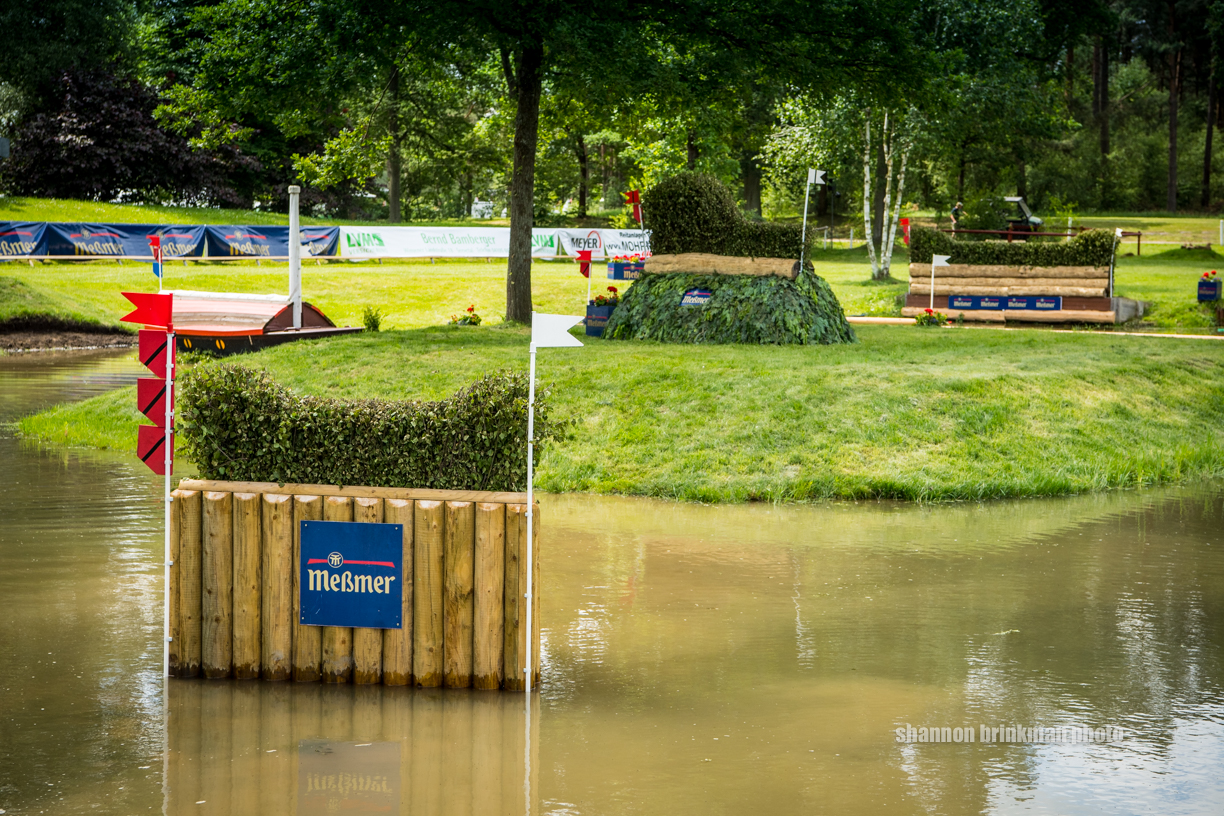 "The arena corners at Fence 23AB are another area bound to cause a few run-outs," Brinkman noted.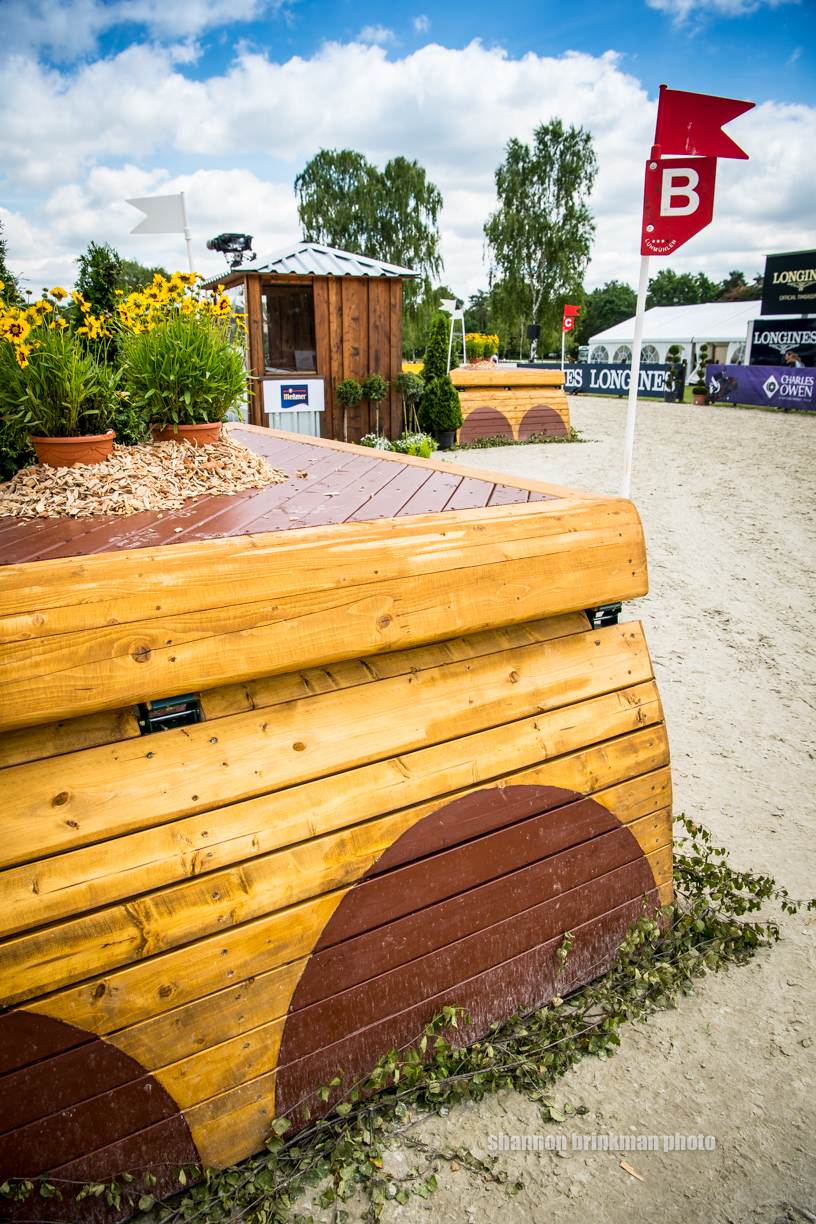 "Speed is an important element in the sport and ideally it is good to get the athletes a bit behind the time early on in the course so that they have to think about where they can make up time," said Etherington-Smith. "This is not so easy at the moment but as I get to know the venue hopefully we'll be able to find a way to make this happen.
"I also try to make riders have to make decisions as they go around the course. Horses like us can have 'off' days and of course the weather can have a big influence on a course and how it rides. If the weather is perfect and the ground is good it is generally easier for the horses and riders but course designers have to set courses up to be able to cope with all weathers," he continued.
Click on the first photo to take a tour of the whole course, complete with Etherington-Smith's comments on most of the fences: