A farrier and his son were among the victims of two mosque shootings in Christchurch, New Zealand, on March 15.
Khaled Mustafa came to New Zealand with his wife and three children six months ago through a refugee program helping families fleeing violence in Syria. He and his son Hamza were among the 50 people killed when a shooter opened fire in the Al Noor Mosque during a prayer service. His younger son Zaid underwent surgery and survived.
New Zealand authorities have arrested and charged 28-year-old Australian-born Brenton Harrison Tarrant with one count of murder, with more charges to follow pending an April 5 court date. Prior to the shooting, the man posted a manifesto online listing white nationalist figures who inspired his attack.
"Khaled and Hamza will be dearly missed," said Gareth Griffiths, a farrier based near Christchurch who gave Khaled a job when he first immigrated to New Zealand. "The amount of people that had heard of his wonderful way with the horses in such a short amount of time was incredible."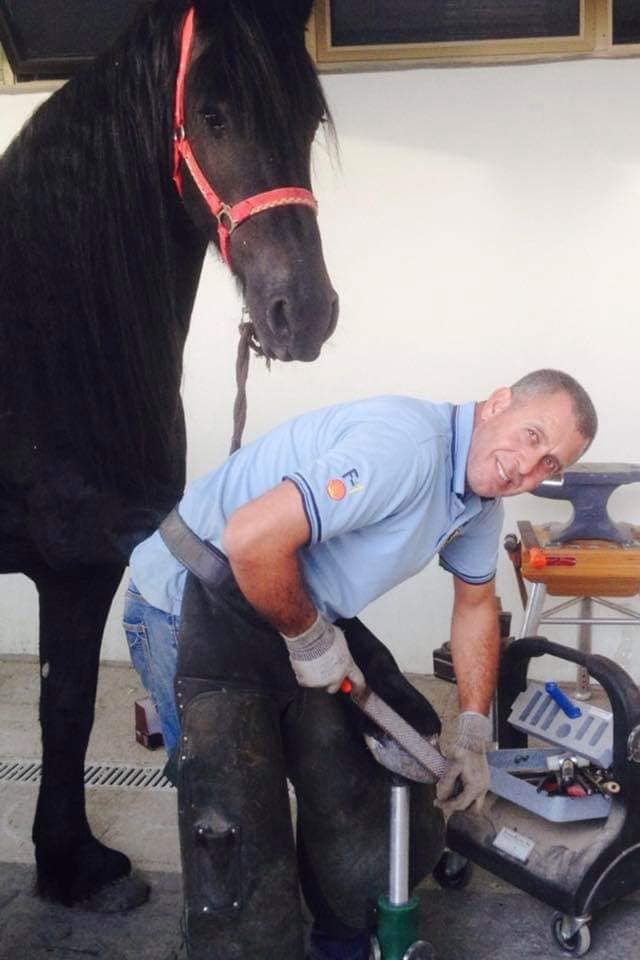 Griffiths was contacted by New Zealand's refugee program in July of last year to see if he could help Khaled find work in the equine community in New Zealand.
"I thought it was a bit weird at first when [the person who called] asked if a Syrian farrier who didn't speak a word of English could come and help me out!" Griffiths said. "He was always right on time and worked right through. After watching him work I knew he was more than capable."
Griffiths said at first he and Khaled communicated almost exclusively through Google Translate, but Khaled was taking English classes at a local college and began to tell Griffiths about his history with horses before coming to New Zealand.
"He learned his trade with his father when he was a young lad. He was a true horseman in all aspects," Griffiths said. "Handling, training, shoeing. He worked with different people for years gaining experience, and he showed me photos of his team of show jumpers he trained. Mainly young and aspiring riders. He loved his show jumpers."
Khaled told Griffiths his family fled the war in Syria and spent two years in Jordan where Khaled continued working as a farrier before immigrating with his family to Australia and eventually New Zealand.
"He was always so pleased to jump in the work truck every morning," Griffiths said. "Always smiling and always a firm handshake and, 'How are you, my friend?' 'Yes, yes, good, good.' I lost count of the amount of times he would take a shoe off after he had finished a horse because it wasn't quite to his liking.
"As his English got better he loved engaging in general conversation," Griffiths continued. "He managed to explain about the love of his children and his wife, and of course the horses. His plan was to one day have a bit of land where he could teach riders and school horses and slow down on the shoeing front."
Khaled enjoyed helping train riders in his spare time.
"One of my clients had asked Khaled if he could help train and teach her to improve her riding skills, which he did most weekends, another example of him going out of his way to help a young rider improve," Gareth said. "That same horse had a foot issue that after my 19 years of experience I could not get 100 percent sound. Khaled put his thinking face on and watched it walk, went to my truck, cut a pad to a weird shape and nailed the shoe back on, and hey presto. This thing was moving like a Spanish dancing horse! I was happy and annoyed all at the same time!"
Khaled leaves behind a wife, daughter and son. Griffiths has started collecting donations for the family and said anyone who wishes to contribute can message his Facebook page, Selwyn Forge.