Main Road, Irish rider Shane Sweetnam's five-star grand prix horse, collapsed and died in the FEI stabling on the Winter Equestrian Festival showgrounds in Wellington, Florida, on Feb. 8. The 11-year-old Swedish Warmblood gelding (Heartbeat—Main Mirco, Irco Marco) had competed earlier that day and jumped clear with 3 time faults in the $36,000 Bainbridge 1.45m Classic in the CSI5* during Week 5 of WEF.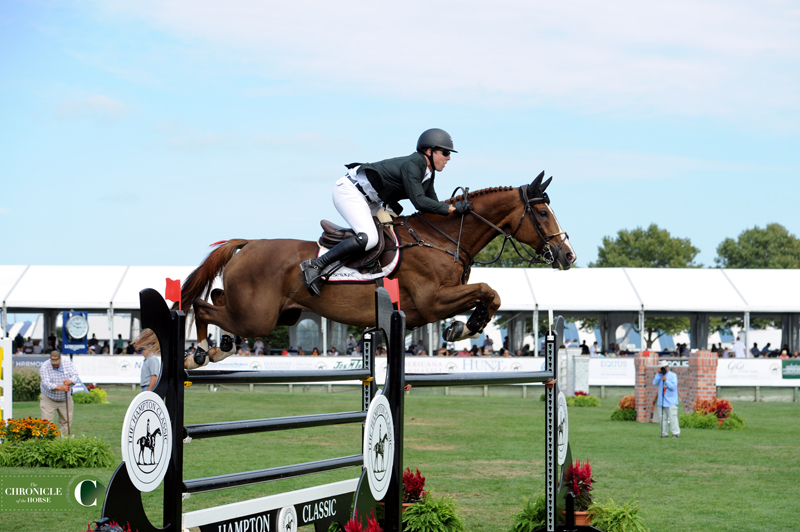 "It took two minutes, and he was gone," said Sweetnam's groom, Maria Israelsson.
Sweetnam shared the news via his Facebook page.
"He was the little horse with a big heart and a bigger personality," Sweetnam wrote. "He was a fighter, a winner and a star."
Marina Björkman bred Main Road, or "Mister" in Sweden, and he got his start on the FEI circuit with Sweden's Stephanie Holmén.
"I bought him as a 7-year-old in Sweden, off of [Lisen and Steffi Fredricson]," said Sweetnam. "We had a good relationship from the start, and he grew up in the last couple of years. He had probably turned into my top horse for this year, actually.
"He was fairly laidback in the stable, but every day you flatted him you had a workout with him because he was always trying to get out of working, one way or another," Sweetnam added. "He always had me on my toes."
Sweetnam and Main Road finished second in the 2018 $300,000 Hampton Classic Grand Prix at the Hampton Classic (New York). They also won the $132,000 U.S. Trust & Bank of America Merrill Lynch Grand Prix CSI3* at the Tryon International Equestrian Center (North Carolina) in June 2018.
"If he was a person he would be that guy that just gets along with everybody," said Israelsson. "You could put him next to any horse, next to a stallion or a mare; all the horses just liked him. When traveling and moving places he was always so easy with it; he transferred that to the other horses. He was like a pet."
The University of Miami (Florida) will do a necropsy to determine the cause of death.