North Salem, N.Y.—Sept. 16
What's better than winning a major class at the American Gold Cup? Having your teammate finish just .02 seconds on your tail for second.
Shane Sweetnam did just that, piloting Indra Van De Oude Heihoef to the top of the $86,000 Fidelity Investments 1.50-meter classic, then stepping out of the ring just in time to watch fellow Sweet Oak Farm rider Lorcan Gallagher nearly match his jump-off time on Hunters Conlypso II.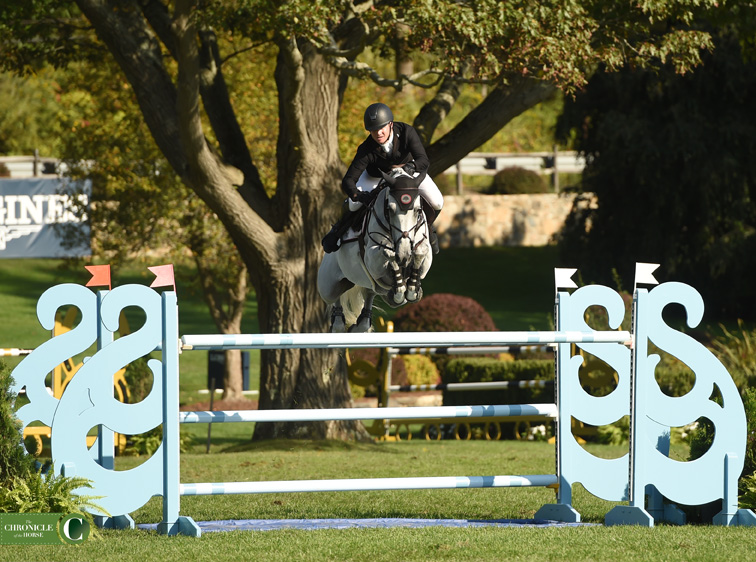 "I didn't mind who won actually because I own part of Hunters Conlypso," said Sweetnam. "It was important we both did well. I think if he'd done one less to the last he'd have had me. The horse jumped great and Lorcan jumped great, so I'm very happy."
Check out more photos from Saturday at the American Gold Cup.
Third to go in the four-horse jump-off, Sweetnam zipped around the short course on the 9-year-old Belgian Warmblood (Casantos—Favorite Van De Kapel, Action-Breaker) a half second faster than Georgina Bloomberg and Manodie II H. As he rode past Gallagher on his way to the paddock, he pointed out a spot where Gallagher could cut out a stride.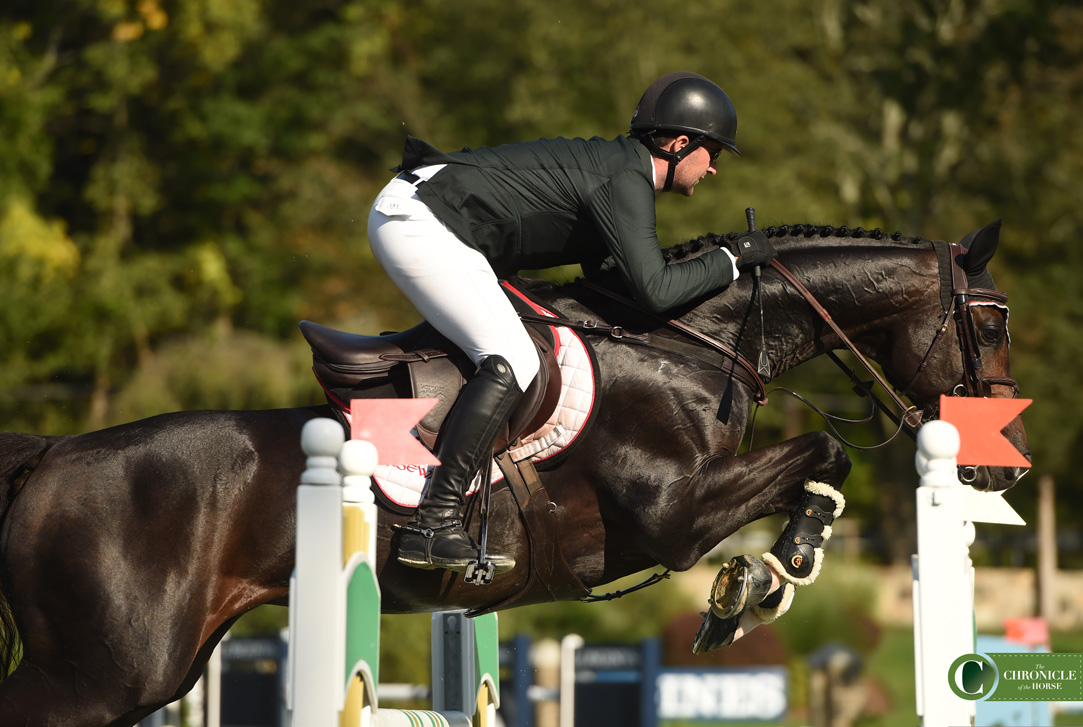 "I'm a little bit annoyed at myself that I didn't win it, but if I'm going to be second to anyone, it had better be Shane," said Gallagher.
Georgina Bloomberg kept the rails in the cups on Mandoie II H, with Thursday's big winners, Cocq A Doodle and Andrew Ramsay, taking fourth.
Sweetnam's had the ride on "Ivy" since January, and she proved a solid contender since then, with solid results at La Baule CSIO (France), Rome CSIO, Tryon (N.C.), and Falsterbo CSIO (Sweden). Most recently she finished sixth at the feature class at the Hampton Classic (N.Y.). 
"She has a great head for the sport; she wants to do it," said Sweetnam, who splits his time between Wellington, Fla., and Lexington, Ky. "But she's not the sort of horse where you can force her to do anything. You have to meet her half way. With her you have to spend a little time. She's so sensitive, if you force it she'll get upset and be temperamental. If you just take your time and not be impatient she'll do what you want anyway."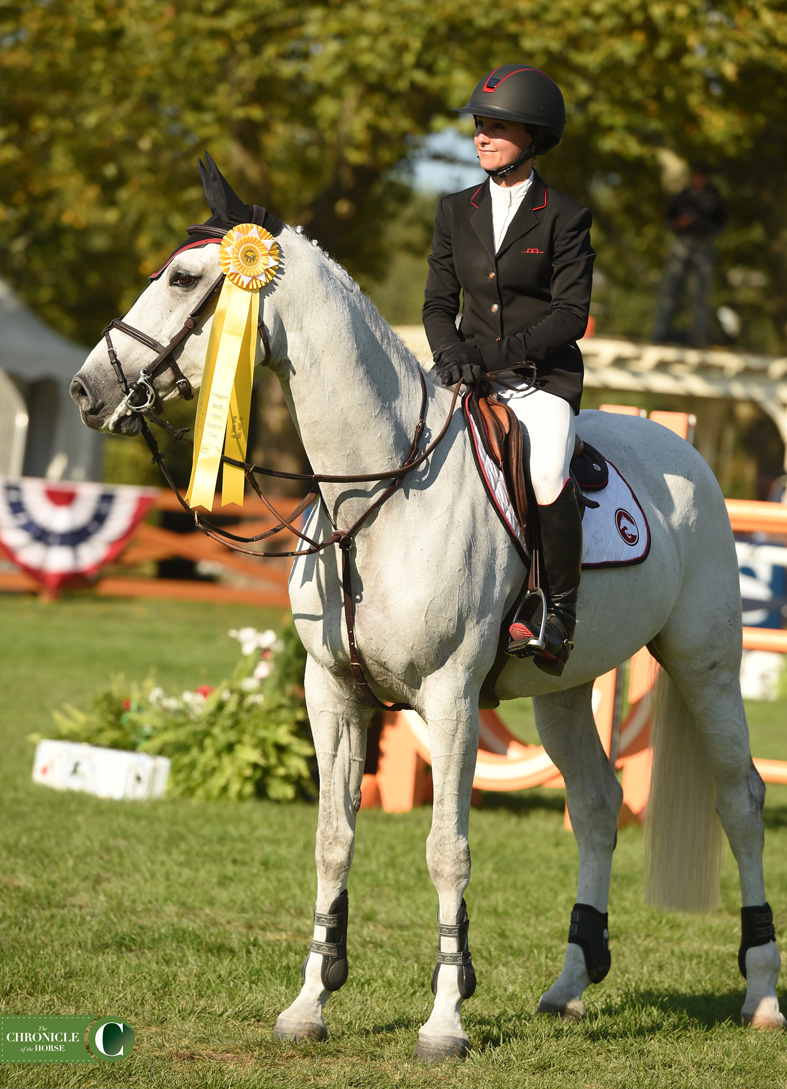 Sweetnam hired Gallagher five years ago (after the latter sent multiple nagging Facebook messages from across the Atlantic) and now he regularly has a grand prix mount to swing a leg over on big days.
"It honestly feels like at every show we've gone to it's gotten better and better," said Gallagher. "The horse has a lot of ability so it's just about taking our time. It's great to get a result like this—especially at the American Gold Cup."
For more in-depth coverage of The American Gold Cup CSI-W, made sure to read the Oct. 9 issue of The Chronicle of the Horse magazine. 
Check out Longines Timing for results, course maps and orders of go.
Follow along all our coverage from this year's competition, and make sure you're following us on Facebook, Twitter and Instagram at @chronofhorse.

2017 American Gold Cup Saturday

Mollie Bailey / Sep 16, 2017 7:17 pm