Temecula, Calif.—Jan. 27
The word "pressure" could be used to describe Steffen Peters' 2018, as he worked towards a spot on the FEI World Equestrian Games (North Carolina) team with his top horses Suppenkasper and Rosamunde.
In the end, he was named to the team with Four Winds Farm's Suppenkasper, an 11-year-old Dutch Warmblood gelding (Spielberg—Upanoeska, Krack C), but things didn't go to plan in the Grand Prix Special.
This year the word is going to be "relaxation," as Peters works towards getting better scores with "Mopsie."
Peters and the gelding put in a pleasant CDI3* Grand Prix Special test this afternoon at the Adequan West Coast Dressage Festival to score a 75.08 percent for the win after winning the Grand Prix with a personal best score on Friday.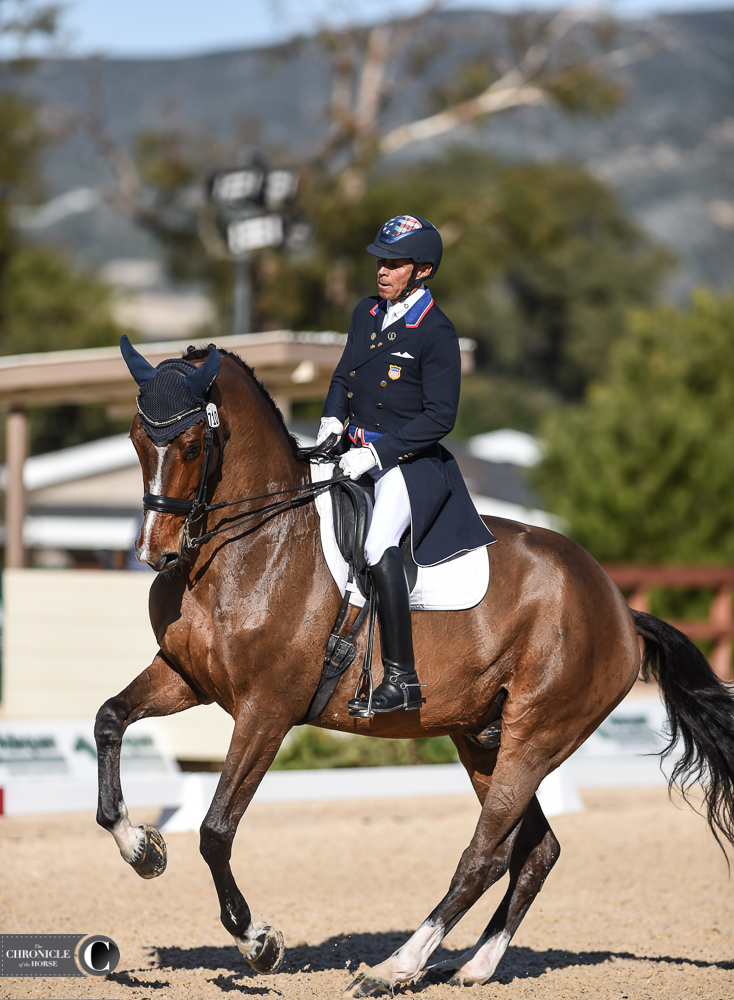 "The pressure of WEG and delivering with a horse that had already done really good in Europe with [former rider Helen Langehanenberg]—I have to admit I put way too much pressure on myself, and I think Mopsie felt that last year," he said. "Now we've taken it a step down, and we barely pick him up in the warm up. It's a lot about stretching and relaxation and suppleness and harmony, and he likes that a whole lot better. With him at this point in the warm up, less is more."
Peters has been working on piaffe and passage and getting more relaxation in the walk work after.
"That worked out beautifully today," he said. "Especially from walk to the piaffe, he was great. Little things like passage to canter was perfect—on the line. There was a little tension in the collected walk, and one two tempi which was clearly a pilot error. I let him go at the end just a little too much and allowed him to make the changes just a little too big, and then he missed the very last change of the two tempi, but overall a wonderful test. Just super happy with him. He clearly improved from last year."
Peters noted that the Grand Prix Special will determine team medals at the Olympics now, so he'll be practicing that test especially hard.
He's planning to stay in California this winter for the CDI circuit. "We love to support Scott [Hayes, show manager] with the CDIs here," he said. "It's such a huge, tremendous effort, especially a financial effort, and I think we have to support that as much as we can."
Peters won't be targeting any huge competitions this year with Mopsie, just continuing to work through the tests as he continues to solidify their partnership, which began about a year and a half ago.
"I'm so happy how chilled out he is, and I think the World Cup is just too soon," he said. "Hopefully that's something on the schedule for next year in Vegas. It's just another year of really settling him down and doing more tests like he did yesterday and today."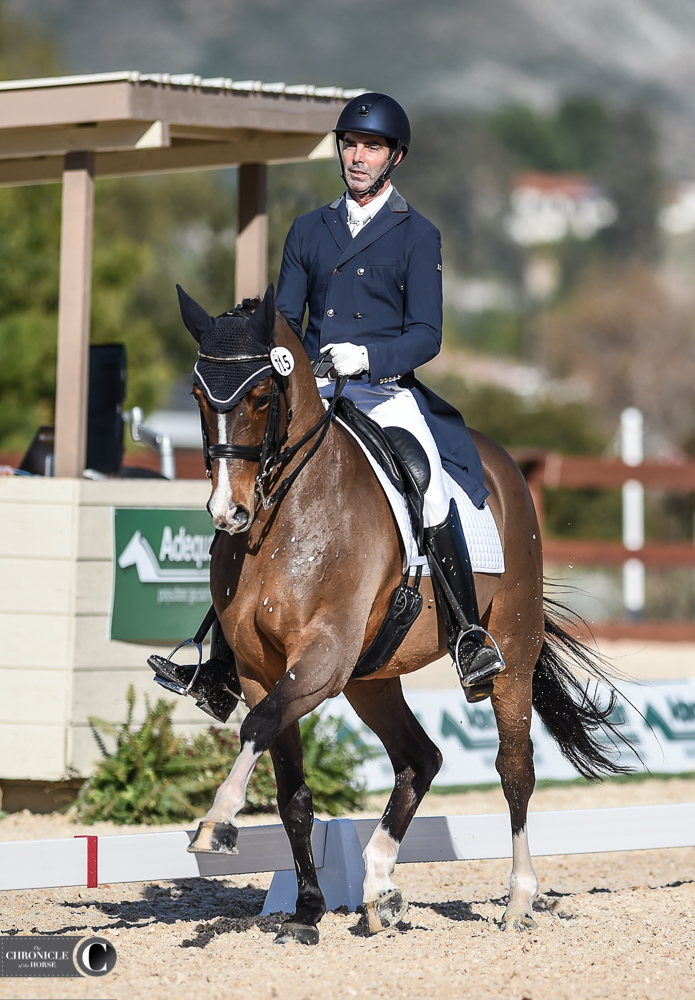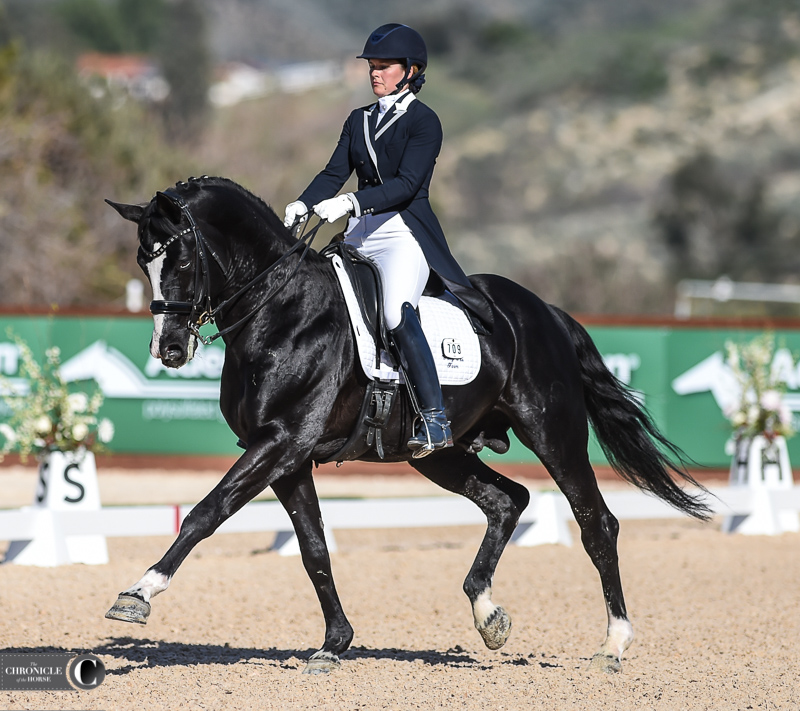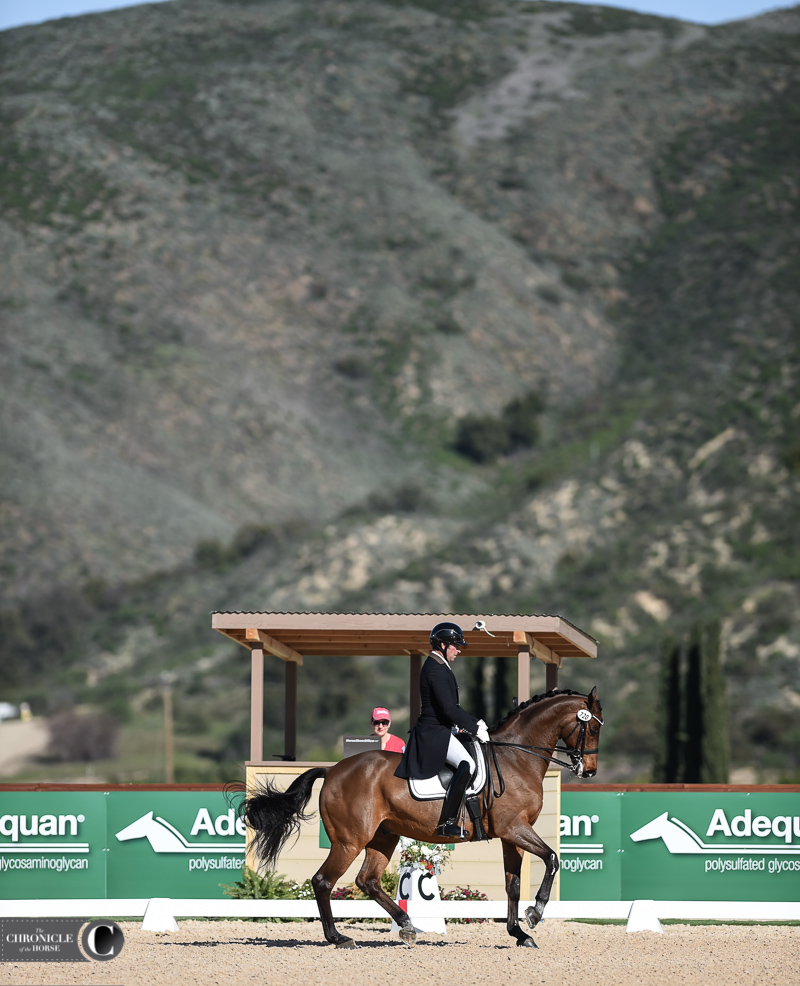 For full results, click here.
The AWCDF is live streaming the international ring. Visit their Facebook page for the feed.
We'll have much more from the AWCDF all weekend at coth.com and in the Feb. 11 print edition of the Chronicle.