Wellington, Fla.—March 3

The first day of the $50,000 USHJA International Hunter Derby at Deeridge Farm didn't go exactly as planned for the 55 entries in the feature class of the weekend. The class started 1 1/2 hours later than expected, so by the end of the order of go light was fading fast.
Deeridge sent out a statement saying, "Due to fading light, the last six of the 55 entries will have a chance to ride their first round on Sunday morning starting at 7:30 [a.m.]."
It's safe to say the leader at the conclusion of Saturday night's rounds has a good chance of holding on to her lead. Tori Colvin rode Private Practice to scores of 92 and 94 plus four high option bonus points.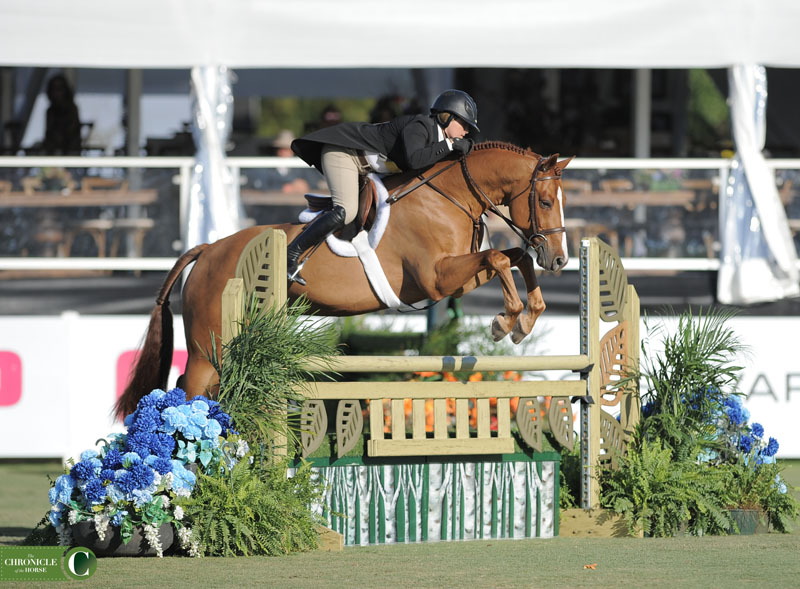 Colvin and Private Practice also won the $5,000 SBS Farms International Hunter Derby Welcome Stake on Friday. So far they lead the class by 10 points with Samantha Schaefer and In The Know sitting in second. The top 24 entries from Round 1 will return for the handy round at 2 p.m. Sunday.
Click here for current ranking of the class.