Wayne, Ill.—Aug. 23
To win a championship at the U.S. Dressage Festival Of Champions is a huge accomplishment, and to do it with one of your best friends sitting by your side makes it even more special.
Lucienne Bacon choked back tears as she talked about how much it meant to win the USEF Pony Rider Dressage National Championship this morning aboard her own Bonnaroo, and sitting beside her was close friend and barnmate Miki Yang, who finished as reserve champion on Four Winds Farm's Garden's Sam.
"It feels good!" said Bacon of her ride with the 10-year-old German Riding Pony mare (FS Don't Worry—Buttercup, Otoe's Code). " 'Bonnie' is very personable, so to know you can have a friendship outside the ring and take that inside the ring and do well is really incredible. She's won before [with Julia Lee Barton], so it's continuing her legacy."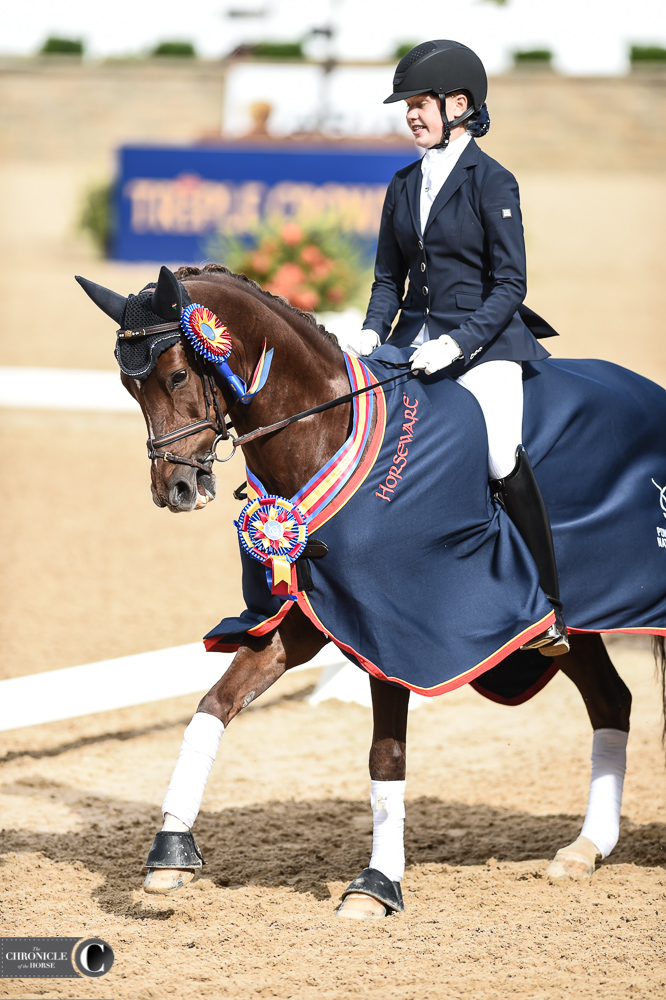 Bacon, Atherton, California, finished third in today's pony individual test (67.25%) and won yesterday's team test.
"Today was hard," she said. "From the beginning, it definitely didn't feel like our best. This is generally our better test, but I think being here means you can ride through the moments that aren't great, and you can ride through the tension and still put on something that's OK. There was definitely a lot of room for improvement, but I think Bonnie and I—we're very similar—so I can think about what she feels and how she's thinking throughout the test, so I think throughout the ride we were able to improve on the weaker points and the connection."
Watch Bacon's individual test via USEF Network.
Yang finished second in today's test on 68.06 percent. "We've been close friends for a really long time now," she said. "We spend a lot of time together—we're obviously friends through riding, but we're really close outside of it. Just being here with one of my best friends is really special so we can just support each other and be together through the stressful moments or the celebrations. It's really fun."
"It was a little bit complicated because we're competing at the same time, so throughout the year we'd be back-to-back, but because our friendship came from horses and came from bonding over the moments that weren't so great and the moments that were great, it's incredible to be standing together," said Bacon, 15.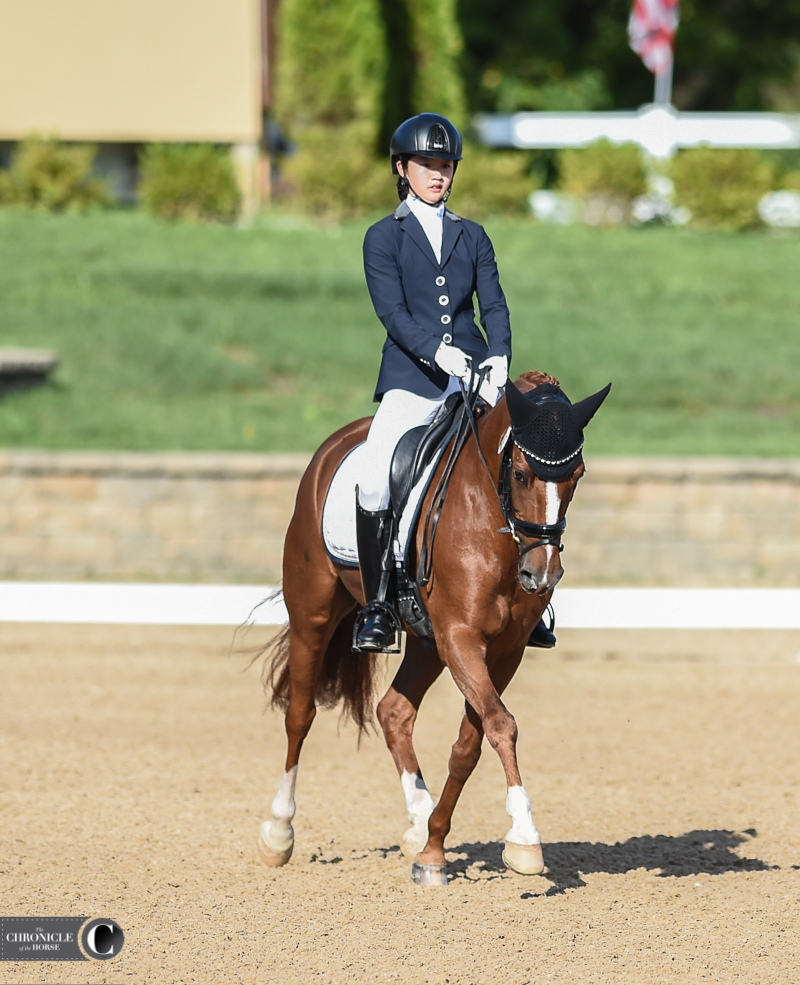 Trainer Hillary Martin has seen both girls grow as riders. She's been teaching Bacon since she was 10 and decided to focus on dressage.
"From the moment we sat on Bonnie, I knew she was going to be the pony for 'Lucie' because the personalities are exactly the same," she said. They're chestnut mares together, so it's very fun to see them together because they can both shine.
"Both of the girls are very personable with their horses," she added. "They definitely take their partnership both in the arena and out of the arena—horsemanship, trail rides, competitions, training—so for both of them they have a very special partnership. Neither of the ponies are easy, and both of the girls work really hard to make their partnership shine through the good and the bad. To be able to see it and knowing what both of those ponies can offer and how challenging they can be and to see them come out here and succeed is really special."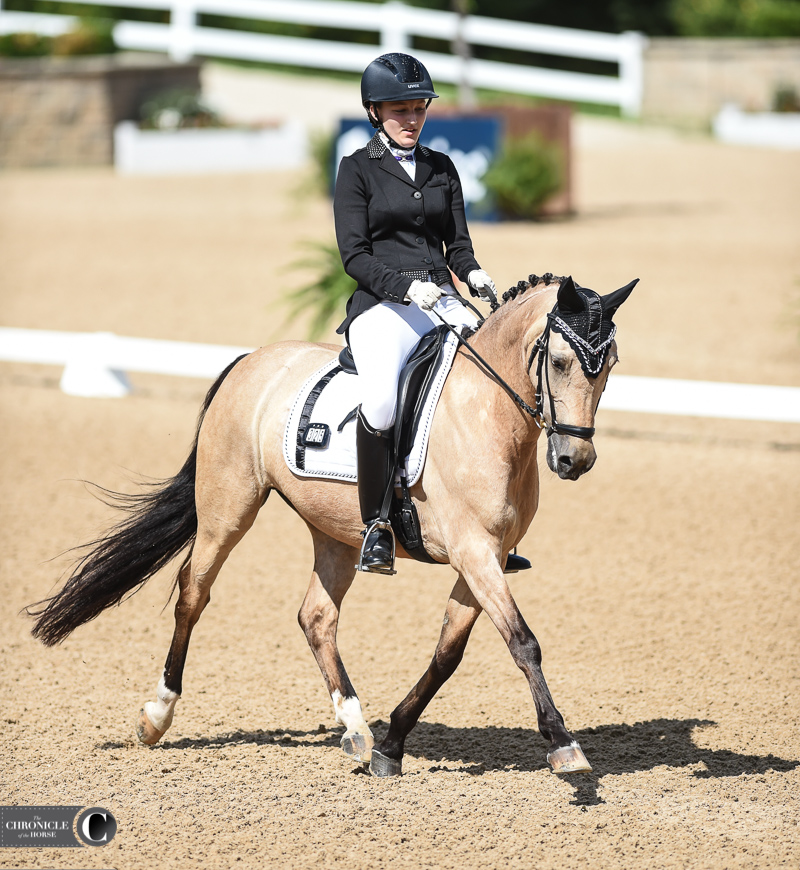 Miss any of our coverage? Click here.
For full results, click here.
For the schedule, click here.
USEF is live streaming the event, and tests are available on-demand here.
We'll have much more from the Lamplight Equestrian Center in our Sept. 23 print edition!