Mill Spring, N.C.—Oct. 17
Coming into the second day of the Platinum Performance/USEF Show Jumping Talent Search Finals—East, Ava Stearns knew she had some ground to make up. She sat eighth following the flat phase, but she wasn't too worried about that. She had plenty of opportunities to make up that ground.
"Personally I think being lower gives you a little more motivation to do something handier, go out of your comfort zone," said Stearns. "It gives you the room to kind of throw your all at it without having to worry about holding your spot, so that was kind of cool. My trainer [Missy Clark] and I made a plan, and I did all the maneuvers that I felt was right for my horse, and I wasn't really concerned with the placings of it. I just went and had the round I wanted to and they rewarded me for it, which was nice."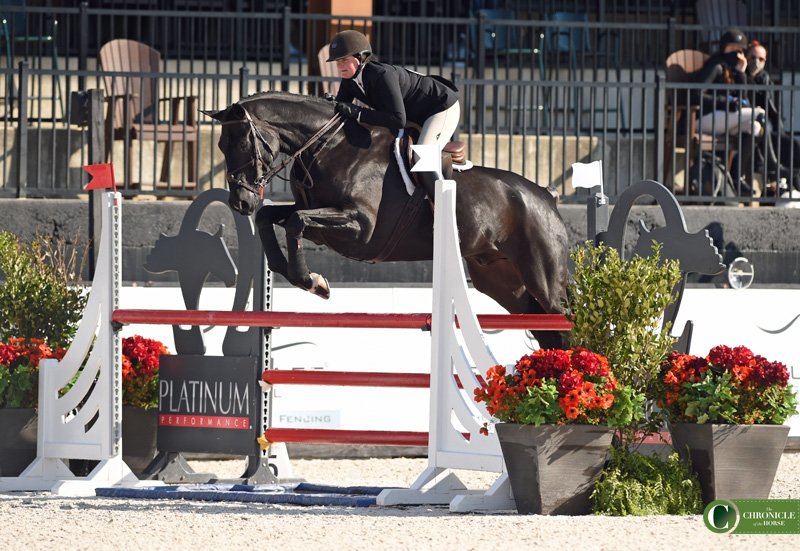 Stearns turned some heads in the Tryon Stadium at the Tryon International Equestrian Center, earning a score of 91 from judges Lauren Hough and Archie Cox. With rails falling throughout the course and some difficult adjustability questions, it was enough to boost Stearns to the lead on the second day with an overall total of 222. (The gymnastics phase has a 1.5 multiplier). Yesterday's leader, Dominic Gibbs, now sits second on 220, while Taylor Griffiths-Madden is third on 219.
"I definitely had some ground to make up today," said Stearns. "That was kind of my mentality going into the gymnastics. I know that horse really well. I did him a lot last year, so I'm lucky I got to do him again. I thought that it was a cool course that asked a lot of different questions. I really liked the double bounce, the shortening double bounce to the lengthening. I thought that you could really show off there, and I'm lucky that my horse is super adjustable."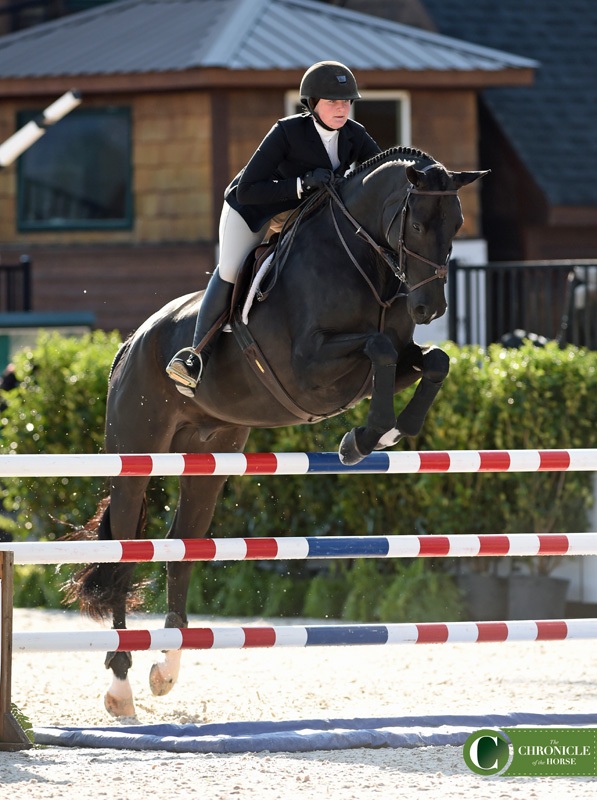 Stearns had another trick up her sleeve in order to steal the judges' attention. While most approached the first jump off the right lead, Stearns was the only one to tackle it from the left lead. After that riders were asked to counter canter fence 2A. Knowing her horse has great flying changes, Stearns decided to use that to her advantage.
"I did not [land the counter canter]," she said. "My plan was to jump jump 1 off the left lead, land on the right lead and really show my flatwork, show them what we worked on yesterday, collect, change, right at the top of the ring, hold the counter canter and pick up a nice gallop again for the double."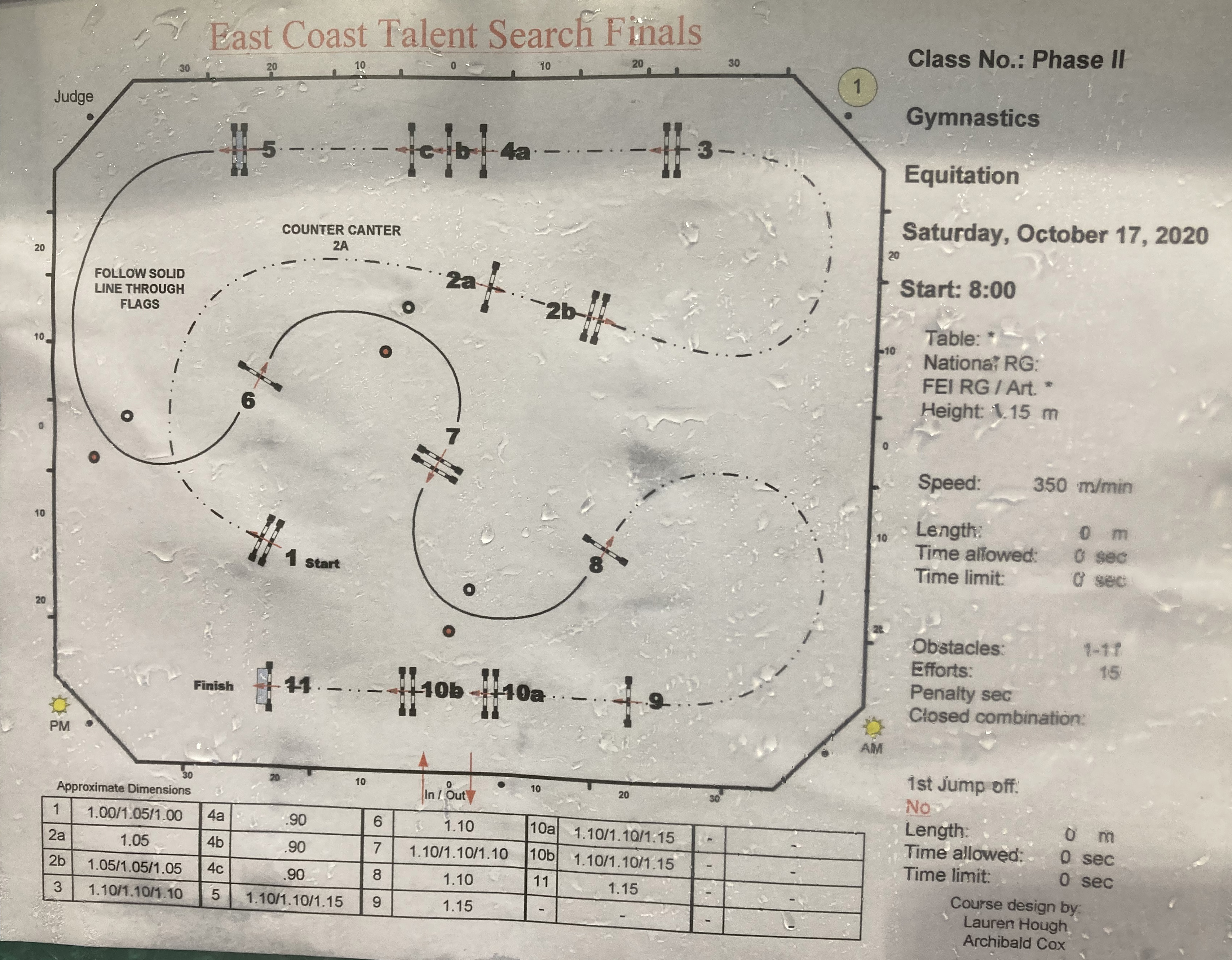 Stearns paired with Acer K, a 9-year-old warmblood owned by North Run, to win the ASPCA Maclay Finals (Kentucky) last year, and though she hasn't had much time to ride him this year since she's a sophomore at Auburn University (Alabama), she felt solid in their partnership.
"He is wonderful; there is really no other horse quite like him," she said of "Max." "He is scopey. He is adjustable. He has the biggest heart. Every single thing I ask that horse to do he executes it to the very best of his ability every single day. He has the best personality, the best attitude. He's by far my favorite horse I've ever ridden in my life."
Watch Stearns' round, courtesy of USEF Network:
Going into tomorrow's jumping phase—and if all goes to plan, the final four—Stearns has one goal for herself.
"Tomorrow I just want to have a good round," she said. "Last year obviously in the final four I had a time fault, and that kept me from winning the class, and I want to fix that mistake this year, whether it be in the final four or just the third round. I want to go in, I want to have a solid round and have no time faults and ride to the very best of my ability and have the round work for my horse, and that's kind of what I'm focusing on."
The jumping phase takes place Sunday, Oct. 18, at 8 a.m. The final four will return at 12 p.m. for the horse swap, and the 2020 champion will be crowned afterward.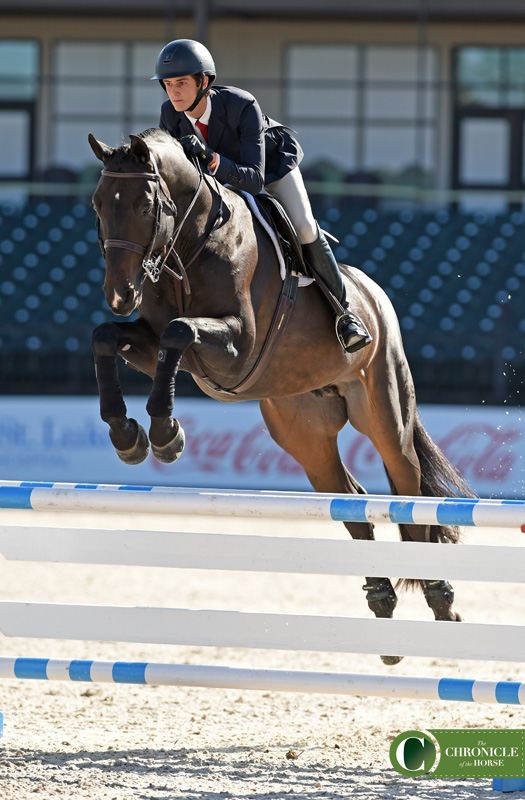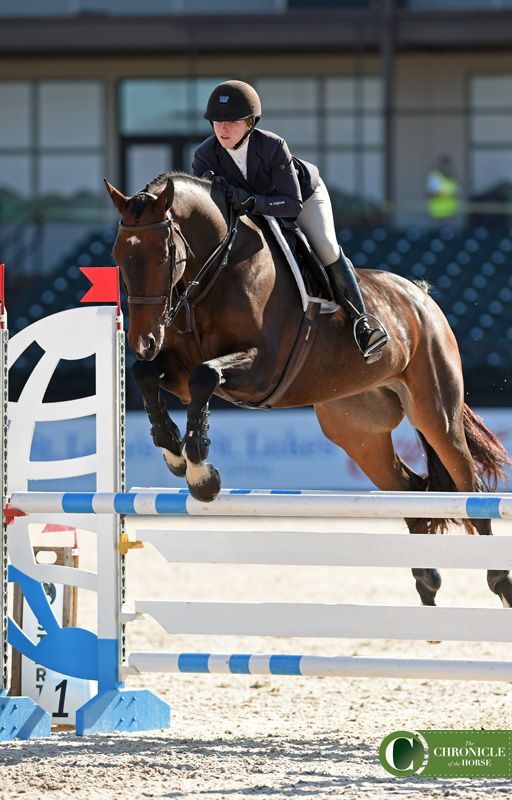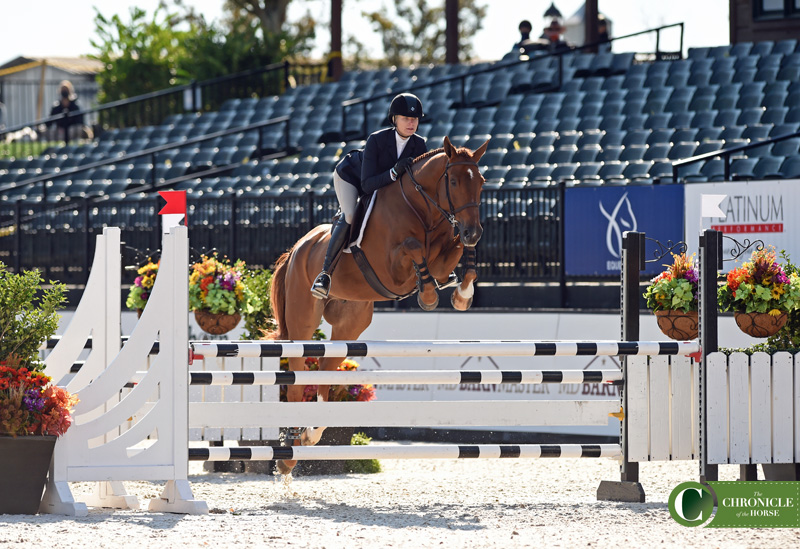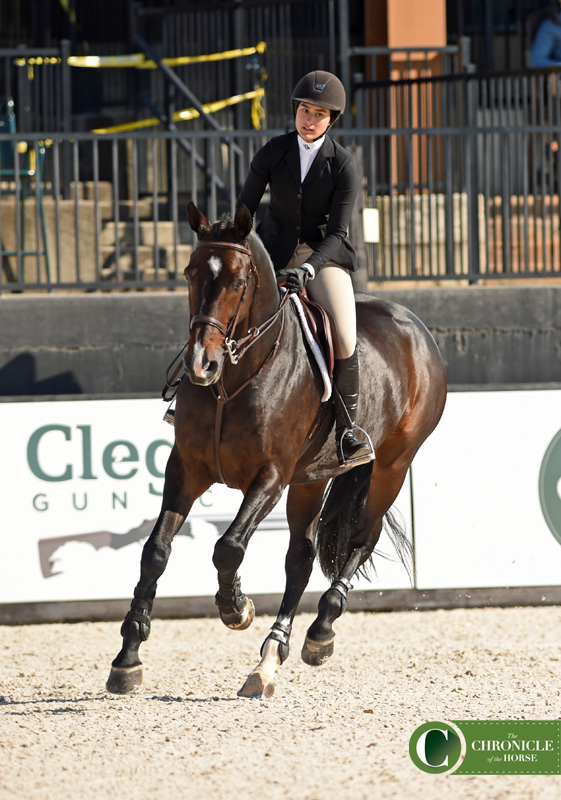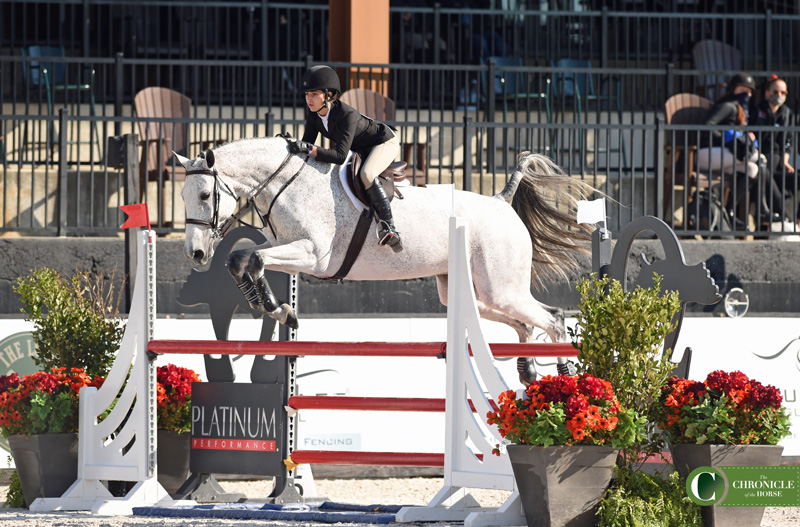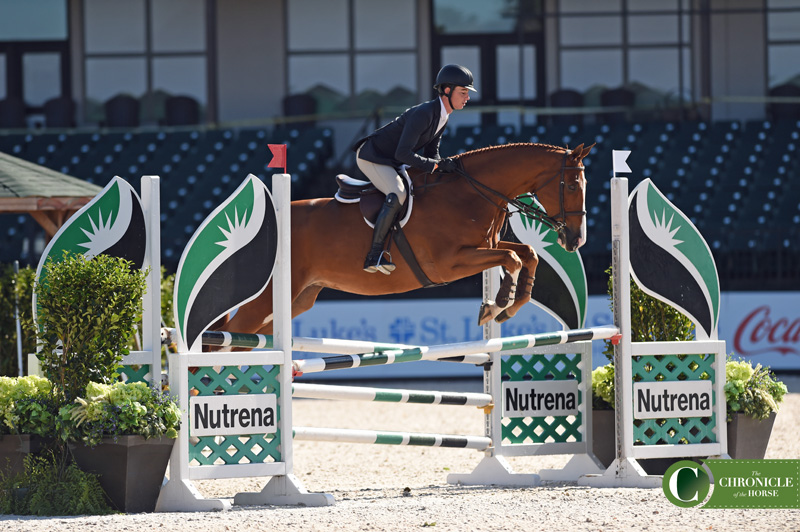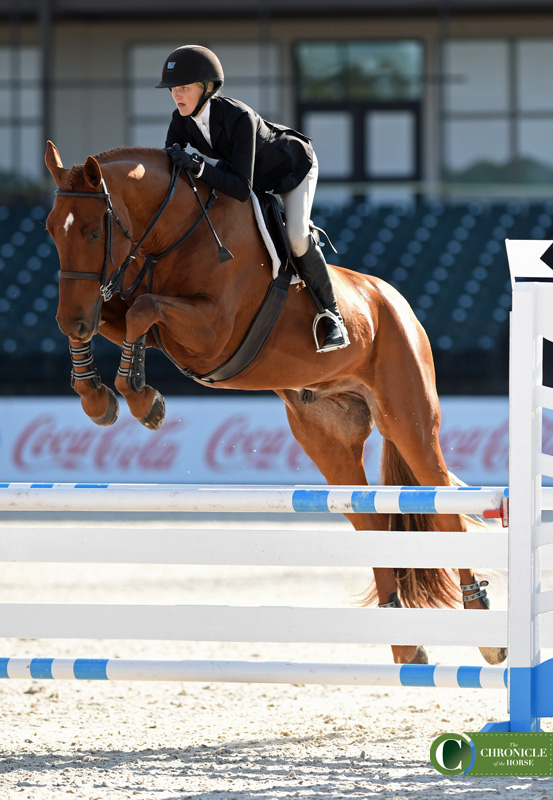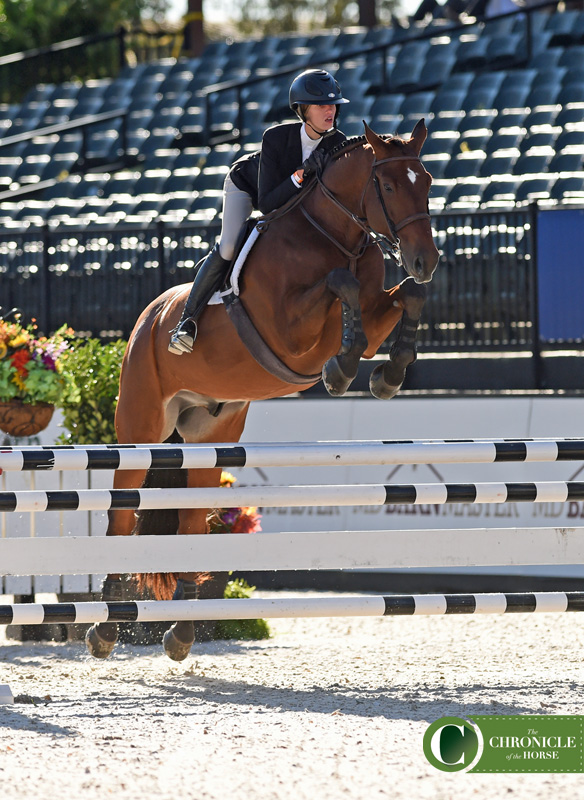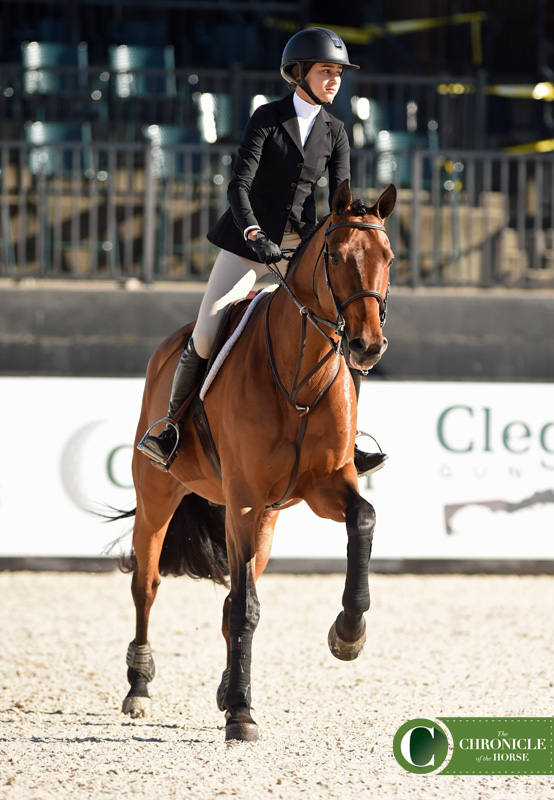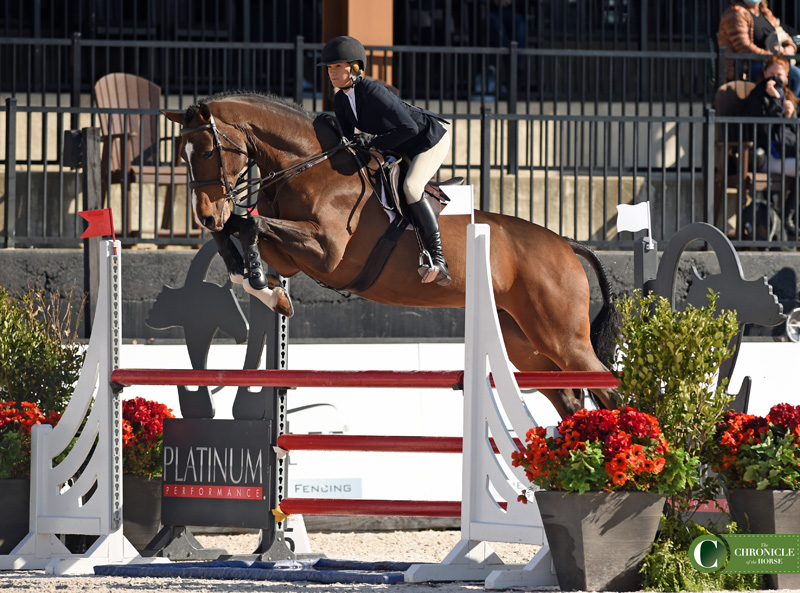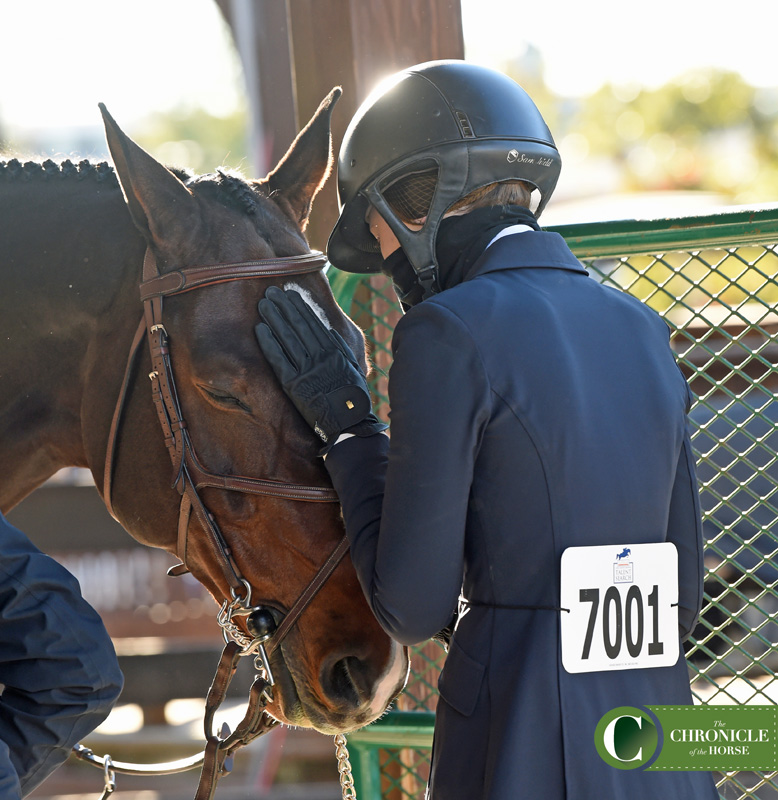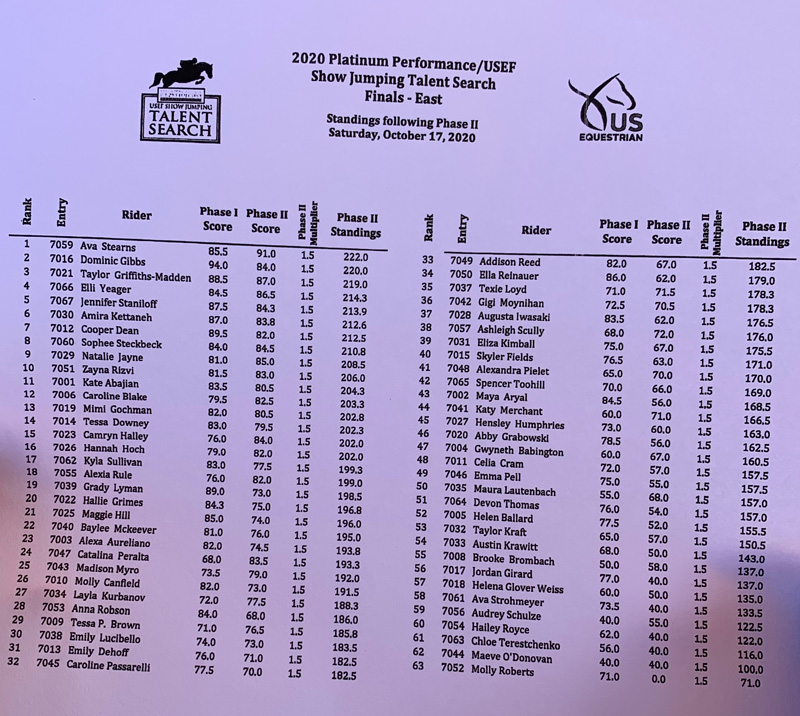 Be sure you're following The Chronicle of the Horse on Instagram, Facebook and Twitter @chronofhorse.
Get a full analysis of the Dover Saddlery/USEF Medal Final in the Nov. 9 issue of The Chronicle of the Horse magazine.
---