Wayne, Ill.—Aug. 26
Craig Stanley started riding as a kid chasing cattle around the hills of Australia. He learned how to stay on but didn't get much instruction in any specific kind of riding, least of all dressage. Fast forward several years, and Stanley is bent over his homebred gelding's neck, thanking him for his winning performance in the Markel/USEF Young Horse 6-Year-Old National Championship.
Habanero CWS (Idocus—Caliente DG, 00 Seven) is the son of Stanley's mare Caliente DG, whom he bought as a 2-year-old, showed successfully through the young horse championships and now contests the Grand Prix division on. Habanero also won the 4-year-old championship two years ago at Lamplight.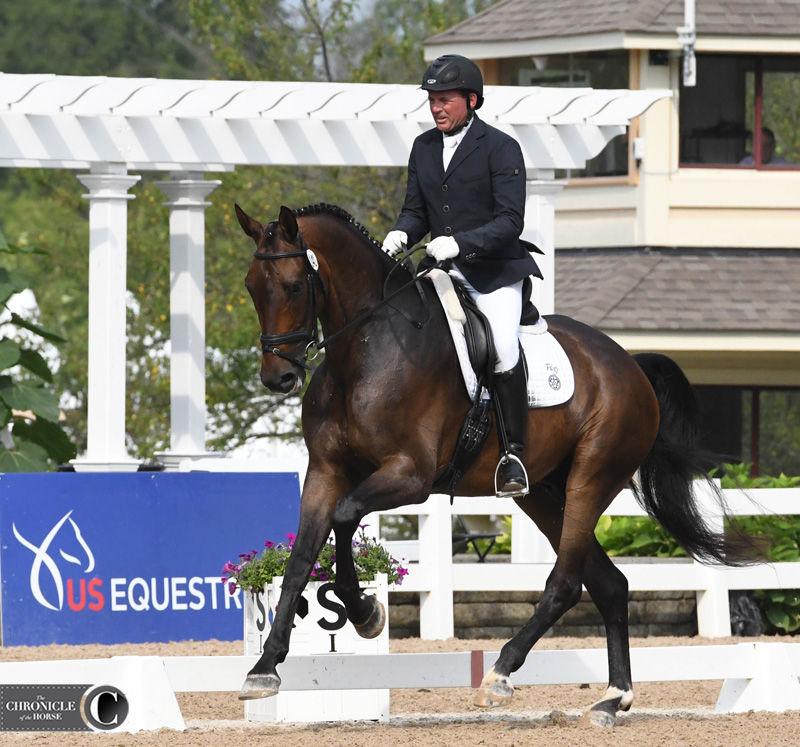 "It's surreal to think that I would even have a chance to have something good enough to achieve that and to have personally achieved that," said Stanley, 54. "I've got a picture of him as an embryo, and I actually pulled him out of the mare, so it's been a long journey. He is absolutely above my expectations; I thought his mum was pretty good, but he's even better."
Stanley won both the preliminary and final classes with an 89.80 to lead Angela Jackson on Sandeman and Cesar Parra on Sir Beckmann. The judges said Habanero's trot was, "powerful, elastic and engaged with steady contact," and praised his walk for never losing clarity. "We admire so much the good riding and harmony between you two," they concluded, giving the pair a 9.0 for overall impression.
"The [comment that stood out to me] was 'harmony,' " Stanley said. "Regardless of how much you can make them dance, if someone's watching, and their impression is of harmony between horse and rider, that's something special."
Watch Stanley's winning test, courtesy of USEF Network.
---
Dawn White-O'Connor finished her first year at the Lamplight with a bang, winning the Developing Grand Prix Championship aboard Four Winds Farms' 10-year-old Oldenburg gelding, Bailarino (Breitling W—Schila, De Niro). O'Connor scored a 68.08 percent in the preliminary test and a 69.00 percent  in the final to beat Alice Tarjan on Candescent.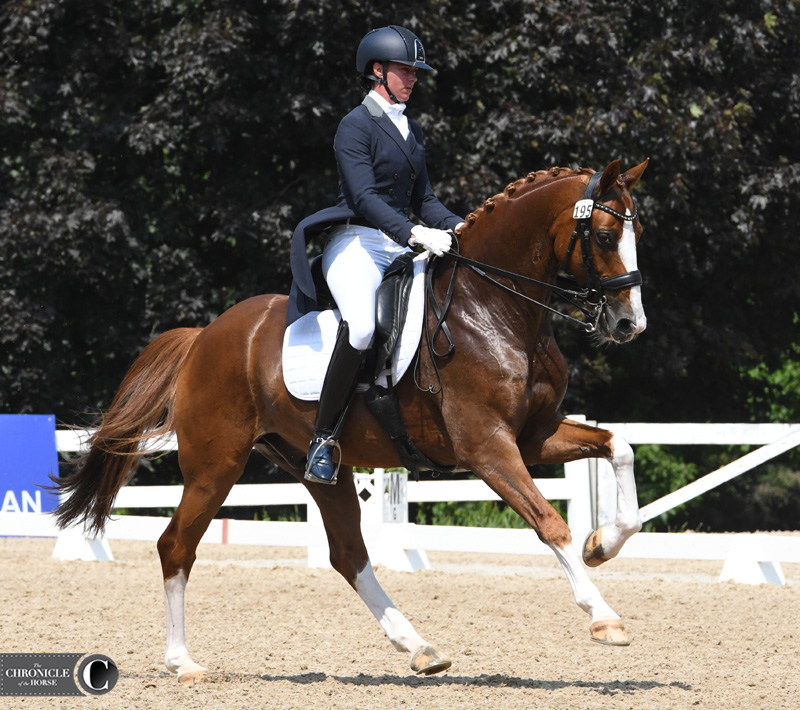 "I'm really happy; I'm happy with my horse today," White-O'Connor said. "It was a good group of people, and there were a lot of really fun horses to watch. The things we did well on today we didn't have yesterday, and the stuff we did well yesterday wasn't really there today, but he's very well balanced in everything he does. There's no specific piece of the test that's hard; it's just putting it all together, and that will just come with him growing up and getting to know me better."
Watch White-O'Connor's winning test, courtesy of USEF Network:
White-O'Connor, 29, from Cardiff, California, got the ride on Bailarino last fall, taking over from her trainer Steffen Peters, who showed Bailarino in CDI Prix St. Georges and Intermediaire I classes.
 "This is my first time at this championship, but I came here as a groom years ago with Shannon [Peters] and Weltino's Magic," she said. "It's a great way to have this set up though with everything together. The travel from California makes it a little tricky—I'm lucky Akiko [Yamazaki] is so supportive of that— but next year I hope I have a 5-year-old here."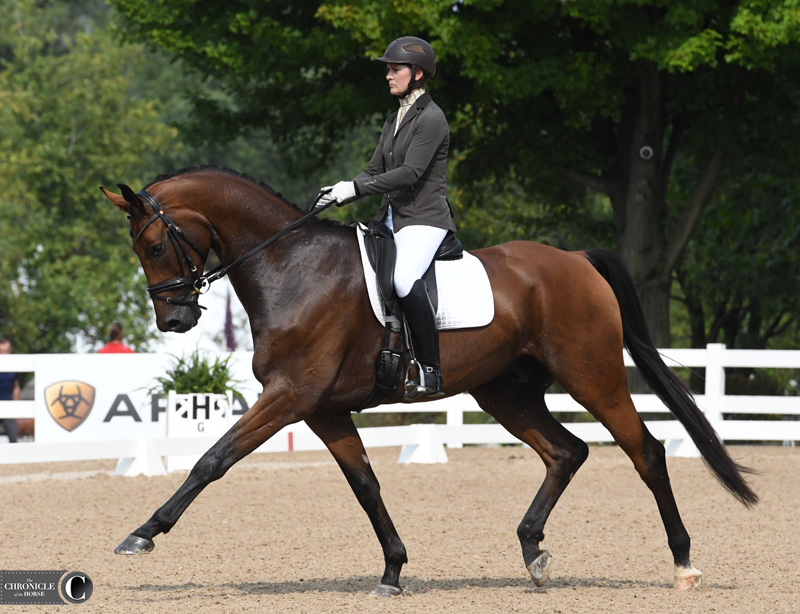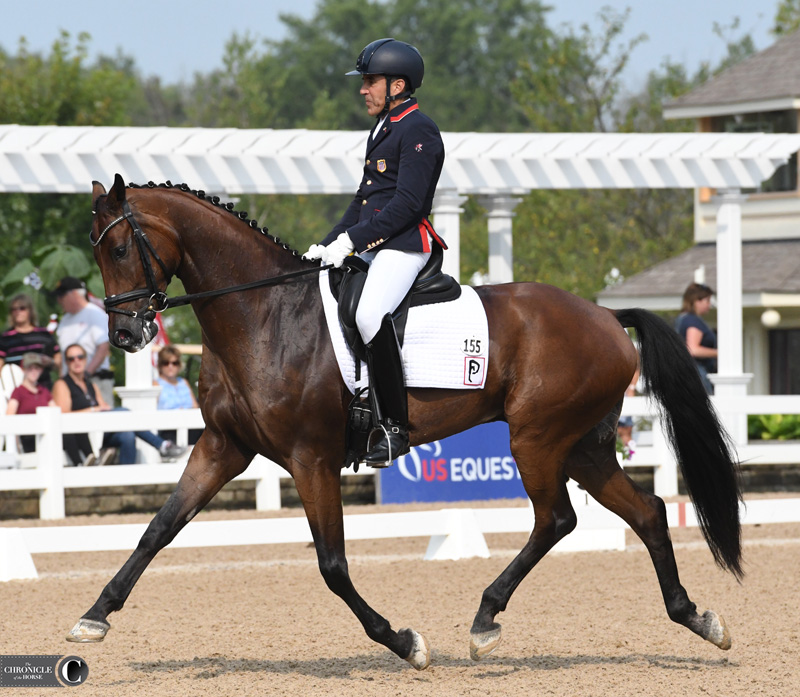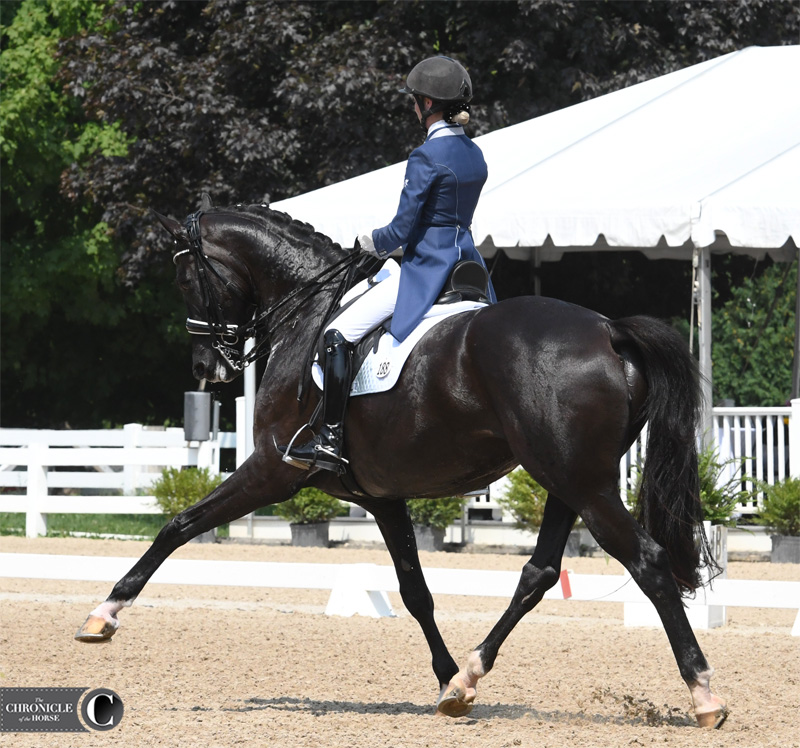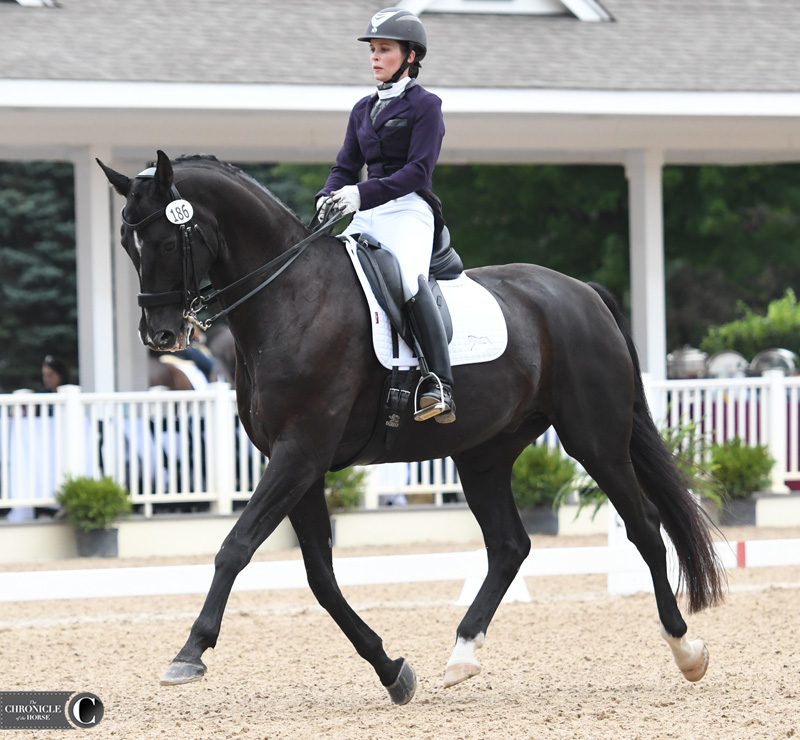 For full results, click here.
For more coverage from the weekend, click here.
USEF Network is live streaming the competition each day.
For more from the U.S. Dressage of Festival of Champions and the Markel/USEF Young and Developing Horse Dressage National Championships check out the Sept. 24 print edition of The Chronicle of the Horse.