Saugerties, N.Y.—Sept. 11
Jessica Springsteen won her first five-star grand prix in style.
She and her own Cynar VA topped the largest jump-off field in the seven-year history of the Saugerties $1 Million Grand Prix, besting a group of six over the shortened track designed by Werner Deeg of Germany. The "young guns" claimed the top two positions and were the only two to put forth double-clear performances, as Springsteen, 24, claimed the biggest victory of her young show jumping career, while Catherine Tyree, two years younger, finished second with Enjoy Louis. Brandie Holloway was third with Lucky Strike.
"I'm really happy," Springsteen said. "My horse had a little bit of a break before this, so he felt really fresh and really great. It was a good course for him and I couldn't be happier."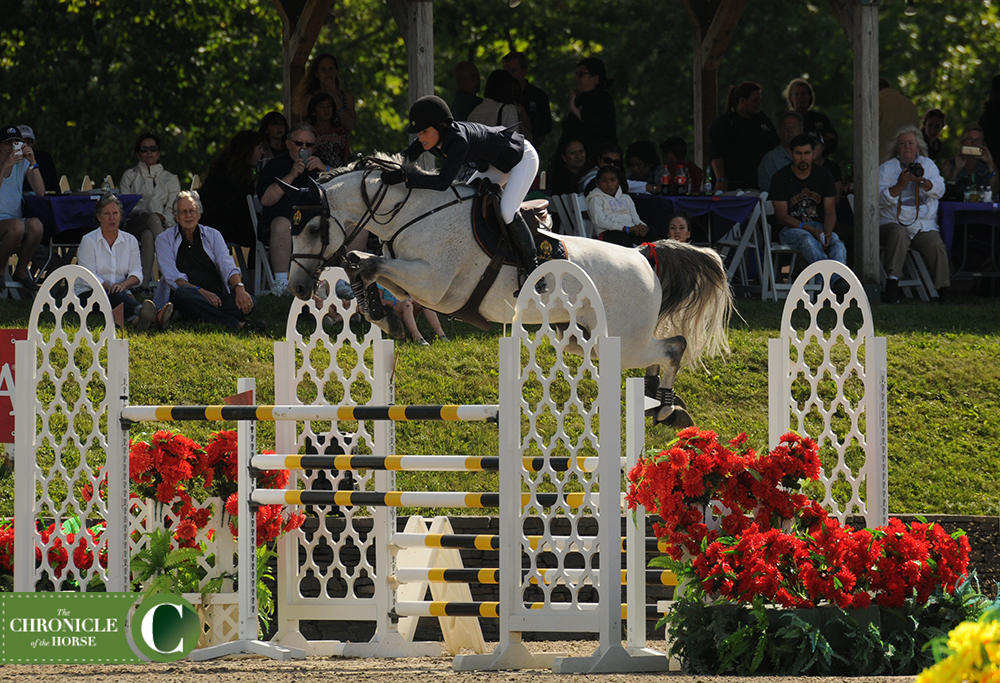 Jessica Springsteen and Cynar VA
It was Deeg's first time course designing for a class for HITS, and he provided riders with some unique challenges. There was no identifiable bogey area, with rails falling throughout. A surprising amount faulted at the first fence, a tall vertical. More trouble came toward the end of the course, where numerous riders faulted at the triple combination—oxer, vertical, oxer—and throughout the final line of two oxers, the penultimate fences before a final red, white and blue oxer going toward the in-gate.
"I have to say, our course designer was superb," said HITS President and CEO Tom Struzzieri. "This was our first time working with this man from Germany, he came with the absolute highest credentials, and he lived up to all of them."
"I'm not planning tricks and traps," Deeg said. "For me, it's more important that we implement the natural movement of horses in the courses. This is what I try to do and I hope it works every show and every competition."
Springsteen had the advantage of going last in the jump-off, and up to that point, only Tyree had finished the round without fault. She decided to test the waters and outpace her, despite having less experience in jump-offs with her mount, whom she acquired just last fall from Swedish rider Martin Fuchs.
"This was my third jump-off with him, so I haven't had that much experience going quick," she said of her time with the 9-year-old Dutch Warmblood gelding (Clarimo—Love Touch, Alcatraz). "He was fourth in the last grand prix [we did in Valkenswaard, the Netherlands], so today I just tried to keep it a little bit together when I went a little bit faster. He's still only 9, but he was jumping unbelievable, so I knew I could take a little bit of risk, and it worked out."
Watch her jump-off round…
Springsteen hopes to build off that confidence next week as she kicks off her fall tour.
"I'm taking him to [the American Gold Cup (N.Y.)] next week, and then he has another little break, and I'm going to [the Los Angeles Masters, Sept. 29-Oct. 1] for a bit with my other horses."
"This is the seventh time we've had this class here in Saugerties, [and Jessica] took part in the first one. It's great to have [her] back and win," Struzzieri said. "I thought [the sport] was great, and of course the [top] three ladies did an excellent job. If it wasn't for them, we wouldn't have had such an exciting day, and we'll see if we can't get them to come back and compete for it again next year."
See full results of the Saugerties $1 Million Grand Prix.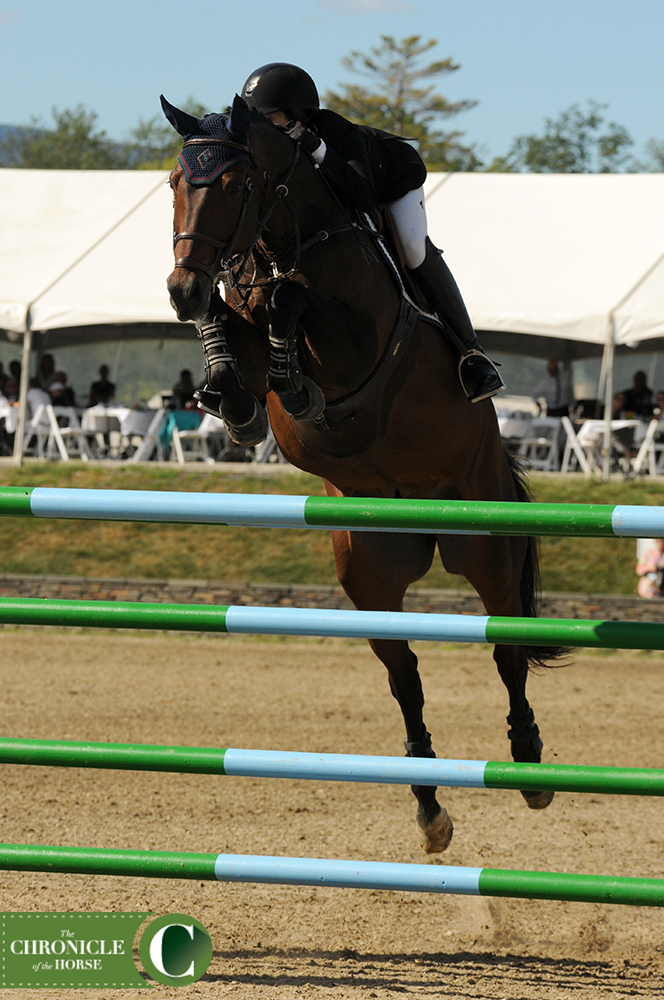 Catherine Tyree and Enjoy Louis finished second.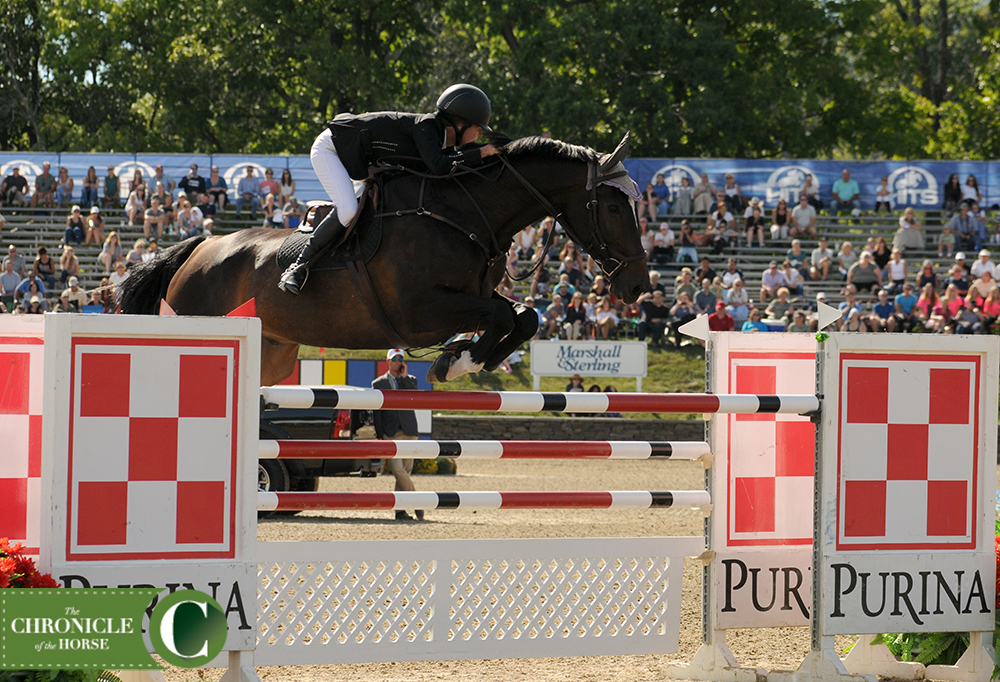 Brandie Halloway and Lucky Strike took home third-place honors.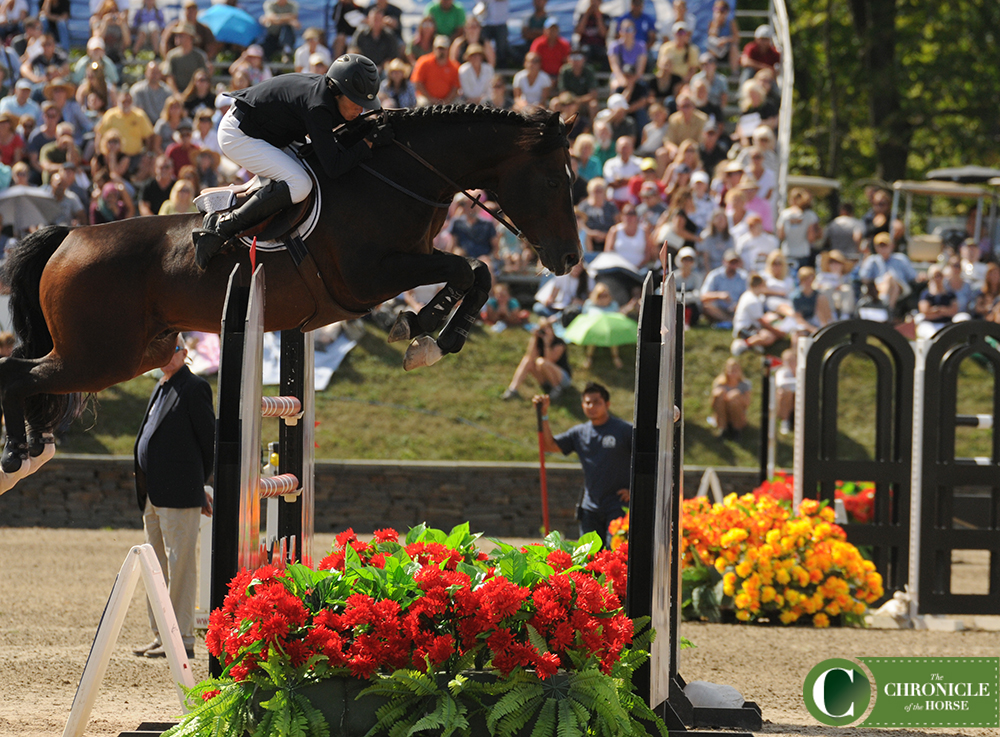 Yes, that's the correct tack! Lauren Tisbo rode Mr. Visto—who goes in just a bit with no full bridle—to finish fourth.
Who else took home big checks from HITS Saugerties? Read about how Patricia Griffith won the Diamond Mills $500,000 Hunter Prix Final with Skorekeeper and about Allie Joyce and Boccaccio's win in the Platinum Performance $250,000 Hunter Prix Final. For more on the CSI***** Saugerties $1 Million Grand Prix and the $250,000 Junior/Amateur-Owner Jumper Prix, pick up a copy of the Sept. 26 issue of the Chronicle.