Earlier this summer, while McLain Ward was storming around the European show jumping circuit in preparation for what would be a silver-medal performance at the Tokyo Olympic Games, his team back at Castle Hill Farm in Brewster, New York, was quietly making a different sort of preparation.
Without any fanfare, Castle Hill barn manager Erica McKeever was packing six very large boxes with winning coolers and ribbons from a variety of the five-time Olympian's show-ring adventures. Once the boxes were full and carefully taped closed, McKeever shipped them off to six charities around the country.
The charities—including the Goucher College (Maryland) equestrian team, The Grooms Award and Sugarland Riders 4-H Club (Rhode Island)—got the coolers after being the first to respond to a call McKeever put out, and were free to use them however they saw fit.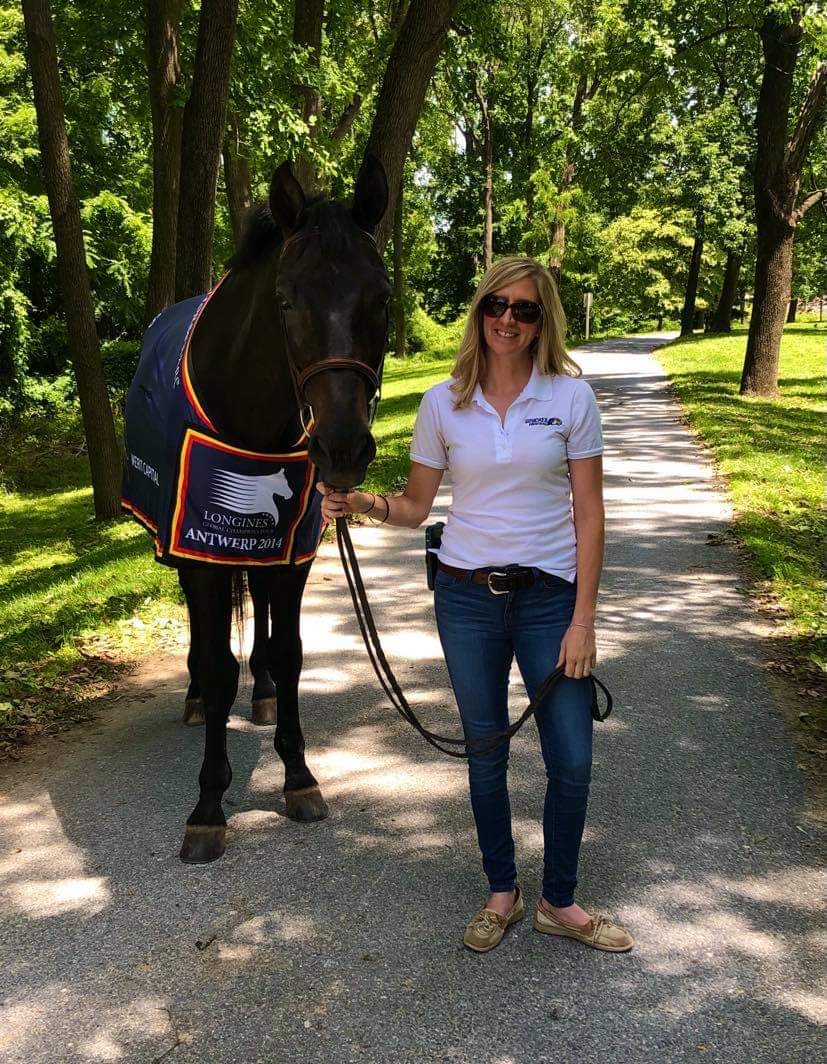 It's not the first time Ward has gifted coolers to a good cause. In 2017, Silver Oak Jumper Tournament (Massachusetts) organized an online auction of Ward's winner's coolers to benefit Omega Horse Rescue fund.
For McKeever, giving them away was a win-win: Giving the coolers away cleared space in the barn and helped organizations that help others.
"We all thought it would be a nice thing to do and, honestly, we just had so many of them," she said. "McLain and I talked about it because you never want to offend a horse show by giving the coolers away. We've always used them for special things, and he thought this was a great idea. A few people had asked me what we did with them, and if we were going to give any away, they would be very happy to take them, and they would auction them for charity."
Armed with six large boxes from Home Depot, McKeever and the Castle Hill crew loaded each to the brim with prizes from horse shows past. She estimated they shipped off about 80 coolers in all.
One box made its way to Maryland and the home of the Goucher College Equestrian Team.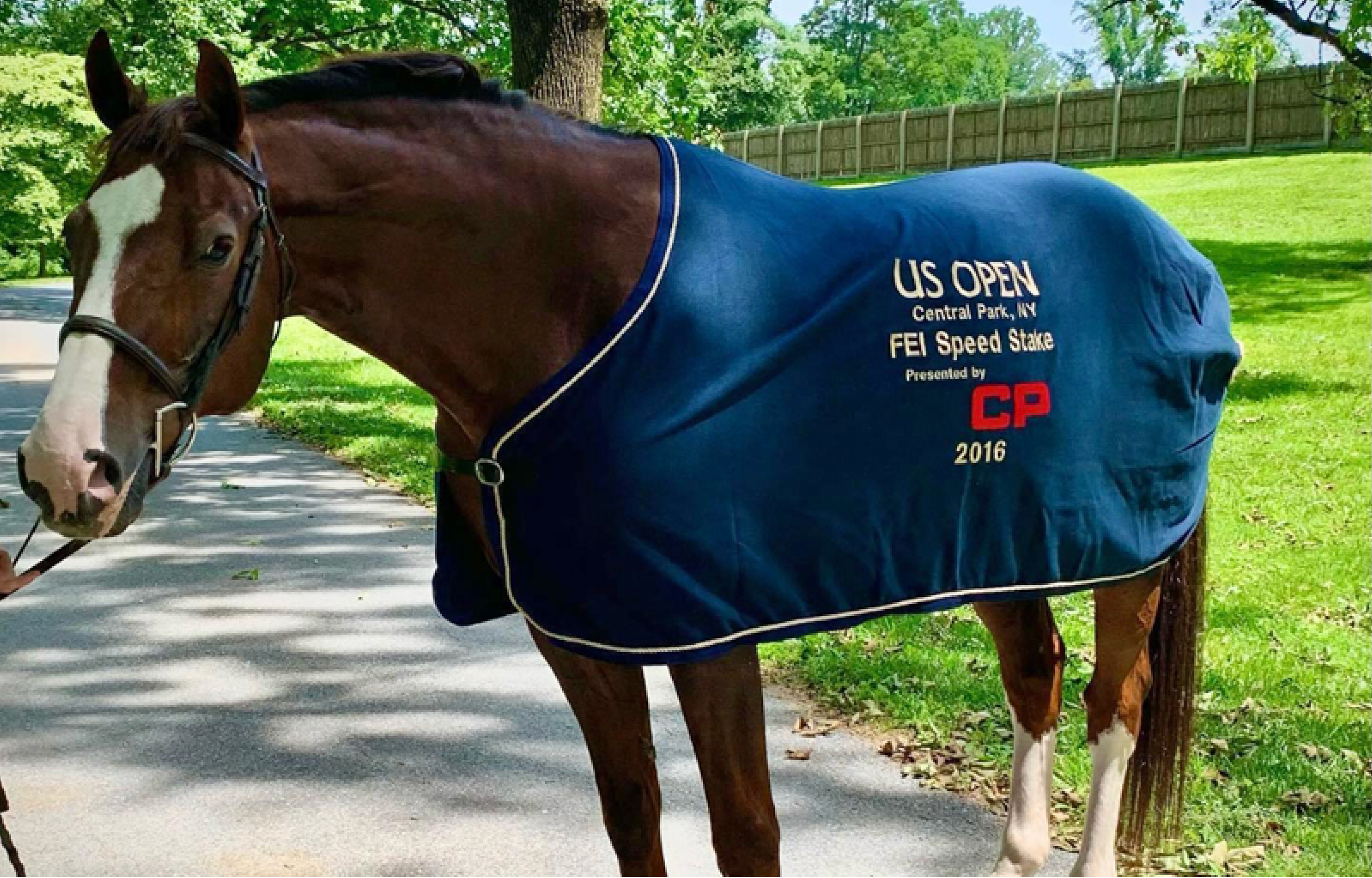 "We were so thrilled for a variety of reasons," said Jennifer Smith, director of the school's equestrian program. "It's obviously incredibly exciting for our students, many of whom would love to go into the industry in some capacity.  Seeing these beautiful coolers on our horses and knowing who they were on last—just so cool and so inspiring!"
Smith said they plan to offer several coolers in a silent auction during the autumn Alumni Weekend to raise money for the riding program— and "we may keep one or two for ourselves as special mementos!"
"The money we raise will go directly back to the riding program at Goucher College," she said. "We will certainly use it to bolster the student experience in some capacity… but we will have to decide what that looks like once we know how much we'll raise."
One student suggested making a shadow box with the cooler and picture of McLain and his horse celebrating the win, she said, noting that Ward is a role model to many of the aspiring riders in her program, many of whom will use their Intercollegiate Horse Show Association experience as a bridge between the junior and amateur, or even professional, ranks.
"His dedication and excellence in the sport is an inspiration to everyone, myself included. I learn something new every time I watch him ride," she said. "We are so grateful to him and his family for sharing a little bit of that excellence with us."
Another box of coolers made its way to Andrea Mewhinney, cofounder of The Grooms Award, an organization created 20 years ago to recognize and reward the hard work that grooms contribute behind the scenes.
"I almost cried when I saw the box," she said. "Team Castle Hill is the best at groom appreciation."
Mewhinney said that the organization will auction off the coolers on eBay to raise funds.
A third box of coolers delighted a group of young equestrians who are members of the Sugarland Riders 4-H Club in Rhode Island.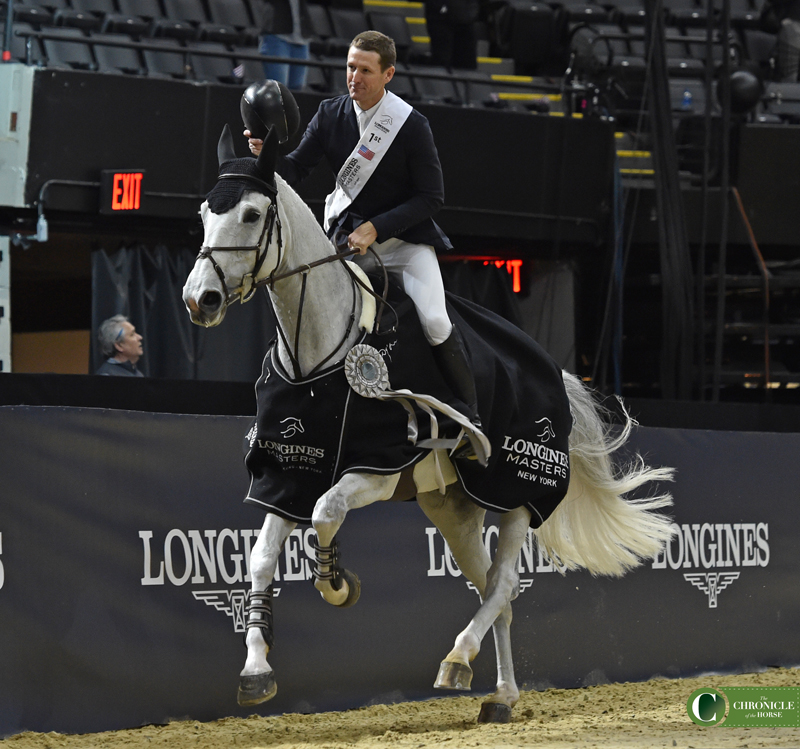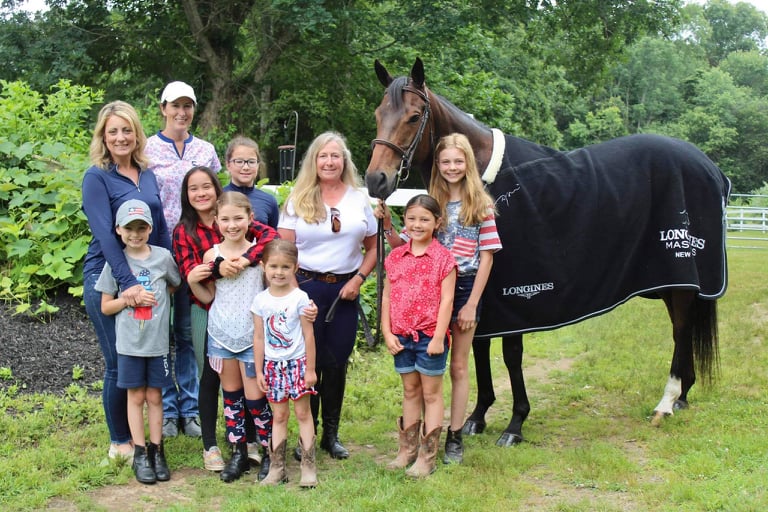 "When the kids heard where the coolers came from they were glowing. It was wonderful to see the excitement in their eyes when they learned these coolers came from their equestrian icon and role model," said Tara Orton, whose child is a member of the club. "They kept commenting on how kind it was that McLain donated the coolers to them."
Like Goucher, the Sugarland Riders have decided to hold on to a few of the coolers and use the others to raise funds.
"We plan on keeping one or two of the coolers within the club for use on our 4-H horses and ponies," Orton said, but added, "Our club will be paying it forward to an organization of choice by doing a silent raffle on one of the coolers. We pride ourselves in community service and giving back. The kids will pick a charity to donate any proceeds made from the raffle."
Co-leader Christy Dutra said the club appreciated Castle Hill helping a 4-H group.
"It means so much to us that McLain would support 4-H members," she said. "4-H teaches true horsemanship. It teaches youth [the] dedication and perseverance that being a true equestrian requires. In addition to learning how to ride, the 4-H members learn how to respectfully care for their project animals. They also learn how to be independent thinkers, problem-solvers and goal-setters—all important skills for an equestrian."
Co-leader Alison Ward spoke about McLain as a role model for their members and other young equestrians.
"Young people nowadays need strong, kind, structured and encouraging role models more than ever," she said. "McLain is always so polite and gracious, thanking everyone and all his horses for his biggest wins. He is like a force, encouraging others to believe in themselves and that is what our 4-H group is about. There is no such word as can't; we can, together!"
---
Ella Doerr, 18, from Avon, North Carolina, is a recipient of the USHJA Youth Leadership Award, the USHJA Youth Sportsmanship Award and the USHJA Foundation Gochman Family Grant. Since she was 7 she's bought and paid for her ponies with her own earnings while keeping them at home and performing all their care. She's brought them along from just broke to zone championships and USEF Pony Finals (Kentucky). She's the brand ambassador for multiple companies and chairs the U.S. Hunter Jumper Association Youth Group. She volunteers for charities and has managed three horse shows to raise funds for terminally ill children. She's currently a freshman at Goucher College (Maryland).