Wellington, Florida—March 28
The next generation of top dressage riders took to the ring for the U25 Nations Cup to battle it out for the top of the podium during the final week of the Adequan Global Dressage Festival. The one-round competition concluded with the team from Spain taking the gold medals, the U.S. contingent winning silver and the Canadian team bronze after riding the Intermediaire II.
"It's always exciting to be part of a team," said Juan Matute, one of the two riders representing Spain. "It was a great opportunity to try to improve on last year's results in the Nations Cup. Unfortunately we didn't have a great week here last year, so I wanted to change that."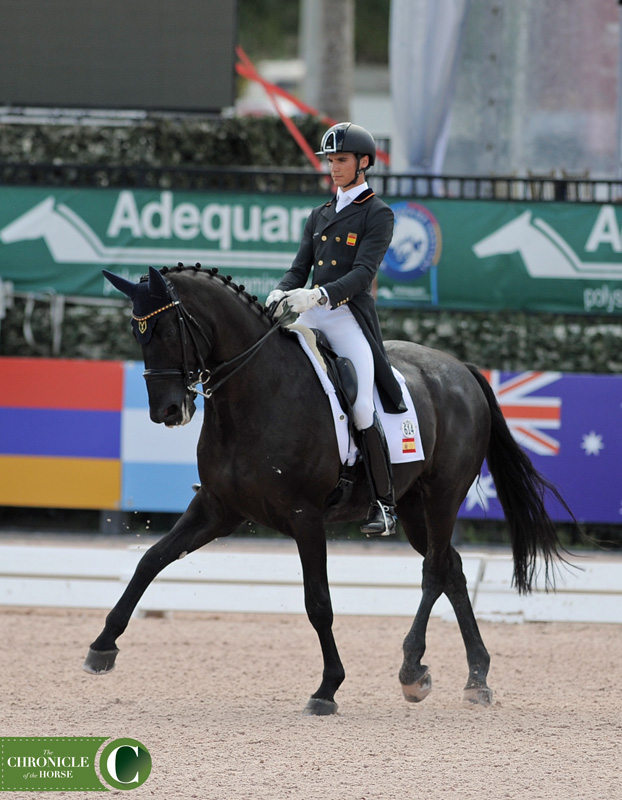 Matute scored a 72.29 percent aboard Don Diego Ymas, the top score in the class by 4 percent.
"Today our test was quite good," Matute said. "There were some things that can be improved, but over all it was pretty clean and with a good, competitive attitude, which I think was the highlight."
Matute's teammate, Rodrigo Encinas Fuentes, rode Cesar Parra's Van The Man to the second highest score in the class, a 68.29 percent.
"It means a lot to me to be on this team, to be with my friend Juan," Fuentes said. "Two young guys from Madrid making a team on the other side of the world. It's one of the biggest things of my career and makes me feel proud of all the work that I do."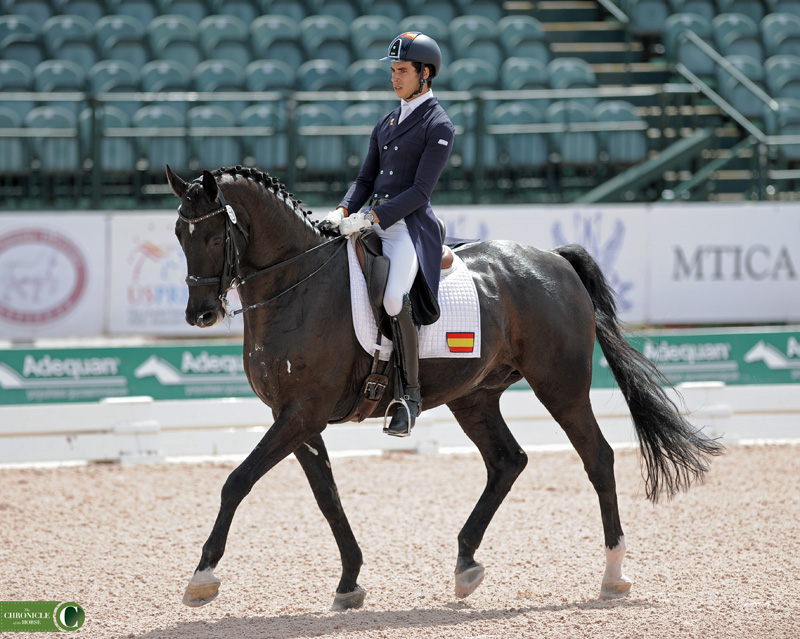 Check out our shots from the whole class!