The Plains, Va—June 19
The Land Rover Great Meadow CIC*** and Pan American Games Preperatory Trials kicked off today with a full evening of dressage. While storms caused a bit of a delay, fans were treated to tests from some of the top horses and riders in the country.
Here are some sound bites from the leaders of both divisions.
Photos by Lindsay Berreth.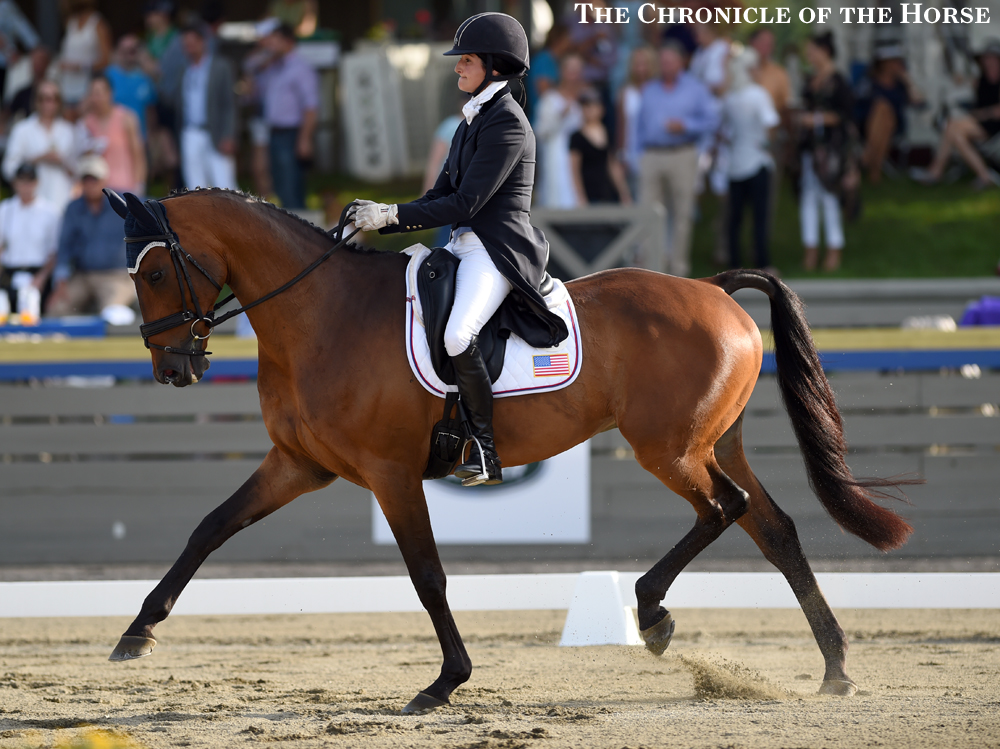 Jennie Brannigan and Cambalda. First in the CIC*** on 39.8.
Brannigan and "Ping", alternates for the Pan Am team, earned their best three-star dressage score ever.
"I usually am scared to ever comment on anything until you get a score, but for me, I was really excited leaving the ring," she said. "I felt like he was going well and was accurate and good. To be honest, Phillip's told me he can score in the 30s and I don't think I ever believed this horse would score in the 30s. I was pretty thrilled—over the moon.
He has a good canter and I've laughed, even this week, that he's not a huge mover. You just have to be accurate and keep his neck out, which is something I've struggled with for a really long time. I don't think he's a horse you watch and go, 'Wow, he's got this huge step,' but he's consistent and I have a great partnership with him. I've had him for a long time, so it's a joy to get to ride him and I know him like the back of my hand."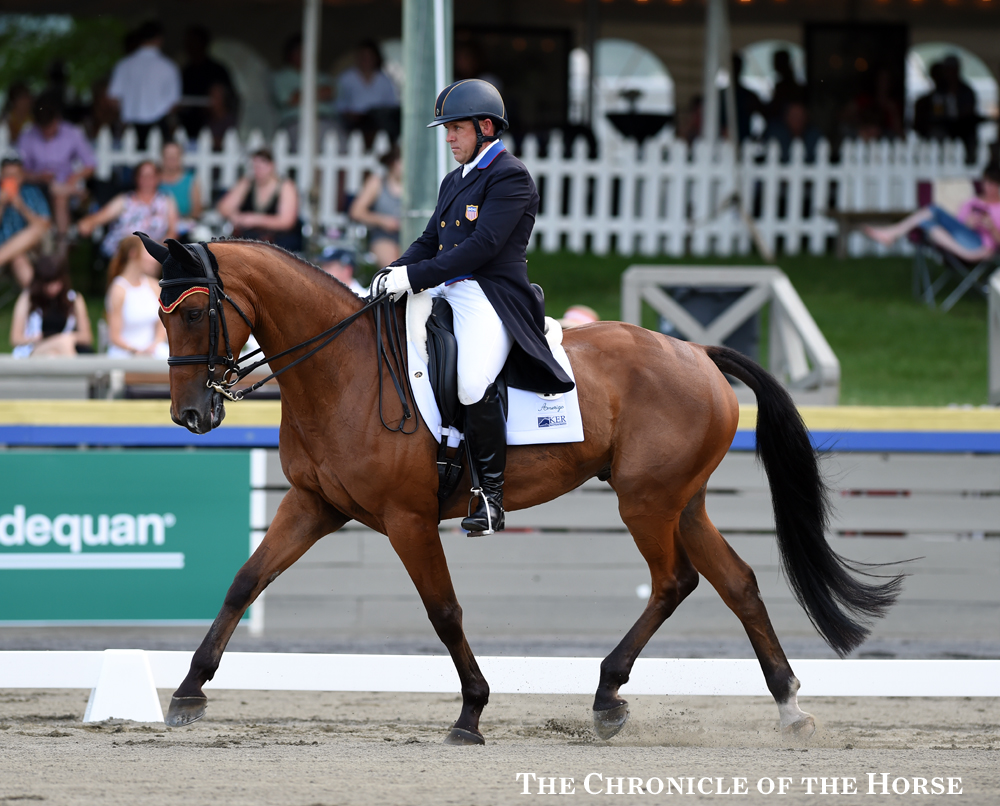 Buck Davidson and Ballynoecastle RM. Second in the CIC*** on 40.8.
Davidson is coming to Great Meadow after a win in the Jersey Fresh CCI*** (N.J.)
"I was really happy with him. I haven't been here [Davidson's been in Ireland and England competing and coaching Caroline Martin], and as Phillip [Dutton] said to me earlier, maybe I should just go away more often! That's probably about right. [My wife] Andrea and everyone at home has been working hard and I just sit there and point him and he was really good today. I feel like I'm starting to do a better job riding in the ring and hopefully it's starting to show."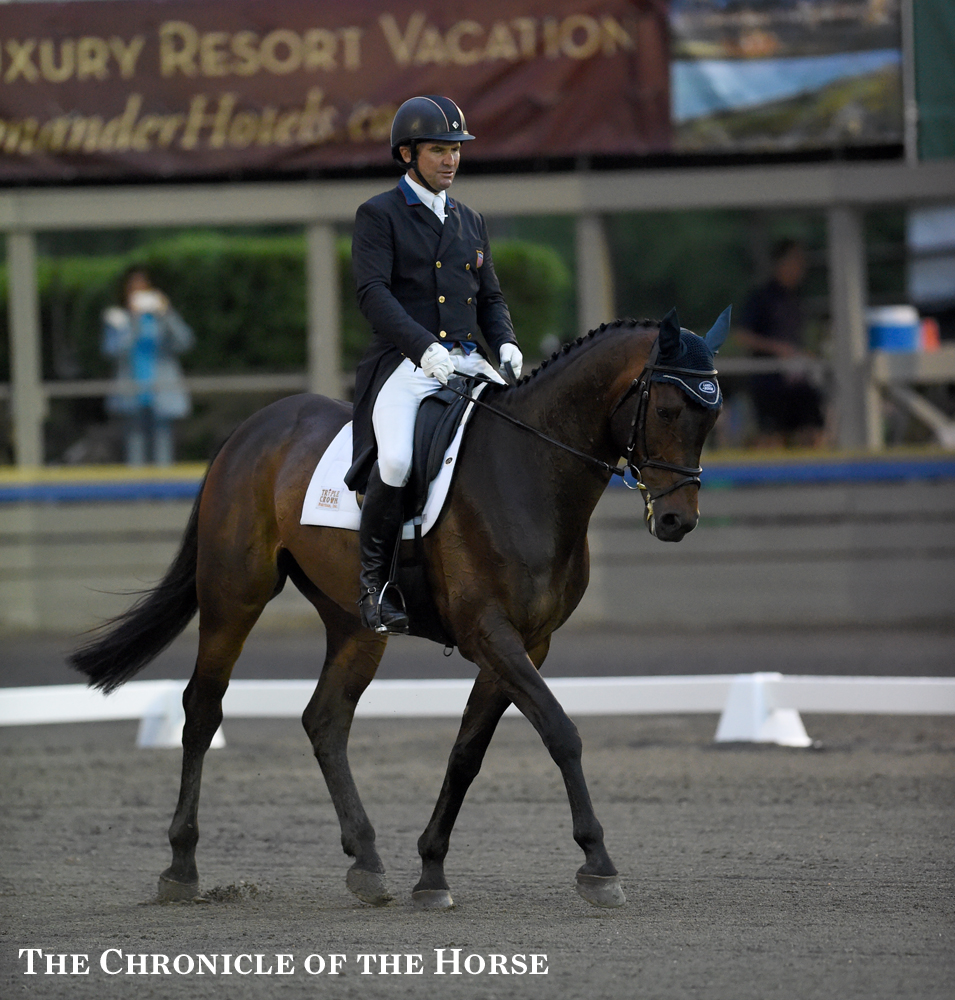 Phillip Dutton and Fernhill Cubalawn. First in the Pan Am Prep Trial on 42.8.
Dutton was the first ride after the storm delay.
"It was a good call because it seemed as if it was going to pass but got pretty close with the lightning, so I was quite happy to go back inside! The hardest thing is, do you start from scratch in your warmup or do you abbreviate your warmup? I just made a bit of an educated guess and got on with 20 minutes to go before the restart and it worked out well."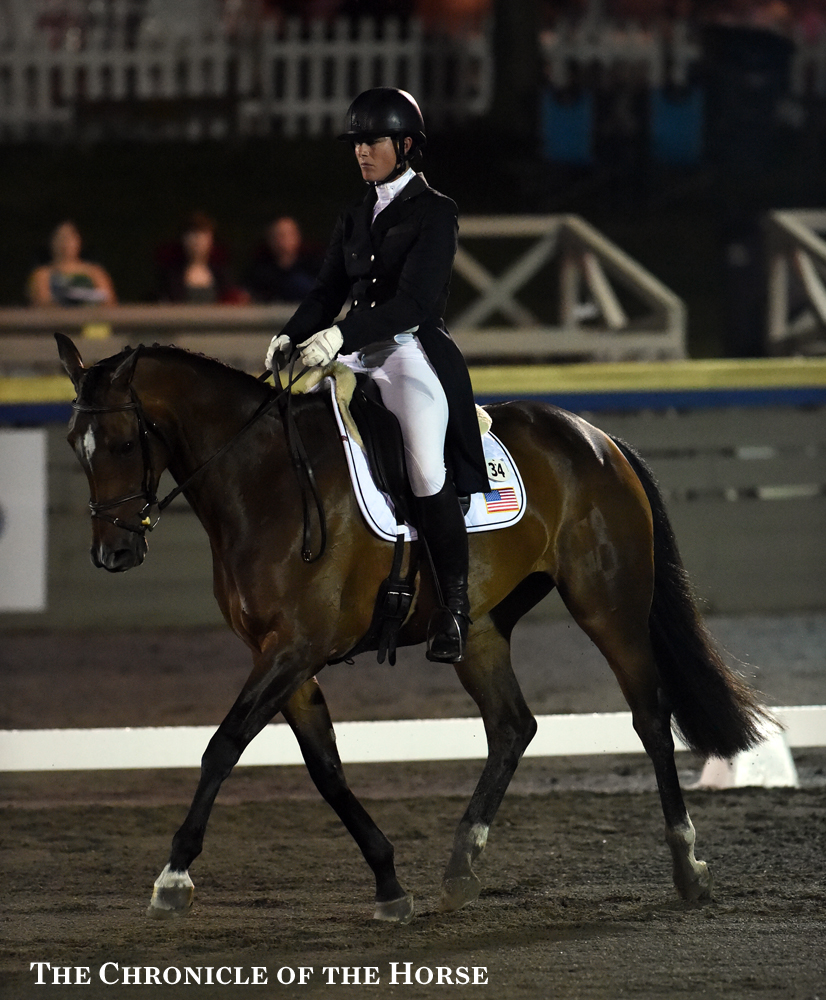 Lauren Kieffer and Meadowbrook's Scarlett. Second in the Pan Am Prep Trial on 43.3.
Kieffer is riding Marie Le Menestrel's homebred mare. They placed second in the Jersey Fresh CCI***.
"She's very mature for being 8. She went in and was very fluid and I didn't push on her a whole lot, so I think there's a little more there for the future."
Want more photos? Click here.
Show jumping starts tomorrow at 6:30 p.m.