Bromont, Quebec—June 8
After having some cross-country troubles over the last year, Sondra Shantz was beaming as she crossed the CCI2*-L finish line today with Unique at the Mars Equestrian Bromont International.
The amateur rider from Ontario, Canada, bested 25 other pairs to move from second place into the lead with a double-clear round today over Derek di Grazia's course.
Unique, a flashy 9-year-old pinto Thoroughbred-Warmblood mare (Fuhler—Abydos Maya, Judge TC), came to Shantz, who'd never competed above training level, as a 2-year-old.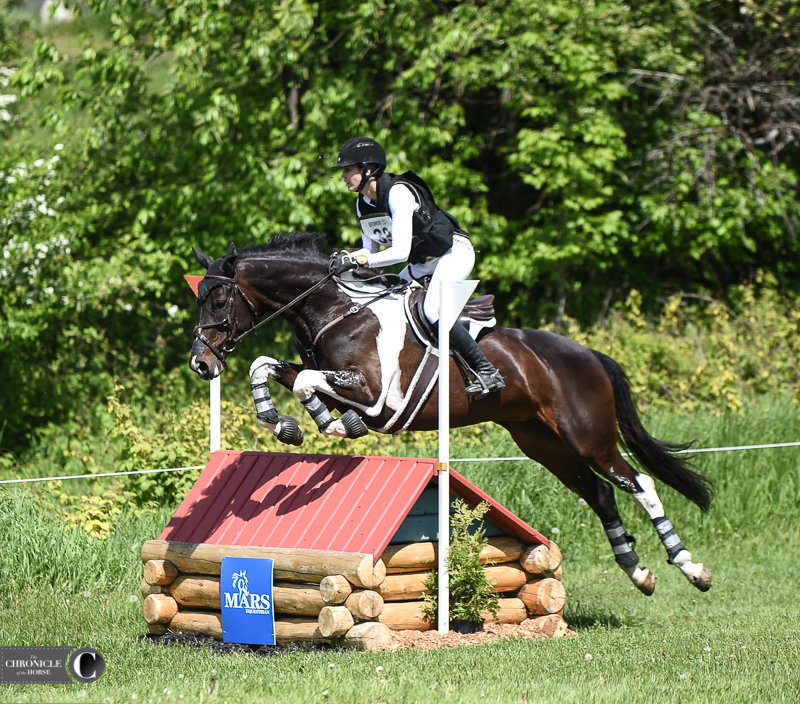 "We've been stuck at this level for a few years, so it was really nice," she said of her ride today. "I had a baby a year ago tomorrow. I was in labor a year ago today, so this was a really good comeback for us. We used to struggle with dressage, then that got better, then we struggled with stadium, and that got better, then we've been struggling with cross-country, so it was really nice to have that good clear round. She felt confident, which is the biggest thing."
Her son Noah was on hand to watch his mom go today.
"It's been pretty good," said Shantz of returning to riding. "I was really lucky to have my friend ride my horse last year so she got out and kept going. I think it was really good for me to have the time off and reflect on what I needed to work on. I think we needed that break because the summer before she had some injuries, and I fell off a few times, and it's been a rough go. When I came back this year, I was going to make sure she's really fit and get more coaching."
Starting to train with Kendall Lehari was a big turning point for Shantz, as well as starting to work with a personal trainer and focus on her mental game.
"I came for a clear cross-country, so no matter what happens tomorrow, I've won in my book! She's been beyond expectations for me," she said.
Kylie Lyman was also making a comeback this weekend with Da Vinci Code. The 12-year-old Irish Sport Horse gelding (Master Imp—Clovers Appollo, Clover Hill) was injured after he last competed at Bromont in the CCI4*-L in 2017.
While the soft tissue injury was minor, Lyman gave him a lot of time off, then spent a lot of time walking.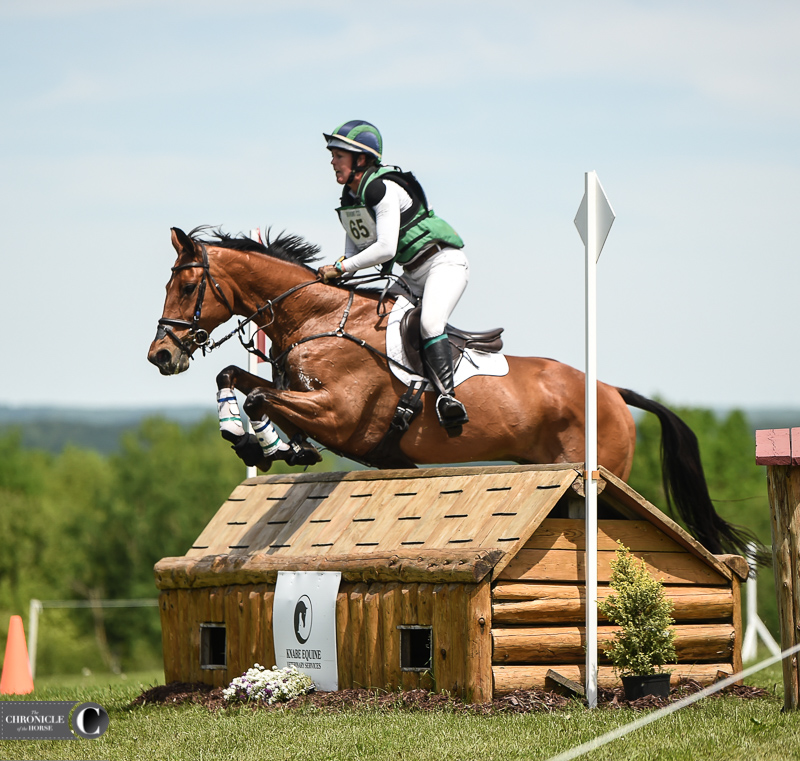 Today they vaulted to the top of the CCI3*-L with a double-clear round.
"He was incredible," said Lyman. "I don't think I've ever had as much fun. He was literally foot perfect. He jumped everything in a great rhythm and a great shape, and I think he really enjoyed himself. It's been a long time coming back, and it's extra special to have him back and have him feeling so good and so confident and strong in himself. He went back to the barn with his tail over his back. He was really proud of himself and fresh. It was a special day even though it was a lower level. We didn't initially know what the comeback would be."
Lyman was emotional not only because of her finish today, but because it's been two weeks since she lost her other upper-level horse Cooley Ice to colic.
"It's nice to have these days that are so special and to still be able to appreciate all that and have the people around you that enjoy it too," she said. "I'm not a crier, but I was today!"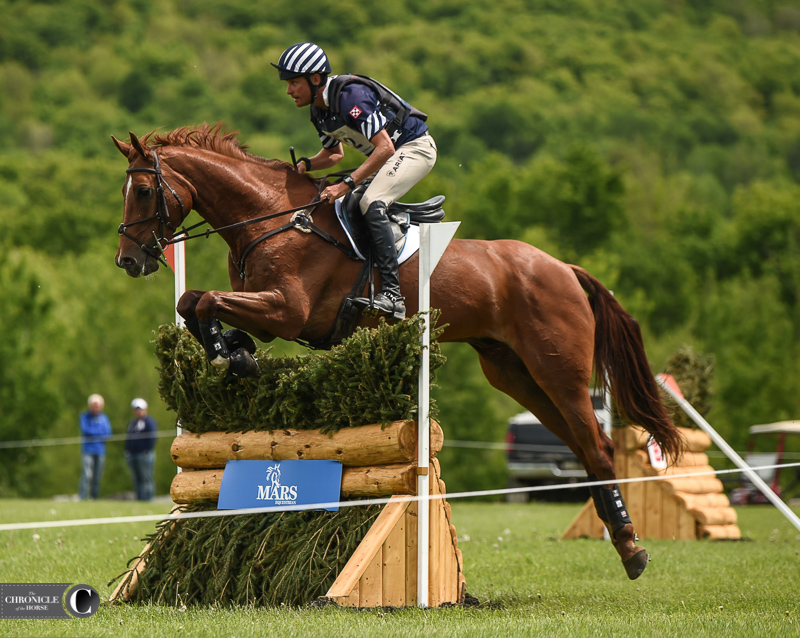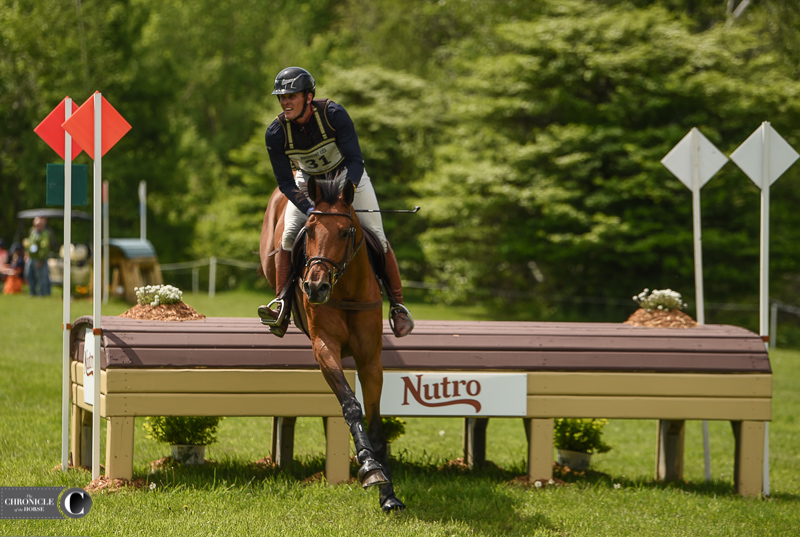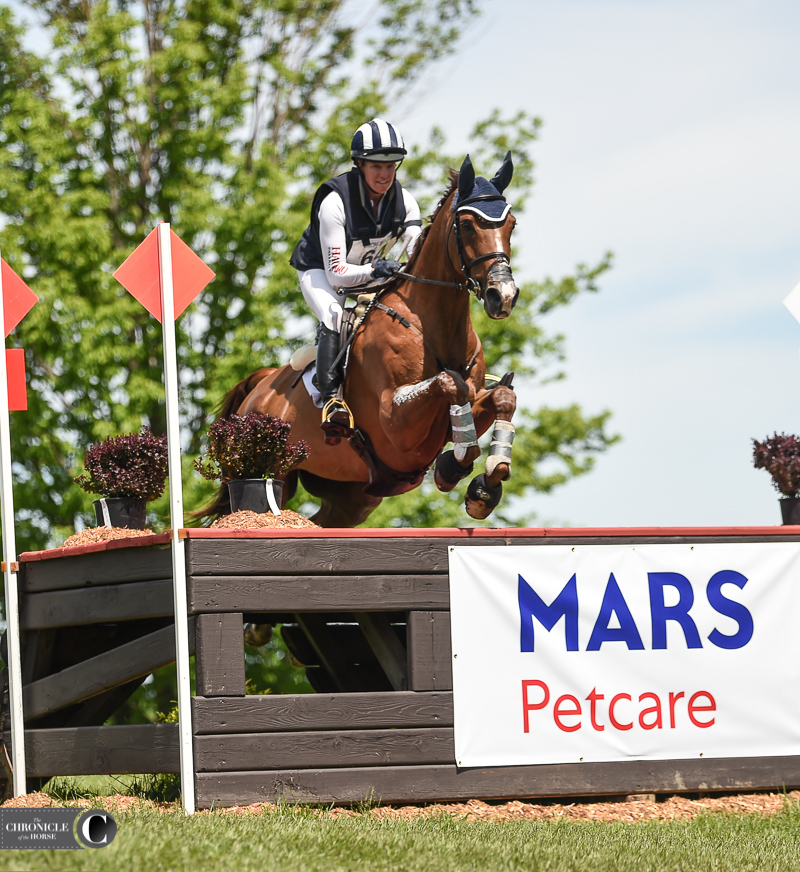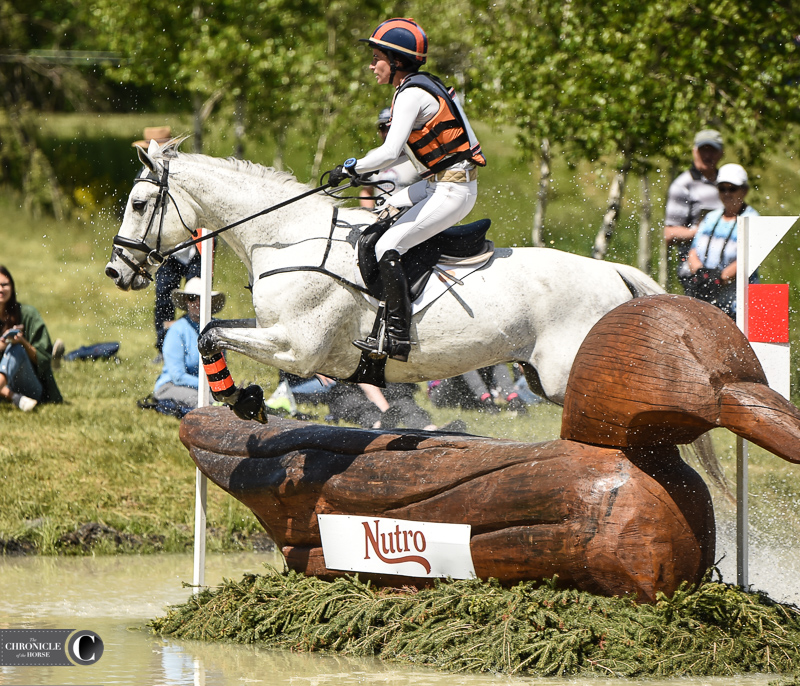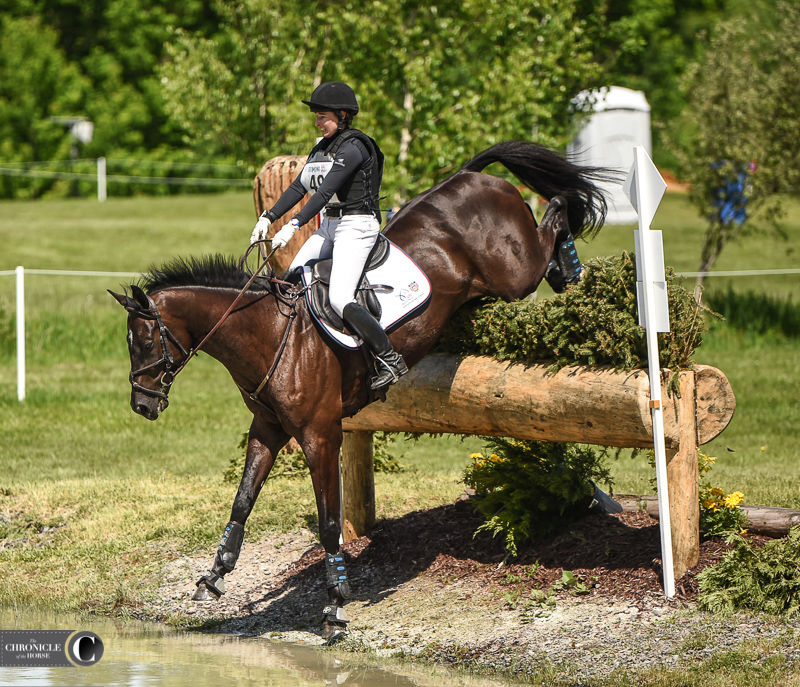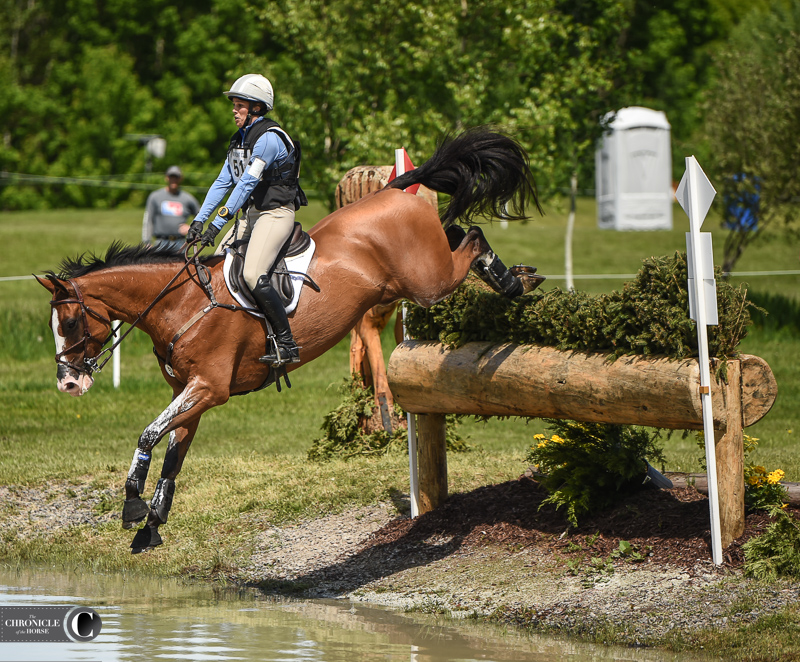 We're on site at the Mars Equestrian Bromont CCI this weekend to bring you news, photos and results! Check back at coth.com and be sure to pick up the July 1 print edition of the Chronicle for more.
Bromont Website I Results I Schedule
Make sure to follow along on the Chronicle's social media outlets: Facebook, Twitter and Instagram.