Carson City, Nev.—June 25  
The eighth Franktown Meadows Hunter Derby took place on an expansive grass field framed by the snow-capped Sierra Nevada Mountains, and John French used the picturesque setting to showcase Soldier's talents and capture the blue in the $30,000 USHJA International Hunter Derby.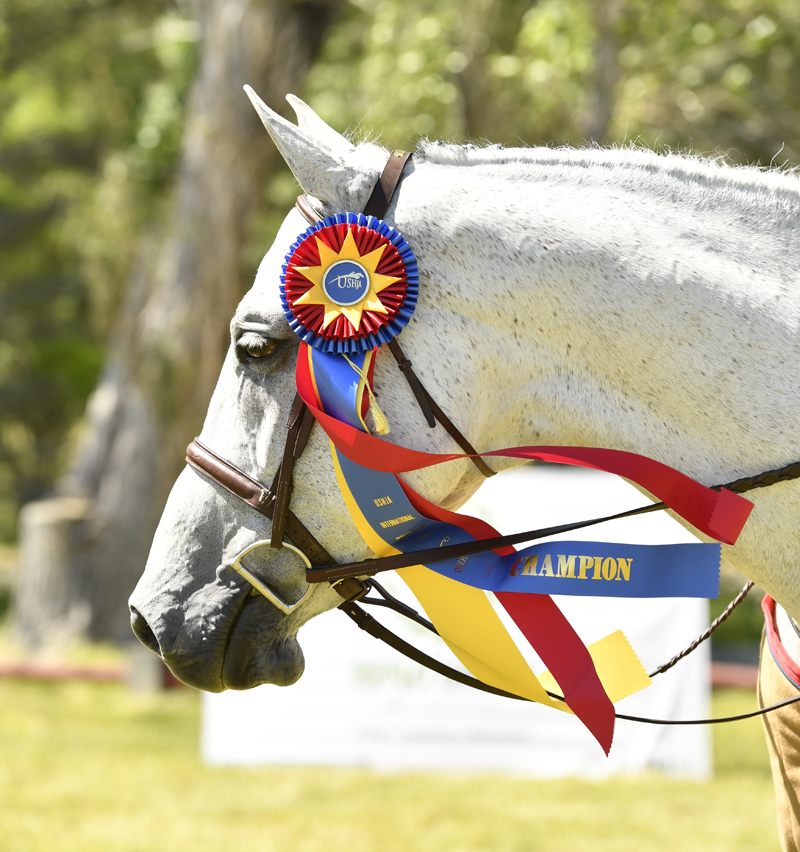 "I was super happy with Soldier's first round—everything came up forward and in that big field you can really show off that gallop. He has not done a great deal of international derbies lately, so he really stepped up," French explained. "Jenny [Karazissis] is an amazing rider, and having gone before me in the handy round, I knew she was sitting first and second as I entered the ring. Halfway around the course we had the trot jump and Soldier can be a little bit difficult; I had turned so tight and he trotted it so great today, I was like…oh my God! I have a chance! We just galloped to the last jump. It was phenomenal; I couldn't have asked for a better day."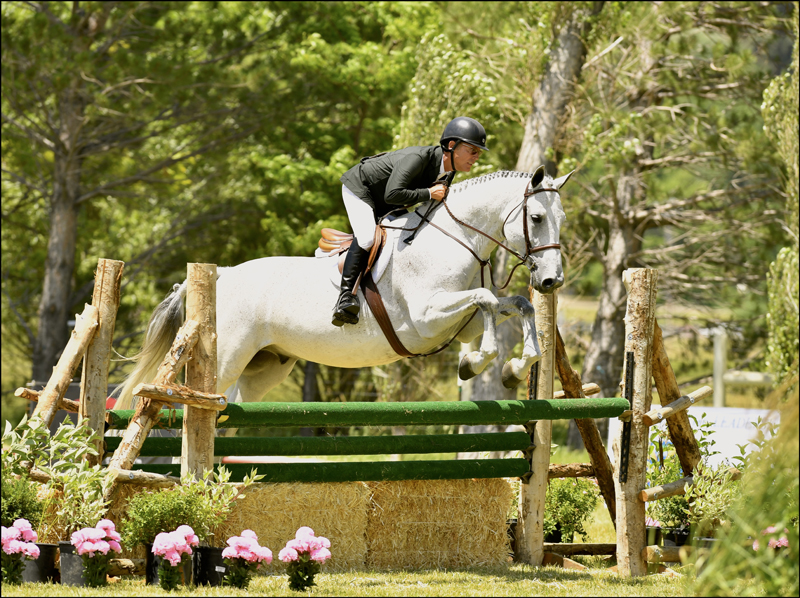 French took the blue with Soldier, while Karazissis ended up second aboard Nonchalant and third with Undeniable. French rounded out the top four with fourth aboard Center Court. "The one rub cost him, but he was really on it today, who knows what could have happened," French said. "They both love the derby field; it feels really good when they go the way you expect and want them to go. I am thrilled."
Another hard earned award went to Luis Soto, as Best Groom he was presented with a $200 check from the MacLean Financial Group.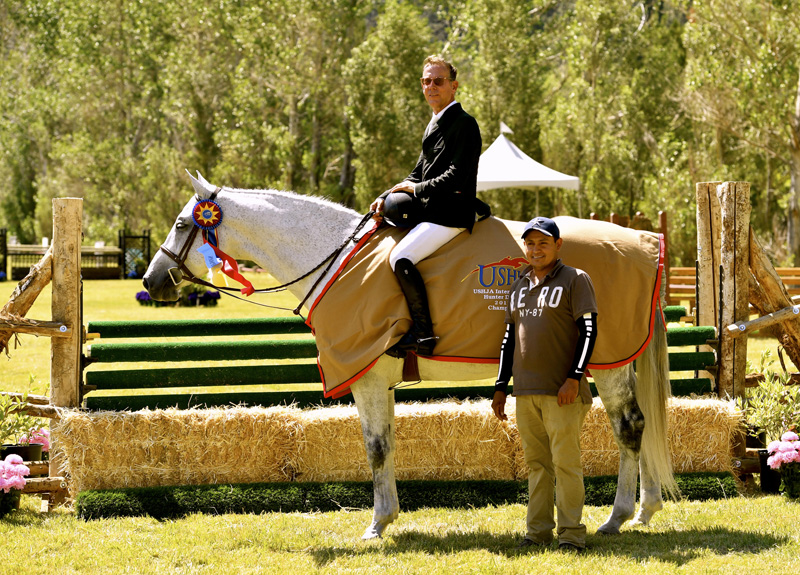 Karazissis and Nonchalant won the handy round, but their overall score of 397 put them second. Karazissis also took home third place on Undeniable, a past four-time winner of the class, and sixth place with Legacy.
"It was a whirlwind for me having three in the class and trying to remain focused," said Karazissis. "The competition was very tough and I was so happy with my horses, especially in the second round. They really came to the party. The handy is so fun and I really enjoy riding in it."