Lexington, Ky.—April 28
Fleeceworks Royal did her first advanced horse trial in 2017 at age 8, but it wasn't until she cantered down centerline Thursday with Tamie Smith that she made her five-star debut. A series of setbacks over the years, from a corneal transplant to an airway obstruction, slowed her progress to the top of the sport.
"She just keeps fighting and coming back stronger and better, so she's a feisty thing, but I love her," Smith said of "Rory." The pair are leading the Land Rover Kentucky CCI5*-L after the first day of dressage on a score of 32.9.
"You always go across these kind of little hiccups here and there," Smith said. "It probably would've been sooner, but last year I wasn't even home because of [the Tokyo Olympics], and she kind of got put a little bit on the back burner, and so I didn't want to prepare too soon for her and do something in the fall, and she hadn't been able to compete really."
The 13-year-old Holsteiner (Riverman—Marisol, Corofino I) sits atop a Thursday leaderboard remarkable for the fact that all of the top four horses—including Colleen Rutledge's Covert Rights in second (33.8), Doug Payne's Vandiver in third (34.9) and Elisa Wallace's Let It Be Lee (who is tied for fourth with Allie Knowles' Morswood on a 35.1)—are U.S.-bred.
Rutledge's 16-year-old Thoroughbred-Clydesdale cross (BFF Incognito—Let's Get It Right, Covert Operation) is out of her first advanced mare, and she's brought "CR" along from the start. Payne has also enjoyed a long partnership with "Quinn," an 18-year-old Trakehner (Windfall—Visions Of Grandeur, Mystic Replica XX) that he and his wife Jessica Payne co-own with his breeder, Debi Crowley. Wallace's "Lee," who is owned by Rosemarie Spillane and Donna Biggs, is a former racehorse and one of eight full Thoroughbreds in the five-star field.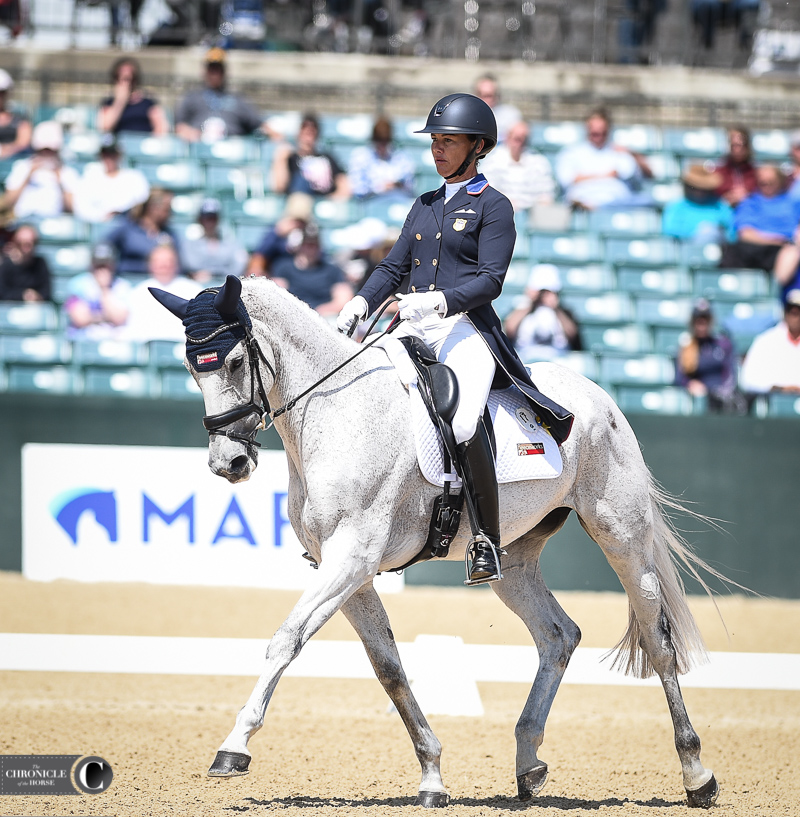 Despite leading the division, Smith confessed to being a bit disappointed when 32.9 showed up on the scoreboard, as the score was higher than what the pair typically earns.
"I don't think she had a bad test; I thought she had a beautiful test," Smith said. "To me a 33 is a bad score, but what do I know? But hopefully it's just the same for everybody, and they're just not handing them out."
Smith, who is based in Murrieta, California, is known for her prowess on the flat, and has been leaning heavily on German dressage world bronze medalist Johann "Jo" Hinnemann to help her be competitive against the best in the world. To that end, the COVID-19 pandemic ended up benefiting Smith because Hinneman stayed in the U.S. for much of 2020 rather than returning to Germany.
"I got to learn from him and just spend a lot of time and a lot of conversations just learning what it's about and the basics," she said. "It's easy and simple, but it's so difficult at the same time, and so I almost feel like our conversations together after our lessons are where I learn the most. He's just like a magical guru in how he says something."
Rutledge has spent many years at the five-star level with CR, and while she admitted she left a few points on the table, she was thrilled to be part of the top group.
"This is awesome," she said. "He's a blast to ride every day no matter what, and I love being here. I especially love being up here [as part of the press conference]. He's amazing to ride, and he puts a smile on my face every day. And I'm having a great time this week so far. And that's what this is all about."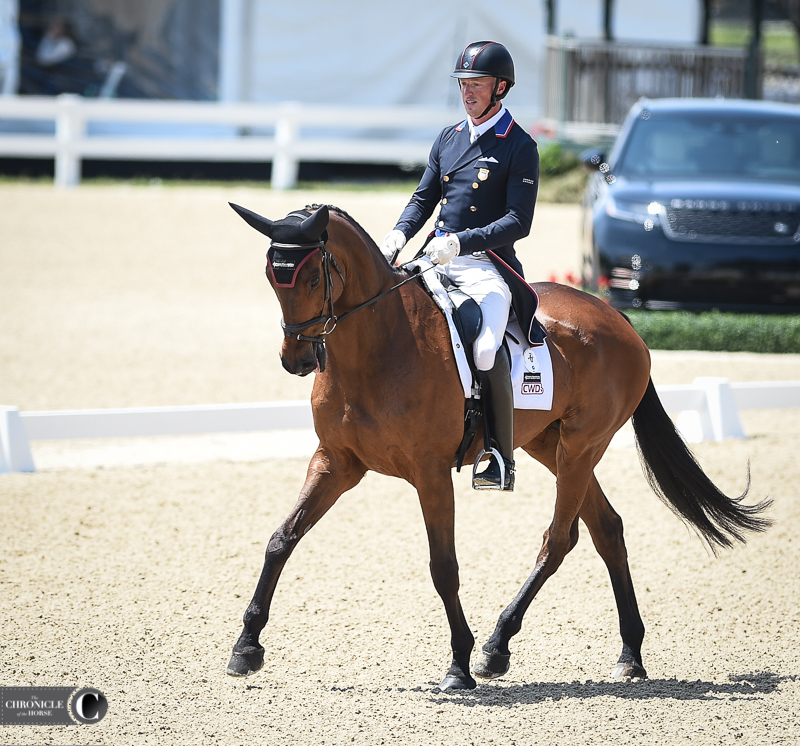 Payne has been paired with Quinn since 2015. He was thrilled to have the his Tokyo Olympics partner continue to be successful at the level.
"It's been a crazy experience," he said. "It's been their [Debi and her husband Kevin Crowley] dream for the entirety, and frankly I think we're just on bonus time. It's been pretty special, so we're trying to really make sure we appreciate it."
Though Doug also thought he could've scored a few points lower, he thought the gelding felt fantastic.
"I've been working really hard to get him a little more supple, loose, relaxed," he said. "This is by far the best he's ever been, so I really couldn't be happier with him. He put in a huge effort, and yeah, it was great."
Five-star dressage continues tomorrow starting at 12:30 p.m.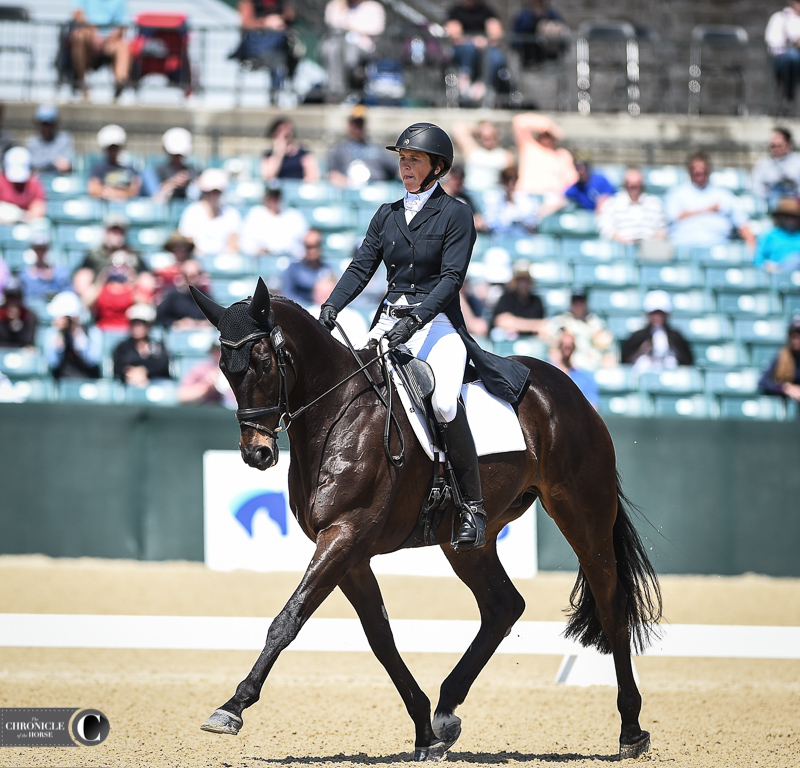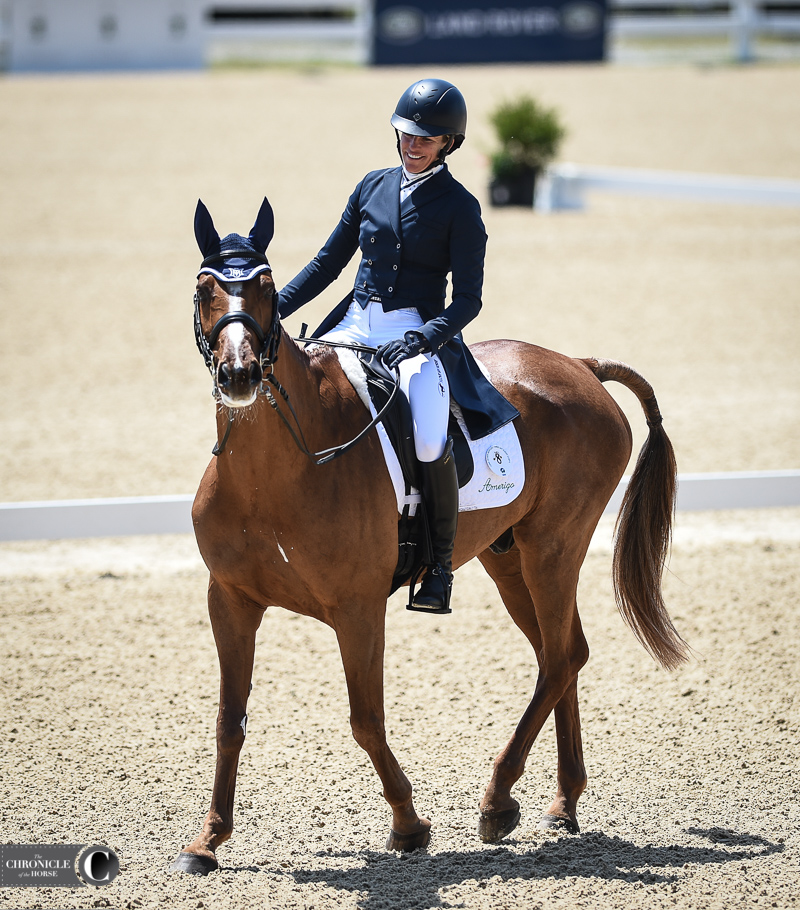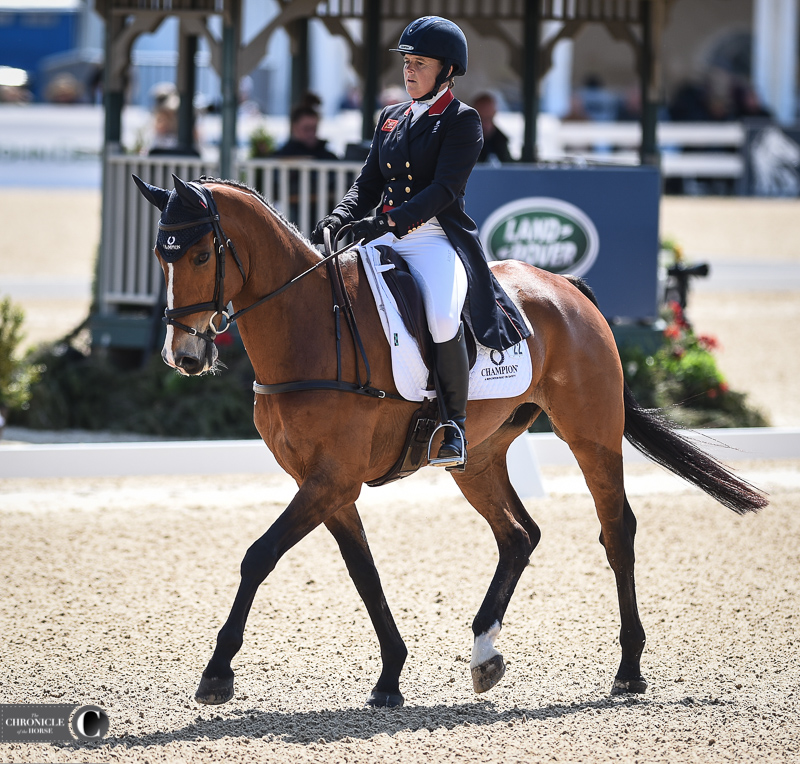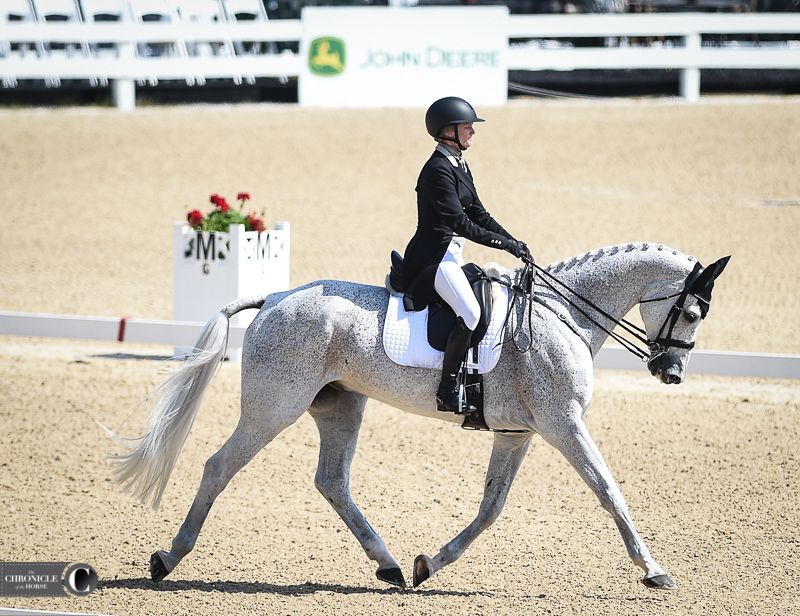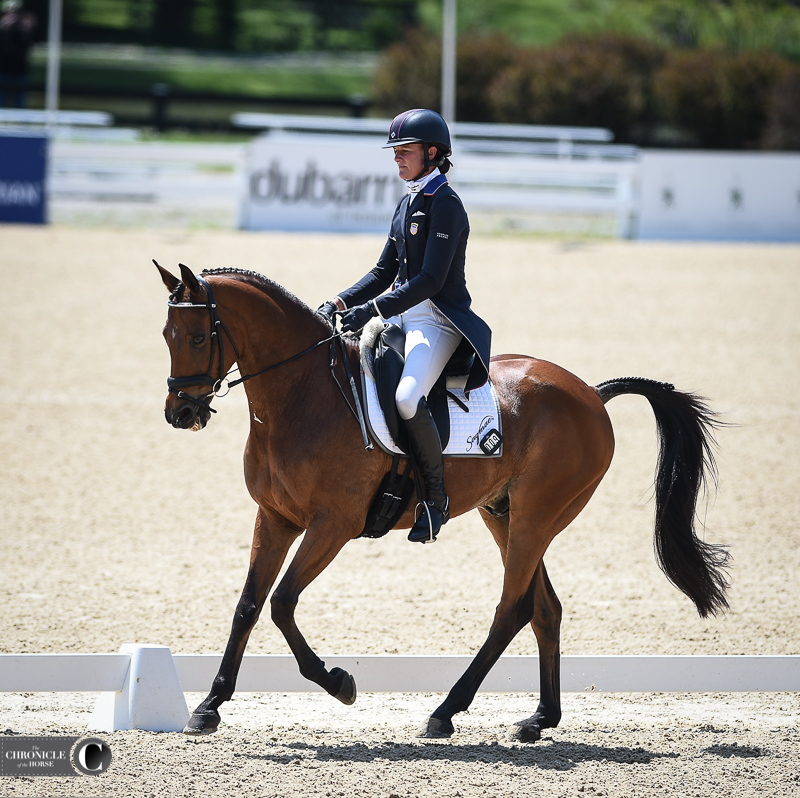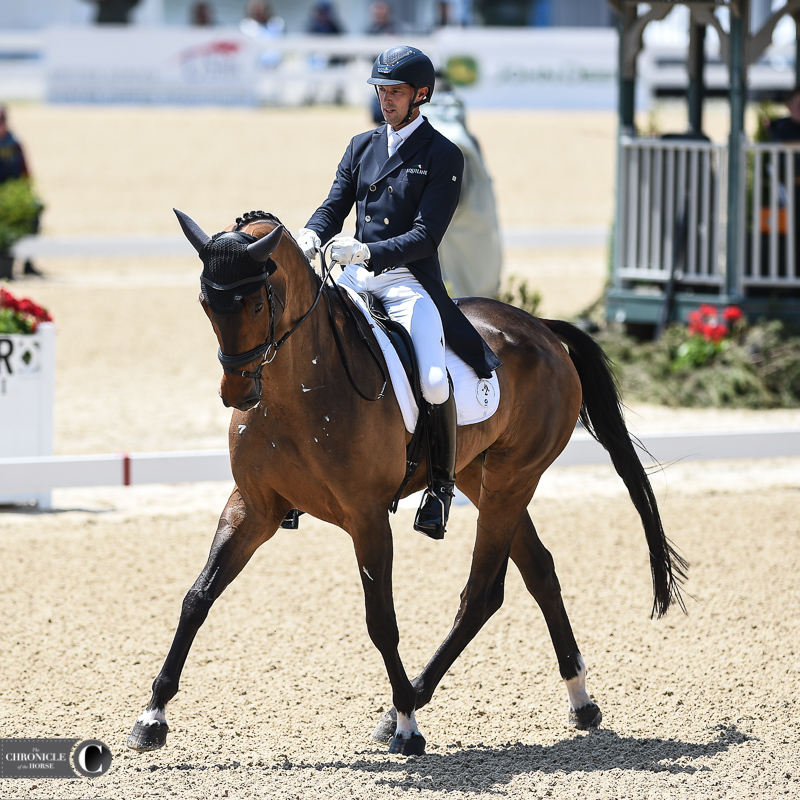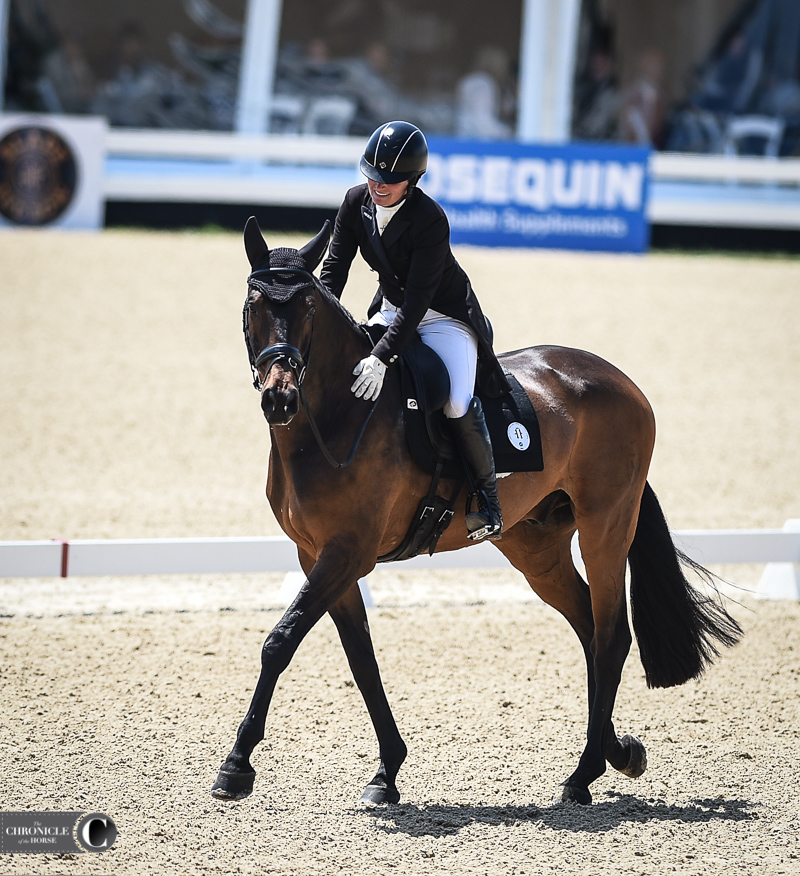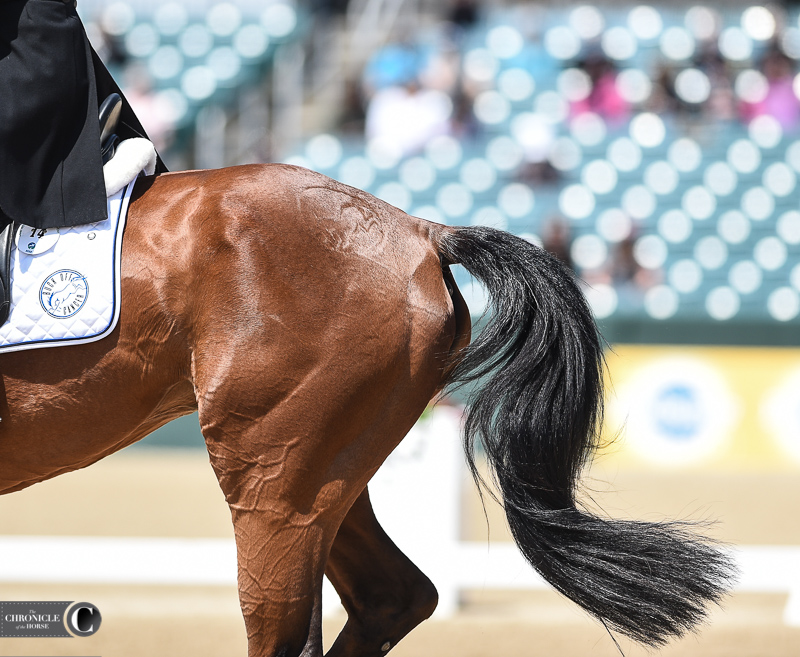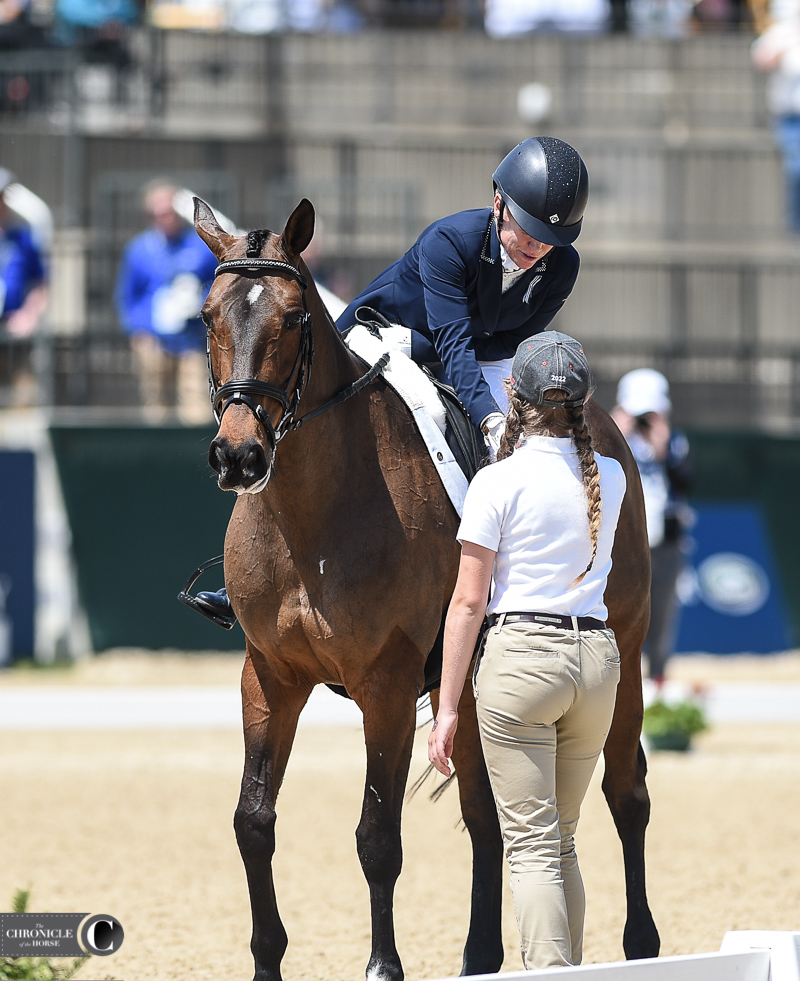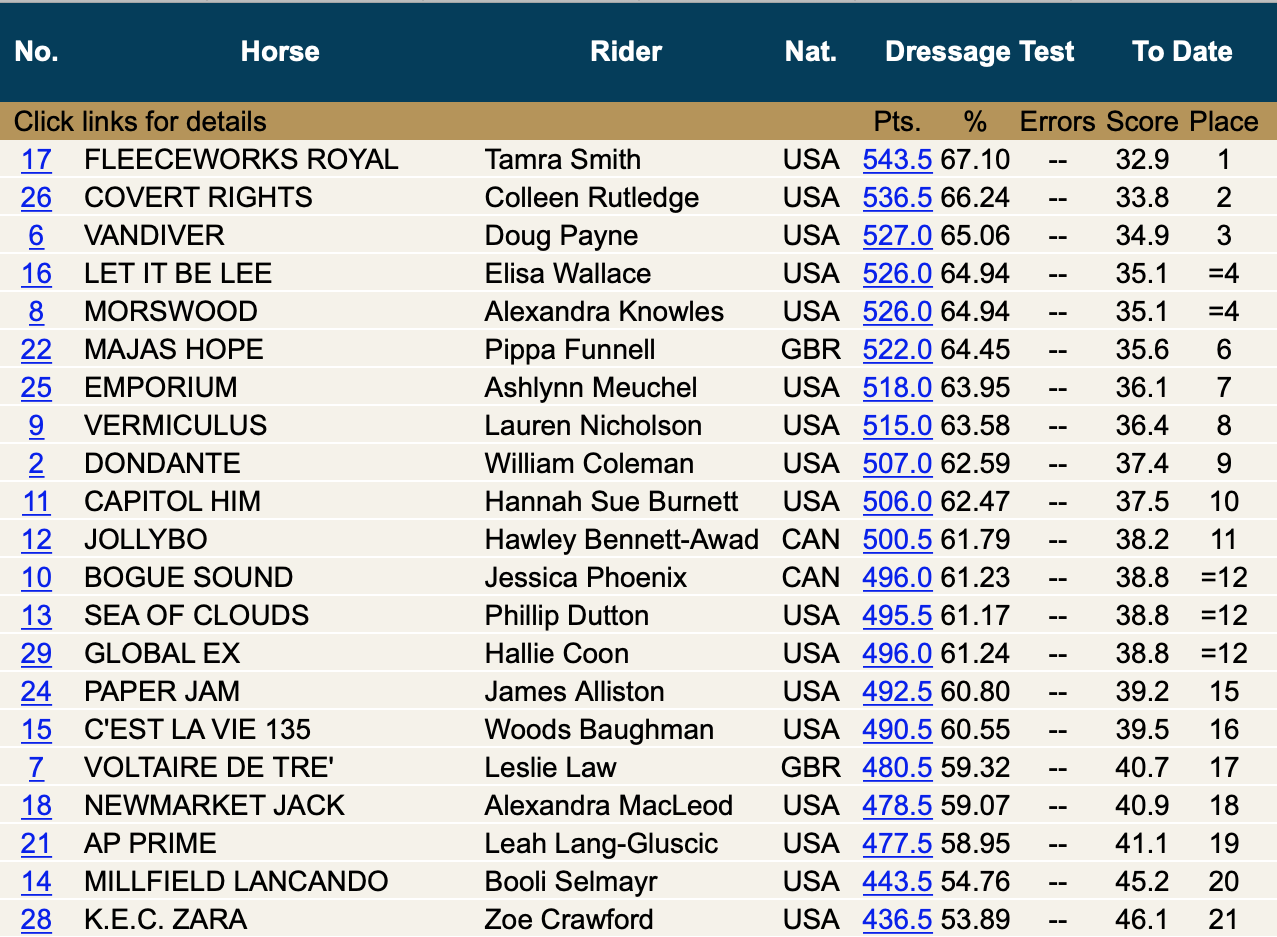 Looking for more info? Check out what you need to know here.
Results I Course Walk I Live Stream I COTH's Coverage I Schedule I Ride Times
The Chronicle of the Horse will be on-site all week for the Land Rover Kentucky Three-Day Event bringing you reports from each round of competition, beautiful photos and stories from the competitors. Follow along with all of our coverage here, and be sure to read our May 23 Kentucky Results issue for more in-depth coverage and analysis of the event.