Count the professionals who've competed in hunters, jumpers and reining, and you'd be hard-pressed to come up with an extensive list. Add in dressage, and that list gets even shorter.
Then include the caveat that all these competitions had to happen within the span of a week, and you've probably whittled the list down to one: Tommi Clark.
The hunter/jumper trainer took up competitive reining in 2019, and on Feb. 26-28, she added dressage to her repertoire of equestrian sports.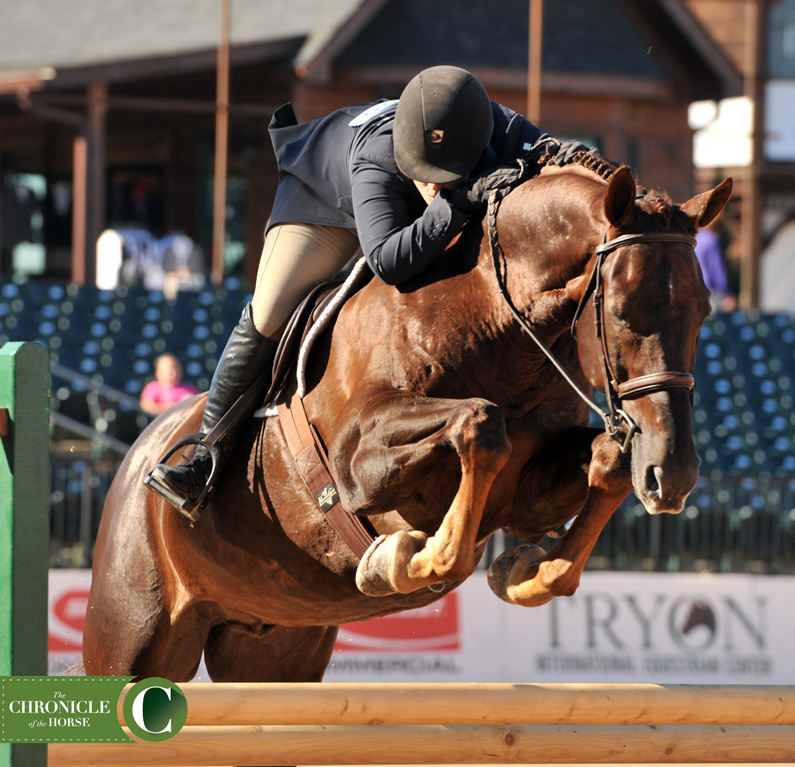 Clark, 31, entered the World Equestrian Center Dressage XIII in Ocala, Florida, on a bit of a whim. One of her friends, Skyler Evans, sent her the 7-year-old Westphalian gelding Exhilarate for some additional training. Clark has had success turning other dressage horses into hunters, but when she tried it with "Hudson," it quickly became clear that was not his forte.
"He's actually super talented," Clark said. "I was having so much fun I was like, 'Hey! I want to go to the horse show!' "
Her decision made, Clark began searching for a dressage saddle, and when she didn't find one in time, a friend loaned her one for the weekend.
"He was a little overwhelmed yesterday, so I didn't even get a chance to ride the test," she said. "I'd never actually ridden in a dressage ring until [Friday]. My circles could've been a little more circular, but other than that the test went very well."
They won their first class, training, test 2, on Friday with a 66.89 percent and rode two tests on Sunday, finishing the weekend with another win with a 71.89 percent.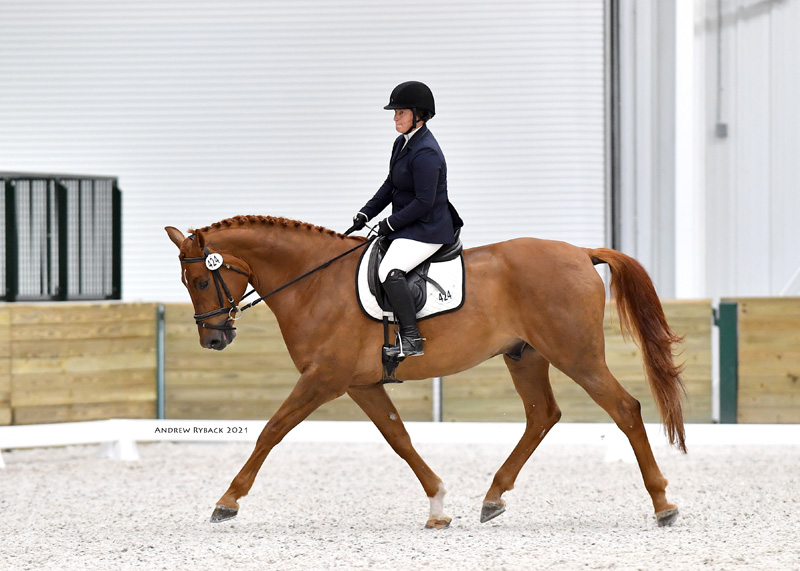 "I love getting experience in every ring," said Clark. "I think it's great for people to see different sports and different industries, and I think you can learn something from every single one of them."
Clark spent the first part of the week showing a handful of hunters and jumpers at the World Equestrian Ocala Winter Spectacular #8. She drove to the nearby HITS Ocala showgrounds to compete a hunter for a client before changing to black tack and lengthening her stirrups. Between her dressage tests, she took a road trip to Jacksonville, Florida, in order to compete her reining horse Diamonds Whiz Chex in the Florida Classic.
Clark, who is based in Tryon, North Carolina, picked up reining after she attended the 2018 FEI World Equestrian Games (North Carolina) with USHJA Green Hunter Incentive Program founder Colleen McQuay, who was there to see her grandson Cade McCutcheon win team gold and individual bronze. After a few days of watching the best in the world, Clark wanted to give it a try.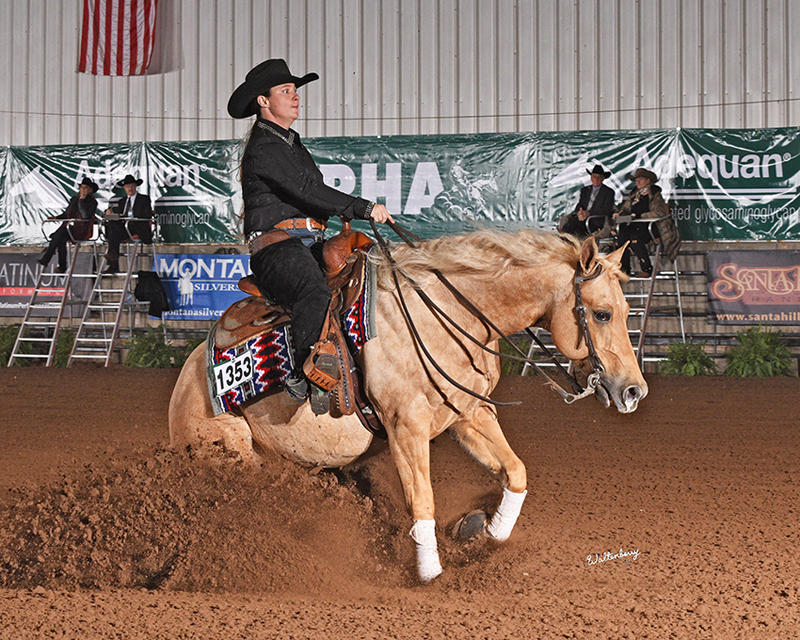 Steve Borders, who owns Clark's mounts, watched a few lessons—including one where she nearly got spun off—and surprised Clark by purchasing "Duke," an 8-year-old Quarter Horse (Whizkey N Diamonds—Little Chex 499) for her birthday. In her first season competing, Clark earned the 2019 Rookie Professional Reserve World Champion title from the National Reining Horse Association.
"The spinning and the sliding part my horse is awesome at, but his circles can be a little weak," Clark said. "He can be a little spooky, so keeping the circles willingly guided is a little challenging, but maybe some of that's me because that was my problem in dressage today too!"
The pair didn't compete in 2020, so this first show was about knocking the dust off, but Clark hopes to be in the running for a reining title again this year.
While she won't be trading her jump saddle for a dressage or western one exclusively, Clark will keep competing Hudson as long as he's in her barn.
As for which sport she'll try next? Barrel racing has caught her eye.