Ocala, Fla.—March 27
Daniel Coyle owes his brother Jordan Coyle a debt of gratitude for his win Sunday in the $500,000 Great American Grand Prix on Ariel Grange's Legacy.
"I have to say I had a big advantage today," Daniel said. "Yes I was third in the jump off, but Jordan had as good a round as he could have so that put the pressure on me to go as fast as I could. And thankfully that paid off, because if he hadn't done that maybe I wouldn't have just put as much pressure on myself. So for that reason, I'm at the front of the line today."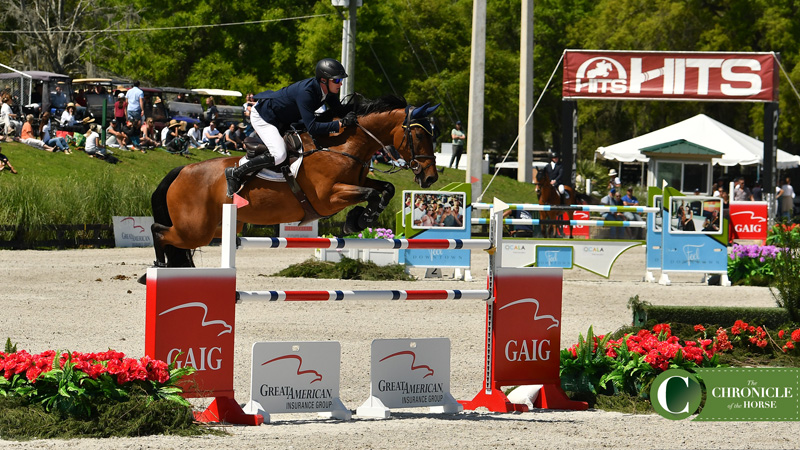 When Daniel saw Jordan do eight strides up the first line in the jump-off, he decided he could make up a bit of time by pushing for seven, and he did just that. Legacy even threw a shoe right before an in-and-out, but it didn't seem to bother her as she turned on the speed and made the seven riders who followed gallop to try to catch her.
Watch Legacy's jump-off round below.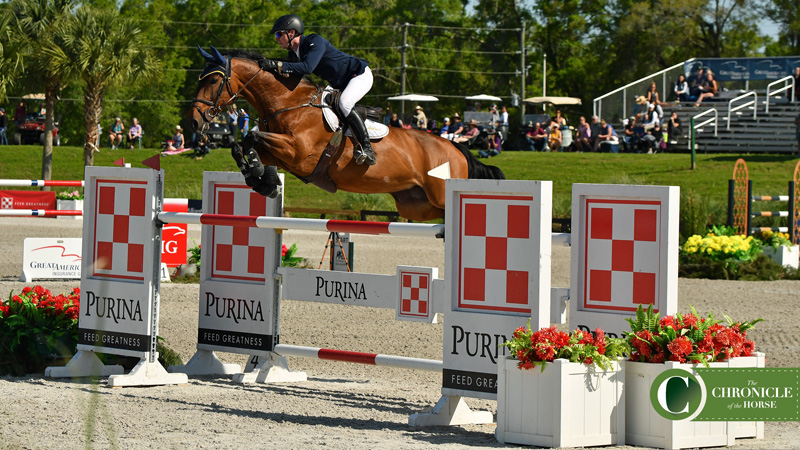 Kristen VanderVeen came closest to Daniel, finishing second on her third mount of the day, Bull Run's Risen.
"I actually didn't get to see [Daniel] go, but I really liked what [course designer] Marina [Azevedo] did with the jump-off," she said. "It was a really nice amount of open running, which works with the big horse that I have, with also a nice left turn and right turn, which is always great to have it on both sides of that. So I tried to use it to my advantage, and it worked out."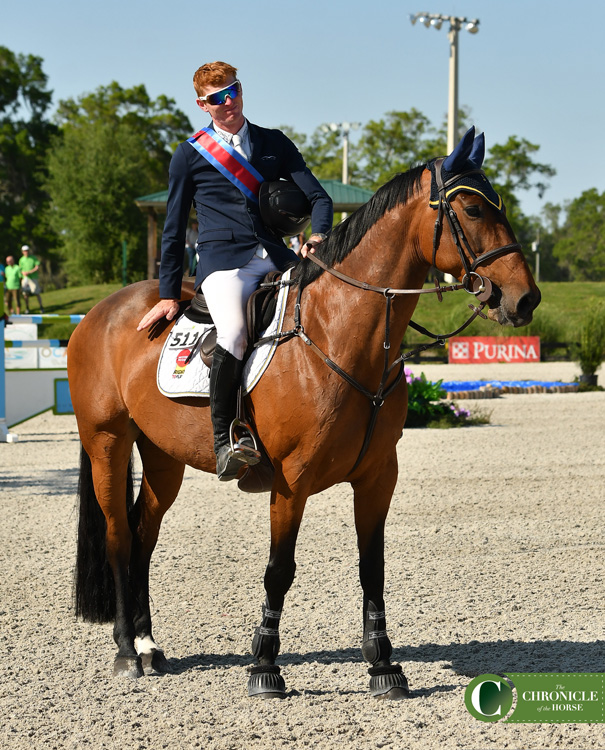 Australian Rowan Willis took third on his second of three mounts, Billy Guilder.
"Going behind two of the fastest riders, there wasn't much left to do just kick and hope," he said of his strategy for the short course. "I managed to beat one Coyle but not the other, but I was really happy with my horse. He tried his heart out and went as fast as he possibly could today."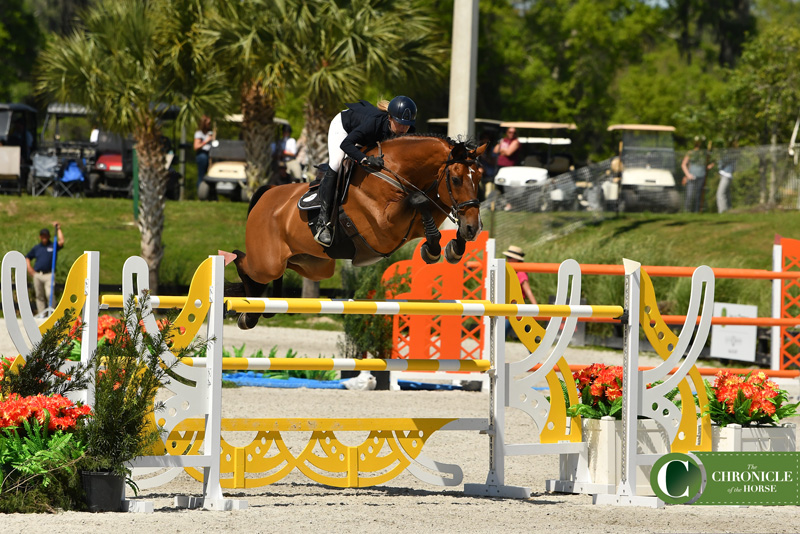 Forty-six horses contested Azevedo's first round course, which saw rails fall all over the 1.50-meter track.
"It was hard to build for the class because I haven't seen the riders before, but it was a very good group," Azevedo said. "For me I was expecting eight clear rounds, but I think footing was so good, the horses jumped so well and the ring for me, this ring is very nice."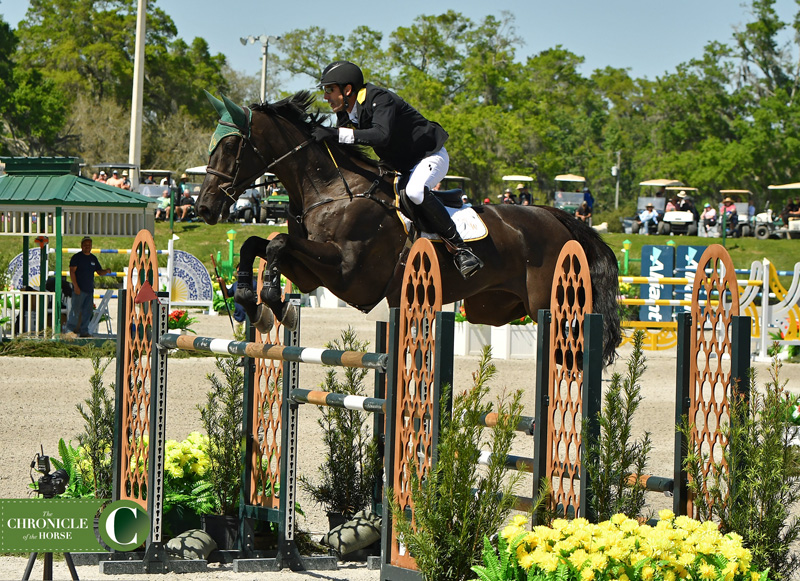 Daniel was thrilled for his horse, who's had a light season, but did finish second at the $216,200 Live Oak CSI-W Grand Prix (Florida).
"Legacy has been an amazing horse for me," said Daniel, who rides for Ireland but calls Cheltenham, Ontario, home. "I got her as an 8-year-old. I brought her along, and she did all the divisions and then the European Championships [Germany] last year with a top-10 finish. I've only jumped her three. maybe four, bigger classes this year. I've been, not saving her, but trying not to use everything at the start of the year. This was one of the goals obviously, and I'm hoping she goes to the [Ecco World Championships (Denmark)] and does something there."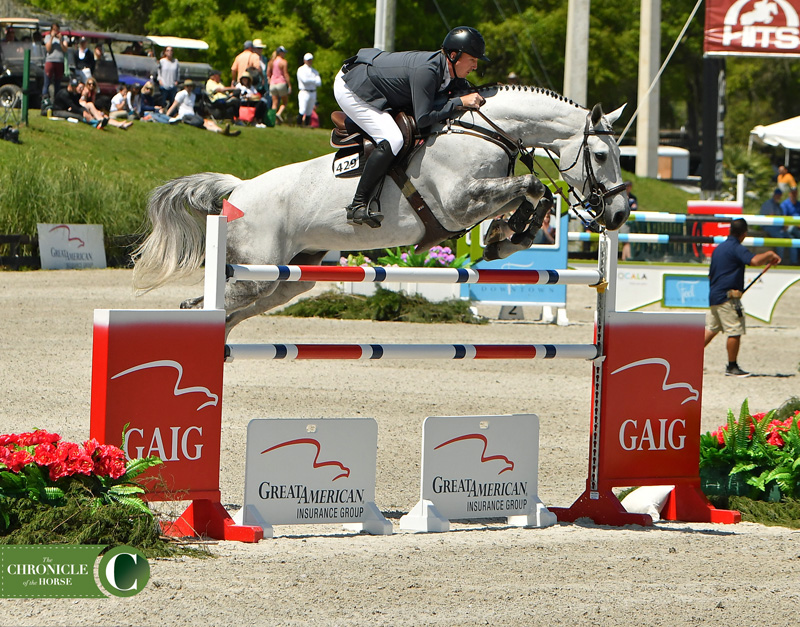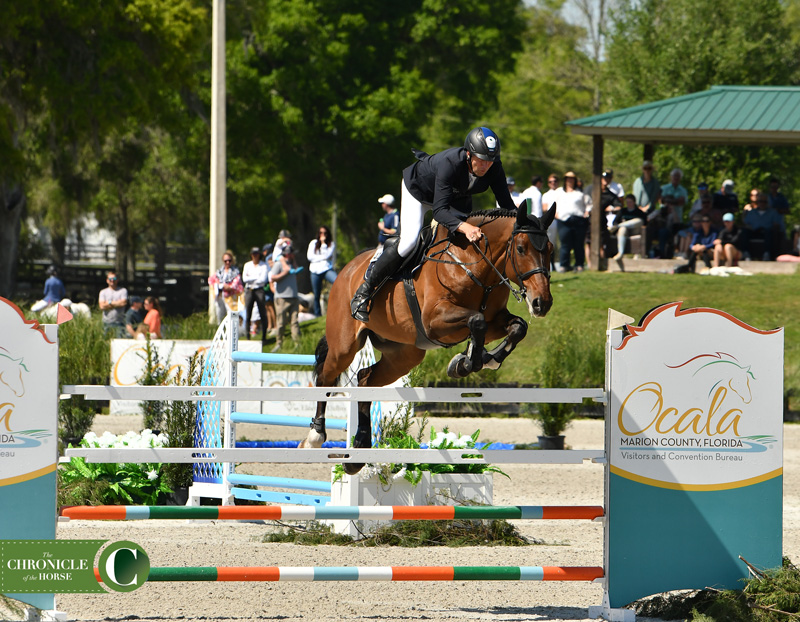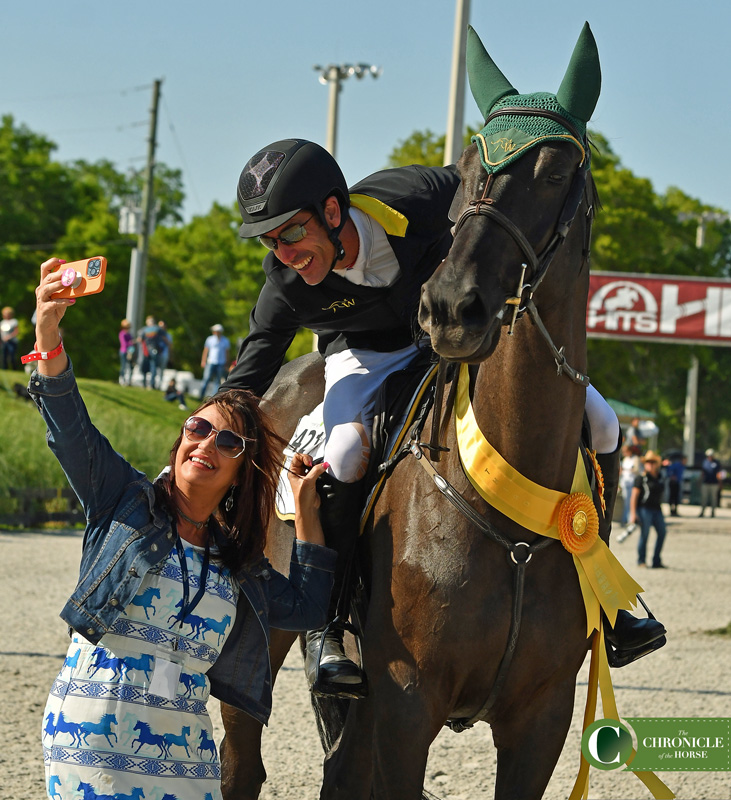 Horse / Rider / Country / Owner / Faults | Time
1. Legacy / Daniel Coyle / IRL / Ariel Grange / 0 | 38.526
2. Bull Run's Risen / Kristen VanderVeen / USA / Bull Run Jumpers Inc. / 0 | 39. 148
3. Billy Guilder / Rowan Willis / AUS / Rowan Willis and Peter Moore / 0 | 39.520
4. Ariso / Jordan Coyle / IRL / Elan Farm / 0 | 39.998
5. Cellisto / Andre Thieme / GER / Andre Thieme / 0 | 40.006
6. Eddie Blue / Devin Ryan / USA / LL Show Jumpers, LLC / 0 | 41.154
7. Valentine Car / Sharn Wordley / NZL / Fernando Cardenas Sr. / 4 | 38.052
8. Fedor / Scott Keach / AUS / Southern Cross Equestrian, LLC / 4 | 44.607
9. Kayack / Cassio Rivetti / BRA / HF Farms LLC / 8 | 41.715
10. Hangover / Devin Ryan / USA / Sascha Abramson / 12 | 43.682
See full results here.