Top British show jumper Ben Maher added a new horse to his string just before the start of the Winter Equestrian Festival, and while the ownership change might have been under the deadline for the 2016 Rio Olympic Games, this one's not really a team prospect.
Rio is an adorable mini that Maher and his girlfriend Sophie Gracida rescued, so the jumps might be a bit big for him. But what he lacks in height, he more than makes up for in cuteness and personality. His name of Rio is in honor of the upcoming Olympic Games in Rio de Janeiro, however!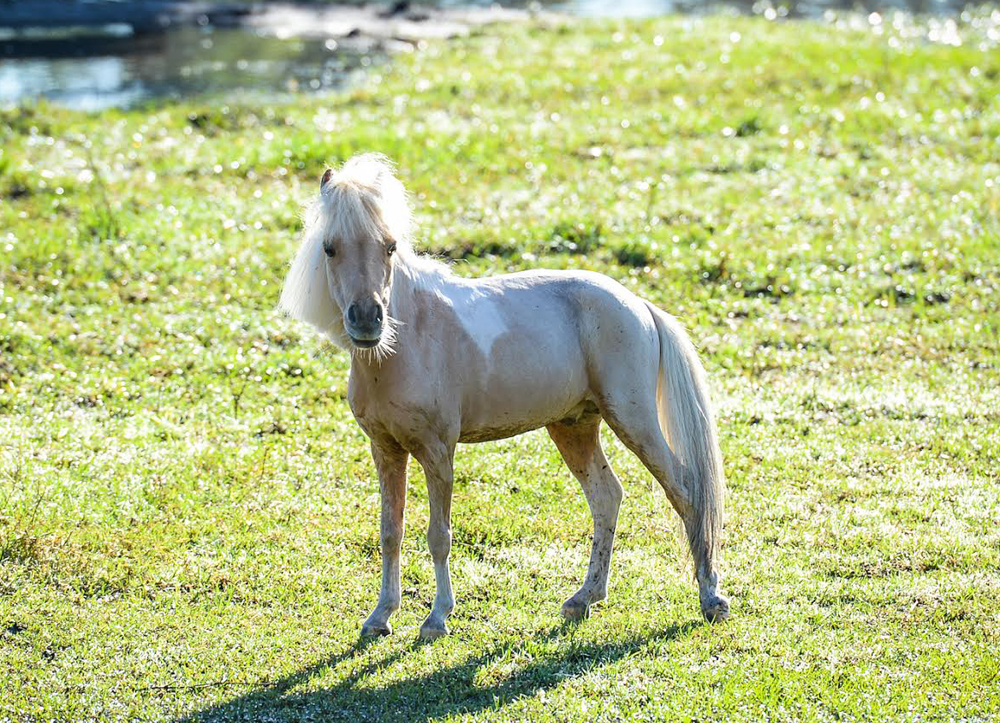 Rio enjoying his new home. Photo by Erin Gilmore
Gracida had wanted to rescue a miniature for a while, and she reached out to Josh Dolan of the Peeps Foundation, which rescues miniature horses from around the country, and described to him the kind of miniature she was looking for—small and multi-colored.
You can read more about the famous mini, Peeps, who inspired Dolan to start his mini horse rescue, in "From Rescue To Mascot, Peeps Is The Life Of The Party."
Dolan contacted her when he came across a malnourished miniature paint stallion in North Carolina that fit the description, and Gracida immediately agreed to take the horse. The rescue arrived at Gracida's father's polo farm in Wellington Preserve (Fla.) in early January.
"When he first arrived, he had so much hair that it made him look so much bigger than he is," Gracida said. "We clipped off his hair, and he's really only a teeny bit bigger than our Boxer dogs."
When the tiny stallion first arrived, he was emaciated, but in just 10 days he put on significant weight and boasted a much healthier appearance.
"You could see his little ribs," Gracida said. "He didn't look so well, so we just gave him grass and hay all day long and kept him munching away. We give him so many treats, too, but we have to actually pull the treats apart and bite into the apples for him, because his mouth is so little."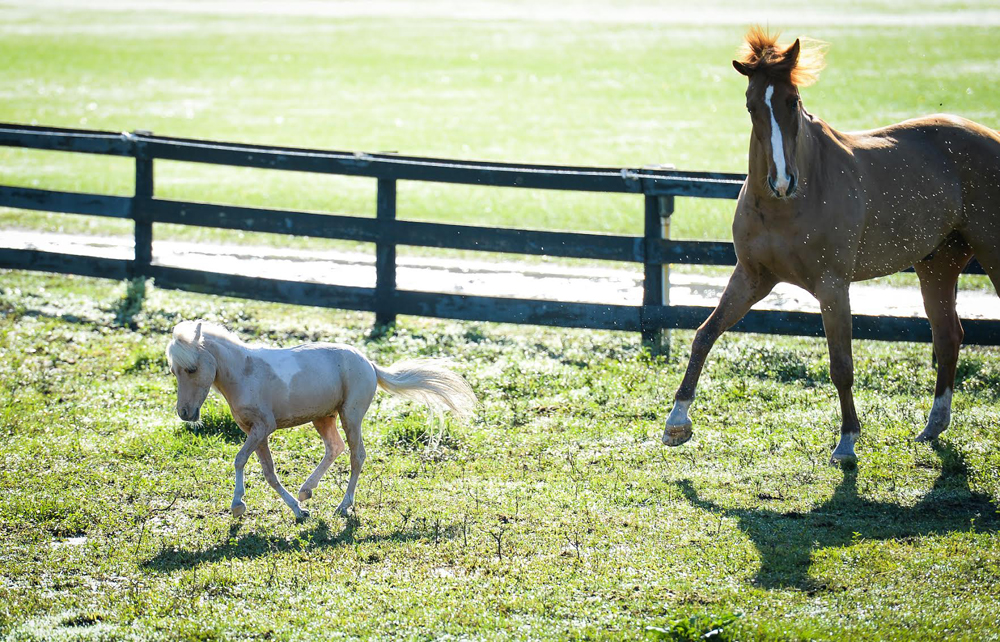 Rio kicking up his heels with pasture-mate Sirocco. Photo by Erin Gilmore
Gracida and Maher had trouble coming up with a name for the miniature on their own, so they posted an inquiry on social media. Almost 4,500 of Maher's fans responded on Facebook with potential names; they ultimately chose, "Rio."
"We couldn't decide what name to give him, because he had such a special personality," Gracida said. "He's like a dog. He follows you, he comes when you call his name, and he's just so affectionate. We were going back and forth, and Ben came up with the idea of putting it on Facebook to see what kind of reaction we'd get. He has over 200,000 followers, so we knew we were bound to get some good names!
"We liked Rio the best, because we thought it was fitting," she continued. "With it being an Olympic year, it was just really meaningful."
Rio is turned out daily with a chestnut Dutch Warmblood gelding named Sirocco. He will remain in Wellington until the spring, when he will travel home to England with Maher and Gracida.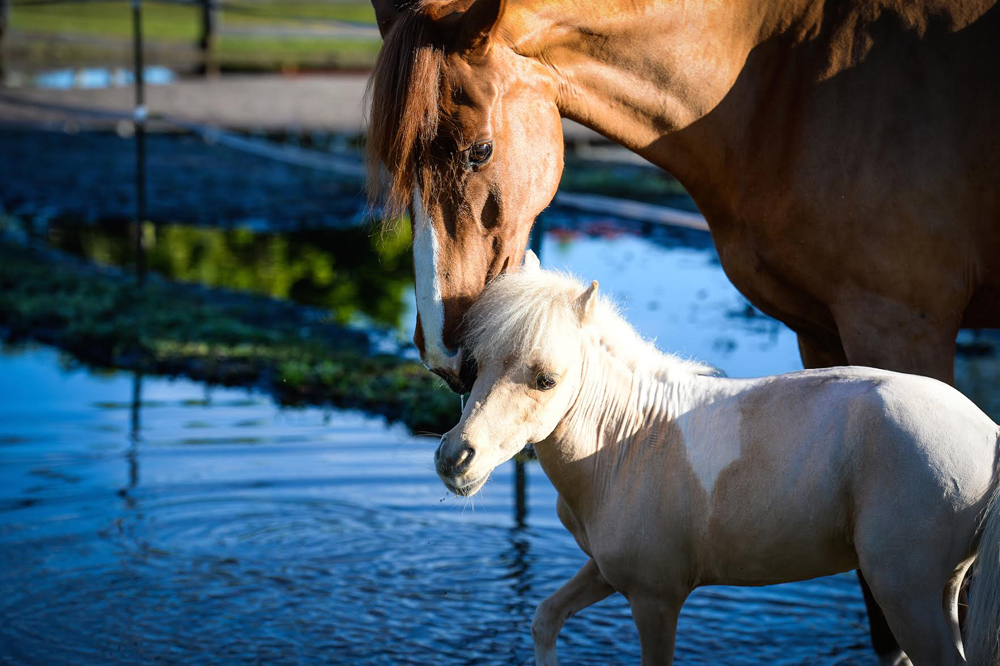 Rio and Sirocco playing. Photo by Erin Gilmore
"Because he's so small, they're going to have to build him a crate for the plane—like an oversized dog crate!" she exclaimed.
It's safe to say the miniature has become part of the family. He's even won over Maher. "At first he wasn't sure, but now he loves him," Gracida said.
"What they do [at the Peeps Foundation] is pretty phenomenal," she added. "They do everything themselves and they do it out of charity. I think it's amazing."