Wellington, Fla.—Feb. 19
From the moment Bertram Allen picked up a gallop on Emmylou for the jump-off of the CHF 140,000 Kask Grand Prix CSI3* during Week 6 of the Winter Equestrian Festival, it was clear he was going for the win. The Irishman had won this grand prix the past two years, and he was eager to make it a three-peat.
He was on the right horse to do it—Emmylou is a small horse who is adept at changing her balance in the blink of an eye from brisk gallop to the compressed stride needed for a delicate vertical. Even when she found a bold distance to the final oxer, there was no doubt she'd leave the rails in the cups.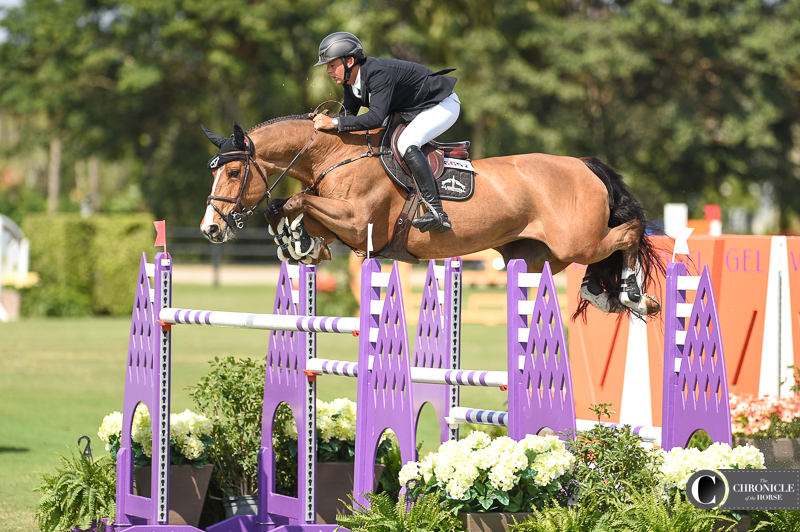 No one came close the pair's time of 36.86 seconds in the 10-horse jump-off, and they cemented the win over Cathleen Driscoll and Arome. Amy Millar and Truman finished third.
"The jump-off went to plan," said Allen. "My horse is naturally very fast, so I just tried to keep it as smooth as I could. Obviously the jump-off was still big. There were quite a few faults, so I just tried to get the right happy medium between going fast enough and leaving all the jumps up."
Allen watched the 11-year-old Irish Sport Horse (Billy Mexico—Candylupe, Lupin Z) compete with Norwegian rider Johan-Sebastian Gulliksen for about a year before he secured the ride a little over a year ago.
"She's a very very good jumper and that caught my eye," he said. "Then just the more I watched her, the more I liked her, and she's such a fighter, and she's very fast also.
"She's a special little horse," he added. "She tries so, so hard. I get great satisfaction out of having good results with her."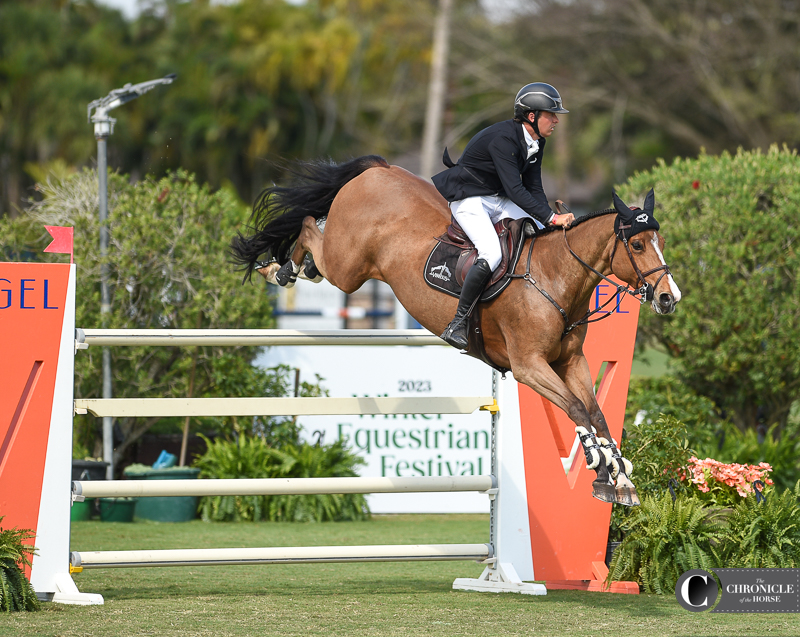 He made this show a target for the mare, and with a top placing, he said she'd deserved a week off.
"She's a lovely horse in the barn, she's very relaxed and easygoing with everything," he said. "Then when you jump her, even the exercises at home is fine, and the minute you start jumping she lights up, and I think she likes her job."
Allen said he'd continue to look for similar classes to show the mare off.
"She's more of a speed horse, but I don't like to run her too often in the small speed classes," he said. "I try to target some nicer classes, and she seems to be doing that. If I make the right plan and give her a chance she seems to be handling it good."