Gulfport, Miss.—March 9 
Every time Holly Shepherd headed out onto the grand prix field at the Harrison County Fairgrounds, she scoped out her track after the trot jump. There was a tight rollback between the jump and the gazebo in the middle of the ring, and it just kept calling her name.
On her last of four rides in the handy round of the $15,000 USHJA International Hunter Derby, Kodachrome, she finally took the chance.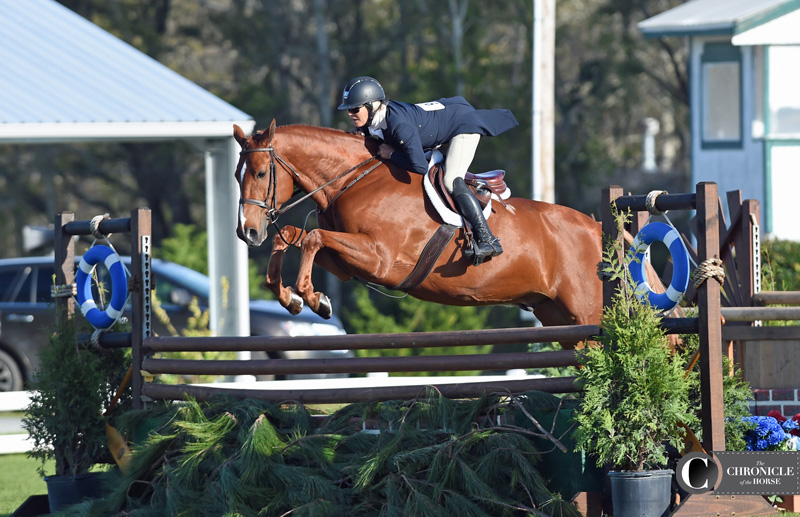 "I debated it on one or two, but he's had that kind of experience, and he handled it like a grown up," said Shepherd, who is based in Mobile, Alabama. "He was awesome—best trot jumper ever.
"It was very hard, and the judges were rooting me on," she continued. "They were like, 'Do it, do it, do it.' When I was going by they were like, 'Yeah!' That was fun, but he was great. It's a fantastic horse to have the ride on, and his owner is lovely."
The gutsy move paid off with big scores from the judges, including 10 handy bonus points from one panel, to take a commanding lead of 394 over second-placed Sarah Young and White Lightning, who scored 361.
Shepherd got the ride on Nina Moore's 10-year-old warmblood midway through last year after Moore approached her about taking over the ride on the striking chestnut.
"I was obviously super lucky to get the ride," said Shepherd. "I was in Chicago for the derby there, and Nina Moore came up to me and asked if I could ride her horse. I know she owned the property, but I didn't know she owned Kodachrome. I said, 'Sure, I have one spot left,' and she said, 'It's Kodachrome,' and I said, 'Absolutely, no problem!' So I did him in the first derby there, and he got third. He was a little new for me. He's been really good ever since."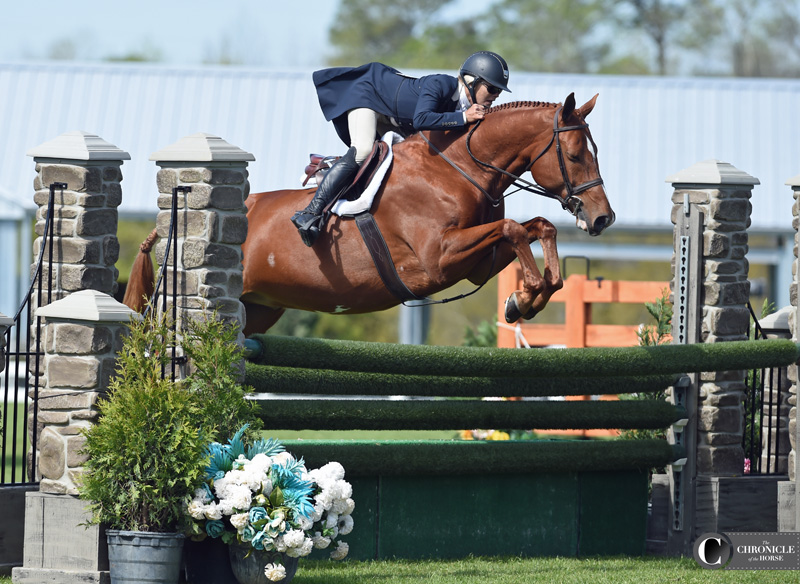 The pair earned their first International Hunter Derby win at the Atlanta Fall Classic II in November. They were first in the ring for that class, so when "Foster" drew the No. 1 spot in the derby during Week 5 of the Gulf Coast Classic, Shepherd hoped it was a good omen.
"We had to go in first, which is always a tough spot to go in," said Shepherd. "But we went first in Atlanta, and he won there, so I said, 'Let's lay down the law here and set a high bar.' He had a hard rub in the first round, but he went beautifully, and it was probably the best trip I've ever had in the handy. He jumped incredible.
"The challenging part is starting with a really long first jump," she said of the first round. "It's hard to find a distance when the jumps get really long, so I think getting past the first jump, I took a deep breath after that. The course was nice; it gave you options everywhere. The jumps were beautiful, but as far as difficulty, I think some of the hardest things were out there. Your horse is sort of going to stare at that hay bale [at fence 4] a little bit, so you have to be prepared on the front and the backside because you have an option after that. That changed up some peoples' rides a little bit, but overall it was very smooth, very nice."
Shepherd was the busiest rider with four entries in the 22-horse field, but it paid off for her when all four moved onto the handy round. Her other three entries, Cesar De Lison Z, Flamboyant and Longstreet slotted into fifth through seventh.
Next Shepherd will head to HITS Ocala (Florida) to contest the hunter derby there at the end of March before heading down to Wellington, Florida. Foster is the defending champion in the derby at the Winter Equestrian Festival, winning in 2016 with Russell Frey and 2017 with Kelley Farmer, so Shepherd hopes they can keep the trend going.
Results from Gulfport can be found here.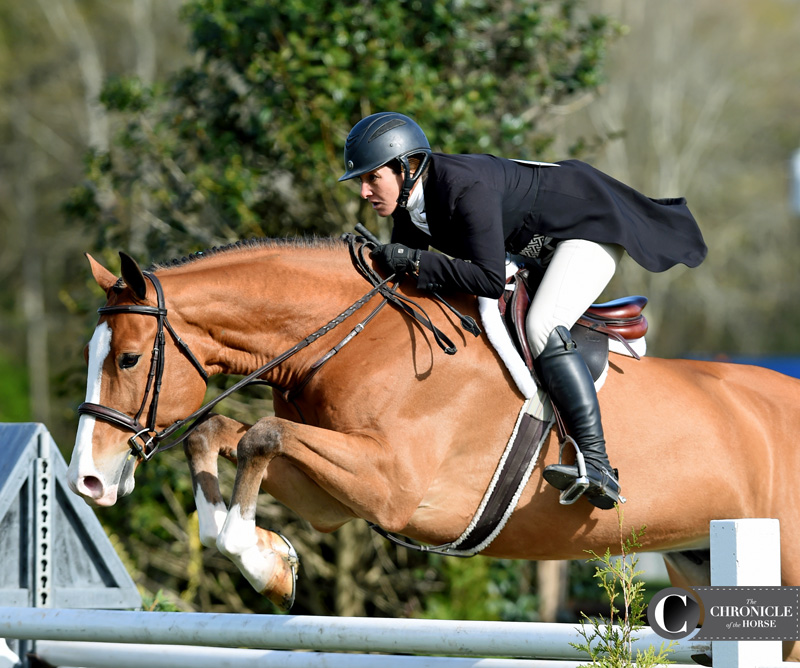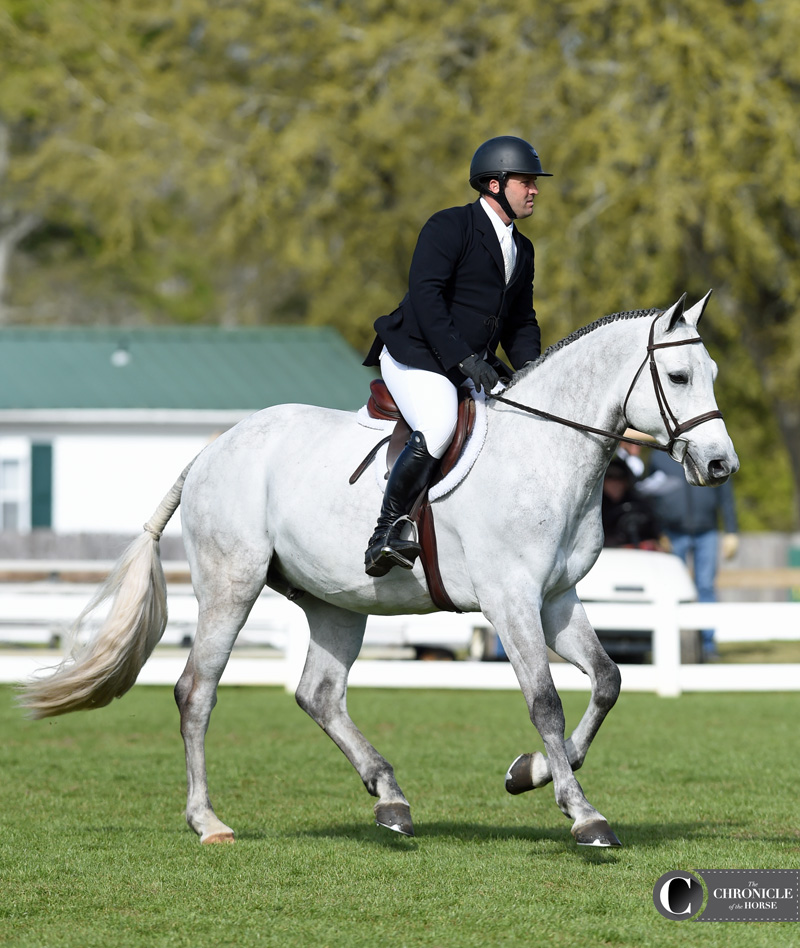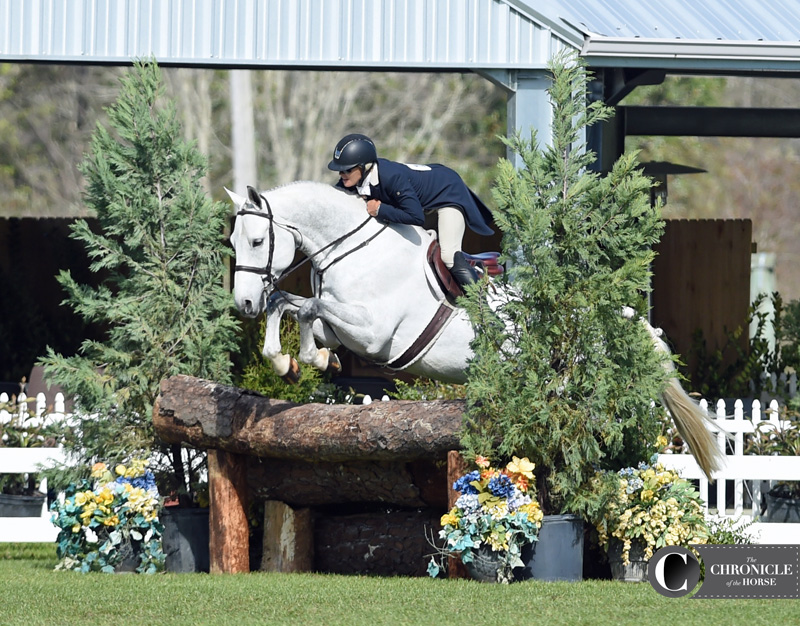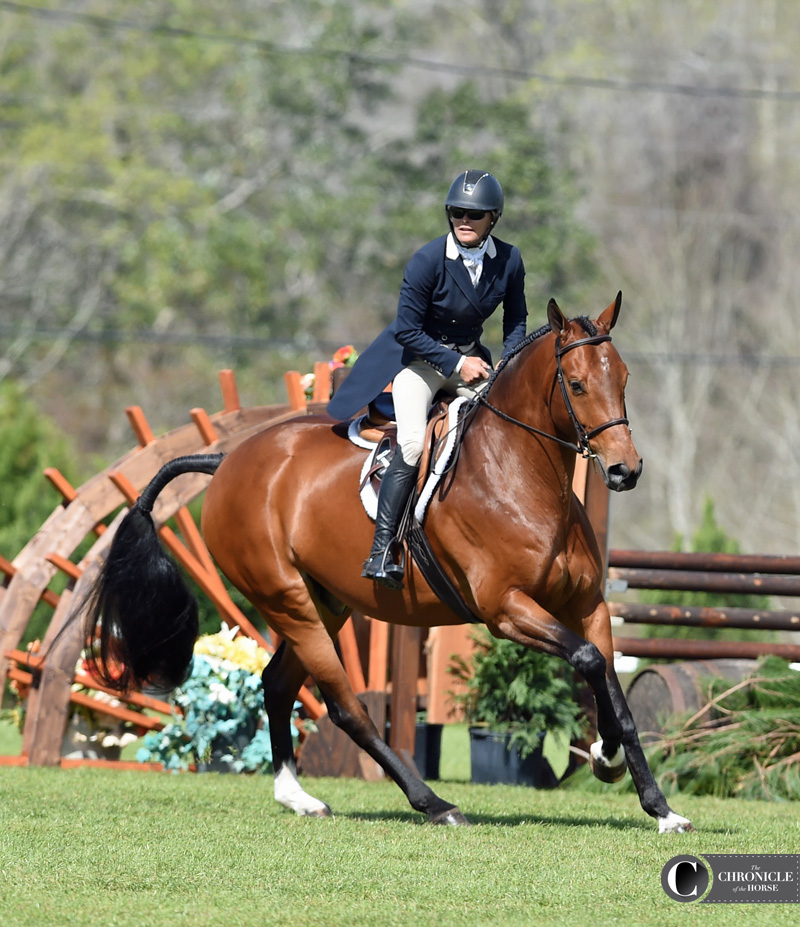 2018 Gulf Coast Classic USHJA International Hunter Derby
Kimberly Loushin / Mar 9, 2018 2:02 pm