Lexington, Ky.—Nov. 3
Irishman Shane Sweetnam may originally hail from across the pond, but he's been based in the United States for more than 10 years and has had a long partnership with Spy Coast Farm in Lexington, Ky. And on Thursday night at the CP National Horse Show, he won one for Spy Coast's home base aboard the stallion Chaqui Z. They captured the top prize in the $130,000 CP Grand Prix, a qualifying class for the $250,000 Longines FEI World Cup qualifier on Saturday night.
Spy Coast Farm is known for its breeding program, and Sweetnam is proud to have Chaqui Z representing the business well.
"This is home for us in the summer, so it's great to win and for him being a great stallion. We haven't won too much together," Sweetnam, 35, said. "We've always been consistent, so it's great to win a good class like that."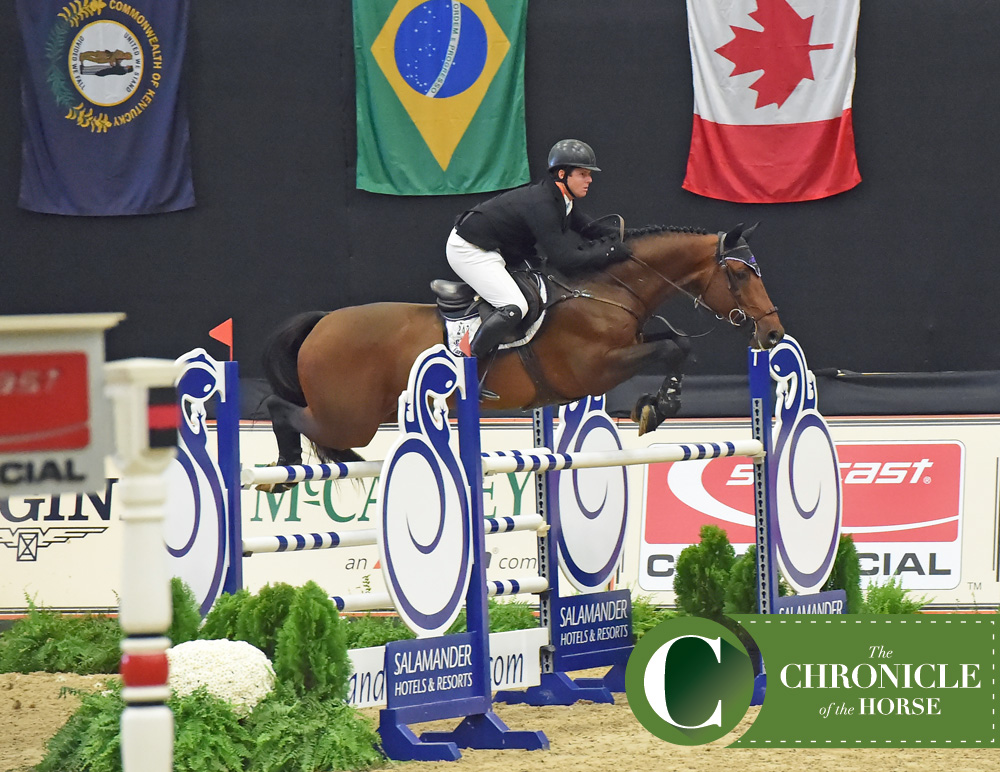 Shane Sweetnam and Chaqui Z. Photo by Ann Glavan
A starting field of 44 pairs contested the Michel Vaillancourt-designed grand prix track, with 10 qualifying for the jump-off. Sweetnam was the trailblazer of the pack jumping off first, but his time held up for the win.
"I absolutely was not expecting that," Sweetnam said. "I was pretty tight everywhere, but I wasn't galloping fast and taking big risks, so I thought when I came out maybe I would be in the top four. But everything seemed to work out, and today was my day."
"I think Shane is being a bit modest when he says he didn't expect to win this class," said second place finisher Charlie Jacobs—he rode Cassinja S to the red ribbon. "I was in the stands watching him go, and I had aspirations to maybe go really fast and have a crack at it, but I watched him go and thought maybe I should back off the gas and focus on a nice clean round."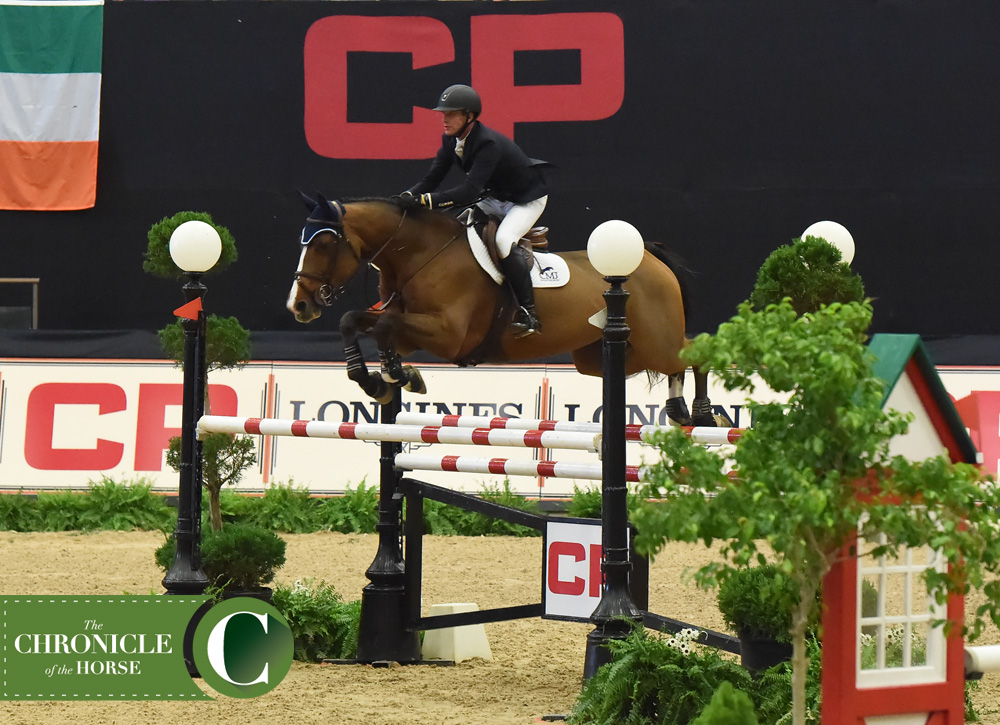 Charlie Jacobs Cassinja S. Photo by Ann Glavan
The goal for many riders in Thursday's class was to make it through to Sunday's World Cup qualifier, where valuable points will be up for grabs to qualify riders to compete at the 2017 Longines FEI World Cup Final in Omaha, Neb. But Sweetnam isn't too focused on the World Cup yet.
"I'm a bit far away at the moment, but you know this week if I went well, and Toronto next week I go well, you never know. We'll see how it goes," Sweetnam said.
Sweetnam has other goals in mind for the talented stallion.
"We have the European Championships next year, and he's the right age next year—he'll be 11," Sweetnam said. "This year he's 10, and [the Irish] didn't have a team at the Olympics, so that was never going to happen. And then last year he was a bit green as a 9-year-old to do the European Championships in Aachen, so next year could be a good year for him. We'll see."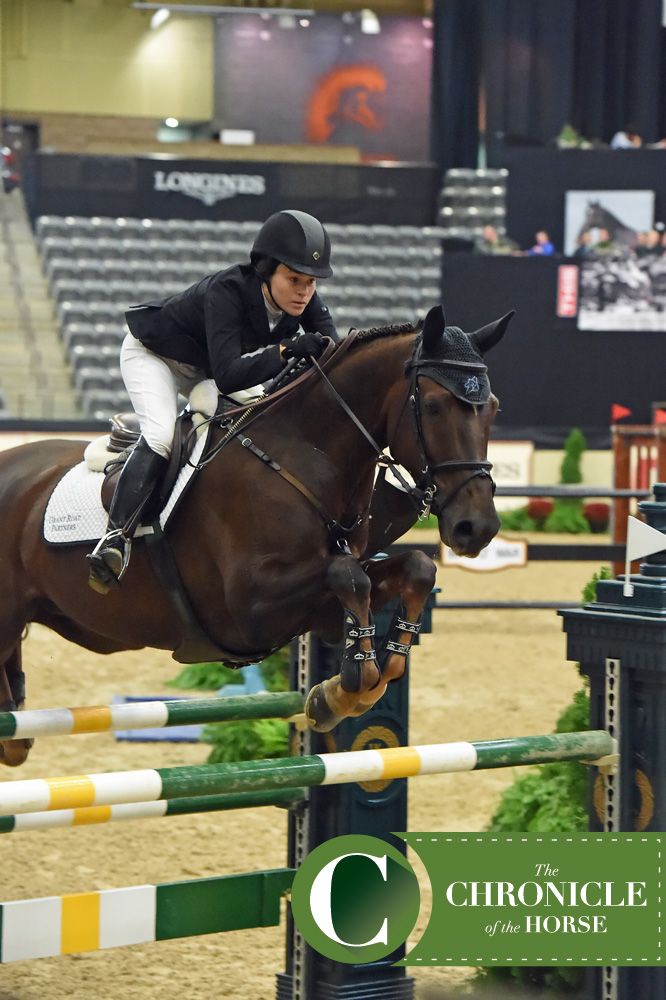 Katie Dinan and Dougie Douglas took third place. Photo by Ann Glavan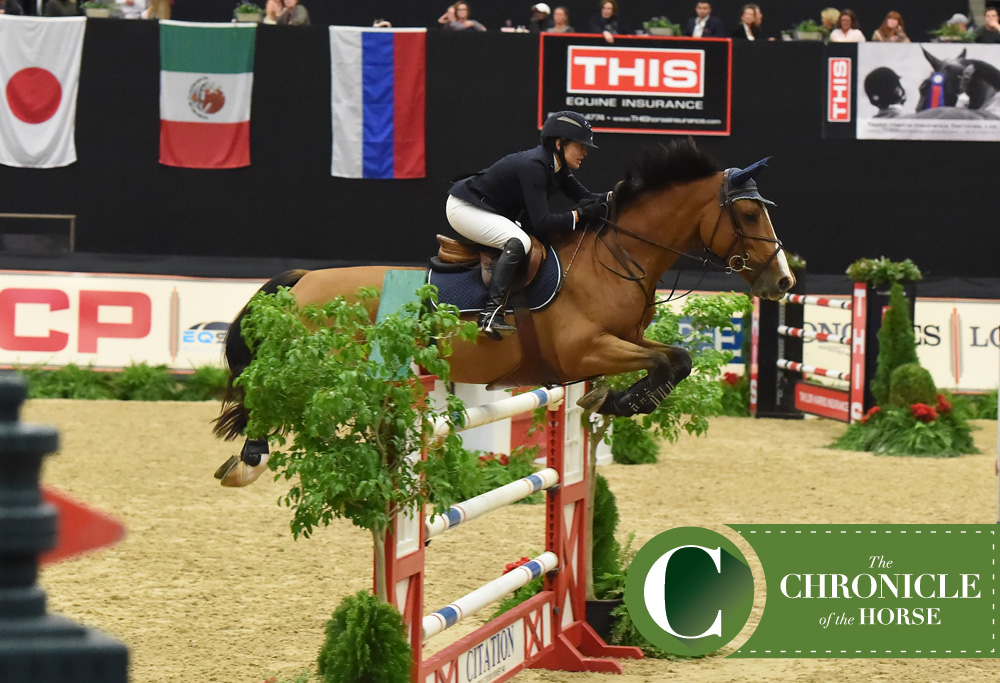 Margie Engle and Abunola took fourth. Photo by Ann Glavan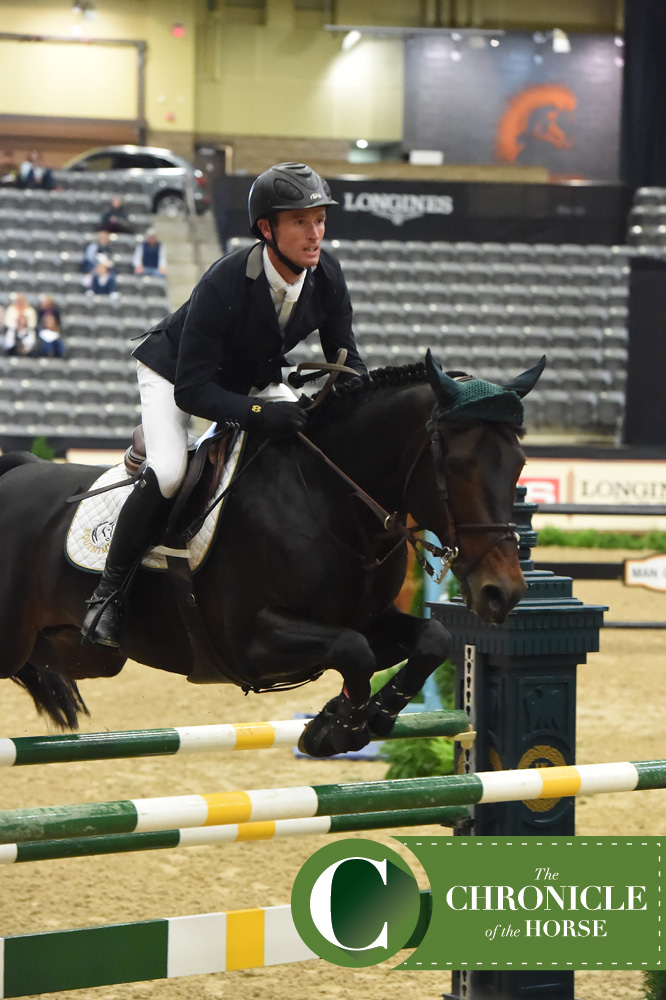 Richie Moloney and Carrabis Z took fifth. Photo by Ann Glavan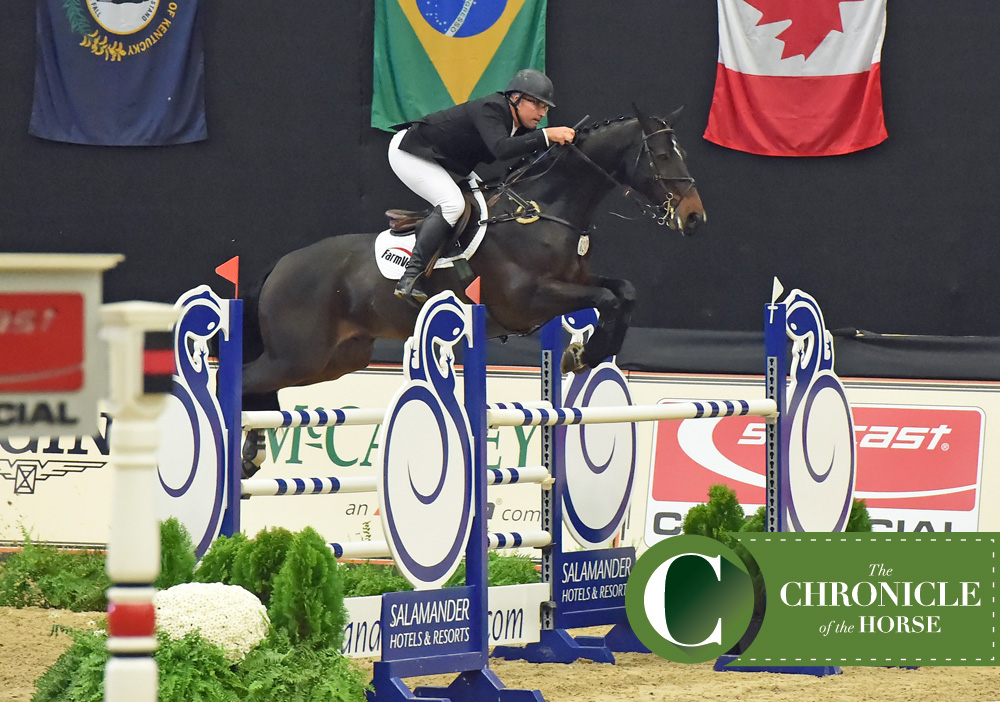 Aaron Vale and Finou took sixth place. Photo by Ann Glavan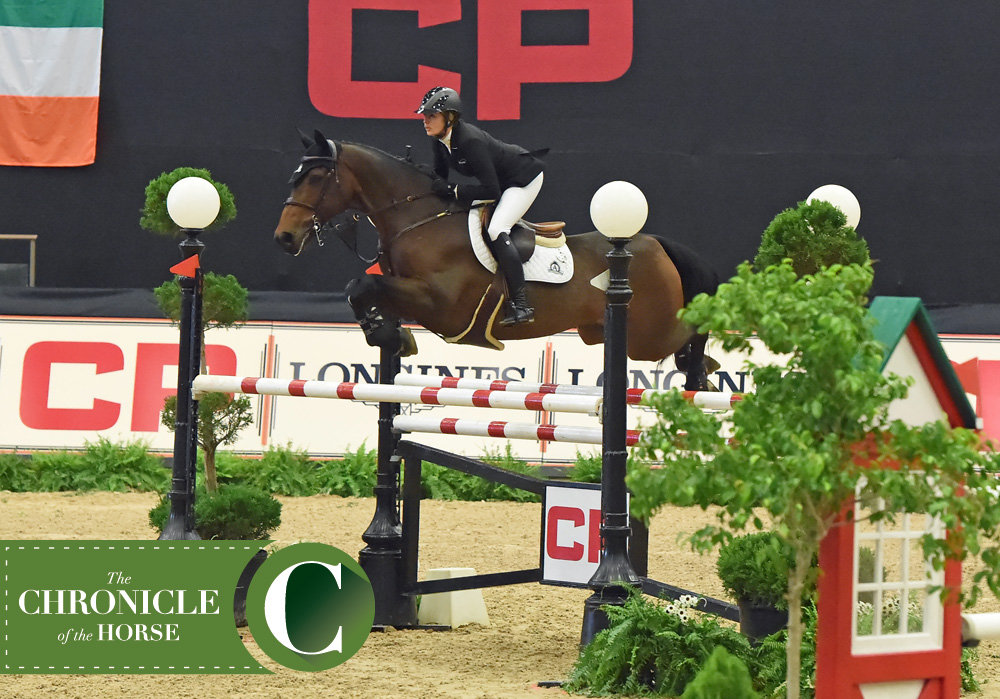 Tiffany Foster and Victor took seventh. Photo by Ann Glavan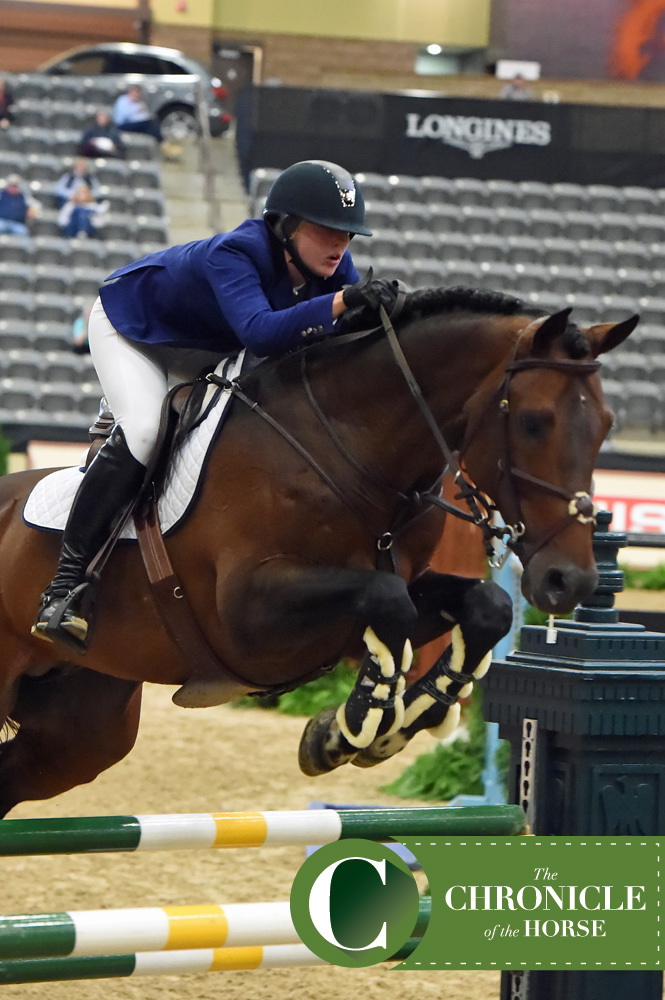 Audrey Coulter and Capital Colnardo took eigth. Photo by Ann Glavan.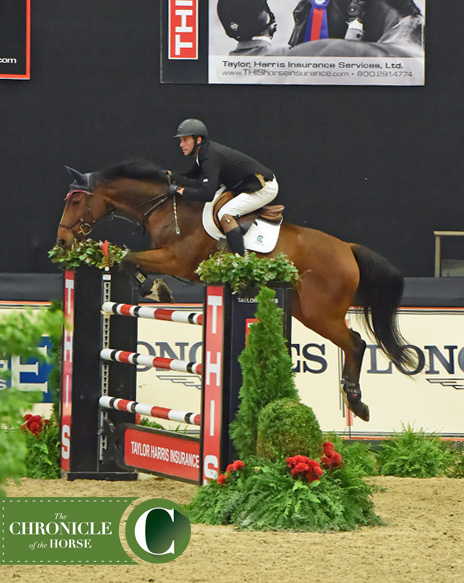 Nick Novak and Dirkie Z took ninth. Photo by Ann Glavan.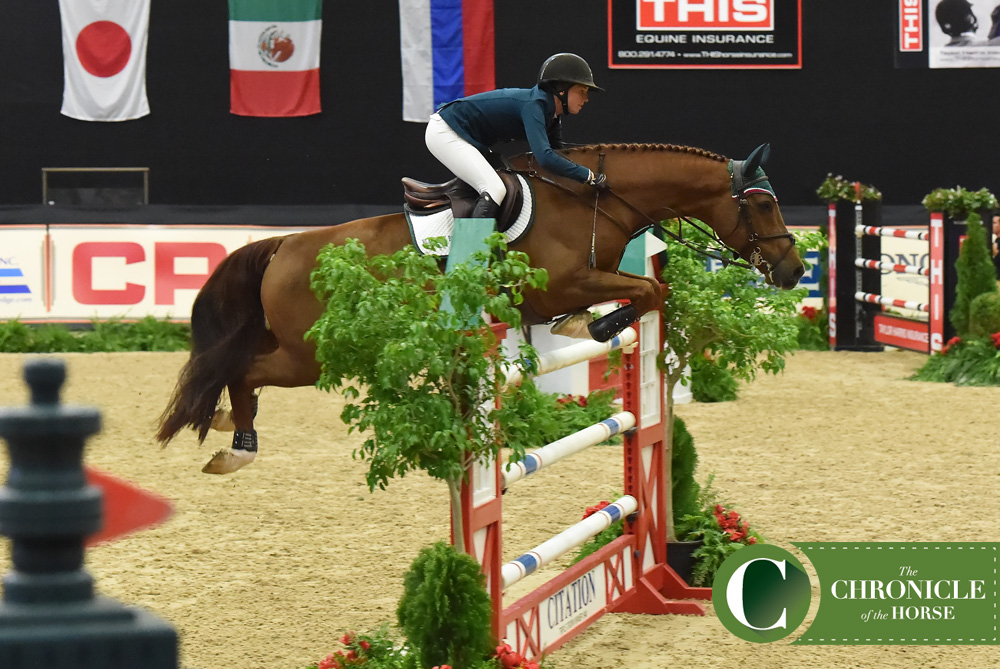 Ali Wolff and Casall took 10th. Photo by Ann Glavan

Want to know what happens when at the National Horse Show, and how you can watch from home? Click here! See full results and check back with the Chronicle later in the week for more from the National Horse Show, and don't forget to check out the Nov. 24 issue of the magazine for more in-depth coverage.