Devon, Pa.—May 26
It's not hard to fall in love with the gorgeous hunters showing off in the Dixon Oval, and on a day full of five different open hunter divisions, there were lots of stunners who caught the eye (and impressed the judges!). Here are a few…
Ashcroft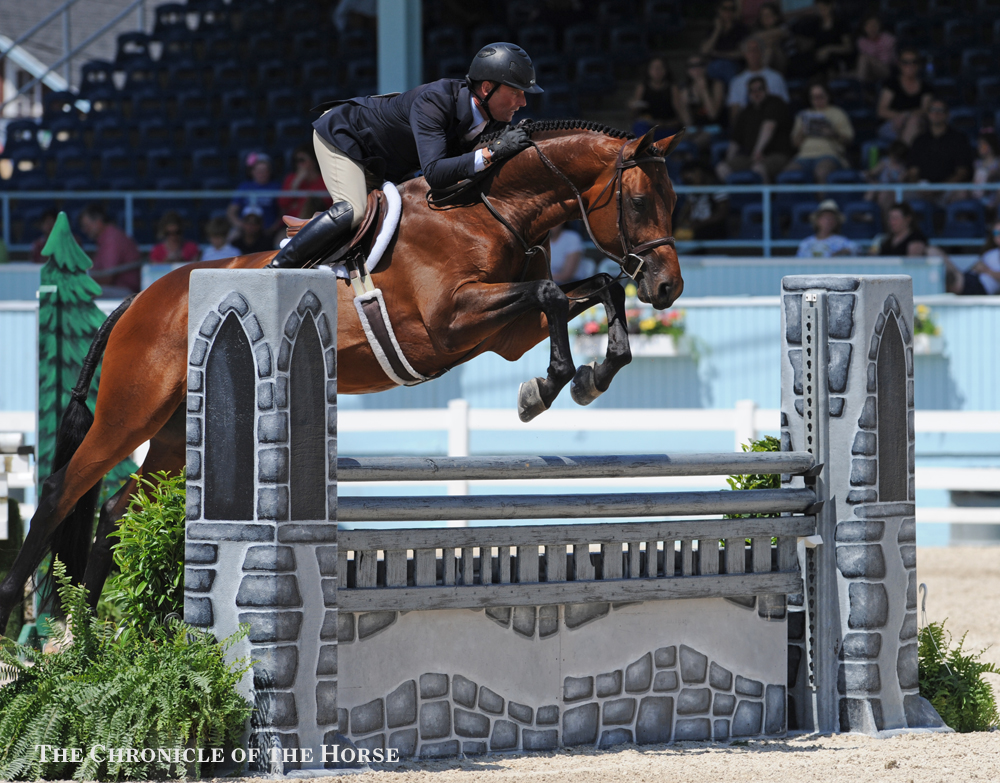 This gorgeous stallion was just one of Scott Stewart's champions today, taking the green conformation tricolor with classic jumping efforts and his good looks. Owner Gina Day bought him last year; he got his start in the jumper ring with Canadian rider Ben Asselin. Ashcroft (Chacco-Blue—Quisine) is just 6 this year.
First Light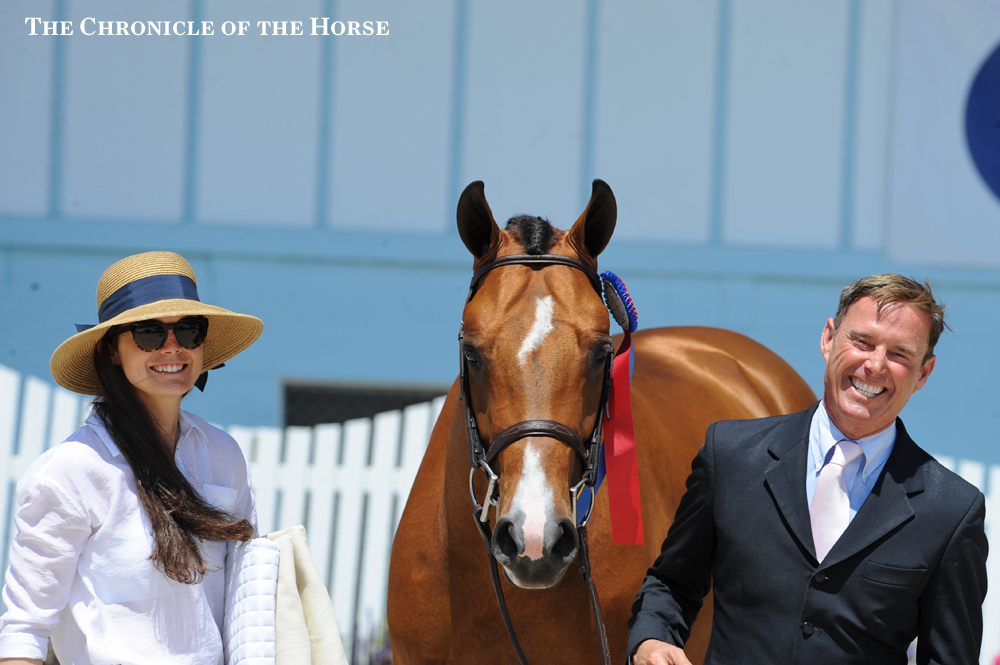 Another stallion Stewart rode to a championship was the stunningly good looking First Light. Owned by amateur rider Stephanie Danhakl, the Hanoverian began life in Europe under the name Contact Famos and is by Monte Bellini and out of Goldika (not the Goldika that McLain Ward used to ride!). The 6-year-old won three over fences classes and was second in the fourth to take the tricolor.
Mirror Image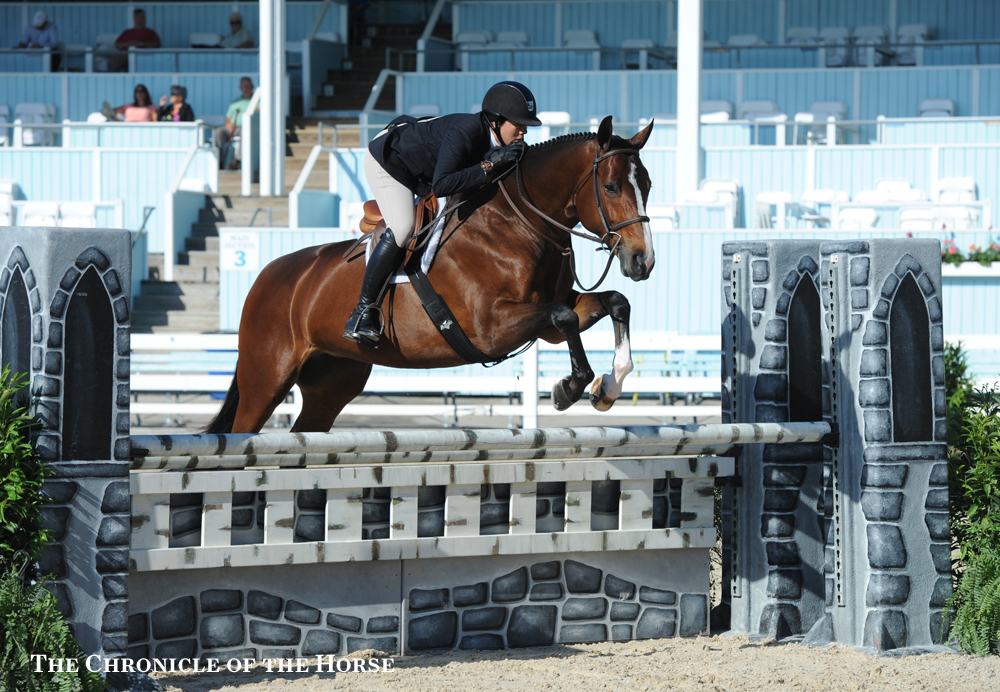 She was named because she reminded owner Ellen Toon of her former champion Invincible, but Mirror Image is making a name for herself as a winner, too. Amanda Steege rode the Oldenburg mare (Cristallo—Hauptstutbuch Rominarda) to the first year green championship.
Steege teared up a bit after the awards, noting that she needed to thank Havens Schatt and Liza Boyd, who pitched in to show the mare during the Winter Equestrian Festival (Fla.).
Cold Harbor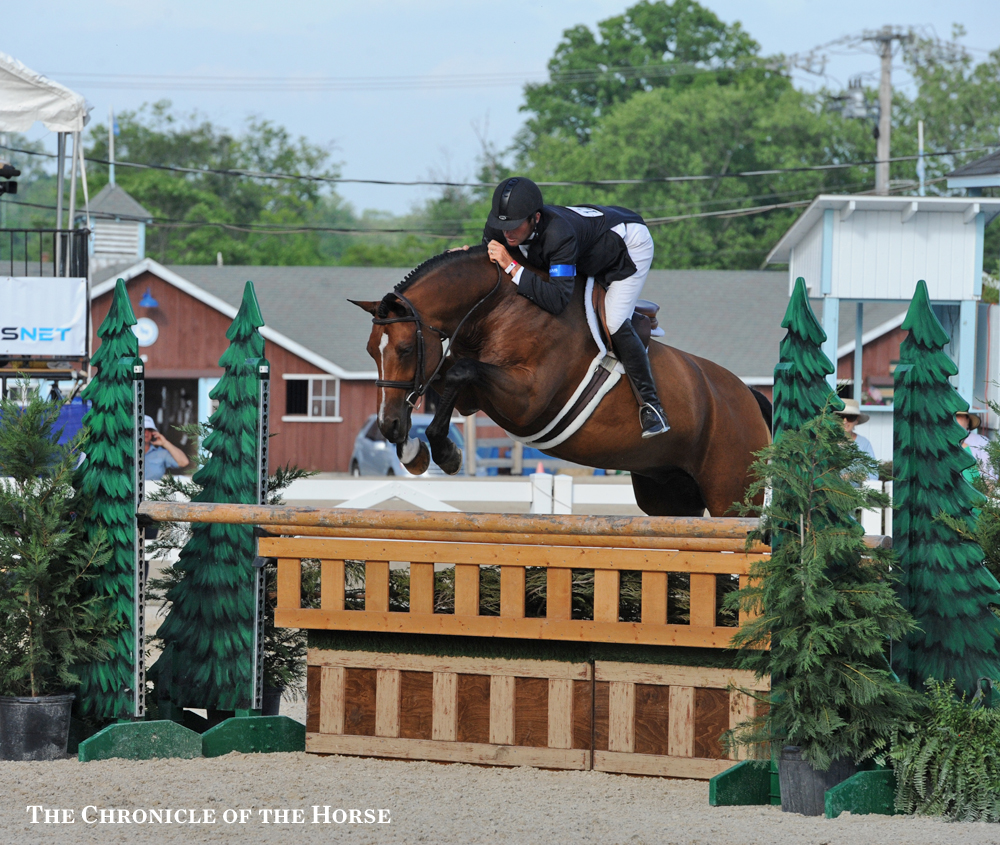 With jumping efforts like these, Cold Harbor and Hunt Tosh topped a class of the regular conformation division for owner Betsee Parker. That division jumps again tomorrow for its championship.
Simply Red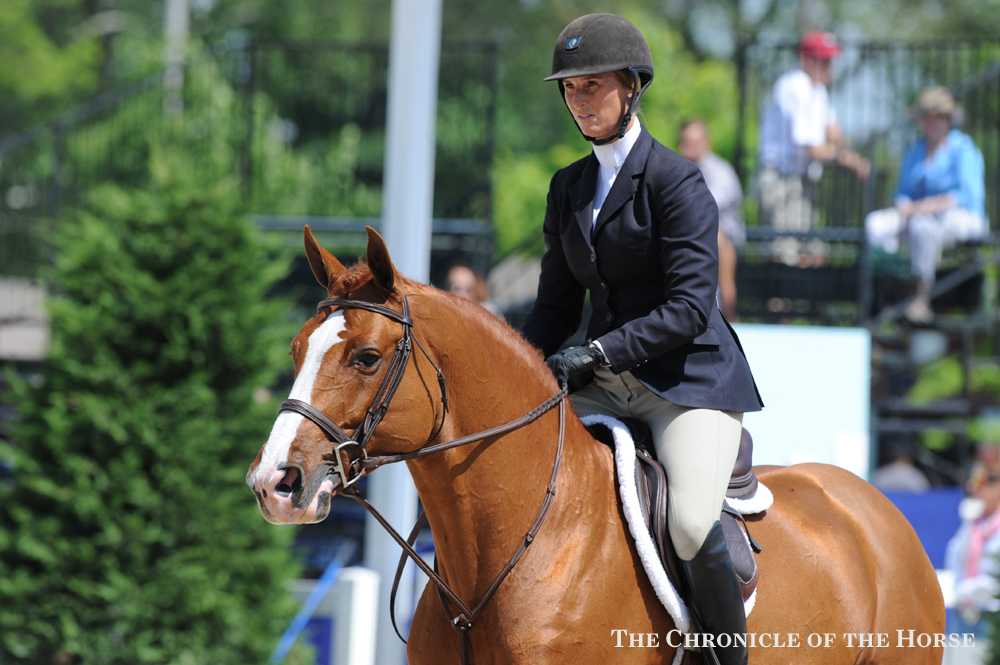 Tara Metzner came all the way from California to ride Simply Red at Devon and earned ribbons in the second year green division and then took second in a regular conformation class.
Custom Made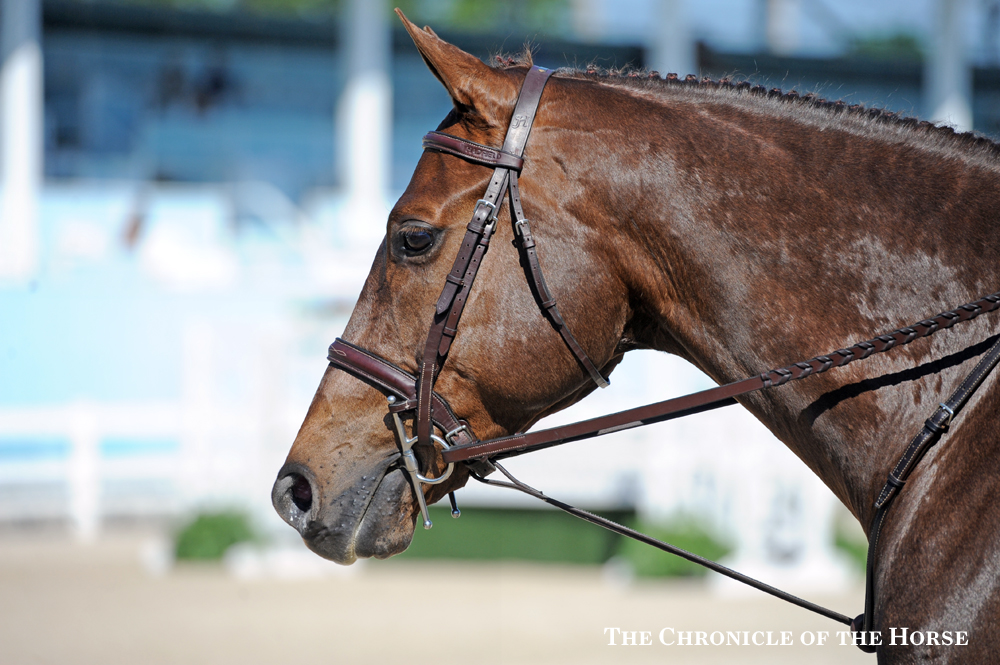 This horse converted from an event horse to a hunter last year and became famous during the Winter Equestrian Festival (Fla.) for jumping OUT of the ring during a class with Havens Schatt. And it wasn't over a knee-high ring fence—it was over the 4′ hedge around the Rost Arena. He's since settled into his job and got consistent ribbons in the first year green and green conformation classes with Schatt.
Mindful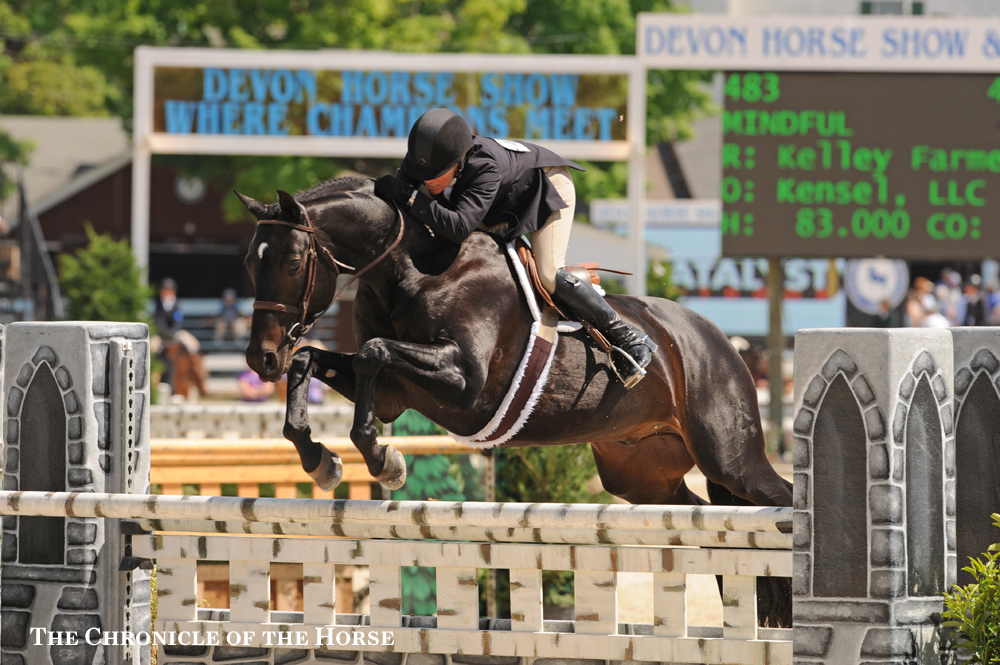 You'll probably read more about Mindful tomorrow and the next day, since the powerhouse of a hunter still has another day of the high performance division to go and the $25,000 USHJA International Hunter Derby. But he's off to a good start in Devon, taking first and second in the first two high performance classes.
Want to see more photos? Check out this gallery of open hunter photos. Click here for all the Chronicle's coverage from Devon.
You can read more about all the hunter champions in the June 15 print issue of The Chronicle of the Horse.