Lexington, Ky.—Nov. 11
It's hard to miss Beon Alla Czar's beautiful dished profile as the gelding trots on by with rider Catherine Brown at U.S. Dressage Finals. With three quarters Arabian, one eighth warmblood and one eighth draft-paint blood, Czar definitely shows off his Arab features and is a beautiful representation of his breed.
"He's been competing on the Arabian circuit in dressage and doing really, really well," said Brown. "His owner bred him herself and has been showing him his whole life."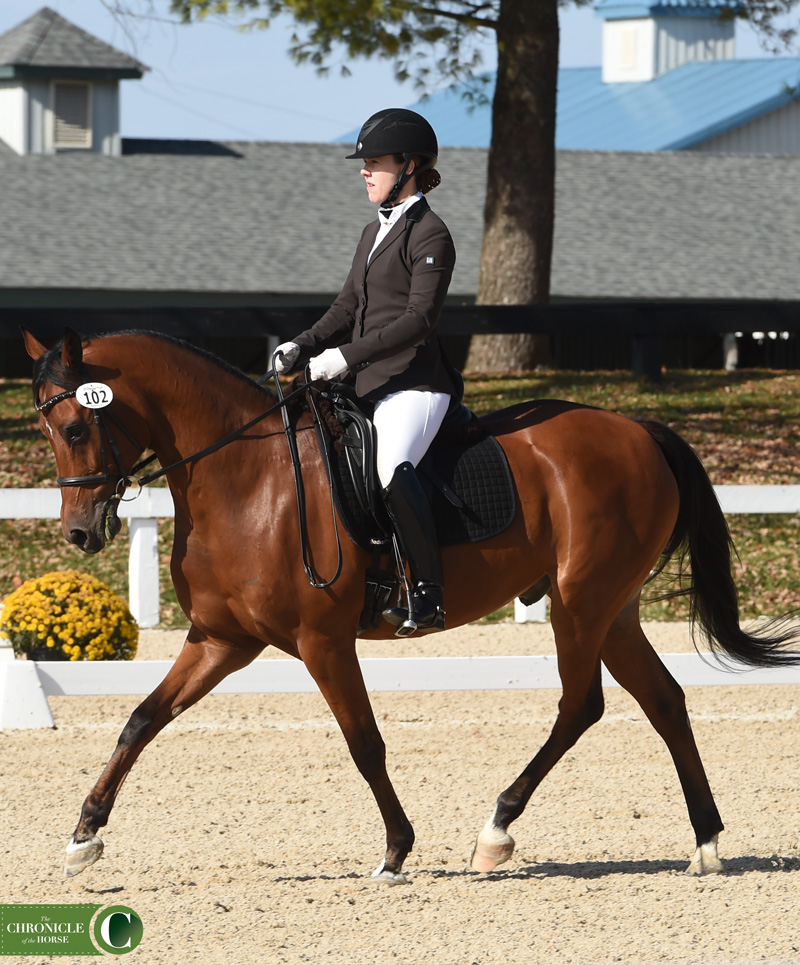 You may remember Brown from a story Chronicle published earlier this week—she rode a Shire for another owner in the training level championship.
"We're the A Team; A for Alternative Breeds!" Brown said with a laugh.
Brown rides professionally, and her farm is just up the road from Czar's breeder, Jill Loskill, in Cave Creek, Arizona. Loskill asked Harris to come ride the 10-year-old gelding Czar (Beon Eternety—Alla Petite) about three years ago.
"He was a horse with talent, and he needed a better rider than me," Loskill said.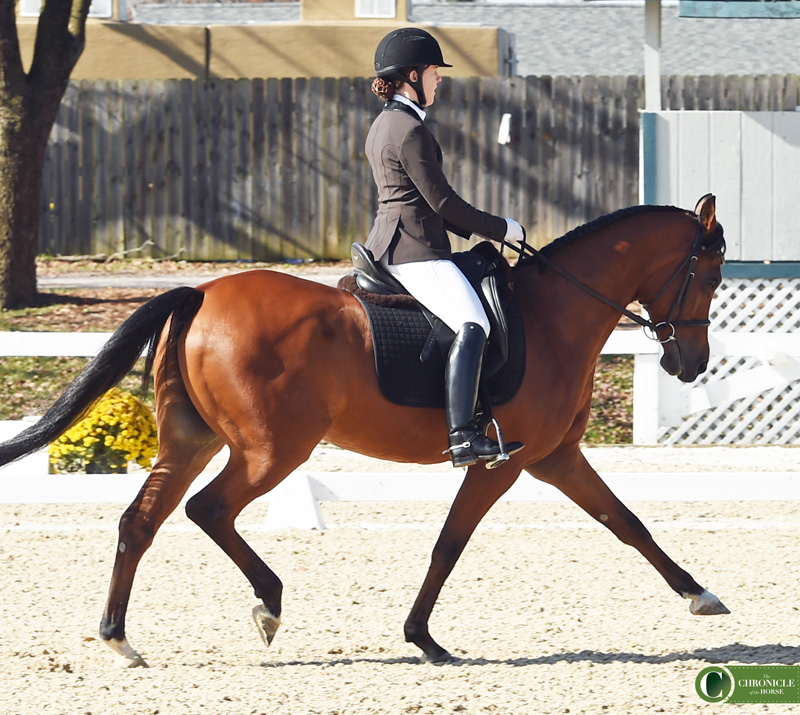 Loskill has 13 Arabians and Arab crosses in her breeding program—the farm is her full time passion after retiring from careers with the postal service and running a hay and feed company with her husband.
"I was always a Thoroughbred girl, and I always wanted a warmblood, but they're expensive, and I could never afford one," Loskill said. "A lady owed us a lot of money on a feed bill, and one day my husband brought home this little 3-year-old three quarters Arab one quarter Saddlebred. She was a phenomenal horse; she's 20 and retired now. That's how I started with them."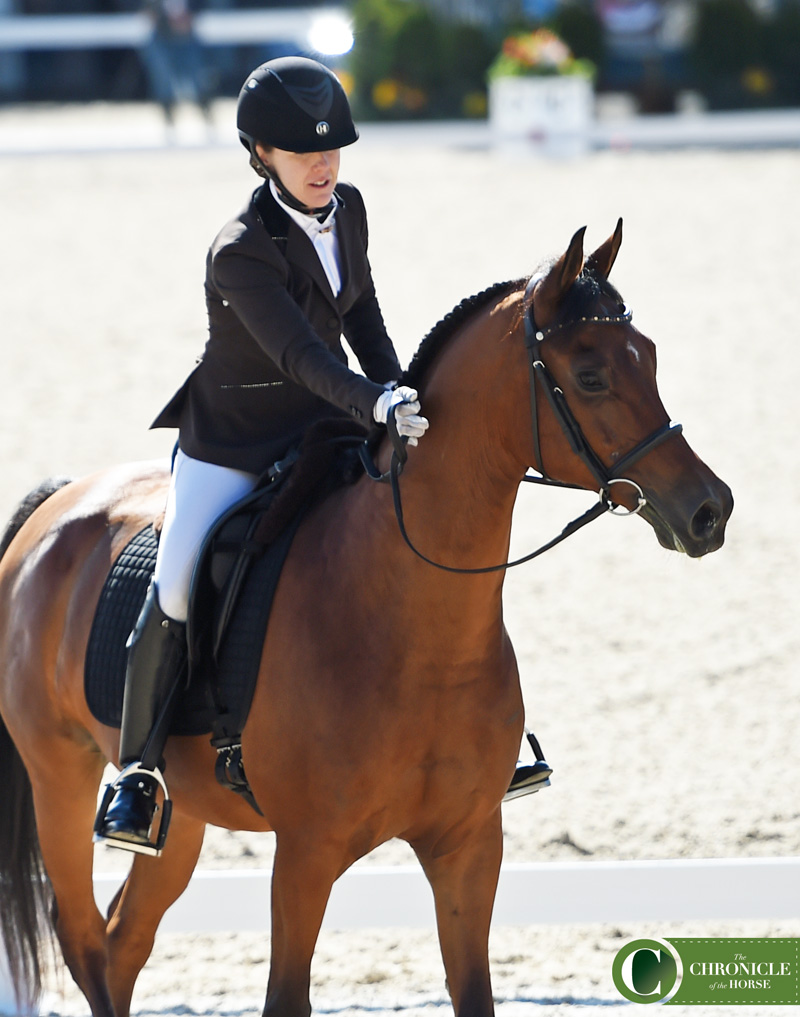 Brown had never shown on the Arabian circuit before Loskill asked her to start competing Czar in the dressage divisions. She's now quite familiar with the breed and even has a couple in her own barn.
"I like their sensitivity; that's what we love in dressage is the sensitivity," Brown said. "They are so bendable and pliable and sensitive, and they're workable. They get a bad rap, but they really aren't what people say; they're just smart, and you can either teach them to use that for good or for bad."
This is Brown, Loskill and Czar's first time at the U.S. Dressage Finals. Brown and Czar competed in the second level championship and earned a 65.00 percent.
"I felt like coming here was a once in a lifetime thing, but I'm thinking with this horse it may not be a one-time thing," Loskill said. "We'll just keep working up the levels, because this horse is just a metronome. He goes around, and he's not the flashy, big mover they want, but if they want to reward a horse that's steady, correct and obedient, he's your guy."
Want more from U.S. Dressage Finals? We've got plenty more stories, click for all of the Chronicle's coverage.
Click here for full results from U.S. Dressage Finals and check out the Dec. 10 magazine for more in-depth reporting.