Lexington, Ky.—Nov. 2
Scott Stewart had every reason to feel confident heading into the second round of the $50,000 National Horse Show Hunter Classic. Both his mounts had a top-five score in the first round and were proven competitors.
But as we all know, things are never a given when it comes to horses, so when his first mount, Private Life, swam through the second fence after leaving from an awkward distance, Stewart found himself feeling a little shaken.
He didn't have much time to worry though, as he had to hop aboard Lucador to head back into the Alltech Arena. Tracy Fenney, the class leader after the first round on MTM Outbid, had the option of waiting for Stewart to do his last ride, so he had to hustle to get warmed up. But Fenney ultimately elected to take her turn around the Bobby Murphy-designed course, giving Stewart a little bit of a breather. She too had some misfortune when Outbid stuttered off the ground to the first fence.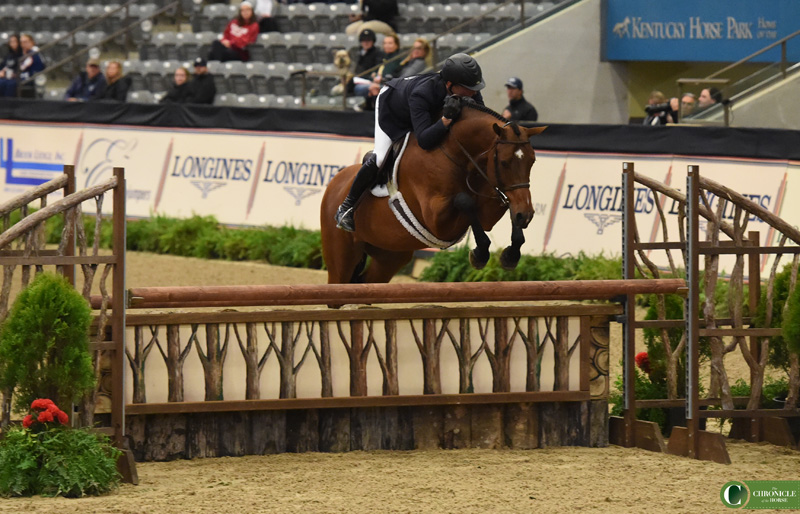 And now it was all up to Stewart. Would he overtake current leaders Havens Schatt and Diatendro? It was certainly possible as Lucador had multiple grand hunter titles from the National Horse Show, but the 10-year-old Oldenburg (Lord Pezi—Quinta) is known to have a naughty streak.
"Lucador, he's actually not my first choice for this class because he's not really the best at [handy hunter rounds] because he gets a little playful usually," said Stewart. "He held it together tonight. He tried a couple times, but he got it done."
The gelding earned the highest score of the handy round, an 87.5. Coupled with his first-round score of 87.25, it gave Stewart the win on 174.75. Stewart also earned the rider bonus, which got him a year's lease on an Audi, which he promptly took for a spin around the arena.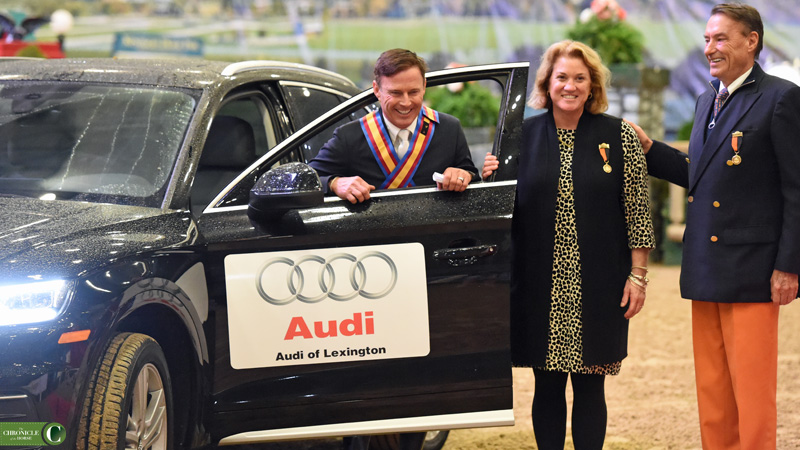 The classic is a new addition to the National Horse Show schedule and is modeled after the WCHR Peter Wetherill Palm Beach Hunter Spectacular (Florida). Riders qualified by being either champion, reserve or second reserve in professional, amateur-owner or junior divisions held over 3'6" or higher.
"It was better than my expectations," said National Horse Show President Jennifer Burger. "The riders were magnificent; it was a beautiful course; the horses were spectacular. I felt like the horses and the riders gave it a priority—being in this class—which just increases the honor to do something like this when you feel that coming back, and I'm thrilled. I love hunters, and I could watch them all day long. I do watch them all day long."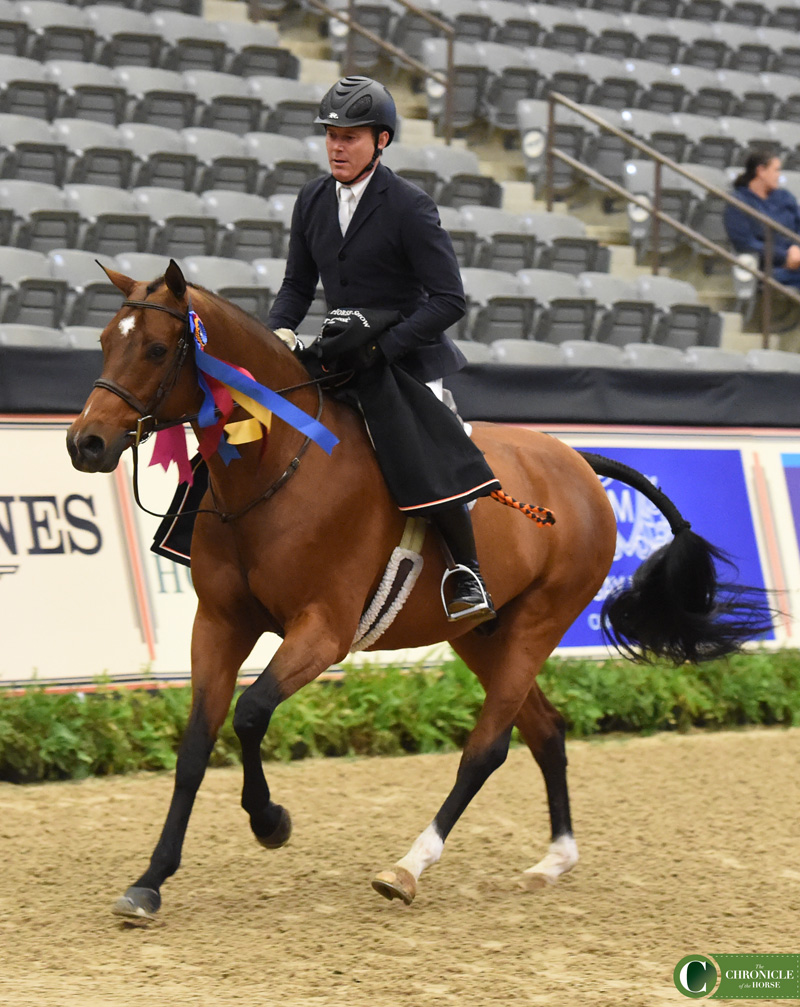 Schatt took home second-placed honors with Diatendro, Kelley Corrigan's 7-year-old Hanoverian stallion (Diarado—Cobina) on a score of 171.5.
"He handled it amazingly, as he's handled everything we've ever put in front of him this year," said Schatt.
"To ride he's just a dream," she continued. "He has great balance, and he's brave. Even going to the first jump in the handy he was like, 'What are we doing and where are we going?' But the minute he saw the jump, he was right on."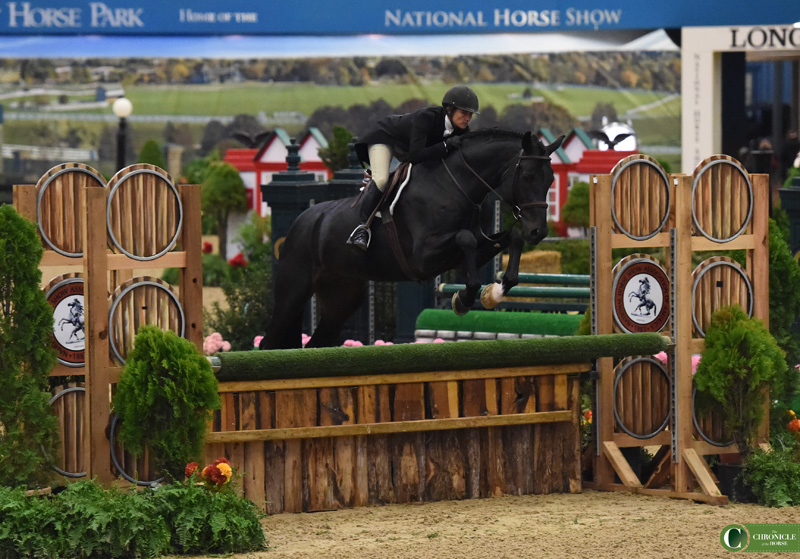 Amanda Steege took the yellow rosette with Zara in the mare's first big-atmosphere class. Frances Moppett first sent the 9-year-old Zangersheide mare to Steege to show in the green divisions during the Florida circuit. Since then Steege has only seen the mare sporadically, and they reunited for the fall indoor circuit.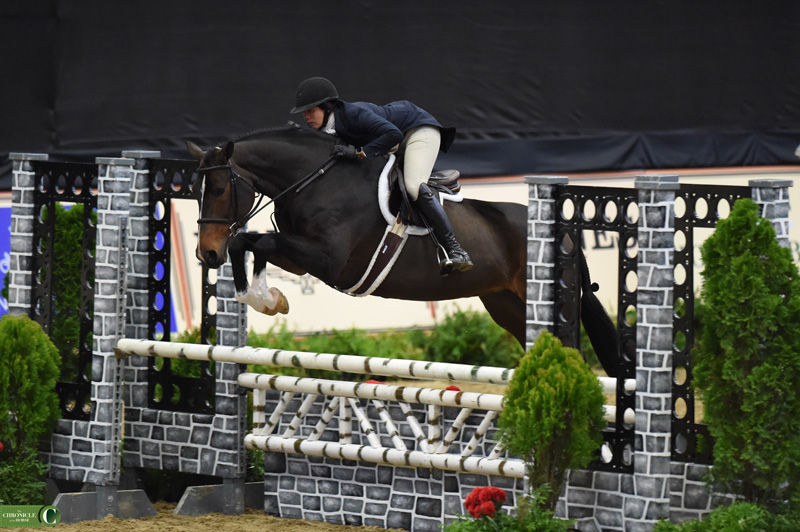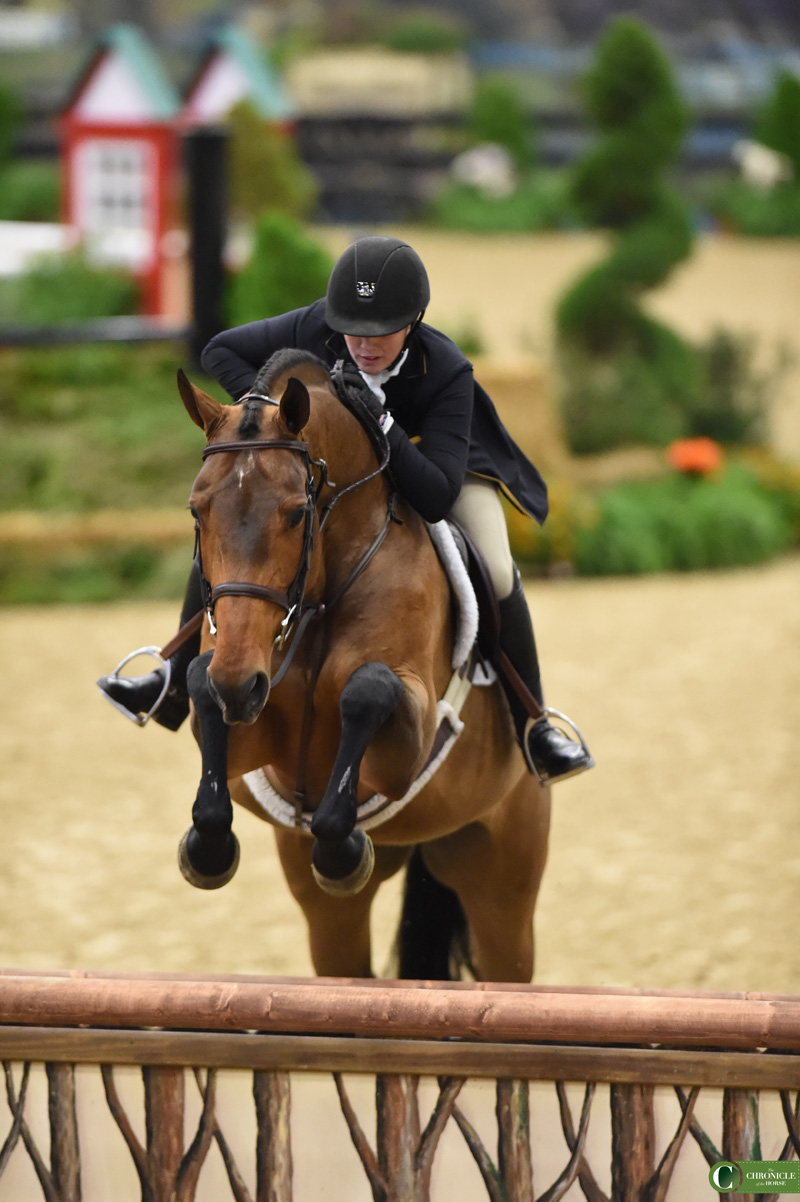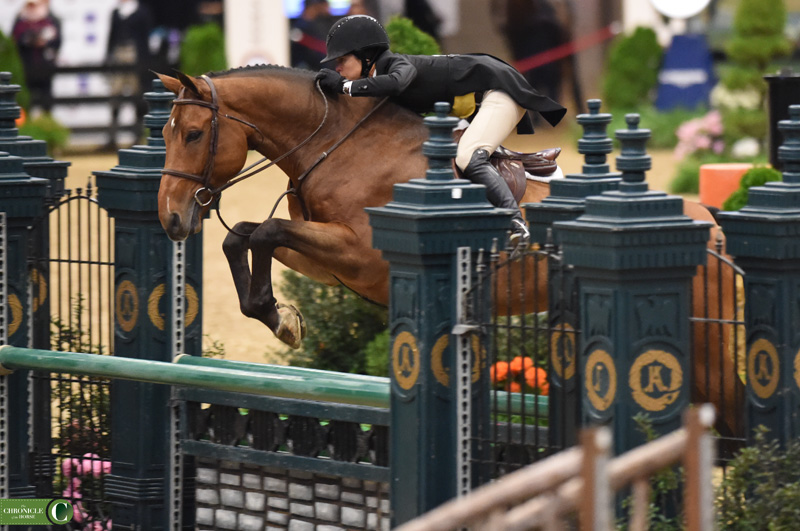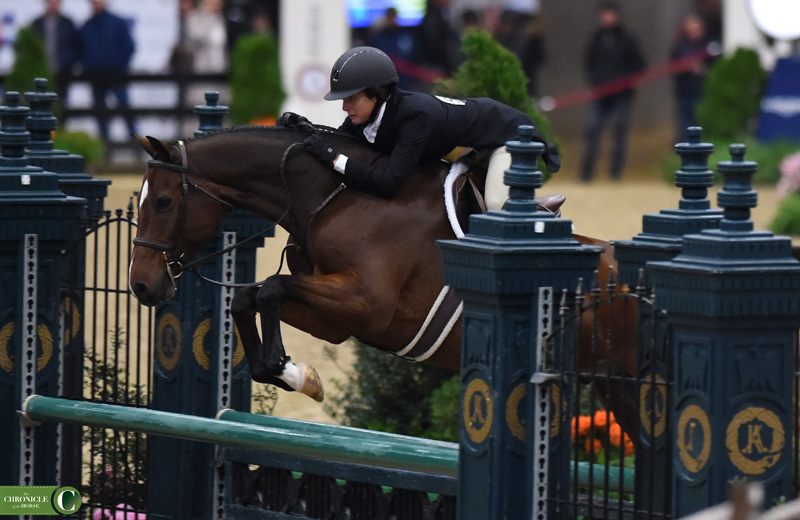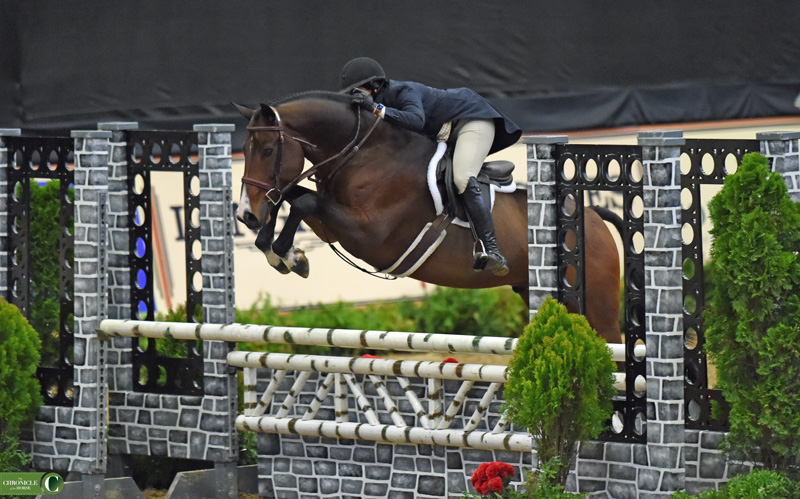 Click here for full results, and check back with the Chronicle for more from the National Horse Show!