Lexington, Ky.—Aug. 17
Scott Stewart had three rides in Thursday evening's Platinum Performance/USHJA Green Hunter Incentive Championship. The first missed a lead change and scored in the 60s. The second spooked at a bush tipping over and had a stop. The third? The third scored an 87.75, 89 and 91 to take the win.
That's green horses for you.
"You never know, right?" Stewart said with a grin in a press conference after the win. "They're just green, you expect it."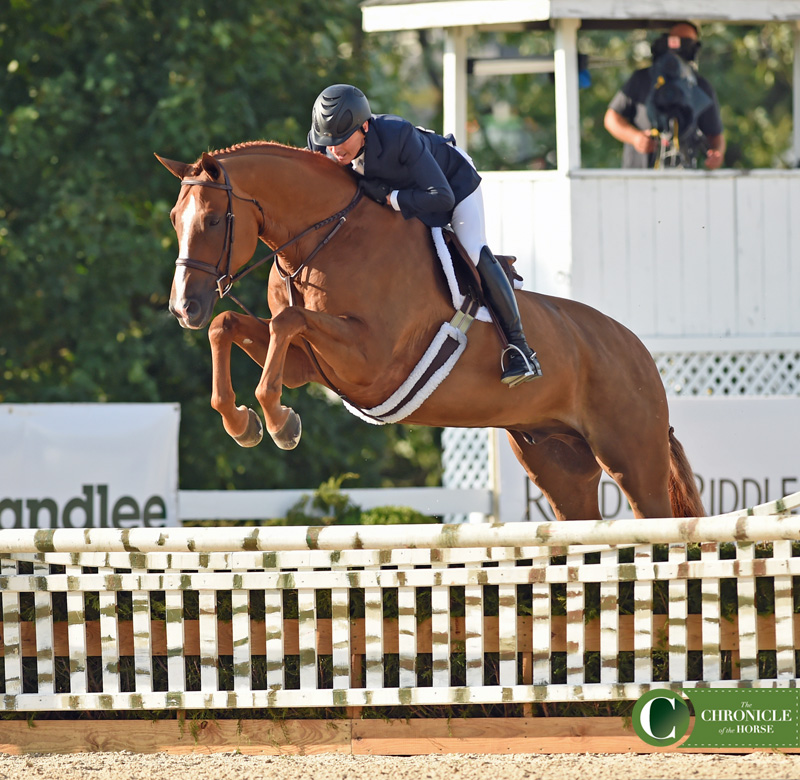 The 7-year-old gelding Playbook by Samba Hit, owned by Fashion Farm, has been under Stewart's tutelage since mid-2016 when he showed lightly in the baby green hunters before stepping up into the 3′ division in January of this year.
"He's really laid back; he's almost too quiet," Stewart said with a laugh. "But he's good. It took him a while to grow up physically because he's so big. He's probably 17.3 hands, so it took him a little while to get coordinated and finish growing. He really just finished growing."
The horse couldn't have picked a better time to step up to the plate—thanks to his near foot-perfect round, Stewart is walking away from the championship $27,255.94 richer, to be precise.
"I think it's great because I love the young horses, and this sort of justifies getting them," Stewart said of the championship.
Coming second to Stewart and Playbook was Allwyn Court's Dandelion, ridden by Katherine Newman—the pair held the lead throughout most of the class before Stewart came to snatch it away with the very last horse in the order, but Newman was still thrilled with her uniquely marked horse's showing.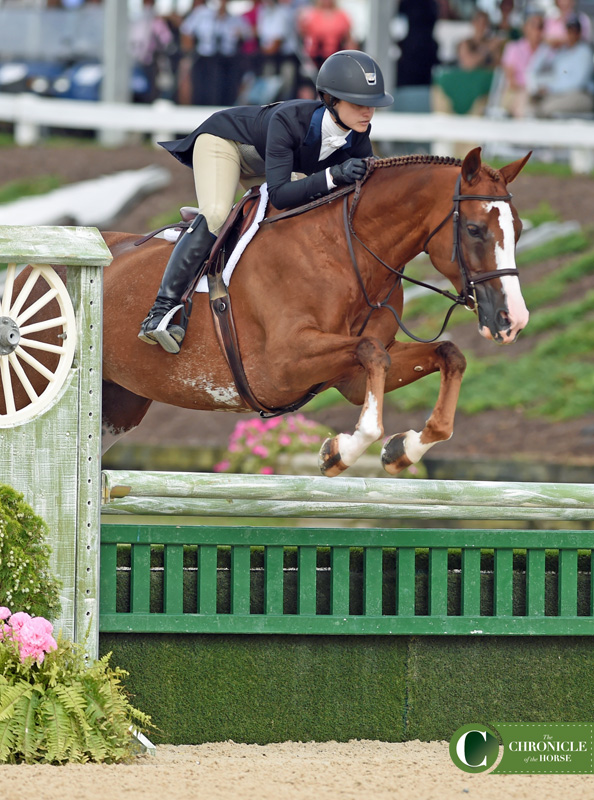 "I was really excited. After I went I knew I was in the lead, but I wasn't sure. There's a lot of nice horses in the class, so I didn't think I'd hang on until the very end," Newman said. "But it's been a goal of mine the entire year to do this class, it was fun just to do it because I never did it before."
Tori Colvin piloted the Ingram family's Snowday to third place in the class. The ribbon is fitting because it is only Snowday's third competition stateside.
"I think it's his third time showing ever. I don't think he did the jumpers," Colvin said. The horse was purchased from Kent Farrington in the spring of this year.
"He's very green. He acts a little young, but he really rose to the occasion here," Colvin said. "We didn't know what to expect. I knew he was going to be fine because he's not spooky, but I wasn't expecting him to be as good as he was, so we're all pleased he was so good."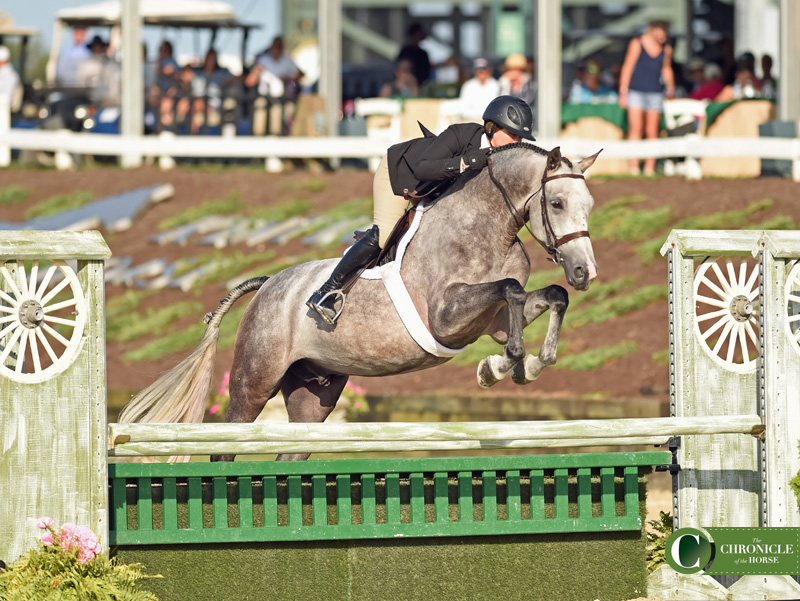 See full results here.
Want to learn more about the winners in the Platinum Performance USHJA Green Hunter Incentive Championship? Pick up the Sept. 4 issue of the Chronicle.