Ocala, Fla.—March 23
One of the reasons Correndo is a great equitation mount is that he's so predictable. Typically the gelding marches right up to the ring and quickly gets to work. This morning, however, was a different story when Maddie Schaefer went to ride him in a 1.10-meter jumper class to prepare him for the evening's HITS Equitation Championship.
"Normally he's like a stall to the ring kind of horse," said Schaefer's older sister Sam Schaefer, who helps train Maddie. "And I get up to the ring, and the martingale is hanging down, and I'm like, 'What happened?' 'He broke the martingale!' 'What do you mean?' 'He's crazy!' "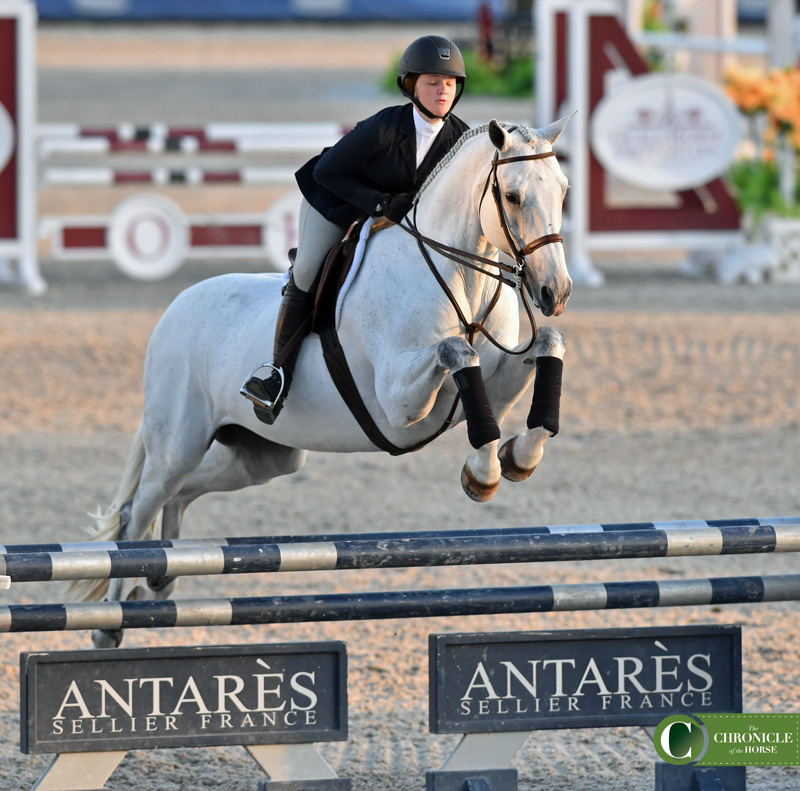 So they changed the plan, and Sam took him for a spin in the jumper class, and she thought a bit change was in order. It wasn't a drastic change—just a swap to a rubber mullen mouthpiece—but they decided to give it a whirl.
"It just helped him, I think, to switch it up," said Sam. "I was thinking, 'This could go one of two ways. Either I'm going to look like a hero changing the bit before the class, or I'm going to look like an idiot.' "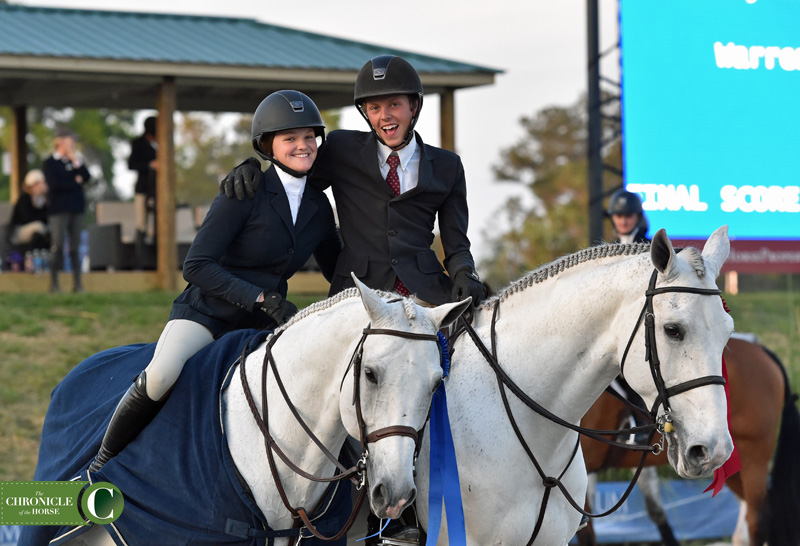 It all worked out in the end though, and Maddie and Correndo led the HITS Equitation Championship from start to finish with a first-round score of 87 plus 2 points from the warm-up judge and a second-round score of 89 to finish on a 178. She edged out Brian Moggre, who finished second on a 174. Sophie Steckbeck was third.
Typically, Maddie has an army of trainers behind her. In addition to her sister and her mom Stacey Weiss, Maddie counts Kate Conover, Jessica Rockwell, Emil Spadone, Andre Dignelli and Patricia Griffith as vital pieces of her team. But tonight, she was all on her own.
Riders qualify by winning a primary-colored ribbon in a 3'6″ equitation class throughout the circuit, but for the championship, they must walk the course and warm up entirely on their own.
"Sometimes it can be a little exciting," Maddie said of having such a large team behind her. "Normally [Sam's] the one who says everything, and everyone else feeds into her. Sometimes she nixes the ideas; sometimes she says them, but she is definitely the main leader.
"It wasn't too bad [warming up alone]," said Maddie, 16. "We kind of had a game plan before. He's so perfect. In the second round, I knew I had to do the seven [strides in the first line]. I was thinking I want to do eight and start slow, but the two ahead of me were the first two to do seven, so I was like, 'Can't do eight.' "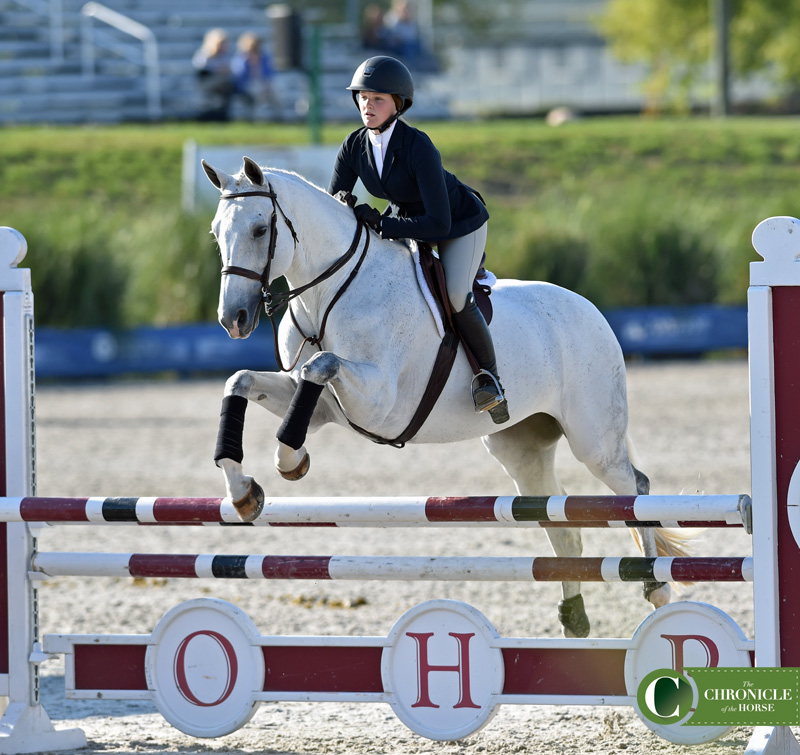 It helps that Maddie knows the 11-year-old Holsteiner (Corrado I—Ondra IV) owned by Raylyn Farms and Karen O'Connor so well. Marilyn Little showed the gelding in two-star grand prix classes in 2013, but when his long-term soundness came into question, Little and O'Connor decided an equitation career might be a better fit for the gelding.
Conover helped arrange for Maddie to start riding him, and Maddie first showed him during the 2016 winter circuit. He went on a few trials with no bites, but then he was sidelined due to injury for several months. He returned to the show ring last January, and he's been a solid mount for Maddie ever since.
"They brought him back and gave him to us last year at the beginning of Florida to get back in the groove with the intent of selling him," said Sam. "We've had him for over a year now, and everyone kind of passed on him for various reasons—they're afraid of the soundness or afraid of this, afraid of that. Every time someone says he's not [the one], it made us love him a little bit more, because for us he always gives 110 percent. I think the more we are going with him, the better he gets."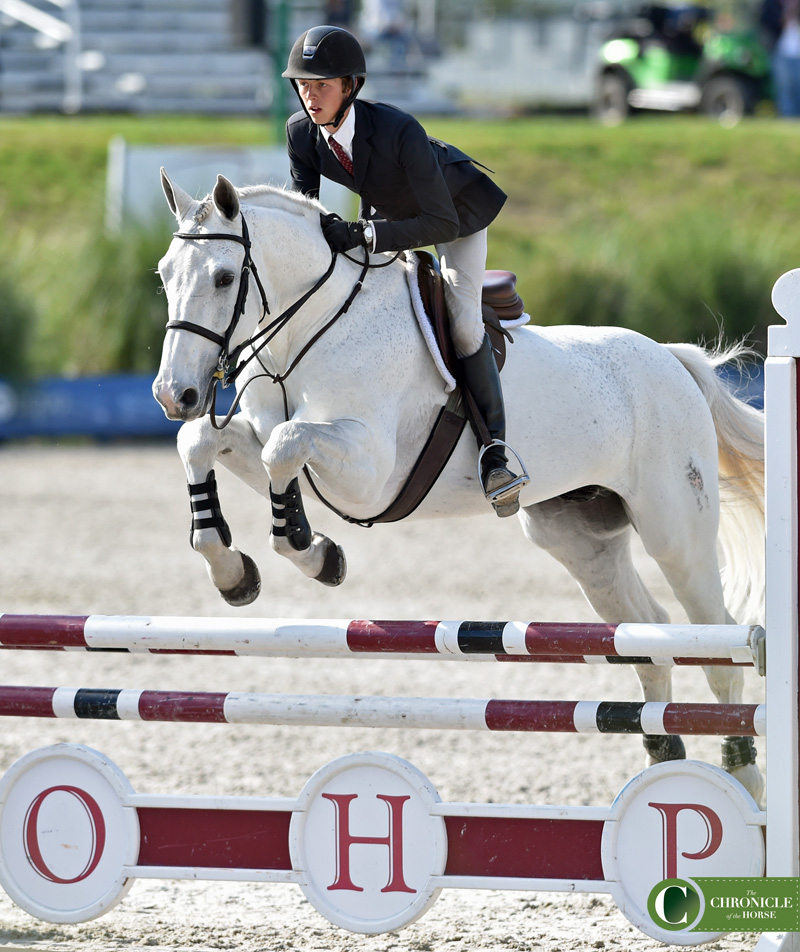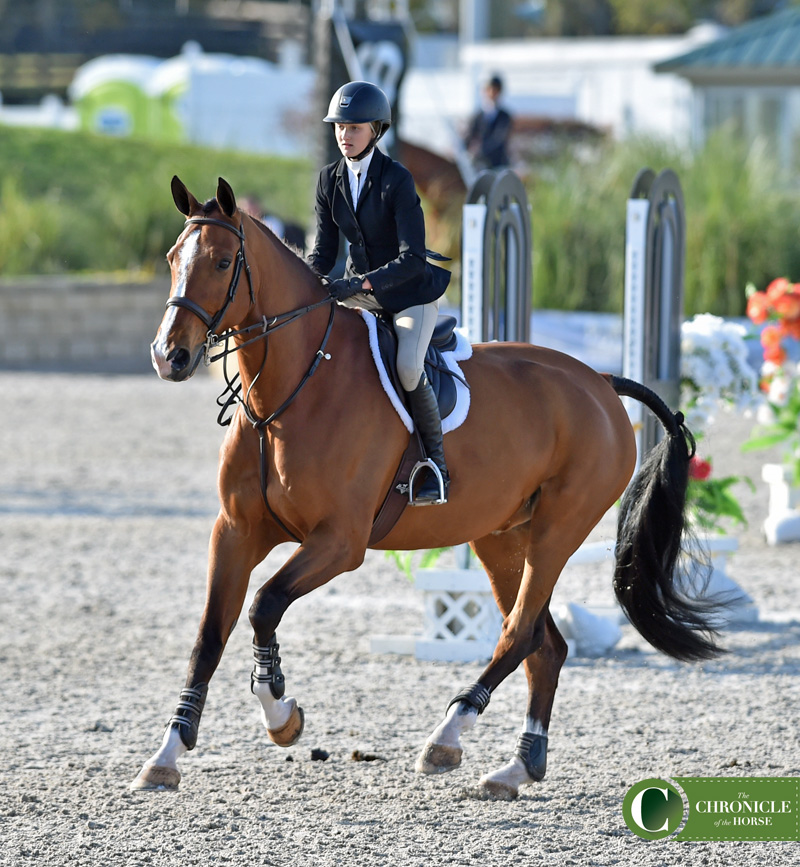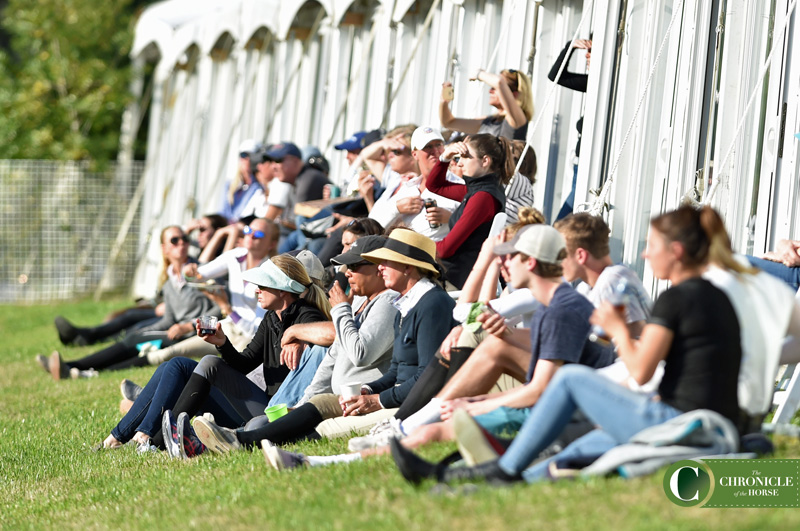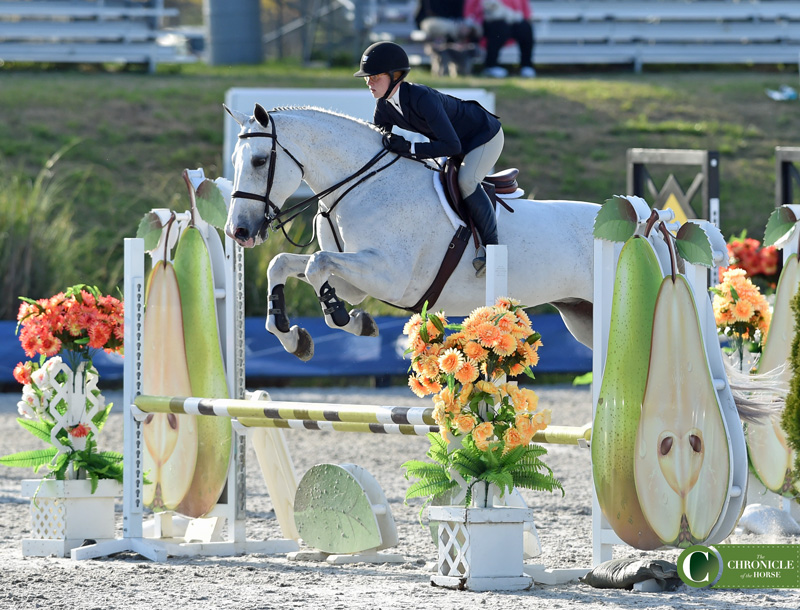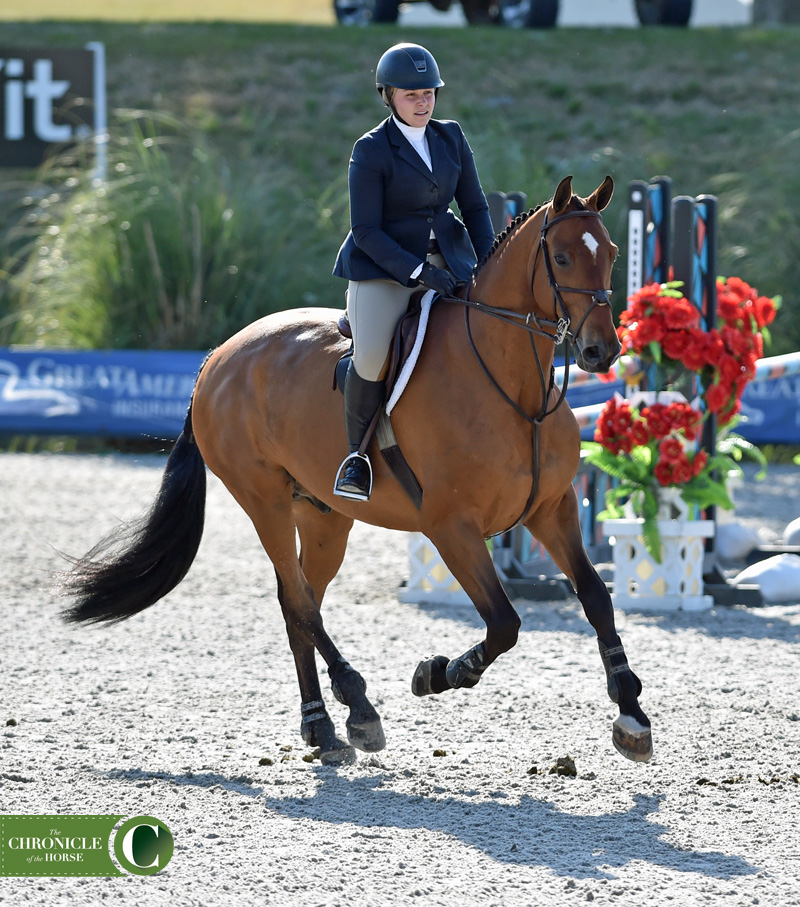 Keep up with all of the Chronicle's coverage of the final week of HITS Ocala including the Great American $1 Million.
See full results for the HITS Equitation Championship.
Results from Ocala can be found here.