Eventer Sara Kozumplik Murphy was looking forward to contesting the Pau CCI**** (France) with Rubens D'Ysieux in a few weeks, but she'll have to put their four-star debut on hold a little longer after she broke her knee at a recent event.
While warming up for dressage on FE Black Ice at the Marlborough Horse Trials (Md.) on Sept. 16, Murphy was kicked in the knee by another horse.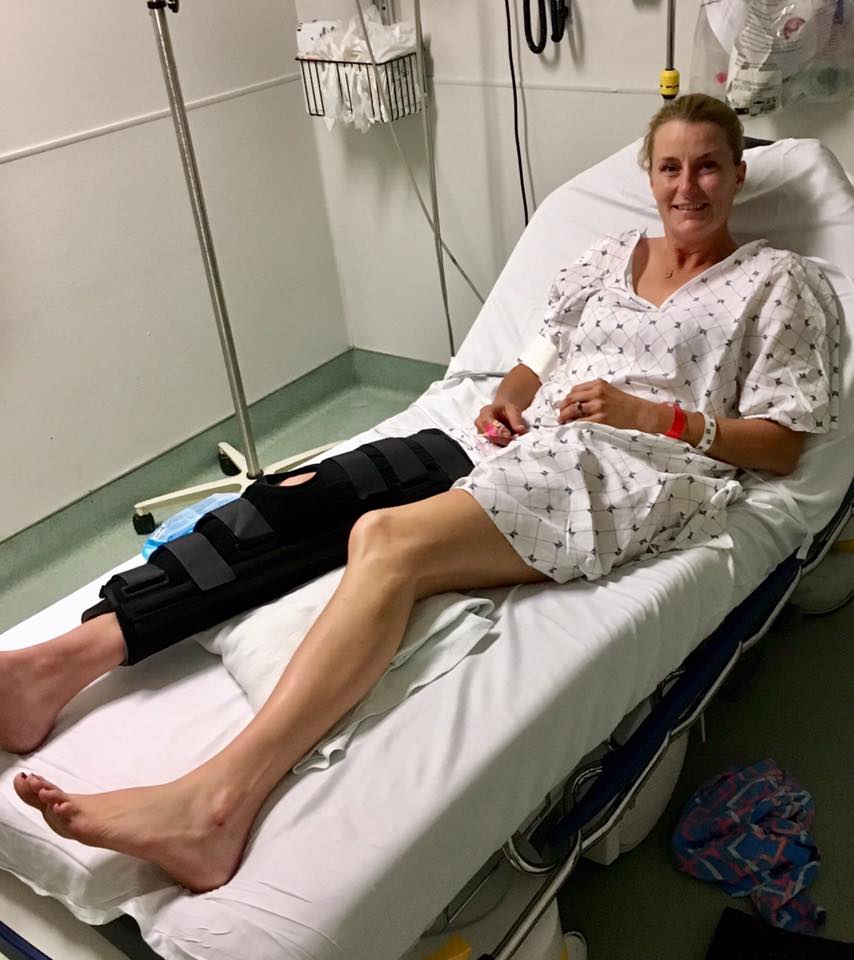 She was found to have a tibial plateau fracture to her right knee after a trip to the hospital for X-rays.
"At the time it hurt pretty badly, but it was sort of like when you hit your funny bone really hard," she said. "It's painful for a minute, but then it's not too bad, so I thought, 'OK, I'm not really sure how bad it is,' so I went ahead and did my dressage test. It was probably the only time I've been thankful it was in sitting trot!" When I went to jump off the horse I could tell something wasn't right because the leg blew up right away, and I couldn't put any weight on it.
"He was a gem—he just stood there while all this was going on and went and did the dressage with really only one leg! So that was nice. Good boy!" she added.
Murphy, Berryville, Va., has been to see a few specialists and doesn't have ligament damage, but she's planning to stick to her doctor's orders of not bearing weight for three months.
Murphy, 38, had planned to fly back to Ireland, where "Rubens" has been staying since completing the Millstreet CCI*** in August, today, Sept. 25, but now he'll return home with one of Murphy's employees, Danielle Poulsen.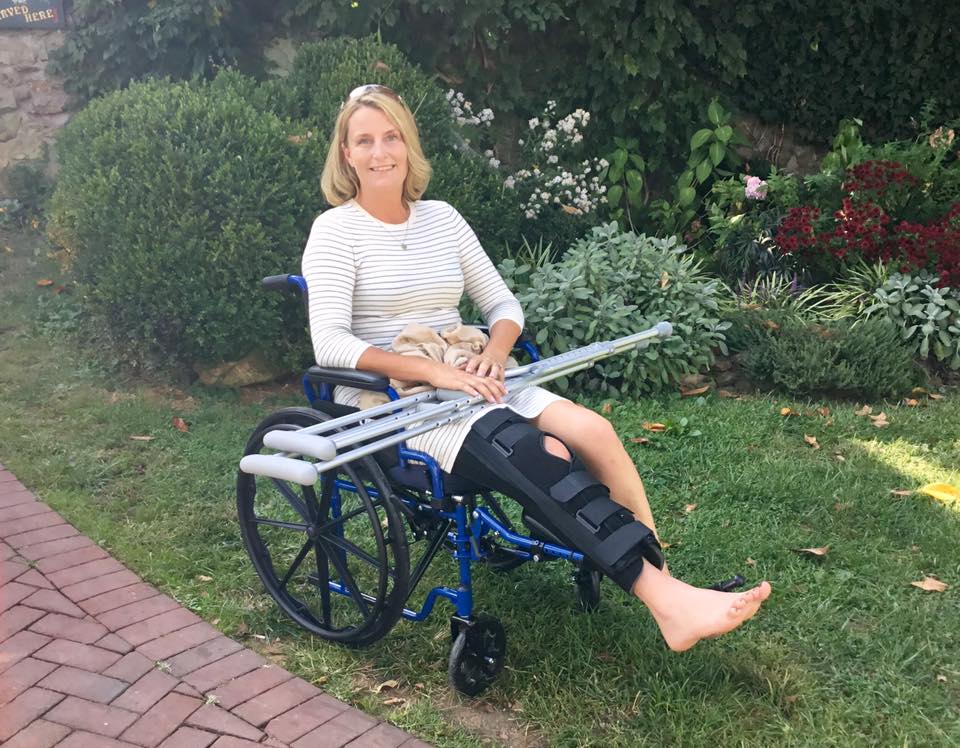 Poulsen and Natasha Erschen will keep Murphy's horses going while she's out of the tack.
She'd hoped to be back for The Jockey Club CIC*** (Fla) in November but decided not to push it and focus on physical therapy and getting better.
"It's a little too much of a gamble, and I don't think the horse needs to do it," she said. "They can all wait. I'd rather be in good knick and starting properly in January. We've all done it where we've rushed it or watched other people rush it, and that catches up with you at the wrong time."