Wellington, Fla.—March 31
If you're going to win one Saturday grand prix during the Winter Equestrian Festival, it may as well be the biggest one. And that's just what Margie Engle did, riding Royce to the top of the $500,000 Rolex CSI**** Grand Prix on her 60th birthday.
"It's not [my 60th]; It's my 29th birthday with a few years added," she joked.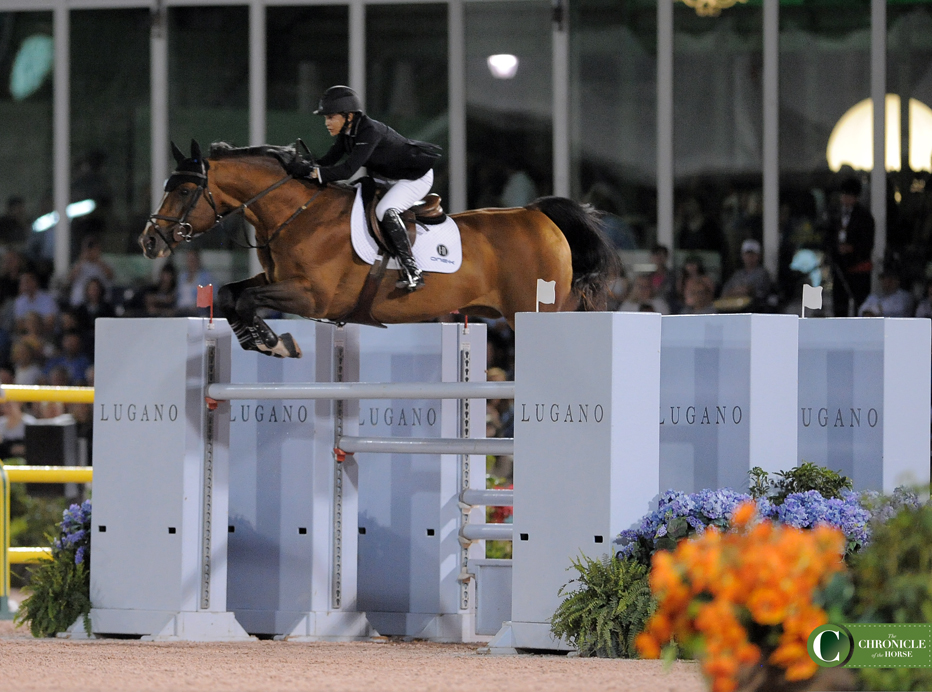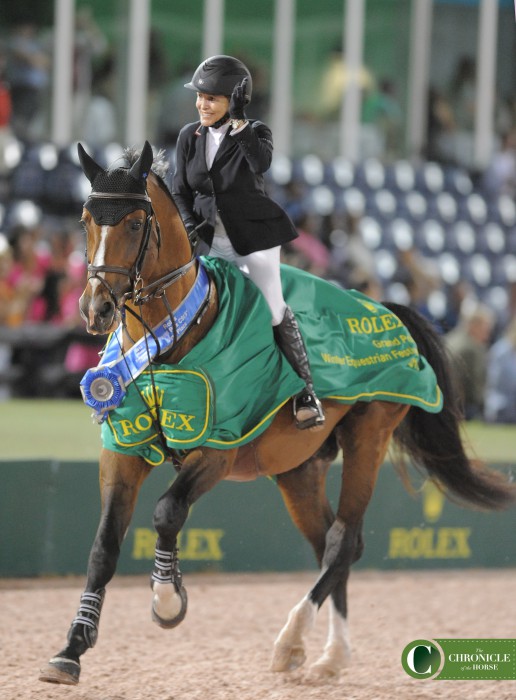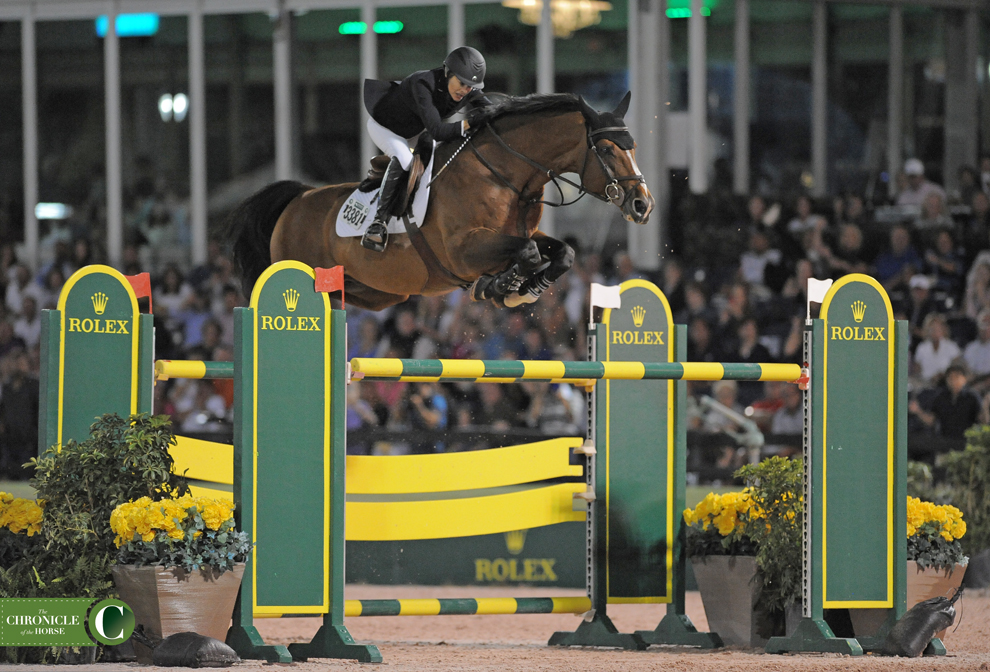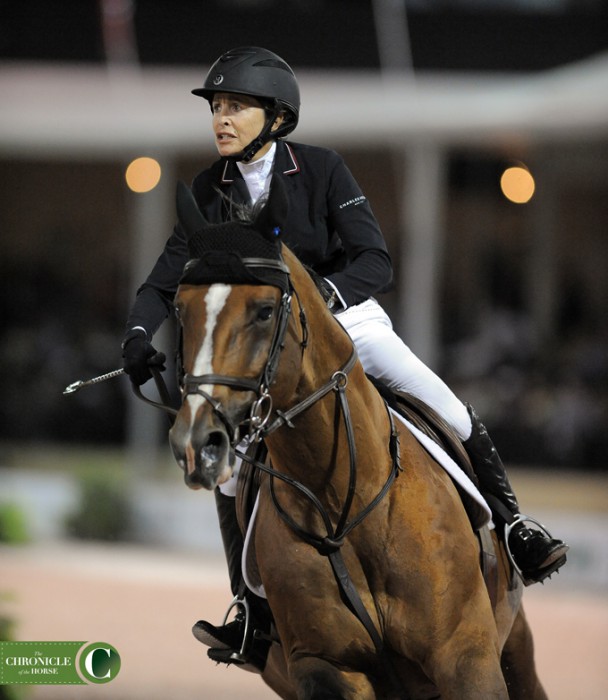 Engle turned on the afterburners in the jump-off to stop the clock more than 3 seconds faster than second-placed Luiz Francisco de Azevedo and Comic. Conor Swail and Rubens LS La Silla ticked a rail but kept the speed up to finish third.
Go behind the stall door with Royce.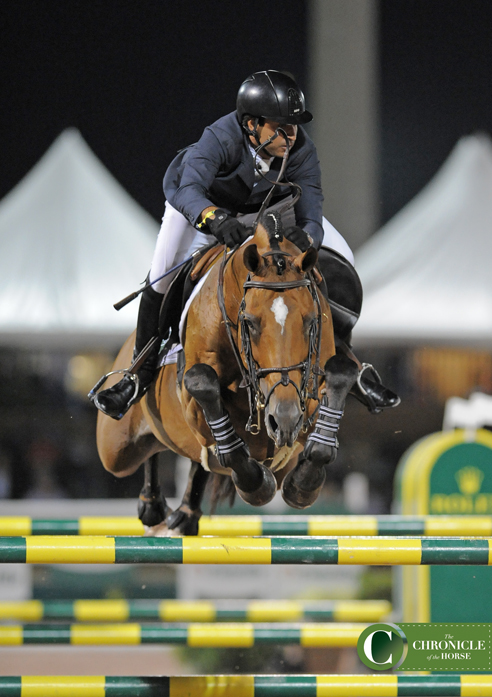 Engle didn't have the smoothest jump-off, with a bit of a bobble in a turn.
"I was debating whether to go inside or around to the last line," said Engle, Wellington. "He jumped so big over the out of the double, because I jumped in pretty high, so I was going to go around, but when he kind of saw the Rolex clock I think he almost thought it was a jump. He started to head to it. I was like 'No, I wanted to go around.' I got a little off course there. Maybe for my birthday, I was trying to turn back time or something.
Three riders in the first half of the field of 40 found a clear way round the course, and the last three riders of the day—Swail, Engle and McLain Ward—added their names to the list as well.
"In the schooling area, Conor kept saying, 'I think this course is really jumpable; I think our two horses will be all right,' " said Engle. "He was surprised. At the beginning you had a couple of clear rounds. I thought when we walked it, it looked quite tough, but the first couple that went clean did it very easily. But it was a plenty tough enough course, which it should be for a five-star."
Check out this video of Royce carrying his bucket for bathtime that his groom Paula Anne Kramer shot.
For his part, de Azevedo was thrilled with Comic's second place finish. This win came in just his second show back after a yearlong break to recover from an injury.
"It was just after the last show here at the end of last season," said the rider who represents Brazil. "We took a long time to recover him because I didn't want to push. Our goal is to be on the team for Brazil for the [FEI World Equestrian Games]. We took the option to save him for this season, so I think we made a good decision."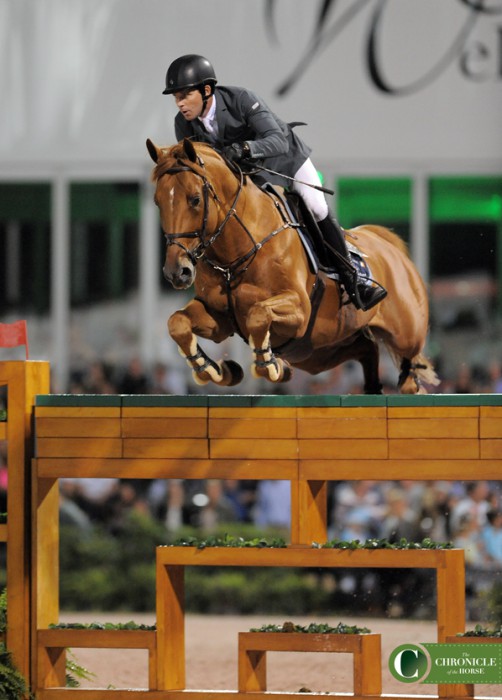 Swail has also recently reunited with his mount, who was sold to Rose Hill Farm and just came back to his barn.
"I just got him back literally this is my third show back with him," said Swail, who rides for Ireland. "We did the five-star two weeks ago, and then this was my second big show with him. So I'm very, very pleased with how quickly he has returned to top form."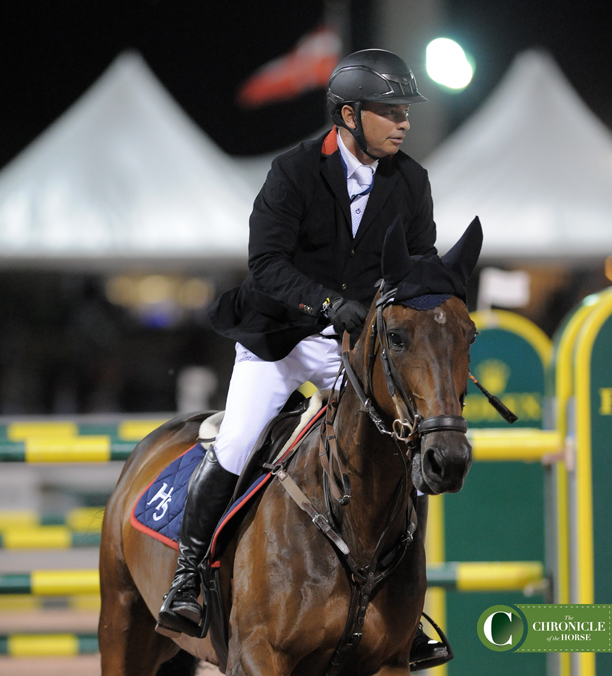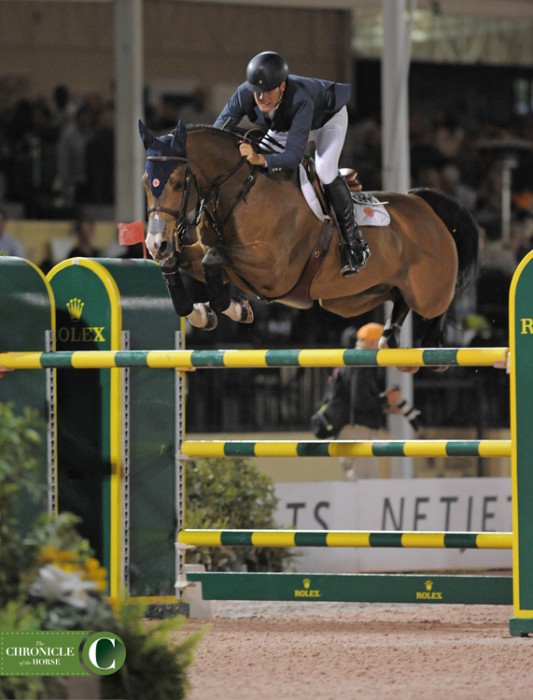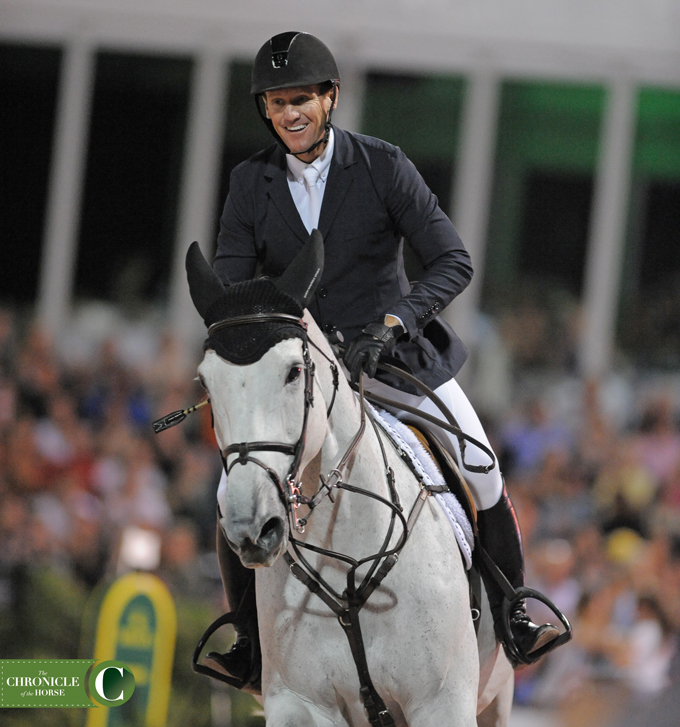 Check out all our coverage from the final week of competition at the Winter Equestrian Festival. 
Make sure you're following the Chronicle on social media as well. We're at @chronofhorse on Facebook, Instagram and Twitter.