Del Mar, Calif.—Feb. 3
With a freestyle that included an extended canter into a pirouette into a piaffe and a piaffe pirouette, Steffen Peters and Rosamunde clearly announced to the world that they're back on form, topping the CDI-W Grand Prix freestyle tonight at the Adequan West Coast Dressage Festival with a 74.70%.
"Rosie" is making her return to the show ring this weekend after taking a break from competition following the April CDI at Del Mar last year. Peters wanted to take some pressure off the 11-year-old Rheinlander mare (Rock Forever—First Lady, Fidermark), owned by Four Winds Farm, and spent a lot of time stretching and working on the walk last year.
Tonight's freestyle included some of Rosie's own music as well as some from Peters' former top mount Ravel.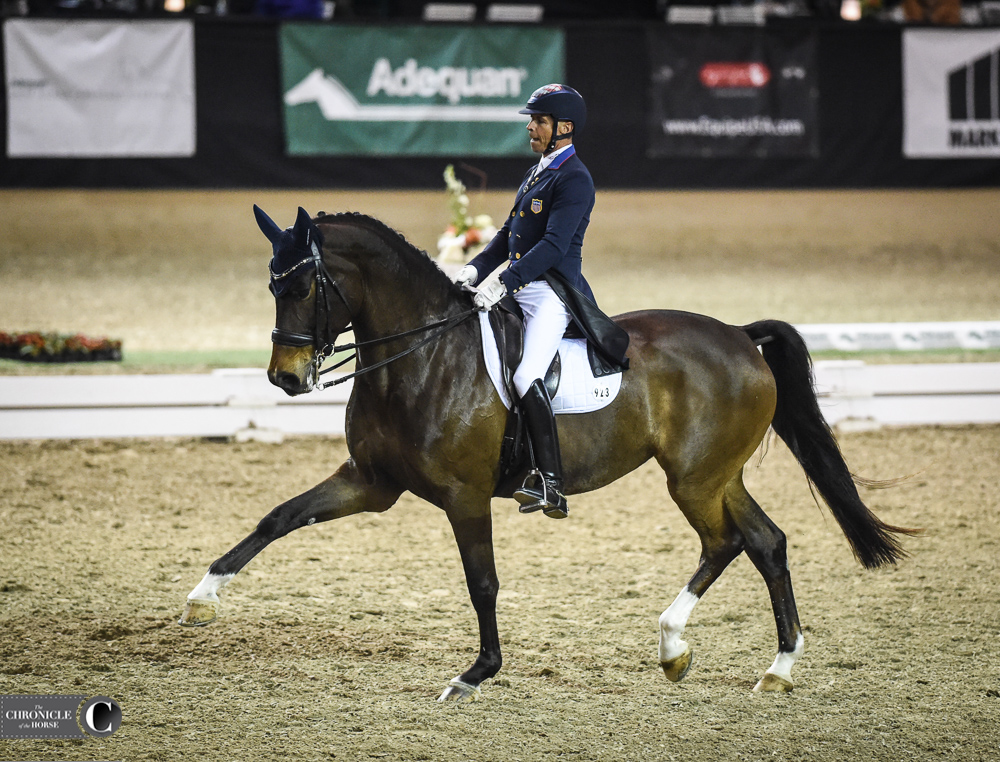 "We've mixed them a little bit together. It still gives me goosebumps because I feel that trot music and it reminds me of Ravel," said Peters. "She was great. She was obviously a little firecracker tonight, but she did walk. She had no mistakes. She got a bit nervous in the one-tempis but she still did it. She did wonderful pirouettes. It's probably one of the best walk tours I've had with her in the freestyle. I'm excited. This is a great comeback for Rosie."
Earlier in the evening Peters rode his new Grand Prix horse Suppenkasper in the Masterclass with top German rider Helen Langehanenberg, who produced the gelding and sold him last year.
Peters says it's too soon to tell which horse he'll prefer to target towards the FEI World Equestrian Games (North Carolina) this fall.
"Honestly, I'll try my very best. We have to listen to the judges. It's so early in the game for 'Mopsie.' At the moment my tendency might be towards him, but we have a European tour ahead of us and two more CDIs on the West Coast, and then later on possibly the [national] championships, so when August comes around we should have a pretty good idea," he said.
For now, they're both targeting the next AWCDF CDI-W in two weeks.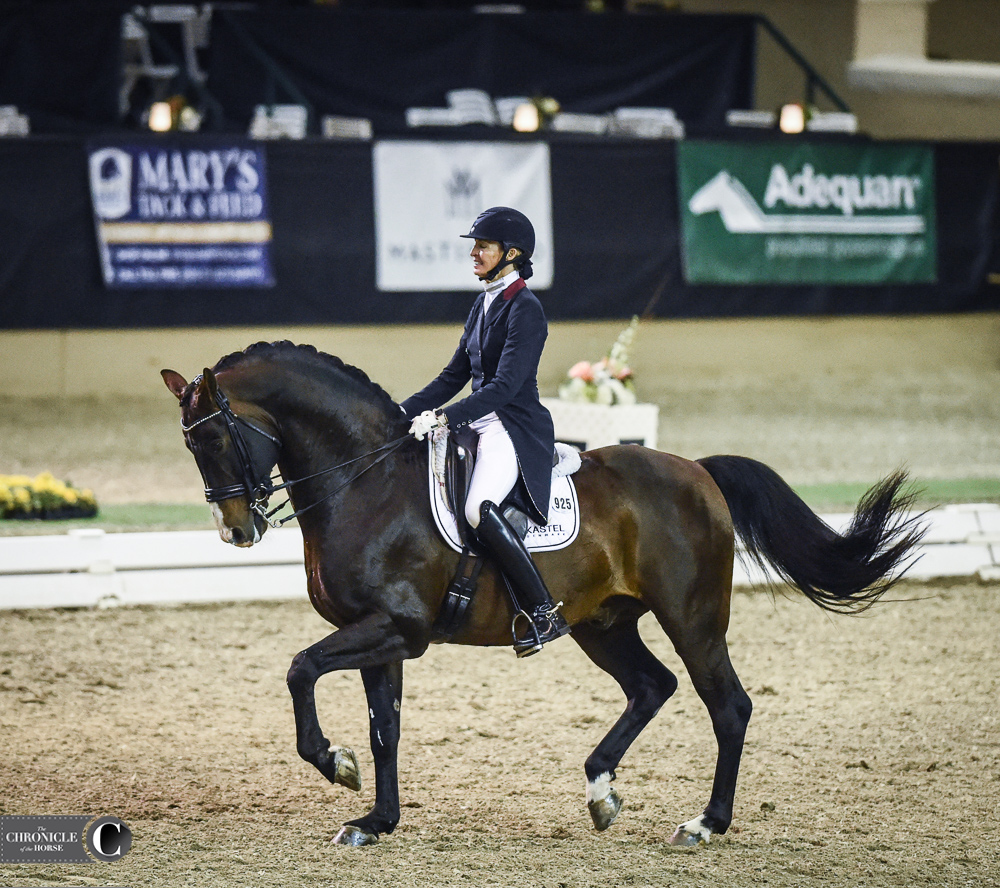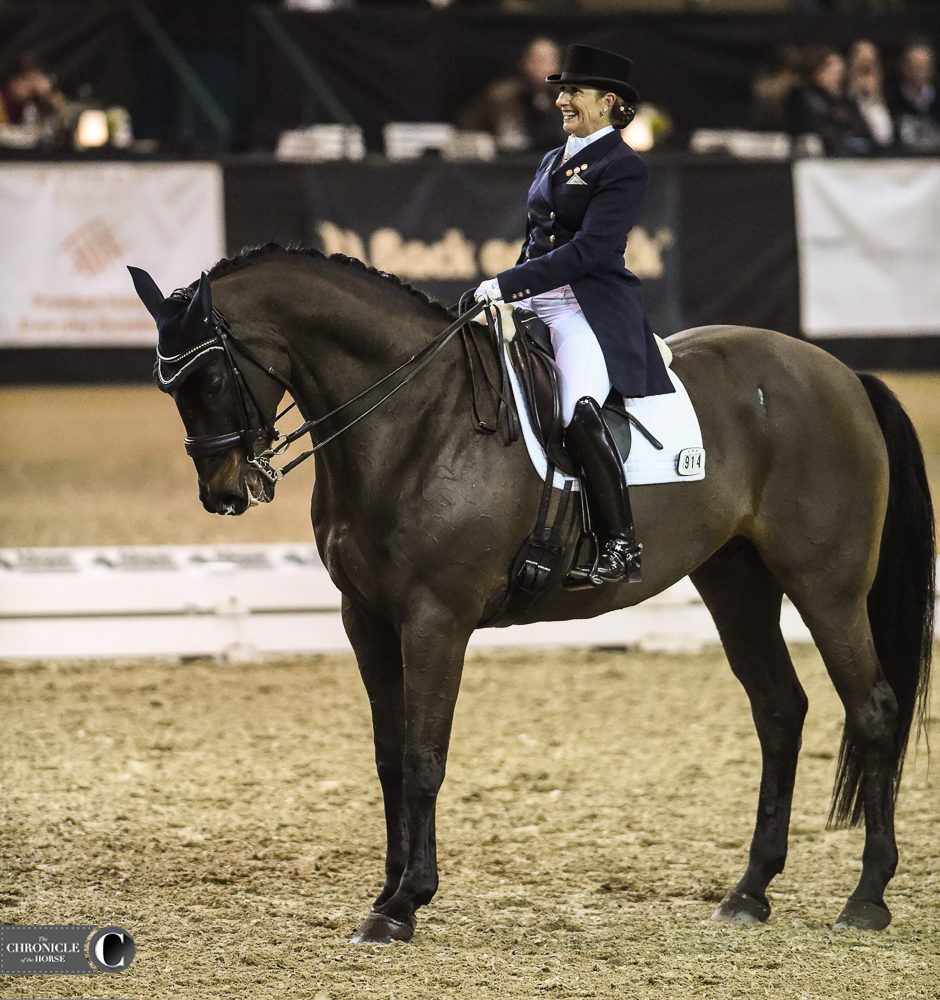 Click here for full results.
Click here for more from the Adequan West Coast Dressage Festival.
Check out more from the AWCDF in the Feb. 26 issue of the Chronicle.