Raeford, N.C.—March 23
The advanced division at the Cloud 11-Gavilan North LLC Carolina International is often filled with a mix of new and veteran pairs as they move up or prepare for a spring three-day.
As a result, only one pair, McKenzie Cumbea and Regiment, made the time of the 20 combinations to start.
Waylon Roberts is one rider looking to a big event starting with a K this spring with Michelle and John Koppin's Lancaster, a 12-year-old Canadian Sport Horse of unrecorded breeding.
They moved up from fourth after dressage to the lead with 6.8 time penalties, and they'll have nothing in hand for tomorrow's show jumping over Buck Davidson and Carlevo.
"As usual, Ian [Stark] sets a big, inviting track," said Roberts of the course today. "You walk around it, and it makes you open your eyes up, but I think that helps you ride it better too. I thought the footing was really exceptional to stand up to all the horses they had running around. Lancaster was super around there."
"Baxter" came to Roberts as a 4-year-old project horse, and he sold him to Boyd Martin in 2012.
Martin took him from beginner novice to preliminary before Mike Pendleton took over and competed him to intermediate.
He came back to Roberts when he suggested the Koppins buy the gelding in 2016. They've since completed two CCI4*-Ls.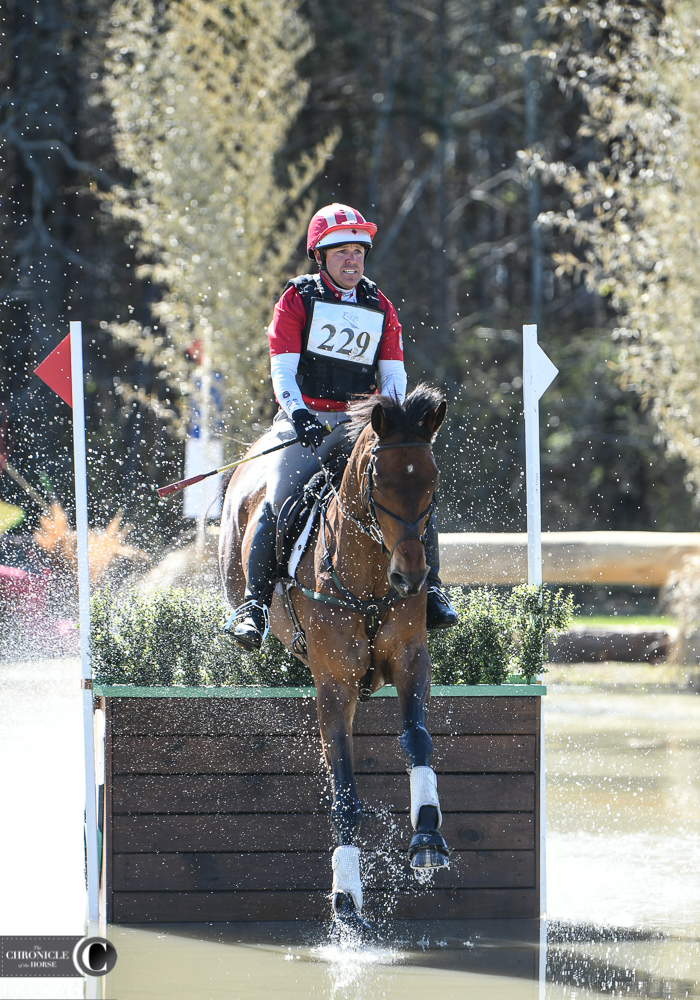 "I told [Boyd,] 'He's a tricky horse. I don't have this horse because he was easy,' " said Roberts. "They did a hell of a job training him because he knows everything on the flat. He feels great. It just so happened that at the time, John and Michelle Koppin were generous enough to buy him for me, and we've been trying to build on the horse I had when he was 4. He's 12 now, and I think there's still a lot of horse in him. I'm looking forward to the spring. We're going to Chattahoochee Hills, then we'll see about Kentucky."
Baxter is very well behaved in the barn and knows his routine. "He's the kindest horse in the world," said Roberts. "He's very well behaved. He slept for a couple of hours before cross-country today. He's clocked into what he's doing really well. You'll school him cross-country, and he spooks at all the fences. He knows when he's out on course he finds that fence and rocks on down to it."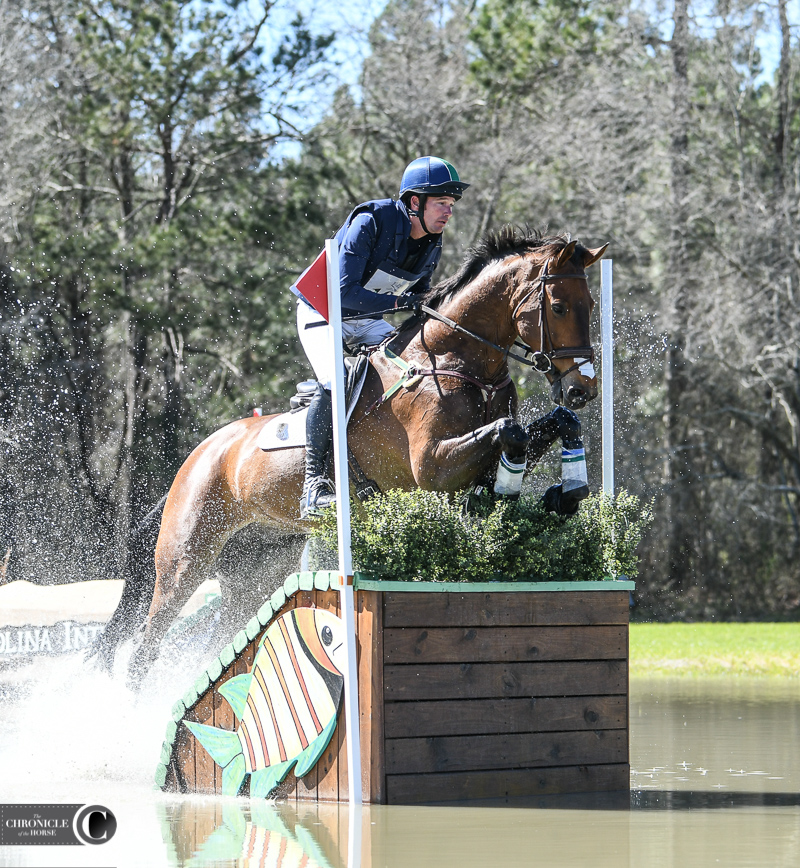 There were two rider falls in the division. Dasha Ivandaeva fell from DB Cooper at the final corner combination, but she rode her second horse, and Caroline Martin fell from Cristano Z. She went to a local hospital to be checked out and was released with no serious injury.
Erin Sylvester jumped the wrong drop into the first water with Campground and was technically eliminated.
Advanced riders finish up their competition with show jumping tomorrow at 8 a.m.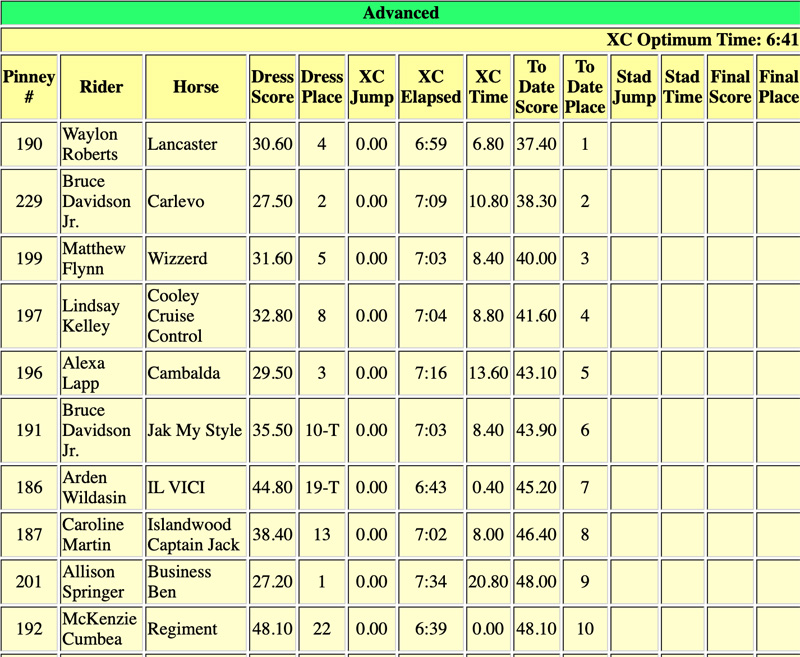 For full results, click here.
For a schedule and ride times, click here.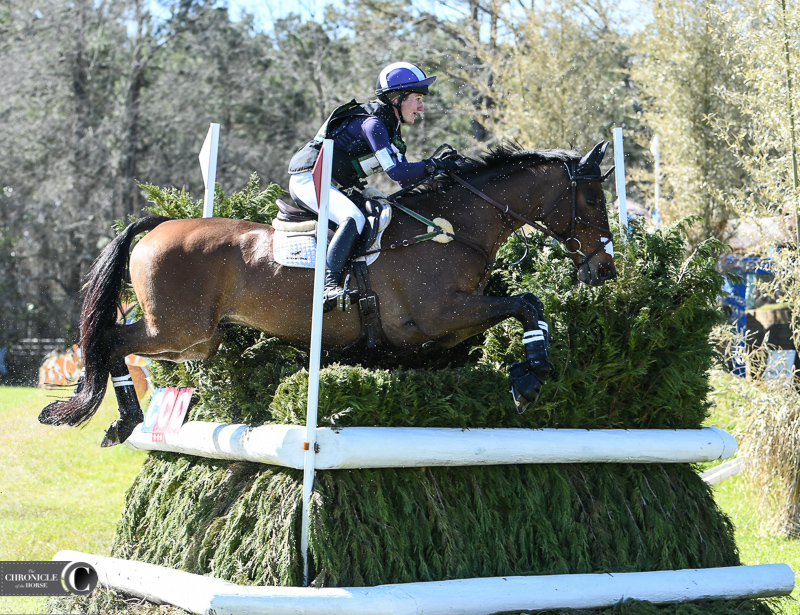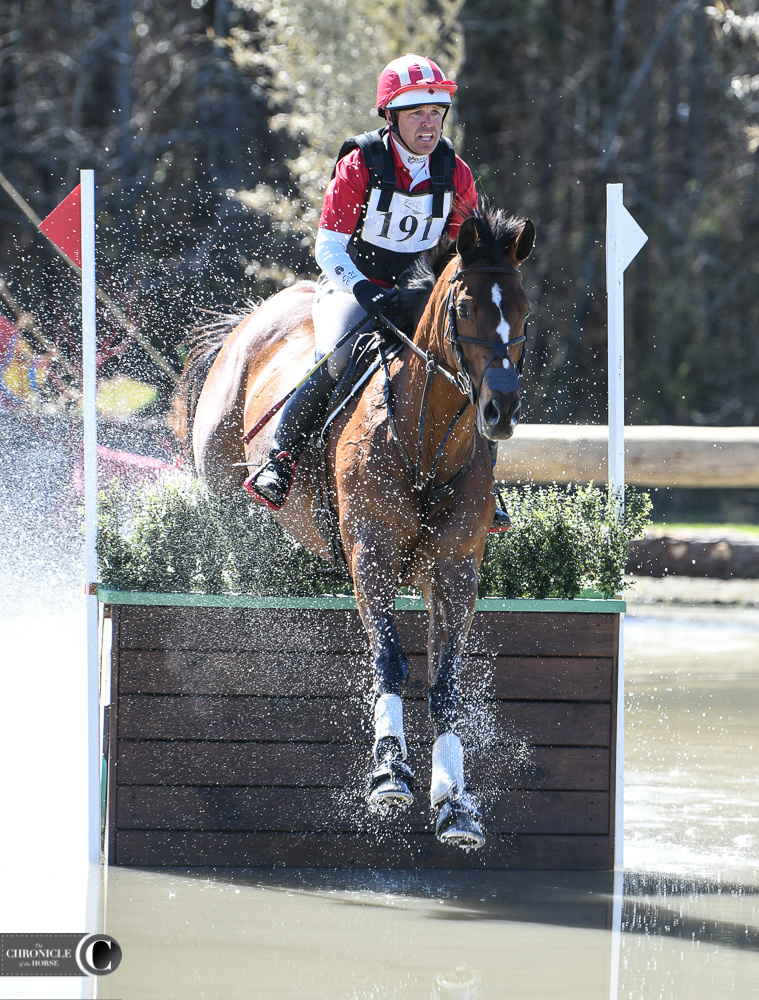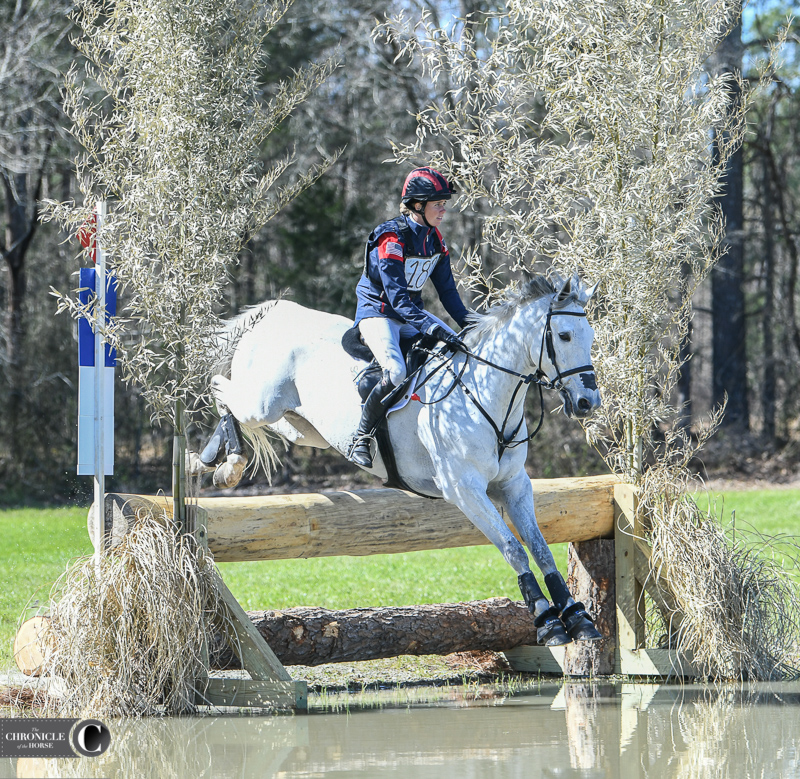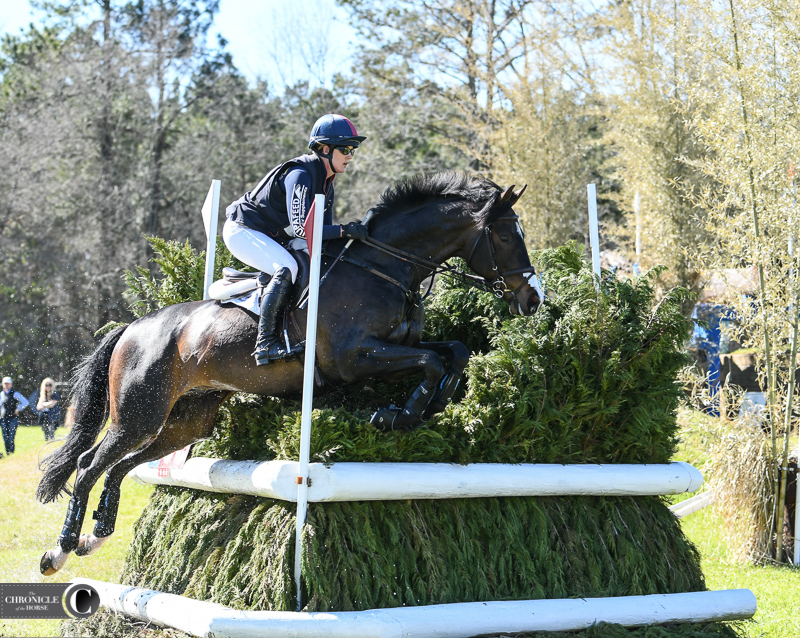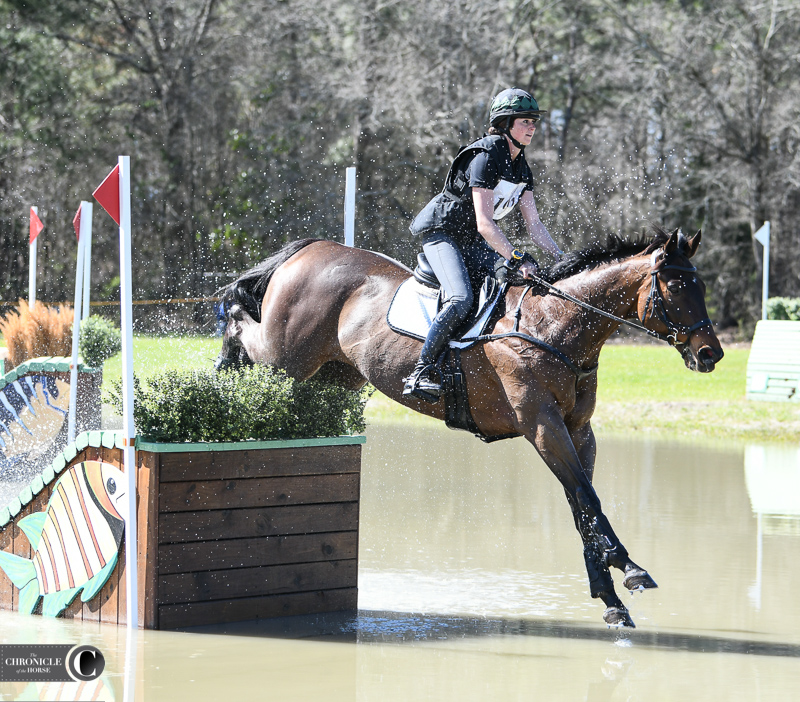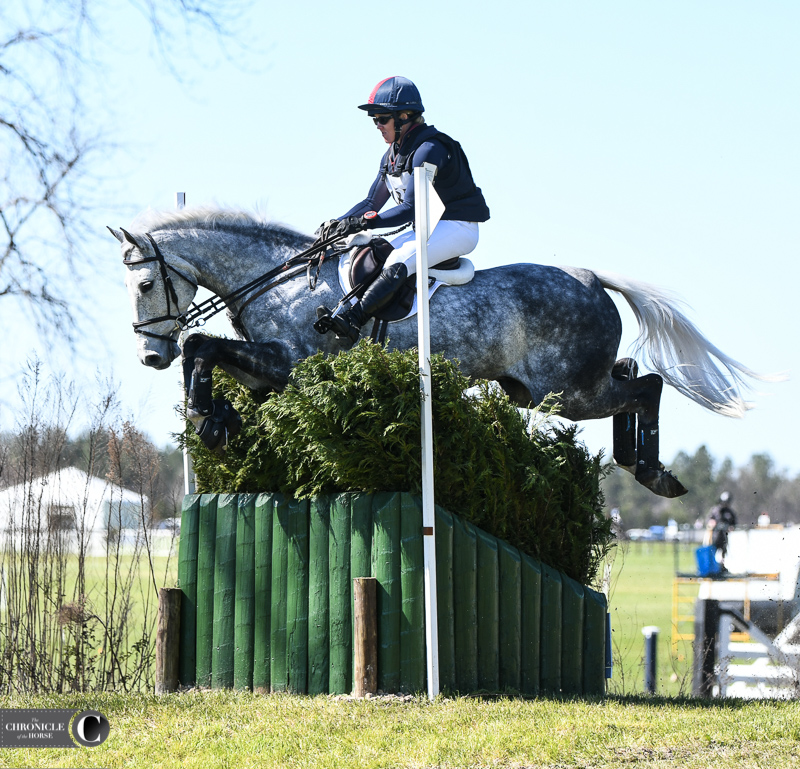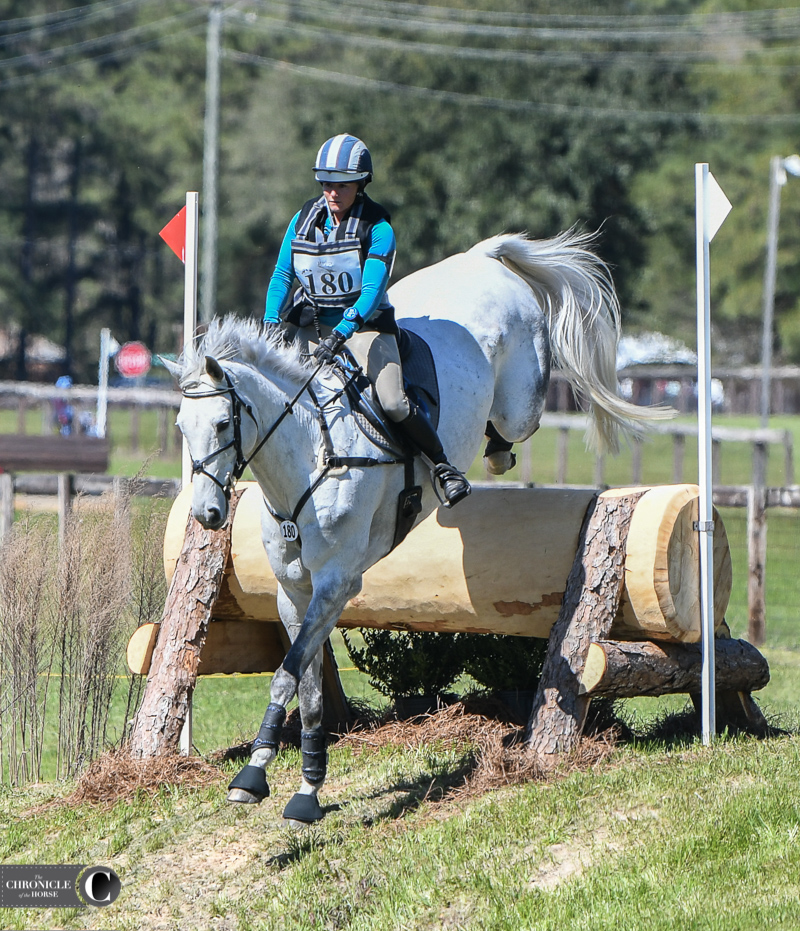 We're on site at the Cloud 11-Gavilan North LLC Carolina International this weekend bringing you news and photos of all the action. Check back at coth.com all weekend and pick up the April 8 print edition of the Chronicle for much more.