Well-known show jumping rider, judge and course designer Rob Gage took his life on June 12.
Gage was an accomplished grand prix rider and trainer who represented the United States at three FEI World Cup Finals in the mid- and late-1980s before transitioning to work as an "R"-rated course designer and judge.
In February of this year, the U.S. Center For SafeSport listed Gage as permanently ineligible for membership with the U.S. Equestrian Federation after an investigation and subsequent hearing process found he was allegedly involved in "sexual misconduct involving a minor."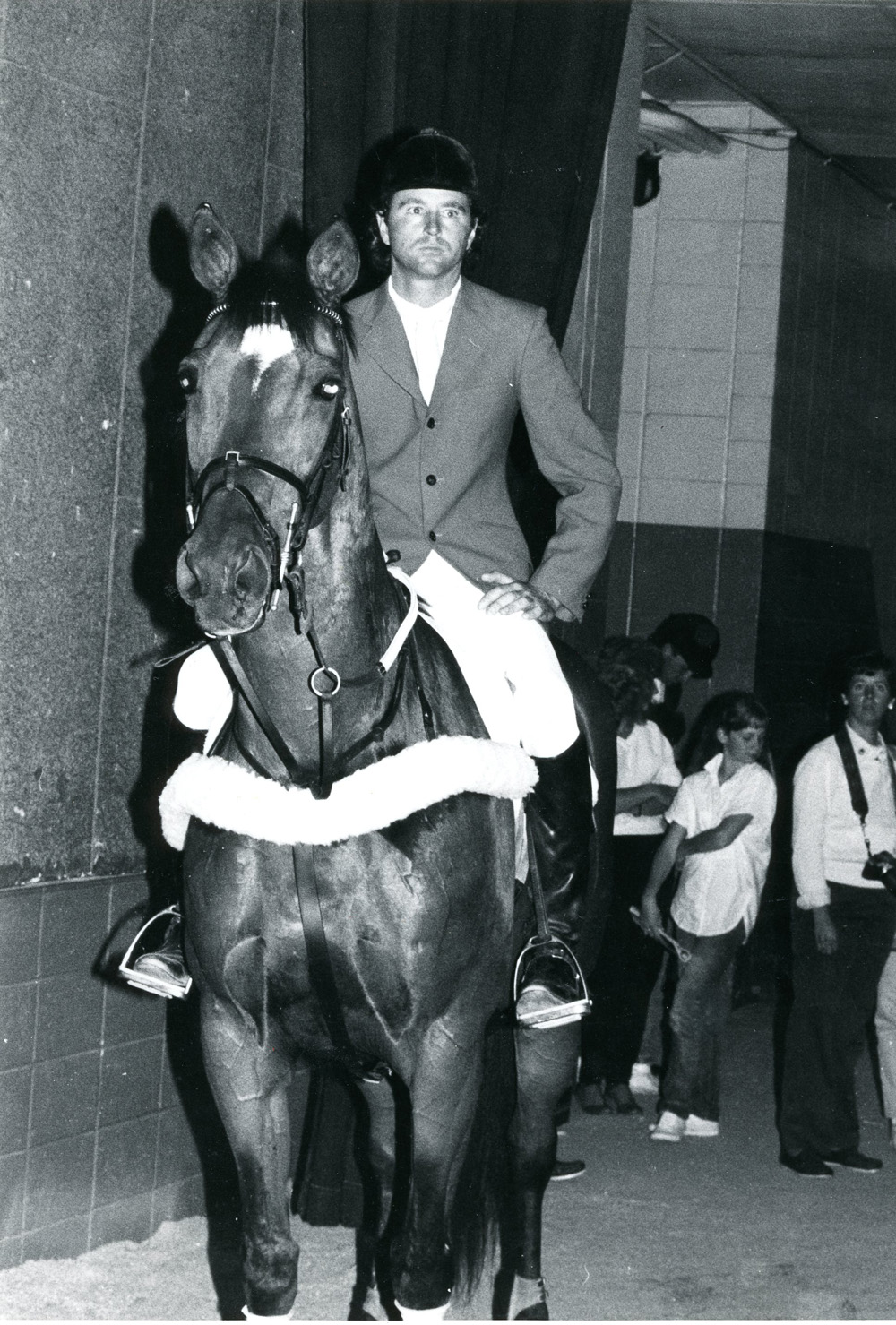 An emailed statement provided to the Chronicle from the Center stated investigators found Gage was guilty of sexual conduct with "a number of minors."
The statement also said Gage had the opportunity to refute the allegations and provide evidence during the investigation, and that he could have appealed SafeSport's ban before an independent arbitrator.
"Permanent ineligibility is the harshest sanction the Center can impose and is reserved for the most egregious offenses," the statement reads. "The sanction issued here was implemented following an exhaustive investigation."
Bernie Traurig, a longtime friend and colleague of Gage's, said Gage was in the process of appealing the Center's decision. USEF representatives confirmed Gage was in the appeals process.
"Just last Monday my wife and I were with Rob the entire day, and Rob was feeling very optimistic about his appeal coming up in [Los Angeles], June 17th, four days from now," Traurig said in the post. "The next day, Tuesday June 11th, he called in despair to say another person had come forward and safe sport [sic] has asked for a continuance to the appeal.
"He was made aware of who that person was on Tuesday evening," the post continues. "On Wednesday, June 12th at 4:00 pm Rob hung himself!"
Traurig confirmed the information in his post but did not wish to comment further on the matter.
There is at least one known example of a rider appealing a lifetime ban from SafeSport; in October of 2018 FEI eventing official and rider Andrew Temkin also received a lifetime ban for sexual misconduct with a minor. Temkin appealed via independent arbitration, and the arbitrator ruled a seven-month suspension was a more appropriate penalty, so Temkin was reinstated as a USEF member in March of 2019.
Many in the equestrian community have placed blame for Gage's death on the Center and USEF. Florida-based amateur rider Kathy Serio started an online petition that has garnered over 1,500 signatures with the description: "By signing this petition, I agree not to renew membership to USEF, come November 30, 2019, if a significant and meaningful change is not made to ensure a full hearing on Safesport [sic] allegations."
USEF representatives issued the following statement: "Rob Gage's death was a shock to the equestrian community. USEF was notified on 2/1/2019 by the U.S. Center for SafeSport that Rob Gage was permanently ineligible to participate in the sport following a full investigation by the Center for sexual misconduct involving a minor. The Center completed their investigation and issued sanctions in accordance with their jurisdiction over cases involving sexual misconduct. The decision was under appeal. Details of the Center's investigation remain confidential to protect the reporting parties and the responding party."
The Center did not answer a question regarding how long ago the allegations against Gage took place. Without commenting on this specific case, the statement added, "The Center does not have a statute of limitations, as we disagree with those who seek to invalidate abuse that occurred many years ago. To change the culture of sport, individuals must be held accountable for their behavior, regardless of how long ago it occurred."