In this series, the Chronicle follows multiple riders as they seek to fulfill their World Equestrian Games dreams in Tryon, North Carolina, in 2018. We'll check in with them in the coming months as they pursue a team spot to see how they're getting their horses ready and preparing mentally.
It's been a busy couple of months for Will Coleman. He and Tight Lines finished on their dressage score at the Land Rover Kentucky CCI**** in April for 12th place, then it was off to the Mitsubishi Motors Badminton Horse Trials CCI**** (England) to meet up with OBOS O'Reilly.
Unfortunately "Oboe" wasn't feeling himself, and Coleman retired on cross-country. He rerouted to the Tattersalls International CCI*** (Ireland). While Oboe stayed at Richard Sheane's Cooley Farm to prepare, Coleman headed back to the States to compete the rest of his string then was back on a plane for a few days of training in Ireland, then back home again before heading back for Tattersalls where they narrowly missed out on the win by one rail, finishing in fifth.
Coleman hopped on a plane again to compete four horses at the Mars Incorporated Bromont International (Quebec), and now he's headed for the Brooke Ledge Great Meadow International CICO*** (Virginia) with Tight Lines this weekend.
On June 26, the WEG team was announced, and Coleman was named a reserve with both horses. He was also named to the Aachen CICO*** Nations Cup (Germany), July 19-22 with Oboe.
Go Behind The Stall Door with OBOS O'Reilly.
Go Behind The Stall Door with Tight Lines.
---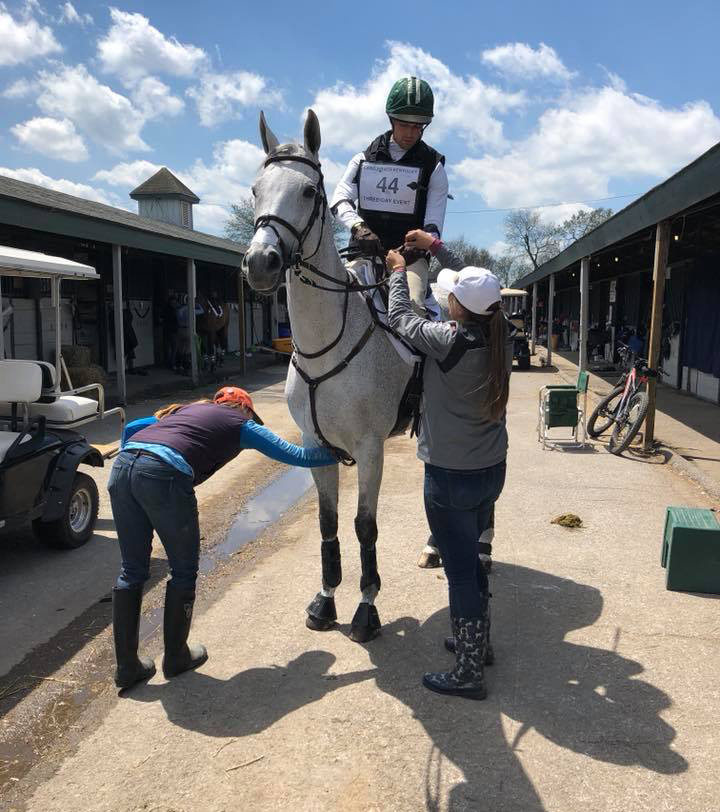 [At Kentucky] we had kind of a disappointing dressage test. Tight Lines suffers from really bad allergies, and that time of year is always really hard for him. He tried his best, as did I, but we couldn't put together a smooth enough test to get a really great mark. He got a 38.0, and we'd been hoping for something in the low 30s. That was a little bit of a disappointment because we put so much work into that over the winter, but that's just kind of how it goes. I think he's genuinely in a better place and stronger than he was last year, so I still think there's a good test in front of him.
The rest of the weekend he was amazing. He just stormed around the cross-country. I could have been 45 seconds inside the time if I wanted. He was just a lightning bolt out there and couldn't have been any better for me. He was strong and wanting to go, but he settled in about four minutes into the course and gave me a beautiful ride. He's always a double handful on the cross-country, but he wants to do it, and you can't ask for more than that. He finished with a double-clear show jumping as well. We had a little bit of a disappointing dressage test, but we didn't add anything to it, and sometimes that's all you can ask for.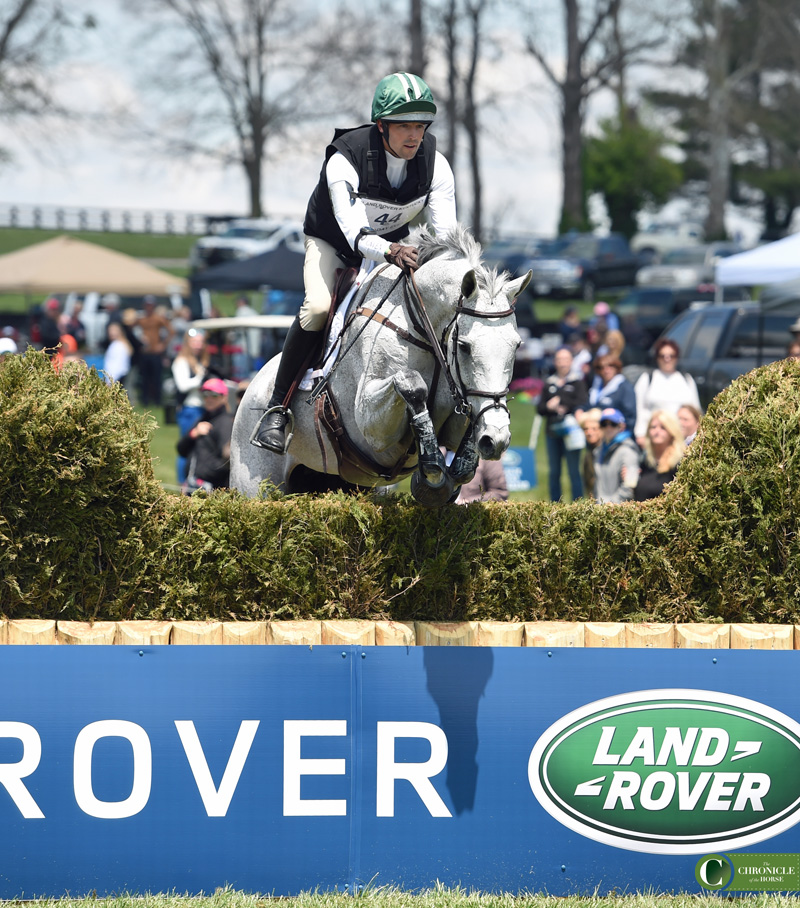 OBOS O'Reilly did one of the best tests I think I've ever done in my life at Badminton; he did a 24.6 on the biggest stage in eventing, which is just an amazing score. He did a great test. He didn't do anything wrong. It was as good a test as he's ever done for sure.
He arrived at Badminton with a bit of a cough and had a little bit of snot in his nose all week. Whether it was the traveling or something allergenic, he was clearly not himself, and we really figured that out when we got out on the cross-country, and he was just pretty dead and dull. He had none of the spark and fire that I'm so accustomed to seeing from him.
It's a very grueling trip for them to go to Europe and ship across the Channel to England. It can take a little bit out of them, but this [was] even beyond that. We did some diagnostics after the event, and he had a little bit of an upper respiratory airway issue that was resolved just by giving him some time and putting him on a different nebulizing regime.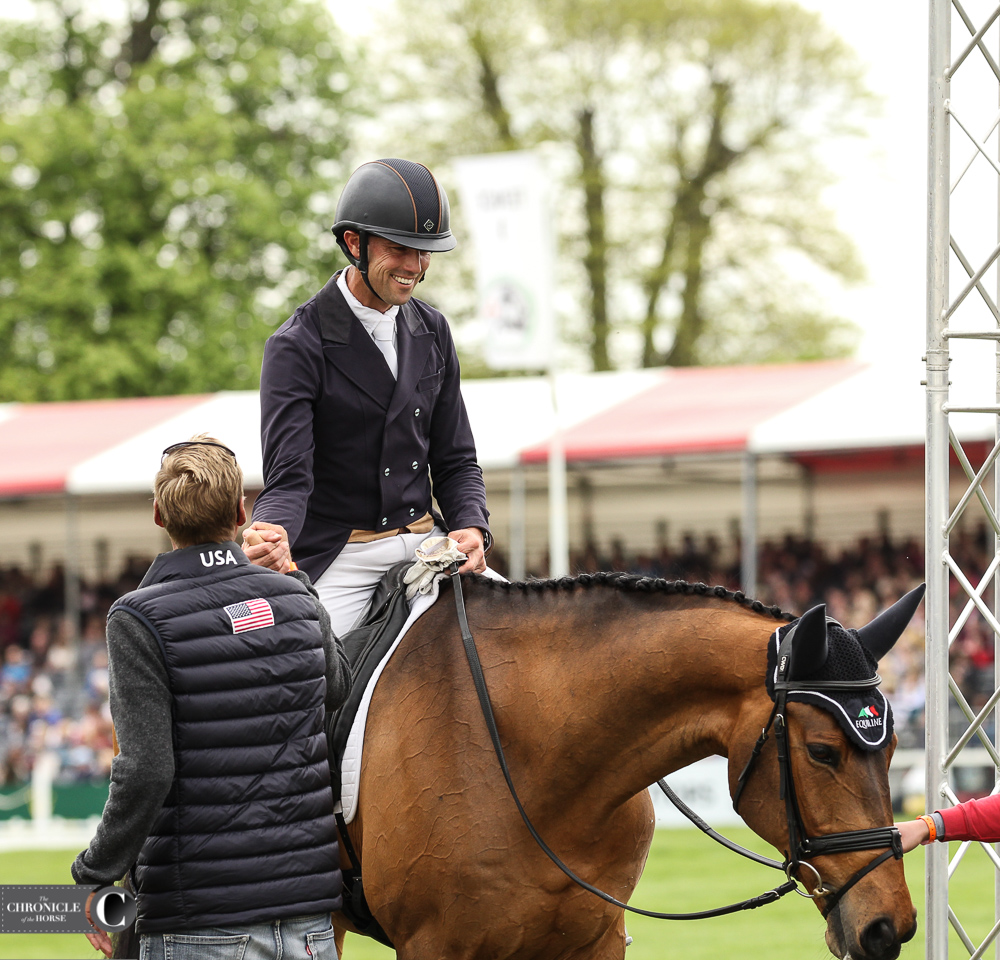 Everything about Badminton is pretty intense. It's the biggest event in the world; just the amount of people and everything about it, it feels like a big deal.
The event is nothing like Kentucky. You don't have a single ring to ride in; everything is on grass in the middle of a beautiful estate. The main ring is flat and level, but all the rings are fairly undulating. Preparing your horse for a dressage test in the middle of car parks and fields and roped off areas is kind of a different challenge.
We employed a lot of creativity throughout the week getting him ready, and Erik Duvander and my wife Katie were really amazing eyes on the ground helping me get the horse in the right place for the dressage. That's something that we can hang onto and use at other events.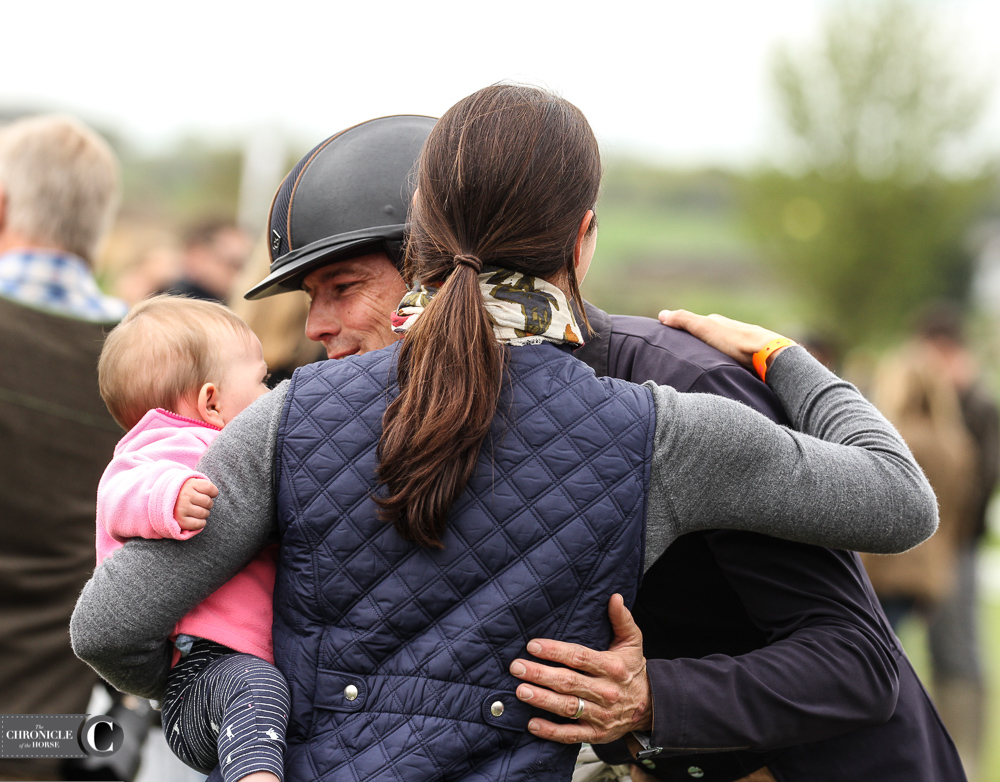 I thought the cross-country was a really stiff test, especially given the conditions. It was quite hot, and they had a ton of rain, and it was quite holding. For sure it was a stamina test. I thought it was a good day for the sport even though a lot of the horses finished tired. I thought the riders did a great job with really answering the questions that Eric Winter had set forth on the course. I would have liked to have ridden around all of it, but we'll have to save that for another time.
I'd be lying if I said it wasn't challenging [to fly back and forth] because it was. The biggest thing with Oboe was just getting him back to where he was healthy again. I only flew over once between Badminton and Tatts, and that was to school the horse. I did a little cross-country and dressage schooling, and then I galloped him. The biggest thing was seeing how he felt in the gallop.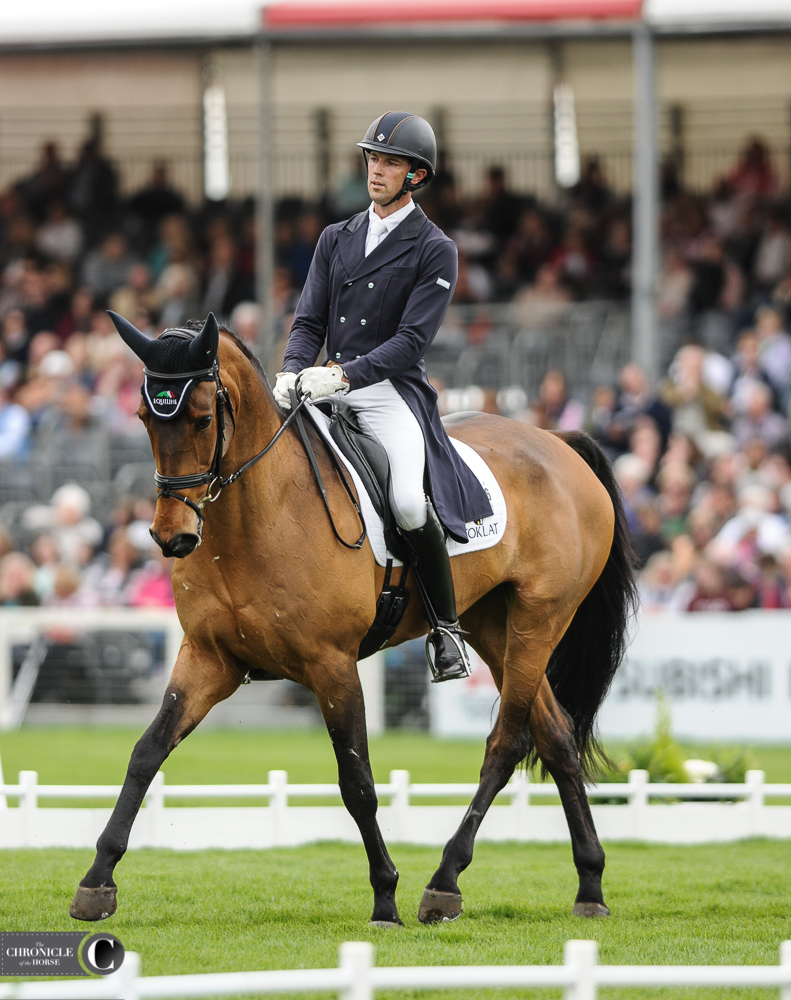 Richard's in a beautiful part of the world, and he has access to a great gallop at his place. Oboe galloped fabulously for me, so I felt like we'd overcome that little hurdle. He wasn't coughing, his wind sounded really clear, he had no discharge, his bloodwork had come back to normal. He seemed good again, so that's when we said, all right, let's give this a shot.
Katie O'Sullivan, who's Richard's rider, and Sarah Rupert, who's the groom I sent over, did most of the riding. It was mostly Sarah just hacking, and Katie did a little flatwork for me. It was waiting to see if we felt like his airways were good to run.
I flew home to do Virginia Horse Trials then flew back the next week to do Tatts. It was wild. We had a lot of horses going to Bromont the week after Tatts, so the back and forth put a lot of strain on my staff at home and Katie, but they did an exemplary job of making sure those horses were well-cared for and ridden heading into Bromont. I went up there and did the best we could given the circumstances.
Richard is known as a horse dealer and seller, but he's a very good horseman in his own right, and I had a lot of confidence in him doing what was right and keeping me in the loop, and Sarah was there backing him up. You just have to trust your people, and that's what being a part of a team is all about. In those times of crisis is when we all have to band to together, and I think we did that.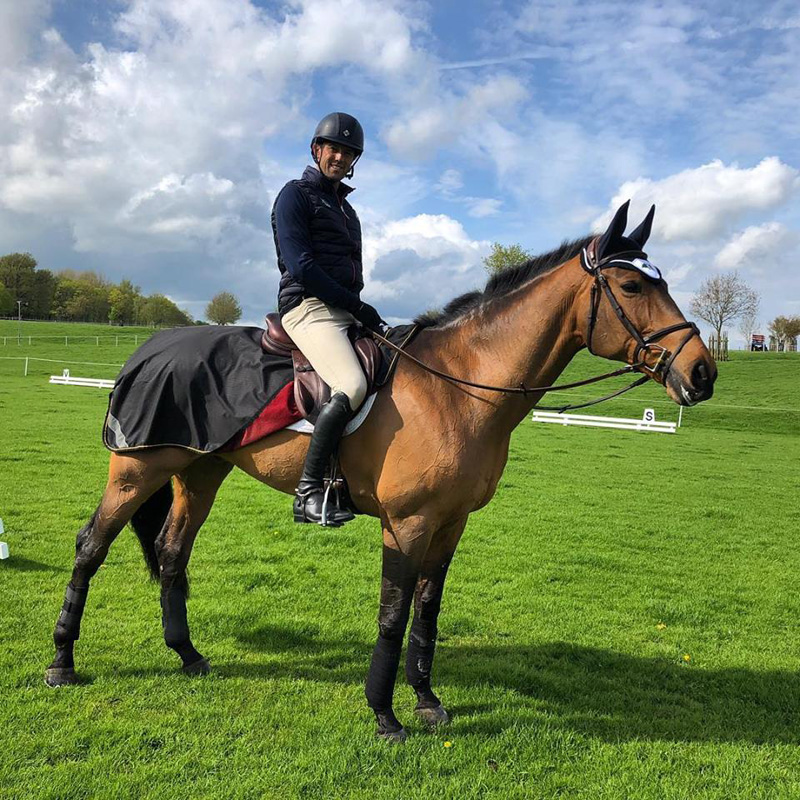 He came back at Tattersalls and nearly won it. Were it not for a little mistake of mine in the show jumping we would have won that. He came back strong, and he was impressive on the cross-country; 20 seconds inside the time. He just did it so easily.
I'm a little bit kicking myself for not having made the last few weeks more successful than they were, but I still think there's a lot to be proud of, and we can look forward to doing some more here later in the year.
[Rerouting from Badminton with Oboe might have affected our chances of selection.] But that's horses sometimes—with any athlete, there's always going to be an element of surprise or a variable that you can't control that can affect your performance. In this case we had a little issue with Oboe that was impossible to expect flying over there. We wouldn't have flown over there if we were thinking it was an issue, but it reared its ugly head at a bad time, and we gave it a shot, and when it didn't seem like it was in the best interest of the horse I made the call to pull up, and we regrouped and went somewhere else and were very successful.
The selectors are going to interpret that as they want, and I can't really worry about that. I'm pleased that my horse came out of it well.
Obviously we would have loved to have been on the team, but reserve is still an accomplishment. The games are still a ways off, and I think our job now as a reserve is to stay ready and focused. If something happens to anybody we'd be ready to step in if called upon. We wouldn't wish that on anybody, but the reality is, things happen, and you've got to be ready. We're just as motivated as we were before, maybe even more so.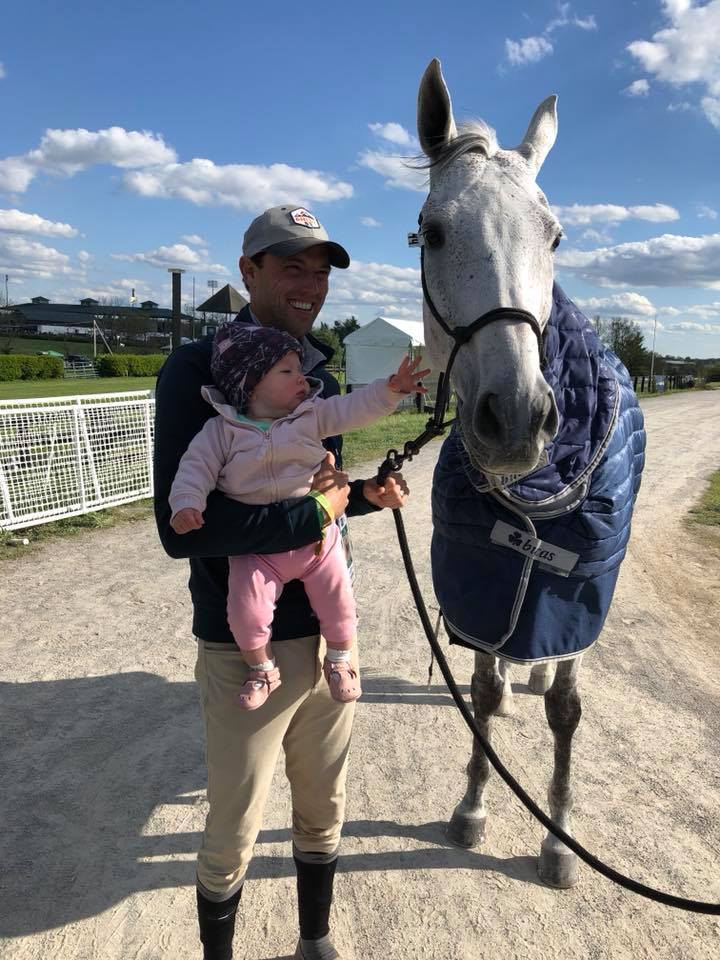 It's a hard process. They had a lot of good horses and riders to choose from. In the case of Tight Lines, he didn't have the best dressage test at Kentucky, and I think that probably didn't help us, and then Oboe had the respiratory thing at Badminton which caused us to pull up, but he went very well at Tatts. There were horses that had four-star results that probably resonated more with the selectors. It is what it is. You can't dwell on it. We're disappointed for our owners and disappointed that we're not on it, but it's a long ways off, and you never know what could happen.
Tight Lines has been in work for a good while following Kentucky. He came out of it really well. We have him entered at Great Meadow, and I plan on running him there. He'll do the WEG Prep Event in August at Bromont.
Oboe will go to the Nations Cup at Aachen (Germany). He only got home about 2 ½ weeks ago, so it's a quick turnaround. At the moment he looks really good. He's very fresh, and I think we just want to feel like he gets a little bit of time to recover here. He's pretty fit and ready. I think it's more about just preparing and feeling like he's in a good place mentally and physically. I feel like we can get there. He's got a few weeks.
Aachen's been a bucket list thing for me for a long time, and that horse is in form right now. Sometimes you've just got to go and give it a shot. At the moment, we're going. He's getting towards the end of his career, so as long as he's happy and well, we're going to go out there and try to compete with him because he's a good horse, and he's become very competitive. You can't always wait for another sunny day. Sometimes you've got to go when it's good.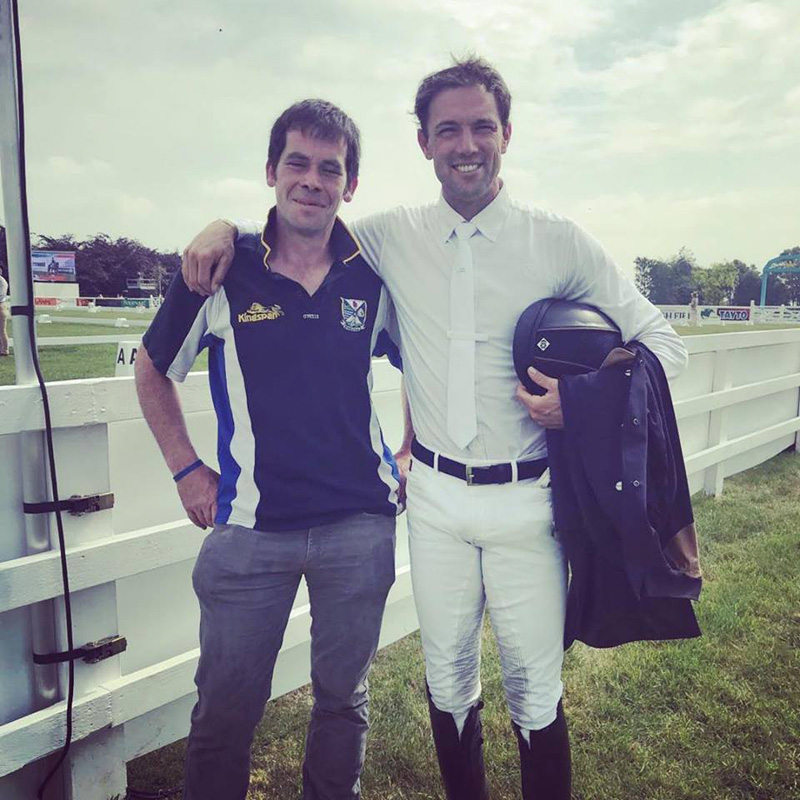 I feel like what we're doing is working, and sometimes the biggest mistake you can make is going, "just because it's an Olympics or WEG…" and go try to rewrite the script. We're maybe more experienced now and not doing that. We're sticking to what we know well, and I think the process we've embarked upon with these two horses is largely going in the right direction, and we're going to continue it. We're working and training like we do everyday, and we have great people on board helping us and really wonderful owners who are supporting it. I'm just the cover of the book, and we've got a lot of people who are a part of this dream.
Read all of the Road To The WEG articles with Will Coleman.
Catch up with our other Road To The WEG riders:
Dressage rider Olivia LaGoy-Weltz
Para-dressage rider Rebecca Hart