In this series, the Chronicle follows multiple riders as they seek to fulfill their FEI World Equestrian Games dreams in Tryon, North Carolina, in 2018. We'll check in with them in the coming months as they pursue a team spot to see how they're getting their horses ready and preparing mentally.
Will Coleman rode at the 2012 London Olympic Games with Twizzel, where they finished in 37th place. He's been rebuilding his string from the bottom up since then.
He's got two horses in contention for the World Games this year—Tight Lines, an 11-year-old French Thoroughbred gelding (Turgeon—Merindole, Tel Quel) and OBOS O'Reilly, a 15-year-old Irish Sport Horse gelding (OBOS Quality 004—Omard Clover Queen, Clover Hill), both of whom he's brought along since they were young.
Last year, "Oboe" finished 12th at the Luhmühlen CCI**** (Germany), while "Phish" completed his first four-star at Rolex Kentucky and went on to place second at the Dutta Corp. Fair Hill International CCI*** (Maryland), earning the USEF National Fall Three-Star Championship.
This spring, Phish finished third in the advanced division at the Cloud 11-Gavilan North LLC Carolina International (North Carolina) and will compete in the advanced this weekend at The Fork (North Carolina) before heading to Kentucky. Oboe ran the CIC** at Carolina and placed sixth. He'll also compete in the advanced at The Fork before heading to the Mitsubishi Motors Badminton Horse Trials CCI**** (England).
Go Behind The Stall Door with Phish! 
---
I've got two horses listed for WEG. Tight Lines is on the Elite list and OBOS O'Reilly is on the Tier 1 list. They both ran very well at Carolina. Oboe had his first run of the year in the CIC**, and Tight Lines did his first run of the year in the national advanced class.
The focus of our winter, as always, has been trying to hone their dressage and get their bodies ready for the season. I don't really start competing the older ones until March in most cases. They've just started to get going competitively, and then it's a quick build to Kentucky. Tight Lines will aim for that, and Oboe is currently entered for Badminton.
Oboe is a pretty reliable cross-country horse now. For him [at Carolina], I thought he could go out and have an easier run and stretch his legs. He made very light work of the course. For gearing up for Badminton, it was a fine first run. We can build towards Badminton now. His last run will probably be the Fair Hill CIC*** [Maryland].
It was pretty cold and wet by the time Phish went. It was pissing down, but he doesn't mind. He lives to run cross-country. I think he had a grand old time.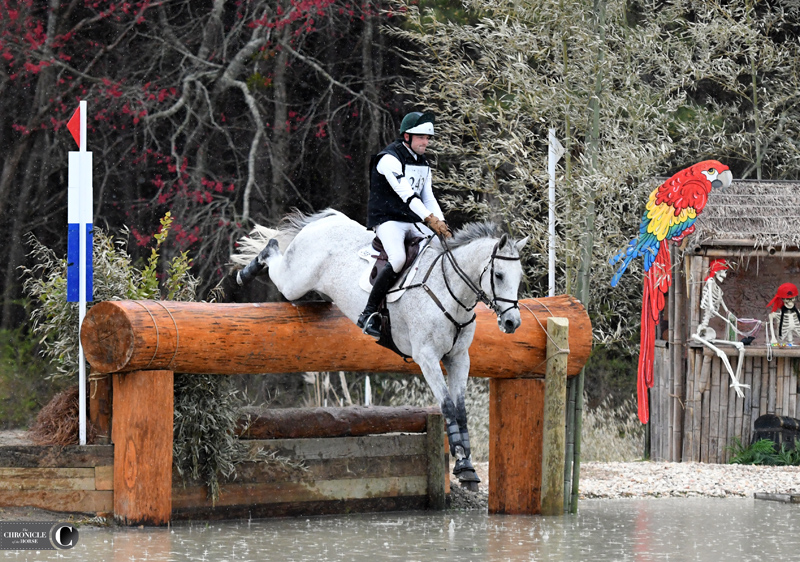 He's fresh and feels really good. I think they're in a pretty good place. We have a few weeks to go, but they're high-pressure weeks. I'm happy with how they're looking at the moment.
I have never competed at Badminton. Obviously it's a bucket list thing for any event rider. I think I've got a horse that can tackle that cross-country course. His dressage has improved a lot. I've had a really awesome group of owners on this horse for a long time, and they've been really wonderful. I think this will be a really cool experience for them. That's a big reason to do it to. We're getting near the end of this horse's career, and why not? Why not do something that you've never done before? If you think you've got a horse that can do it, then go for it.
[USEF High Performance Director] Erik [Duvander] has involved himself in our program basically from the moment he took the job. He's been to my farm in Virginia and the place we were based in Florida several times. I probably saw him every other week all winter. His involvement has been very helpful, and his demeanor and the way he's worked with the whole team is really cool.
He's given me a lot of confidence because he sees a lot of good in my program, and I think that makes me feel a little bit emboldened by what we're doing. There are always little tweaks, but by and large he's been really supportive. The biggest thing is the continuity and staying on the road you're on. You can't go changing everything all the time, or you'll never get anywhere. I'm comfortable in the system I'm in. He recognizes the value of Katie, my wife, and my dressage trainer Allison Brock, and all the people I work with. He just wants to complement it and encourage it more than anything. It's been a really great thing.
We made several brief trips to Wellington throughout the winter. Ali Brock is down there. We did some classes at one of the [Adequan Global Dressage Festival shows]. Any time you can get in the ring and practice [it's helpful], and in particular for Tight Lines—trying to figure out the best way to warm him up and get him in the ring and get him the most confident. He's a really feisty Thoroughbred. That was very helpful for him to go through that exercise a few times.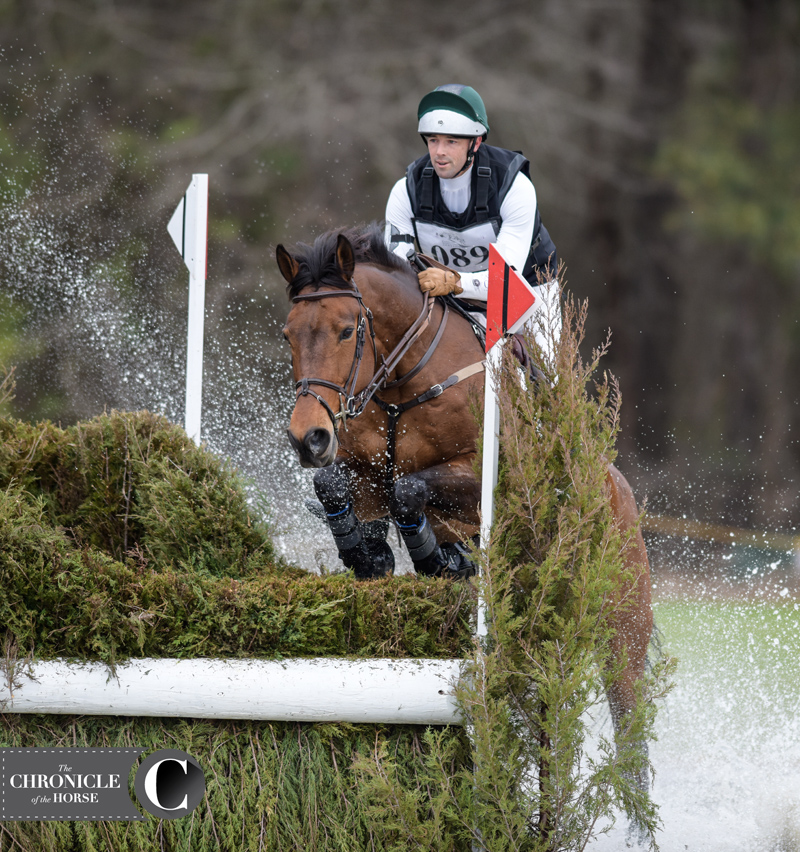 Rebuilding
I finished London, and I literally had nothing. Twizzel was my only upper-level horse. Oboe was the only other horse that I thought had some potential, and he was young at that point. To be honest, he had pretty humble beginnings! I didn't think he was going to be nearly as accomplished as he's become.
I just had to start over. I needed a totally new group of owners. A lot of your career is dependent on getting the right people involved. There's a number of them that I owe everything to—Rich Booth and the Booth family, Tom Goeke, Jerome and Sarah Broussard and Team Rebecca, Suzanne Lacy, Vicky Castegren and Hyperion Stud, and Nanki Doubleday. They gave me the opportunity to hit the reset button, and they've really given me a career. They've been huge supporters. Other people have come on top of that, but these guys gave me the chance to get out there on better horses. Together with them, we built the whole thing from the ground up. We started primarily with young horses, and we've just been bringing them along slowly and methodically.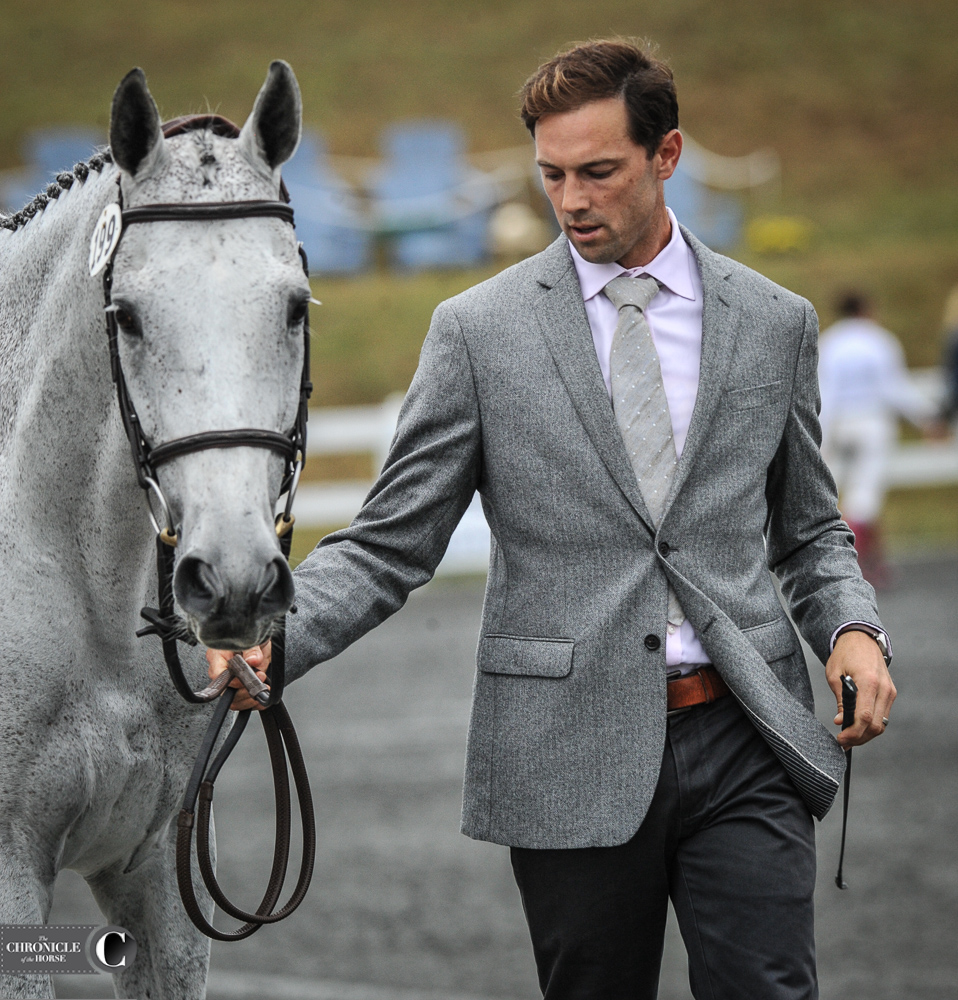 I'm happy with it. It's stood me well. We've got the nicest group of horses I've ever had, and hopefully we can keep it going. Some other people have come on now, really, really wonderful people like Tom Tierney, Ken and Kathleen McDermott, John and Lin Burgess, Lyda White, Mark Thompson—even my mother, Deedi Coleman, has a share in Oboe, and I'm beyond blessed to have them all in my camp. We just have an amazing core group of owners who are really supportive. They just get it. They understand the process and how hard this sport is. I'm so grateful. Katie and I have a busy life, but a wonderful life, and we owe it all to these people.
It would mean everything to me to make another team. I've had to live with the disappointment of the London Olympics for the last five years [where they had a refusal on cross-country]. Not a day goes by that I don't yearn for the chance to get back at it. That's what high-level sport is. You've got to wait for the opportunities and be patient and hungry, all at the same time, all the time. I think that's what we've been, and I think that's what will hopefully give us a chance. I've got to go to Kentucky, and that's the only thing I've got on my plate right now—getting the best performance out of my horse at Kentucky, and whatever happens from there is what happens.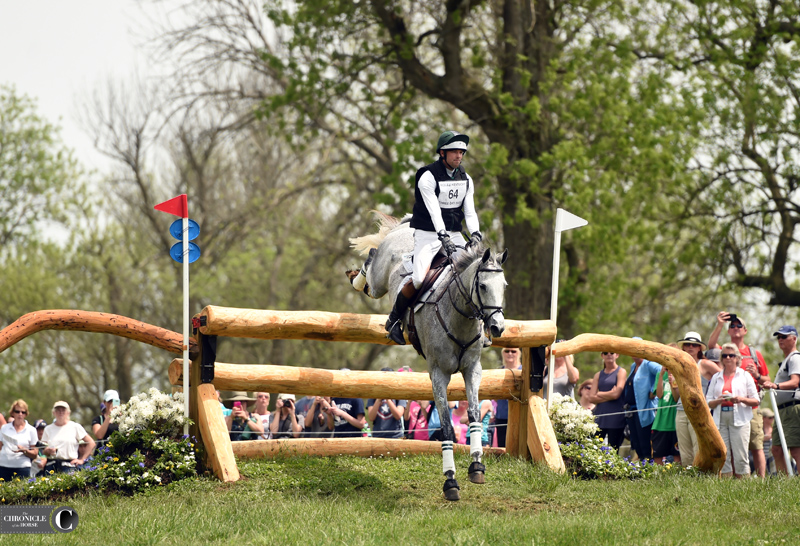 Read all the 2018 Road To The WEG articles.
Catch up with our other Road To The WEG riders: