In this series, the Chronicle follows multiple riders as they seek to fulfill their World Equestrian Games dreams in Tryon, North Carolina, in 2018. We'll check in with them in the coming months as they pursue a team spot to see how they're getting their horses ready and preparing mentally.
Olivia LaGoy-Weltz found Lonoir in 2011 when she and then boss Kathy Priest went looking for a promising international prospect. What was once a tricky young horse has blossomed into a cool customer in the dressage ring.
They were named the small tour traveling alternates for the 2015 Pan American Games (Toronto) before making their Grand Prix debut in 2016 at the Adequan Global Dressage Festival (Florida). In 2017 they had a building year as they broke into the 70-percent range and were members of the winning Nations Cup team at Rotterdam (the Netherlands) and the silver-medal winning team at Aachen (Germany).
They came out with a vengeance in 2018, winning all but one test in Florida where they placed second. They hit a personal record during Week 10 of the AGDF, when they scored a 76.60 percent in the Grand Prix freestyle. As of March 20, when the World Games ranking list was last updated, Lonoir and LaGoy-Weltz were ranked seventh. You can also learn more about Lonoir in his Behind The Stall Door feature.

---
[Winning the CDI**** during Week 10 of the AGDF] was good. It was what we needed that's for sure, so that's exciting. [I'm feeling] really positive. I'm really happy with the track that we're on and the direction things are going.
The previous two shows [were] just kind of getting him into the swing of things again, and I feel like this show we more hit the groove. There's always more work to be done in dressage. It's the constant pursuit of perfection, and perfection is a challenge to attain.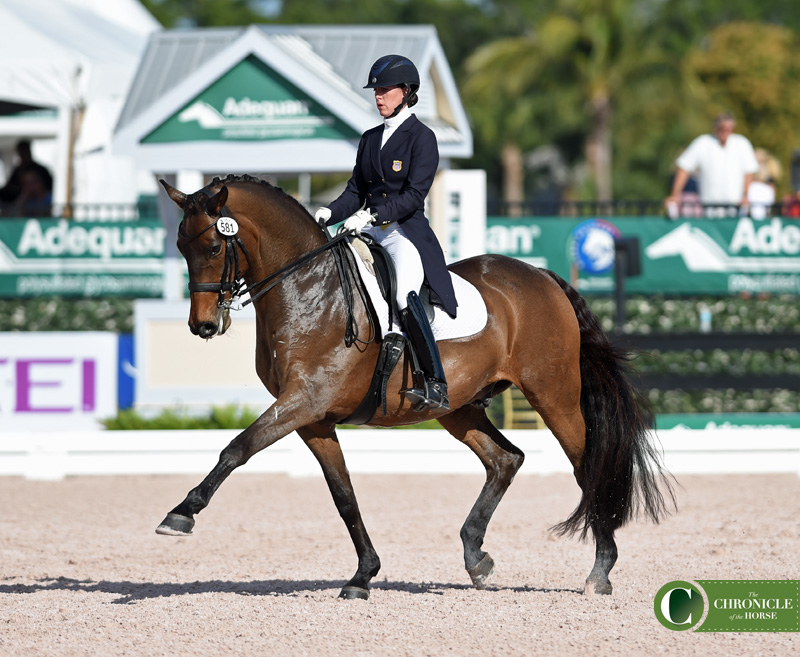 Last year, in Rotterdam, we touched on a place that made us really realize how much this horse has to offer. [We're] just trying to build back up to that place and be able to get there consistently and eventually surpass that, so just working in that direction. Consistency, but also continuing to up the quality.
We had had a good season in Florida where he was quite comfortable going through the test, and then we were just able to up the quality of it there, and then everything came together [at the CDI****]. We did a practice show right before that really let me know that I could ride him.
The horse has a lot to offer, but he can also be quite hot. When he's settled, and I can push him to show all that he can do, there's a lot in there. When I'm having to ride without pushing him, it tends to be a little bit more contained looking.
He was in really quite a good place in Europe [last year] and quite fit, and at that point you'd love to keep going with that. But in looking at the long run, you realize if you try to keep him in that spot for the whole next period of time [leading up to the WEG], it's a little bit long.
We gave him a little bit of downtime after [he came home] and built him back up with the idea you want to build throughout the season and hopefully have the scores get higher and higher and higher, and then the trajectory needs to continue the same. The idea is that by the time you're getting to the WEG with a horse like him that is still quite evolving—and myself; I'm evolving along with him—hopefully you're getting to a place where you're most confident, and he's really showing what he can do.
Putting Together A Plan
[We started thinking about the WEG] already last year. A lot of that was practice and lead-up for this kind of thing, so that you're gaining experiences and building one thing on the other.
No horse is a sure bet, right? And it's not that we went out and bought him specifically to do this, but of course the hope was always that he would be of that quality. It's a unique combination that horses have to be in order to be team horses with the talent and the scope and the personality and them gaining experience and having everything all lined up in the correct year and so on and so forth. But yes, we were definitely hoping to stumble upon a horse of that quality. I think we got pretty lucky with him.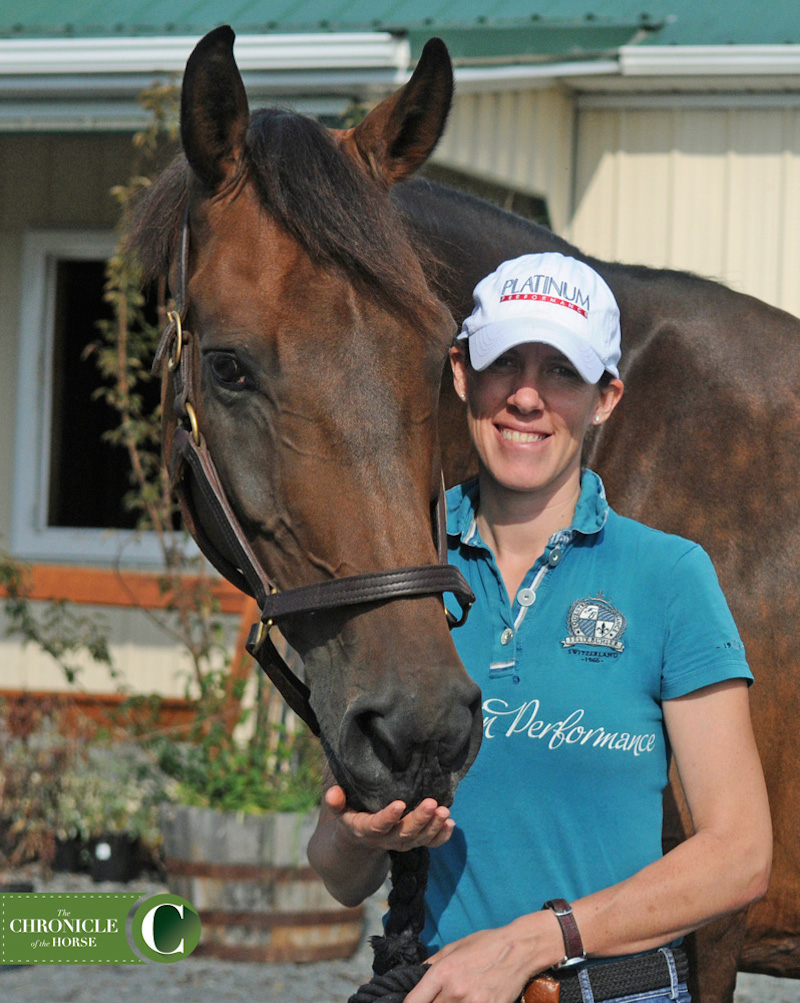 We were a part of the Pan Am selection squad in 2015, so we traveled and ended up being the traveling alternate for that team for the small tour.
It was really invaluable as an experience. It was experiencing the pressure you can be under and put yourself under in trying to make a team, especially when you're not a sure bet— really needing to earn your spot. It's one thing when you go in and you're ranked first or second, but when you're still improving and needing to fight for that spot I think there can be a lot of pressure and a lot of stress, and it's just learning how to deal with that and stay really positive and be a good team member.
We all live in pretty close quarters in those situations. We're super lucky. In looking at the list of our top-ranked people we have a really fabulous group of people and riders and horsemen. I don't think there's anyone in there that I don't admire and respect. That in itself, you're competing against your friends; sometimes that makes it hard, so just learning how to develop a really good, healthy competitive relationship with yourself in your own mind is really important to having a good experience.
I honestly try not to think about it too much because it just doesn't help. You need to go out there and ride the best you can every single time. Horses are not tennis rackets. At a previous show I thought we were having a great test, and then all of a sudden he launched himself into the air in the zigzag, which he's never done before. I think something scared him.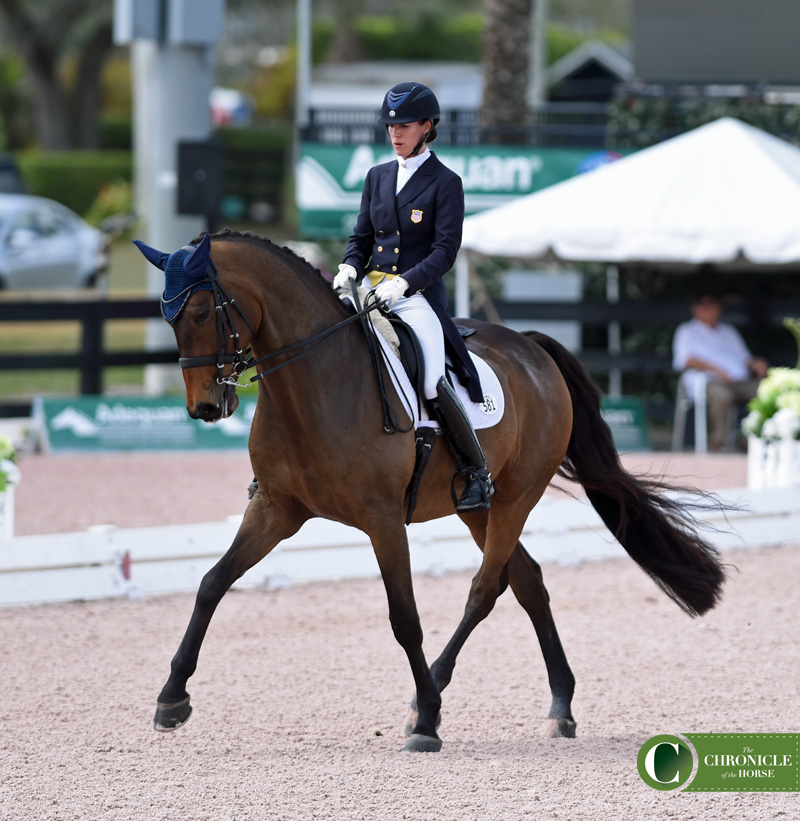 So yeah, sometimes that happens, and I think riding every test as though you're not trying to qualify for something is important. It doesn't matter if I'm trying to qualify for a team or not, I want to continue to develop him and myself to the best of our abilities and let the chips fall where they may with the selection.
The more you think about scores and qualifying and ranking lists the more undue pressure you end up putting on yourself and the horse. They don't know what we're doing.
I have actually [been to the Tryon International Equestrian Center]. I've coached there, and I've taken some horses down for the national show, but I've not yet competed in a CDI there, so that is, as of right now, part of the plan. We'll do the Nations Cup this week and then probably do Tryon just to also keep the ball rolling by staying in the show ring and continuing to evolve.
I don't think [having a championship] overly affects [my competition schedule]. It affects you in that we need a certain number of scores and after a certain number of scores you can have a drop score.
A little bit for me, the first two shows that I had have not been where the scores have the potential to be or can score. This past show was better, so he needs to continue to show and hopefully show in terms of ranking points and then also in terms of what the selectors are looking at, just showing that we're getting better and better.