In this series, the Chronicle follows multiple riders as they seek to fulfill their FEI World Equestrian Games dreams in Tryon, North Carolina, in 2018. We'll check in with them in the coming months as they pursue a team spot to see how they're getting their horses ready and preparing mentally.
Boyd Martin and Tsetserleg joined the rest of their WEG teammates at training camp a week ahead of the games and have now arrived safely at the Tryon International Equestrian Center. They are ready to get underway with competition beginning Thursday, Sept. 13.
---
All the horses traveled down early Monday morning [Sept. 3] to Will Faudree's Gavilan Farm in Southern Pines [North Carolina]. It was an excellent camp—a sensational venue, a beautiful indoor with fans, a galloping track, show jumping ring—and it was sort of the first time the five of us on the team had been together.
It's a bit of a weird week; you're used to riding 15-16 horses a day, and then only schooling one a day was a wicked change of pace. It was kind of nice for the first day, and then we end up getting a bit antsy. Camp lasted five days, we had a couple days of dressage with Scott Hassler and Christian Landolt, and we had Richard Picken for show jumping, cross-country was under the watchful eye of [chef d'equipe] Erik Duvander. 
"Thomas" feels good; he's a young horse, so he's feeling fresh and enthusiastic. He's half warmblood, so it's a tricky line of keeping his energy levels high and putting in the work so we can perform, but it was a very productive week, just the right amount of time.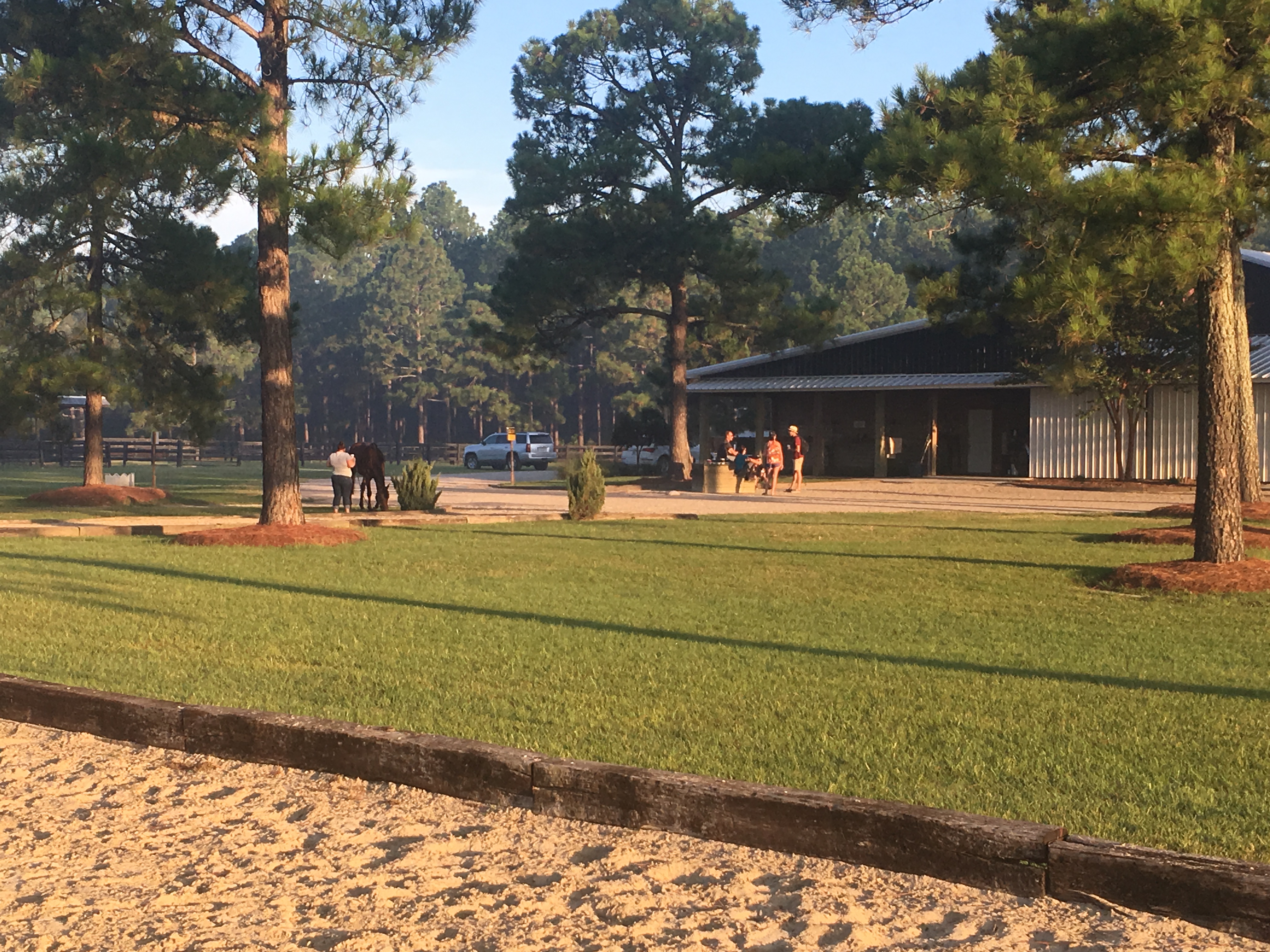 Watch Tsetserleg do his final gallop: 
Now we've settled into the venue, and it looks sensational, I have to say. There's been a bit of bad media, and I can honestly say we got here expecting a scene out of Beirut, and it's awesome. There's a bit of construction left, but it's all on stuff that doesn't affect us like the media center and the car park.
To be honest, in my opinion everyone's giving the event organizers so much crap, but to pull this together in 18 months and to have a facility like this is remarkable, and we should actually be congratulating the people who have put this one.
The horse accommodations are great; everything is top notch. A few things like the grooms' quarters need work, but overall it's brilliant. There are things that need to be rectified, but hopefully the championships are so brilliant that people kind of forget about it.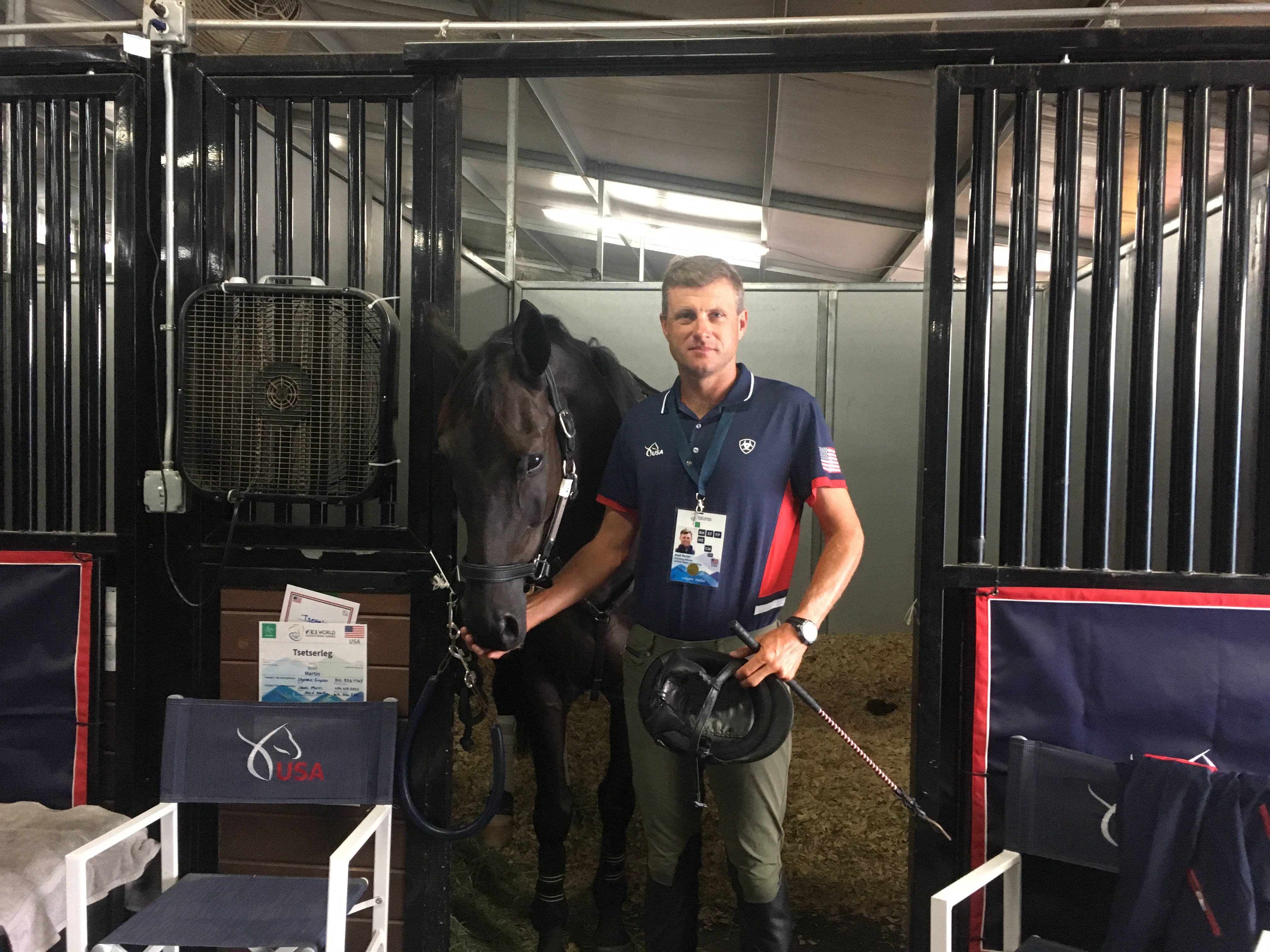 There has been some talk about the hurricane and what will happen, but it's a bit like the condition of the facility. People love winding each other up. One thing I've learned over the years is not to worry about what's out of your control. To me, a hurricane is completely out of my control, so it is what it is. It's an outdoor sport, so you have to just deal with the conditions. We have five strong cross-country horses who can cope with a bit of adversity.
Obviously everyone has seen the news that Marilyn [Little] had to pull [RF] Scandalous out; that was a gut wrenching morning. It was at the end of camp, and we have a big trot up with the vets, and Scandalous didn't look quite right. Marilyn was a wonderful part of camp, and Scandalous had been looking great. You wouldn't wish something like that to happen to your worst enemy, but she handled it with class, and Will Coleman will do a great job as a substitute. That's hard—there are just so many years of hard work and training that go into to this, to have your goals crushed by one trot up, this sport is tough like that.
We're all settled in now though, and the team is ready to get out there and get the job done.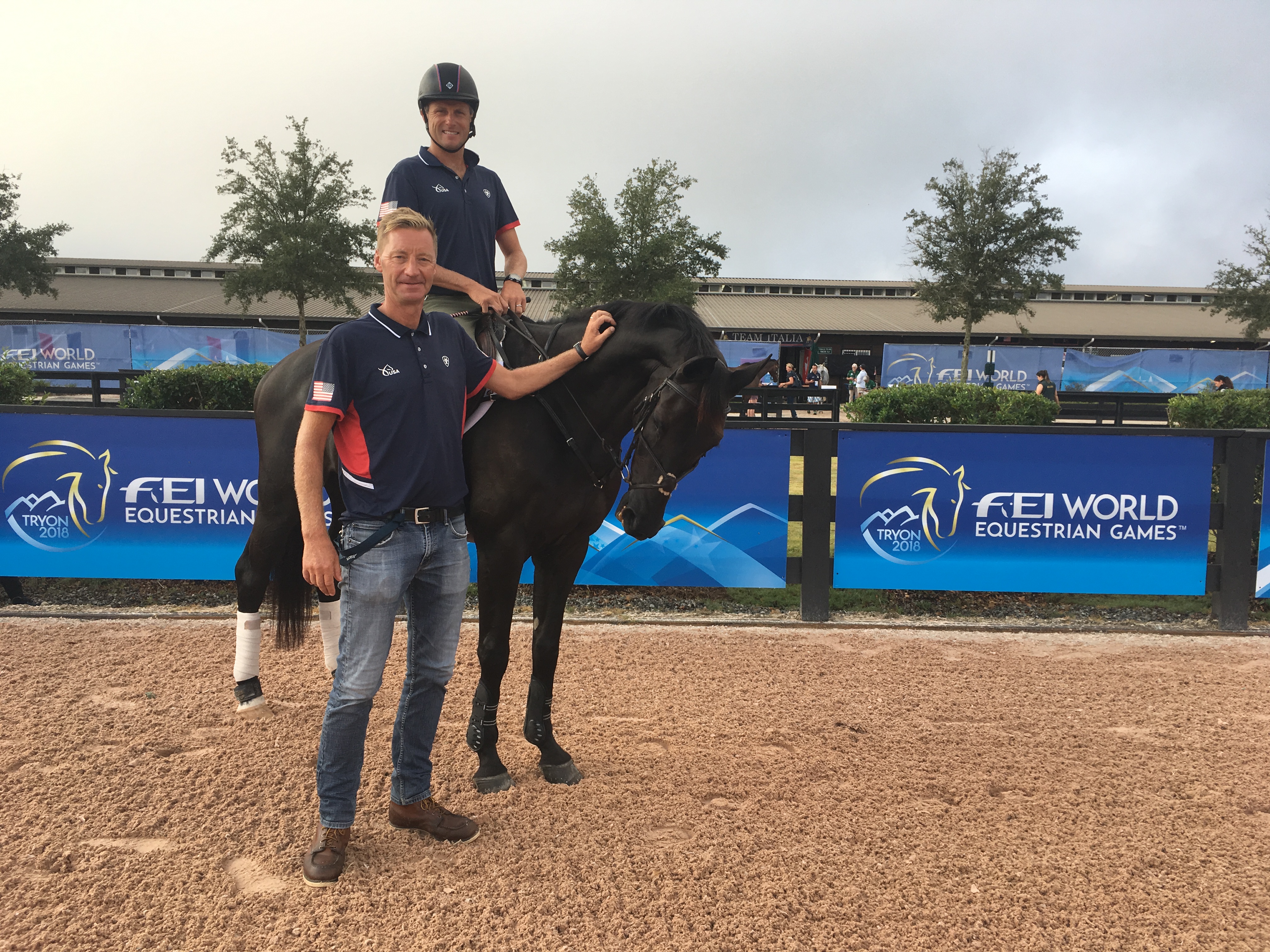 You can read all of our Road To The WEG articles with Boyd Martin.
Catch up with our other Road To The WEG riders:
Dressage rider Olivia LaGoy-Weltz
Para-dressage rider Rebecca Hart
Dressage rider Juan Matute Guimón.
Dressage rider Gretha Ferreira