Mill Spring, N.C.—Oct. 23
Zayna Rizvi has been on a roll this equitation finals season. She finished sixth at the Dover Saddlery/USEF Hunter Seat Medal Final (North Carolina) and third at the Platinum Performance USEF Show Jumping Talent Search Final—East (North Carolina). And after a great first day in the Washington International Horse Show Equitation Finals she's poised for another top finish.
Rizvi rode Finnick, who was also her mount for her other two finals, to the top of today's hunter phase of the class. She actually earned the same average mark—a 90—as Dominic Gibbs, but the tiebreaking judging panel gave her a higher mark than Gibbs to give her the edge. Sophee Steckbeck sits 2.5 points behind Gibbs in third.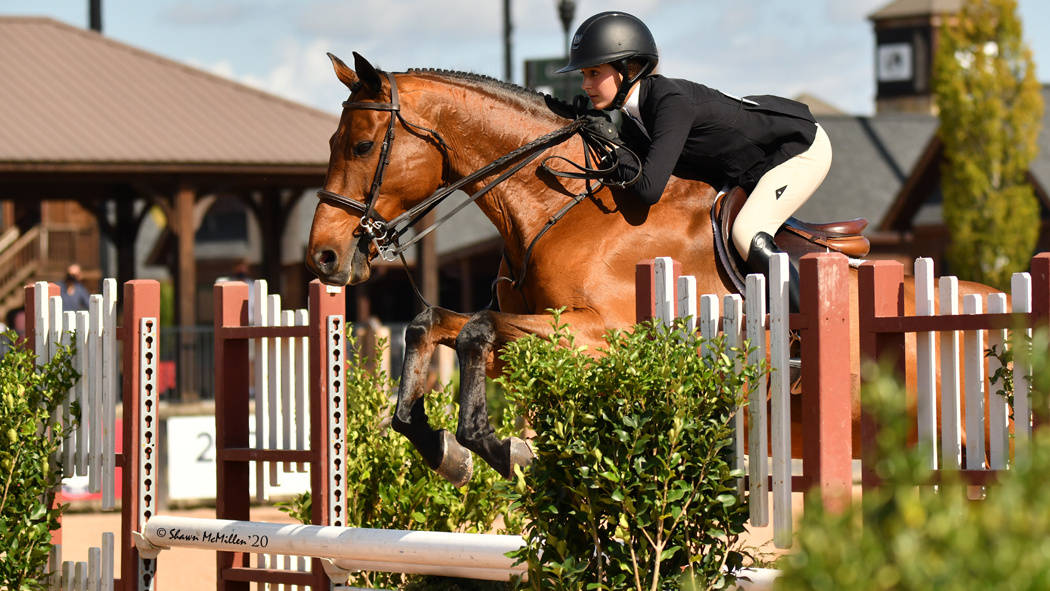 The class was set in the expansive Reynolds Family Grand Hunter Ring at the Tryon International Equestrian Festival, a far cry from its normal home in the narrow indoor at the Capital One Arena in downtown Washington, District of Columbia. Jimmy Torano, Robin Rost-Brown, Erynn Ballard and Nicole Shahinian-Simpson officiated over the class of 36.
"The course today was really nice for me and Finnick " said Rizvi, 15. "We love the hunter phase. The bending lines are something we have gotten really good at over the years. The second line, the seven, and the bending line in 10 strides we did really well. Some people were getting there short or long but I measured it well and he jumped great. Overall I really liked the course and the way it rode."
Rizvi made her debut in the WIHS Equitation Final last year aboard Finnick, a 14-year-old Westphalian gelding (Cayetano L—Landliebe), placing ninth.
"I have been riding Finnick for three years now," said Rizvi, who trains with the team at North Run. "This is my second time doing the WIHS Final on him. He is a super forgiving horse. He always covers any mistakes I may have. He is also super adjustable, he knows how to listen if I want him to go forward or come back to me if I need him to. He's super fun to ride."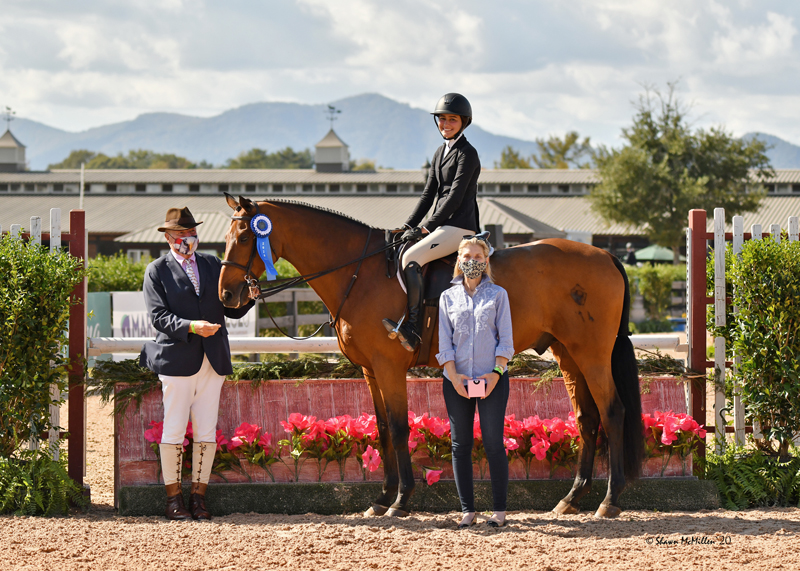 The class will continue at 8 a.m. tomorrow with the jumper phase of the class. The class will conclude with the final work-off, where the top 10 riders swap horses and ride the jumper phase again.
"I'm looking forward to the jumper phase tomorrow and switching horses in the work-off," said Rizvi, Wellington, Florida. "That was really fun last year. I think it's a really cool experience to see how other people's horses are since I'm usually just able to watch them."