Raeford, N.C.—March 23
Leaving the CCI4*-S start box on her overnight leader Fernhill By Night, Liz Halliday-Sharp had the luxury of knowing she'd already won the division at the Cloud 11-Gavilan North LLC Carolina International with a clear round inside the time on Deniro Z earlier in the afternoon.
But even so, she knew the 6 minute 40 second optimum time would be achievable on "Blackie," so she went for it over Ian Stark's course and came in with five seconds to spare, giving her the win and second place.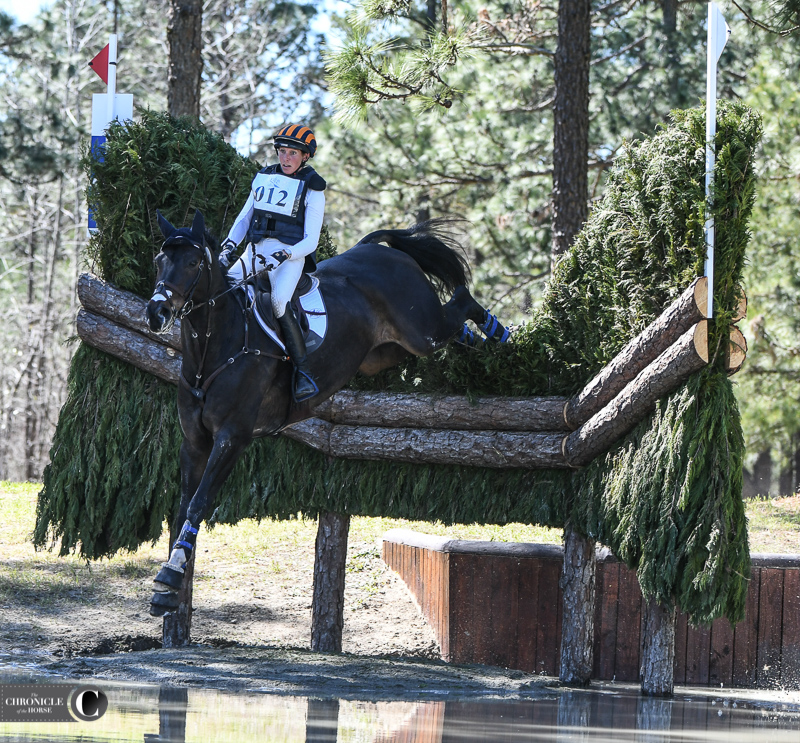 "He felt great," she said of the 16-year-old Irish Sport Horse gelding (Radolin—Argentina XII, Argentinus) owned by Deborah Halliday. "I knew I could probably make the time with him because I was so far under with 'Niro.' He didn't need to make the time, but I kind of wanted to for myself and for the horse because he never made the time at that level. It was, see what we can do, take a few risks, get in there and do the best we can. But he was fantastic. He's come into his own now that he knows he's not going to get exhausted in the long formats anymore. He's quite a happy guy now, and he comes out and fights for me."
Halliday-Sharp and Blackie are coming off a win at the $50,000 LiftMaster Grand-Prix Eventing Invitational (South Carolina) two weeks ago and will likely target The Fork CCI4*-S (North Carolina) in two weeks.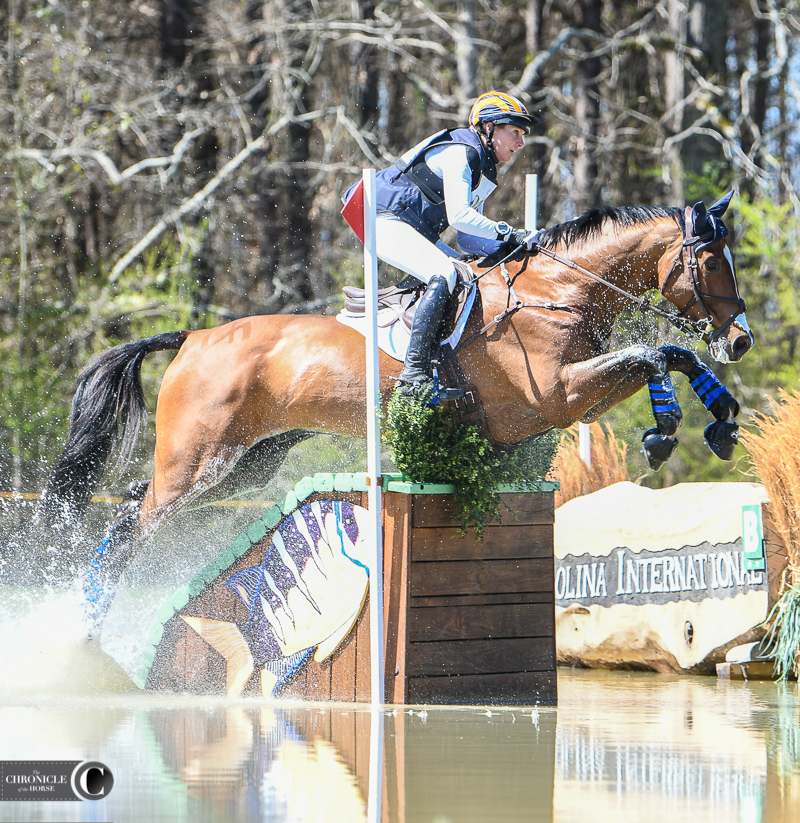 Deniro Z, an 11-year-old Dutch Warmblood gelding (Zapatero VDL—Zonne-Trend, French Buffett xx) owned by the Deniro Syndicate and Ocala Horse Properties, will be heading to the Land Rover Kentucky CCI5*-L in April.
"Niro was a bit of a beast today," she said. "I was surprised he was that far under the time [17 seconds]. I didn't look at my watch at all because I was trying to prep him a bit for Kentucky. He can be a little bit keen and onward bound because he has a giant stride. But he's class; he's an incredible horse, and we have a great partnership, and he just fights the whole way through. I couldn't have asked for more from him, and I'm excited to take him to Kentucky."
Hallie Coon challenged Halliday-Sharp all weekend with her Kentucky-bound Celien, but she had to settle for third, getting just under the time.
She's riding on the USEF/USET Foundation North American Futures Team Challenge, a mock Nations Cup competition, but by the time she went, her team had already finished three riders.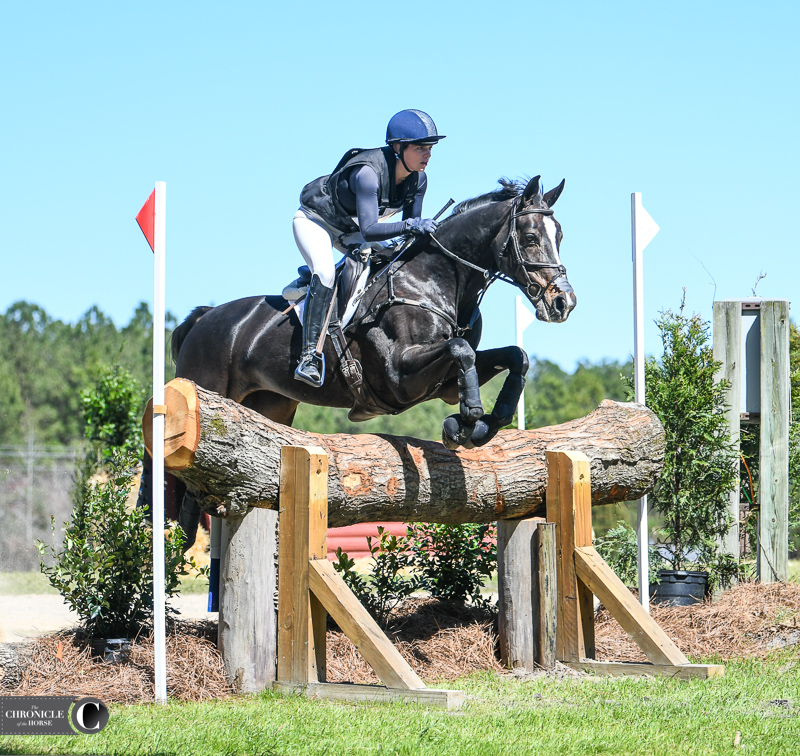 "I started out with the goal in mind to make time," she said. "I was a team rider for the Futures Challenge, and we'd already finished a team, so the pressure was off, but I wanted to get a good, quick run for Kentucky for fitness. I set out quickly, and then I sort of protected her a bit just to see how things were going. There are bigger things this spring. I thought she was really fantastic. She's really game this year and really feeling fit. I was a little bit surprised by how forward going she was. She's not the biggest striding horse. I came home easing up, and she was one second within the time. That's how I wanted it, so I was really pleased."
Eleven of 36 pairs made the time on Ian Stark's course. There were three rider falls—Buck Davidson fell from Erroll Gobey at fence 4B, a brush corner, and Kylie Lyman parted ways with Da Vinci Code at the same fence. All horses and riders walked away.
Jennie Brannigan took a hard fall from FE Lifestyle at fence 7, the coffin, and was transported to a local hospital. FE Lifestyle walked off course.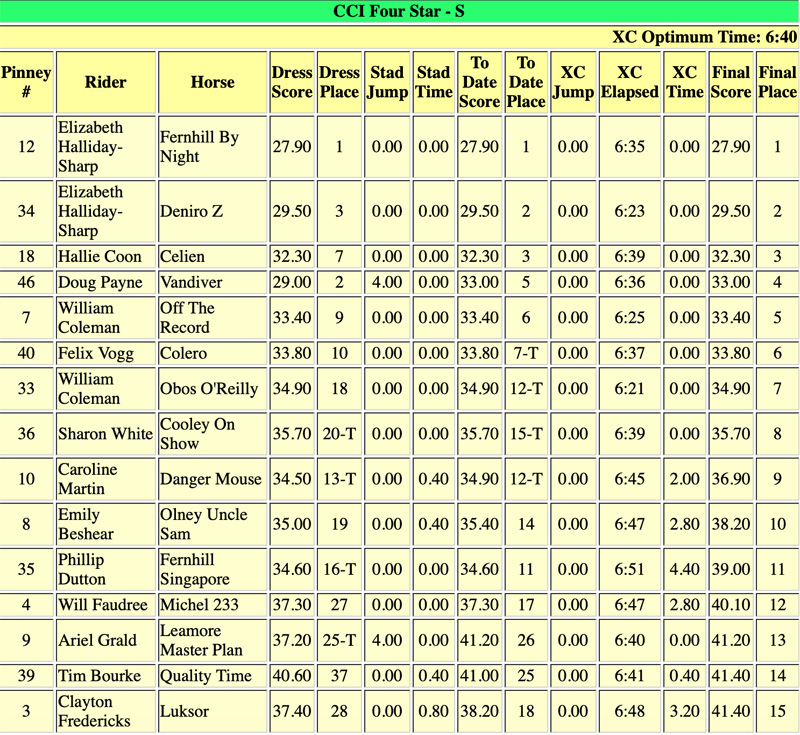 For full results, click here.
For a schedule and ride times, click here.
We're on site at the Cloud 11-Gavilan North LLC Carolina International this weekend bringing you news and photos of all the action. Check back at coth.com all weekend and pick up the April 8 print edition of the Chronicle for much more.
2019 Carolina International - Cross-Country
Lindsay Berreth / Mar 23, 2019 7:38 pm