Elkton, Md.—Oct. 16
Before entries opened for the Maryland 5 Star at Fair Hill, there was a lot of speculation as to which foreign riders might make the trip to check out the world's newest five-star. For fans of the royal family, the late entry of Zara Tindall and Class Affair was an exciting one. It's been years since she's competed in the United States, and she's brought with her a flashy 12-year-old Irish Sport Horse (OBOS Quality 004—Ruby's Rosshaven Flight, Laughtons Flight) who made his five-star debut at Burghley (England) in 2019.
We caught up with Tindall following her dressage test, which scored 30.4 for 15th place going into cross-country.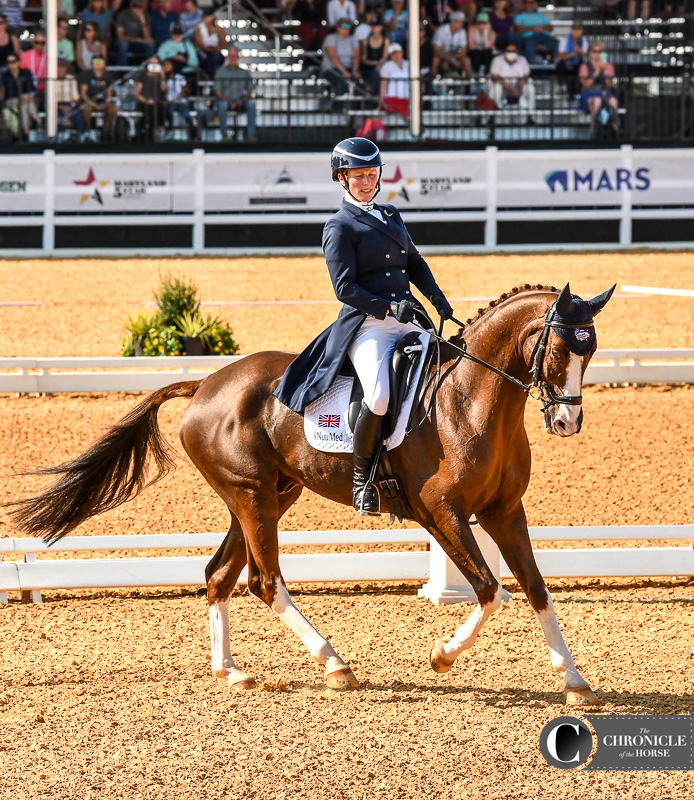 How long have you had this horse?
I got him as a 7-year-old. He's always been a bit mad, so yeah, it's taken a few years. He's got loads of talent, but his brain overtakes it a little bit. He's also great fun. He's a great jumper. Maybe by the time he's 18, he'll be perfect.
What attracted you to him?
He's just very talented and he can do it all. You just have to manage him like some people. He's a really good jumper, and he loves to gallop, and he's brave and all those things that you need in an event horse. We just have to train the brain, really.
It looks like he's a bit of a tough character in dressage.
He's tough everywhere. His brain's a bit crazy. His trot work was good, and then he just gets ahead of himself in the canter work. He's getting there, and they've had a year of doing absolutely nothing of a big test, which he could've done with, really.
His trotting was good, but he just needs to catch up with his canter work. He needs to get the same marks as his trot work, and then we'll be in a better position.
But you think he'll get there?
I think we'll get there. He's getting better and better each year. After last year of not having much going on, it kind of doesn't help you with the consistency.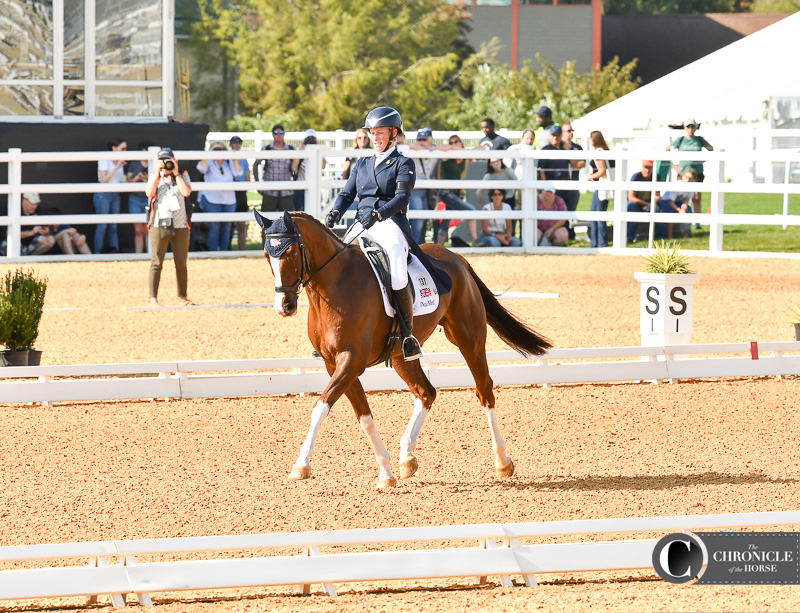 You were chatting with Oliver Townend. What kind of tips did he give you?
We were just talking about being positive in your test. It's just what you always kind of strive to do. [Townend] is very good at that, and that's why they get the top marks.
How do you keep your cool when things aren't going the way you want them to in the arena?
I think you kind of have to think about the next movement the whole time and try to prepare for them. In there he did his changes fine, and then he tried to go off after them. It's just keeping that connection in the canter work. It's good in the trot work. It's in the canter work where he feels a bit insecure. He does look at stuff and listen a lot, so I just have to try to keep him on a level field, and the more he does it, the more hopefully he'll get better at it.
What went into the decision to bring him here?
The terrain and, actually, he loves traveling. Pau's [France] the other five-star, and it's a flat track, and it's really windy which probably doesn't really suit him at the moment. I always love coming over here, so it was great to be able to do it.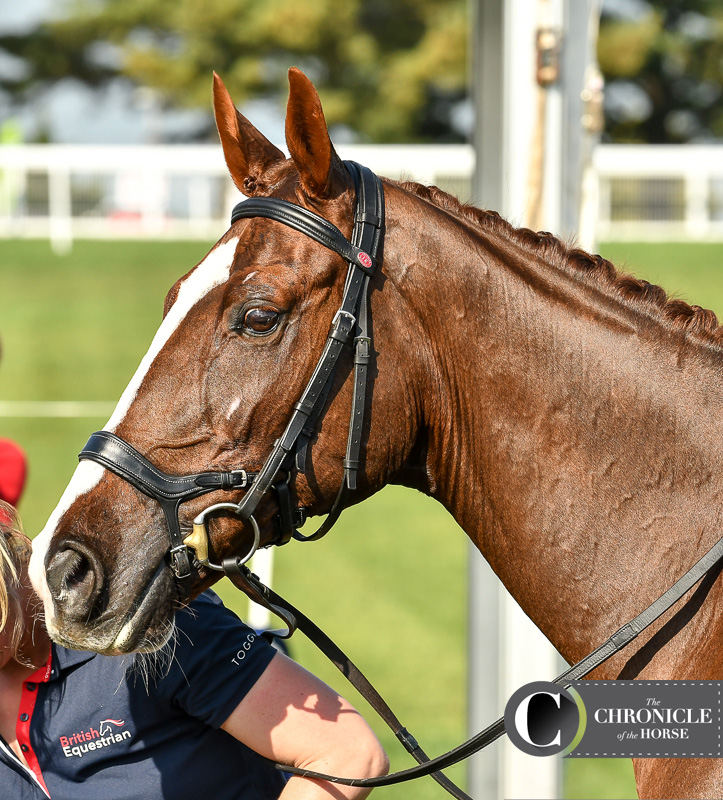 What are your initial reactions to the cross-country course?
It's hilly. I think we were all sweating after the first day. There's lots of questions out there, and with the hills as well it's going to be tough, and you've got to reserve all that energy to get home.
What's your biggest concern on the course?
My fitness. I think he'll be OK. There's a lot to do, and my main concern is being able to make sure everything's as smooth as possible so that you have enough energy for everything for the big water, the big corner out there. There's lots to do with all the terrain as well, so hopefully I'm fit enough, and I won't need oxygen when I get off.
Want more from the Maryland 5 Star? Follow the Chronicle's online coverage here. You can get loads more news, analysis and photos in the Nov. 8 issue of The Chronicle of the Horse magazine. What are you missing if you don't subscribe?