He's a legend of the sport and has seen it in all forms, so it was no surprise that Mark Todd took up the offer to ride at the $100,000 Land Rover Wellington Eventing Showcase this year.
Todd, along with special guests William Fox-Pitt and fellow New Zealander Dan Jocelyn, have been giving a masterclass in catch riding this weekend, taking on two horses each.
We caught up with Todd for a quick chat after he'd finished an informative cross-country course walk with Fox-Pitt and two-time showcase winner Boyd Martin.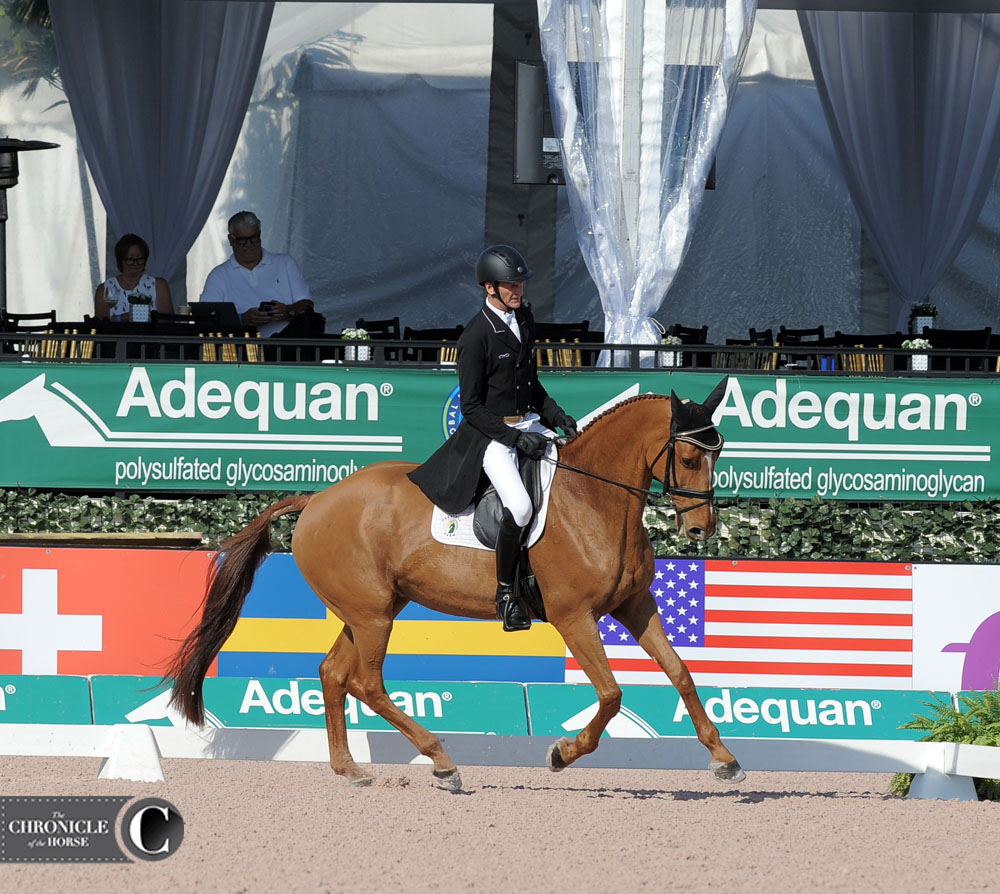 Mark Todd and L'Alezane. Photo by Lindsay Berreth.
How has your week been going so far?
I've been here a couple of days now. First of all, loving the sunshine, loving the hospitality, loving the venue. I'm happy with the horses I've got. Obviously you never know what you're going to get.
We've done the dressage now, and both went OK. I jumped them the day before yesterday, and we just jumped about 10 fences. They seem to jump pretty well.
When you're in a catch ride situation like this, you've pretty much got to trust that the horses know their job and ride them as if you do trust them, and hopefully they'll get their confidence from you and go well. It's a little bit of an unknown, especially when you're out on the cross-country and like fence 11 and 12 [the Land Rover Above and Beyond bank complex] here, it's a real accuracy question, and you never quite know because you've never sat on them before, you've just gotta believe they're going to do it and hope for the best.
What is your plan on course with your horses [Sara Kozumplik Murphy's L'Alezane and Kurt Martin's Anna Bella]?
We'll see how the show jumping goes before I make a plan. The first mare [L'Alezane] is a little bit down the order, but it's all fairly close. I think from what they've said in previous years the show jumping can be quite influential. Hopefully I've got two good jumpers. You've got to take it one phase at a time. Everybody said the cross-country is a little bit more difficult than it has been in the past, so it might be influential as well. We'll take each phase as it comes and do our best and see where we end up at the end.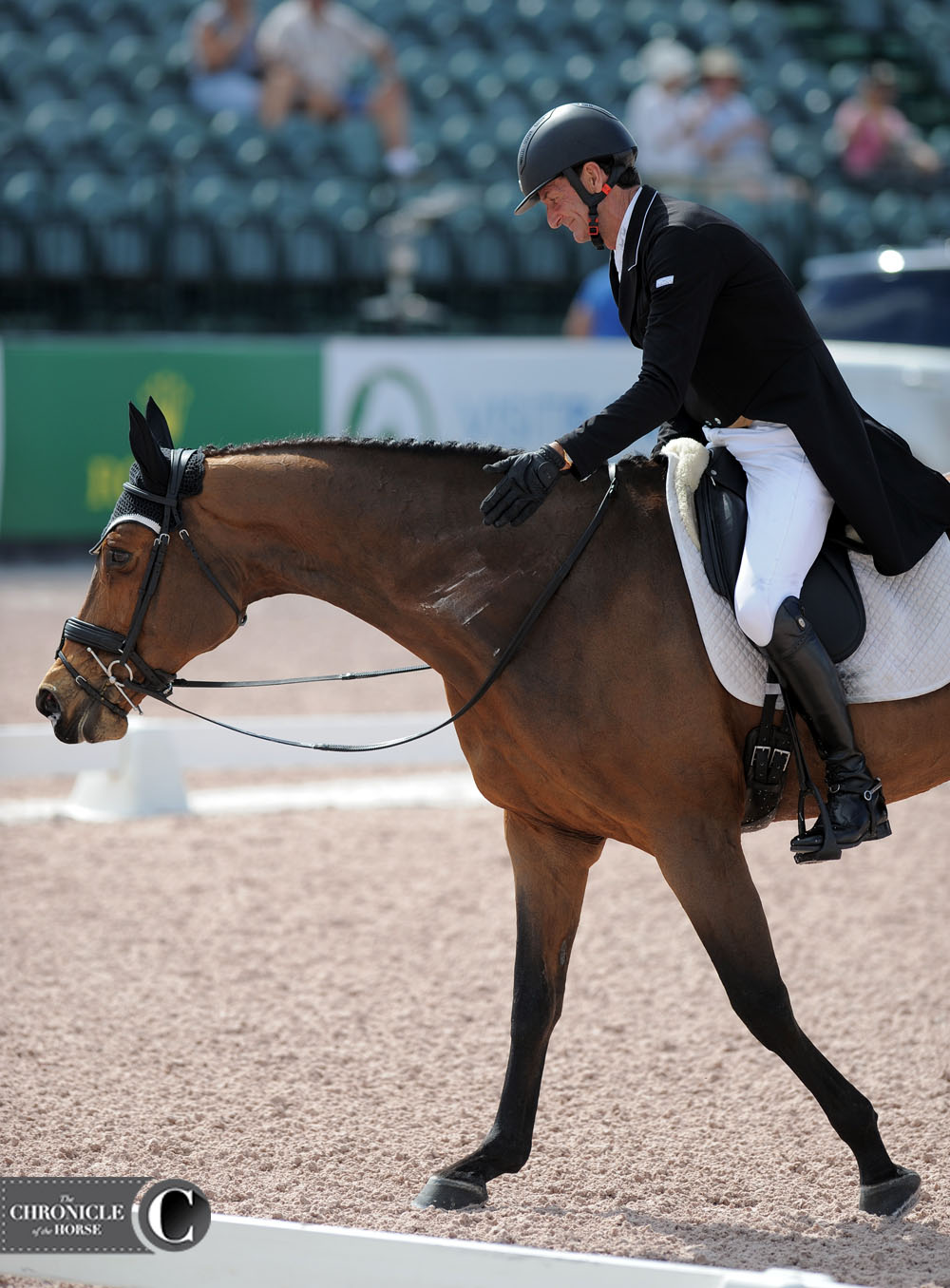 Mark Todd and Anna Bella. Photo by Lindsay Berreth.
Eventers don't catch ride as often as show jumpers or hunters. What is your strategy for taking on a catch ride?
It's a little bit like you're trying a horse to buy. You try out all the buttons and controls and see what works and what doesn't work. I've done quite a lot of catch rides in the past, but with the new rules we can't do it now. I always try and think of a horse I've ridden in the past. How is this one like another horse I've ridden in the past? You've got to ride it a little like that.
I tend to think, we can't change them in the short time, so let them go the way they like to go to a certain extent and believe they'll do it.
What are your thoughts on the showcase format?
I think it's great. It brings people into eventing. Here we are, people can sit [in the VIP tent,] and that's fantastic. Hopefully people will say, 'Oh I like the look of this,' and go from there and get involved, then go out and see what real eventing is like. But I think this type of format certainly has its place in the sport.
Do you have anything like this in England?
They had one at Hickstead a little bit like this, and that went well for awhile. Otherwise, no not really.